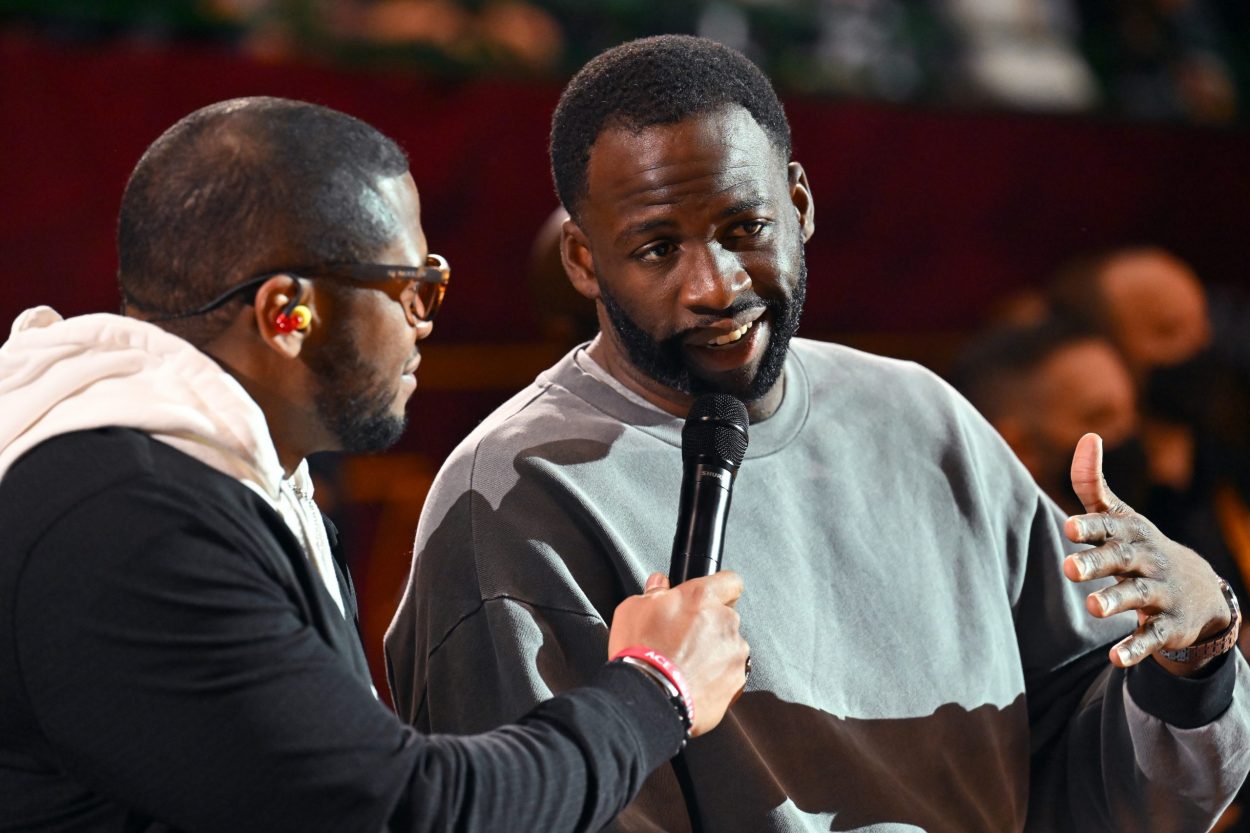 Draymond Green Emphatically Disagrees With Shaquille O'Neal's MVP Take
Shaquille O'Neal dismissed Chicago Bulls star DeMar DeRozan as a top NBA MVP candidate. Draymond Green has a far different take.
Shaquille O'Neal has never strayed far from the NBA's fraternity of big men. It's probably no surprise, then, that he sees the NBA MVP race as a two-man sprint between star centers Joel Embiid and Nikola Jokic. But TNT colleague and Golden State Warriors star Draymond Green thinks The Diesel is foolish to leave DeMar DeRozan out of the conversation.
DeRozan has spent the entirety of the 2021-22 season proving doubters wrong and elevating the Chicago Bulls to the top of the Eastern Conference. While DeRozan's body of work isn't enough to move Shaq off either of Embiid or Jokic, Green believes his narrative case matters in NBA MVP discussions.
How will voters feel when all is said and done?
Shaquille O'Neal dismissed DeMar DeRozan from NBA MVP candidacy
Shaq thinks MVP discussions need to be narrowed down to just a couple of players.
The Big Aristotle pontificated on the MVP race during a recent appearance on The Big Podcast with Shaq, saying Joel Embiid and Nikola Jokic are the clear front-runners for the award. O'Neal refused to include DeMar DeRozan on that tier, though he acknowledged that the Bulls star deserves praise for a terrific season.
Although Shaq isn't above showing his bias for bigs, he's probably right on the money when it comes to the top NBA MVP candidates.
Jokic handily leads the NBA in value over replacement (VORP), box plus-minus, and win shares. He has a narrow lead over Giannis Antetokounmpo in player efficiency rating (PER), and the on-off splits highlight his paramount importance to the Denver Nuggets.
Meanwhile, Embiid leads the NBA in scoring and has been every bit as dominant on both ends. He also has two Eastern Conference Player of the Month honors to his name and finds himself on a 76ers team galvanized by the addition of James Harden.
Still, while Jokic and Embiid probably have the most substantial cases, Draymond Green is riding with DeRozan.
Draymond Green believes DeRozan deserves MVP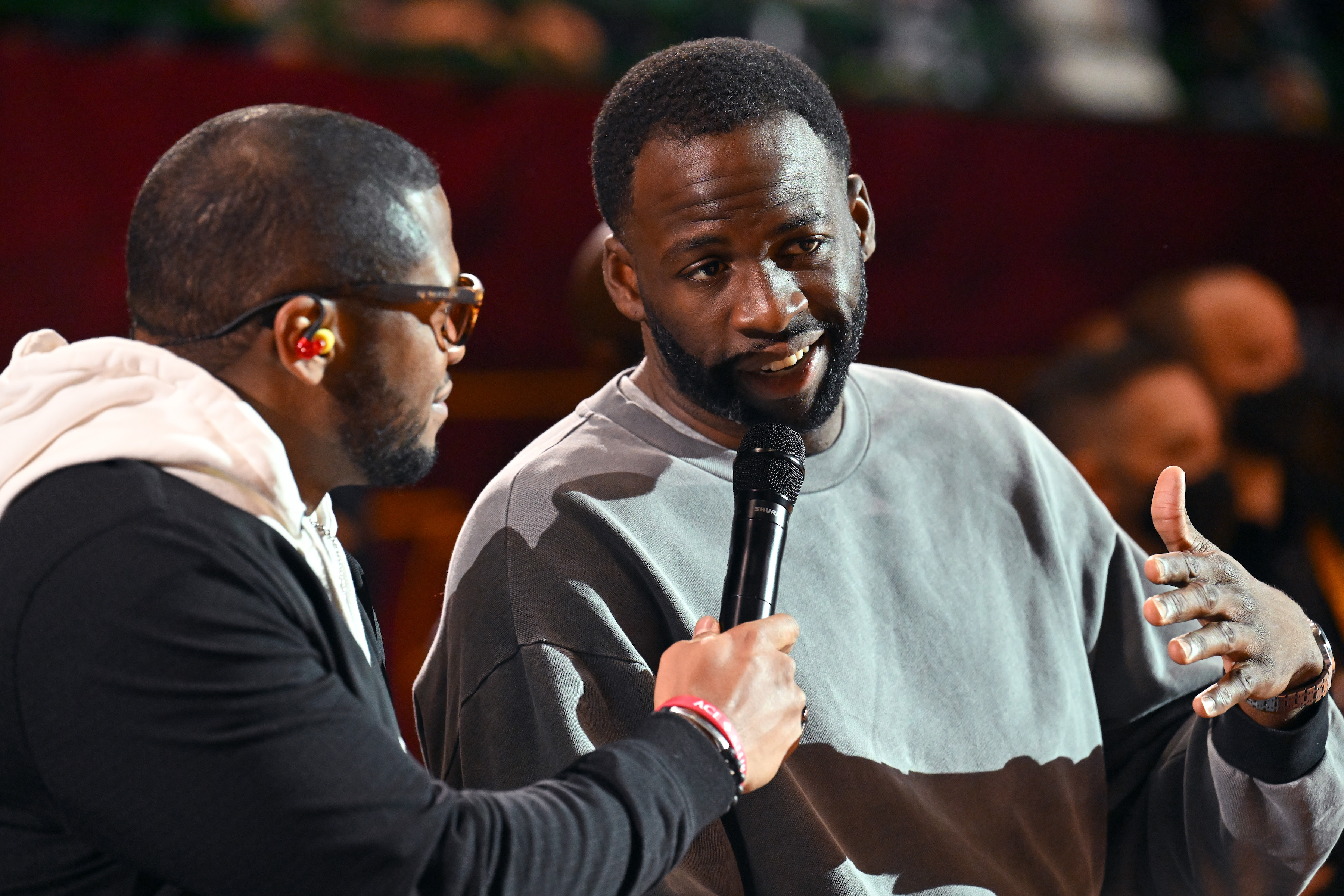 Whereas Jokic and Embiid came into this season with reputations as two of the best players in the NBA, hardly anyone had DeMar DeRozan on their MVP radar. Green believes that aspect alone validates DDR's credentials.
The Warriors' lifeblood said recently (h/t USA Today) that DeRozan's ability to block out noise and prove doubters wrong deserves merit.
"Everybody disrespected what [DeRozan has] done all these years. For him to take that disrespect and not only continue to play great but take it up to another level has been incredible."

–Draymond Green on DeMar DeRozan's NBA MVP case
The media votes on the NBA MVP Award, so Green cannot dictate whether DeRozan gains traction in the race. Still, as a fellow player, his endorsement likely means something far more significant.
Green and Shaquille O'Neal have differing opinions on how best to contextualize MVP chatter. Which vantage point will ultimately win out?
Green's words are a testament to a thrilling race
Whether fans side with Green or O'Neal, this much is clear: This is one of the better NBA MVP races in years.
Jokic and Embiid dominate on both ends of the floor and consistently assert their will every time out. DeRozan's mid-range excellence and clutch numbers make him a strong contender. Elsewhere, Antetokounmpo has a terrific case for his third MVP, while Luka Doncic has built momentum in recent weeks.
The level of talent in the NBA is arguably higher than it's ever been before. That's reflected in the number of players vying for the MVP.
The only thing left to do now is take it all in over the final month-plus.
Stats courtesy of Basketball Reference.