Draymond Green Fires Subtle Shot at Warriors Coach Steve Kerr on Social Media
With Draymond Green unable to play for the Golden State Warriors in their first four games, Golden State struggled out the gates. They started the year 0-2 with two blowout losses to the Brooklyn Nets and Milwaukee Bucks. The Warriors have since, though, won two consecutive games over the Chicago Bulls and Detroit Pistons, but Green is still showing some frustration. He is just doing it subtly as he recently took a shot at head coach Steve Kerr on social media.
Draymond Green hasn't played for the Golden State Warriors yet
RELATED: The Golden State Warriors Receive Horrible News Amid Their Poor Start
So far to start the season, the Golden State Warriors haven't had their three-time All-Star, Draymond Green, as he has been dealing with a foot injury. It appears that Green will be back soon, but his absence, and the fact that the 2020-21 Warriors hadn't really ever played together, led to Golden State not starting the season too well.
In their first game, Golden State fell to Kevin Durant and the Brooklyn Nets 125-99. They were then blown out even more on Christmas when they lost to the Milwaukee Bucks 138-99. Through those two games, it really seemed as if no one on the court could make a shot for them.
They have since won two consecutive games, though. 
The Draymond Green-less Warriors improved to 1-2 with a 129-128 win over the Chicago Bulls. Stephen Curry ultimately scored 36 points in the game, while Andrew Wiggins dropped 19. Then, in a game against the Detroit Pistons, the Warriors won 116-106, as Curry scored 31, and Wiggins scored 27.
While most of the Warriors' recent acquisitions (including Wiggins) have gotten plenty of playing time, one offseason acquisition has not. That player is Kent Bazemore.
Kent Bazemore has hardly played for the Warriors
RELATED: Kevin Durant Admits That He Already Misses the Golden State Warriors 'Definitely Miss My Guys, I Can't Lie'
Throughout his career, Kent Bazemore has proven that he can be valuable on the offensive and defensive ends of the court. However, through four games so far, Bazemore has only played in eight minutes per game and has only appeared in two games.
This is what head coach Steve Kerr said about the situation.
"His time is gonna come. I've talked to him about that," Kerr said, according to NBC Sports. "He's going to play, it just has to happen organically. Right now, we're trying to figure out who our team is. I know what Kent can do. I've watched him play for years."
He continued: "We're trying to take a look at some other guys — trying to find some rotations. Right now, he's on the outside looking in. But he knows that eventually he'll be in there."
Kerr also praised Bazemore's leadership.
"I think Kent is going to be our vet. He's already a voice in film sessions, and talking to guys privately on the side," he said, according to NBC Sports.
Many people have wondered why Bazemore isn't playing. This includes Draymond Green.
Draymond Green takes a subtle shot at Steve Kerr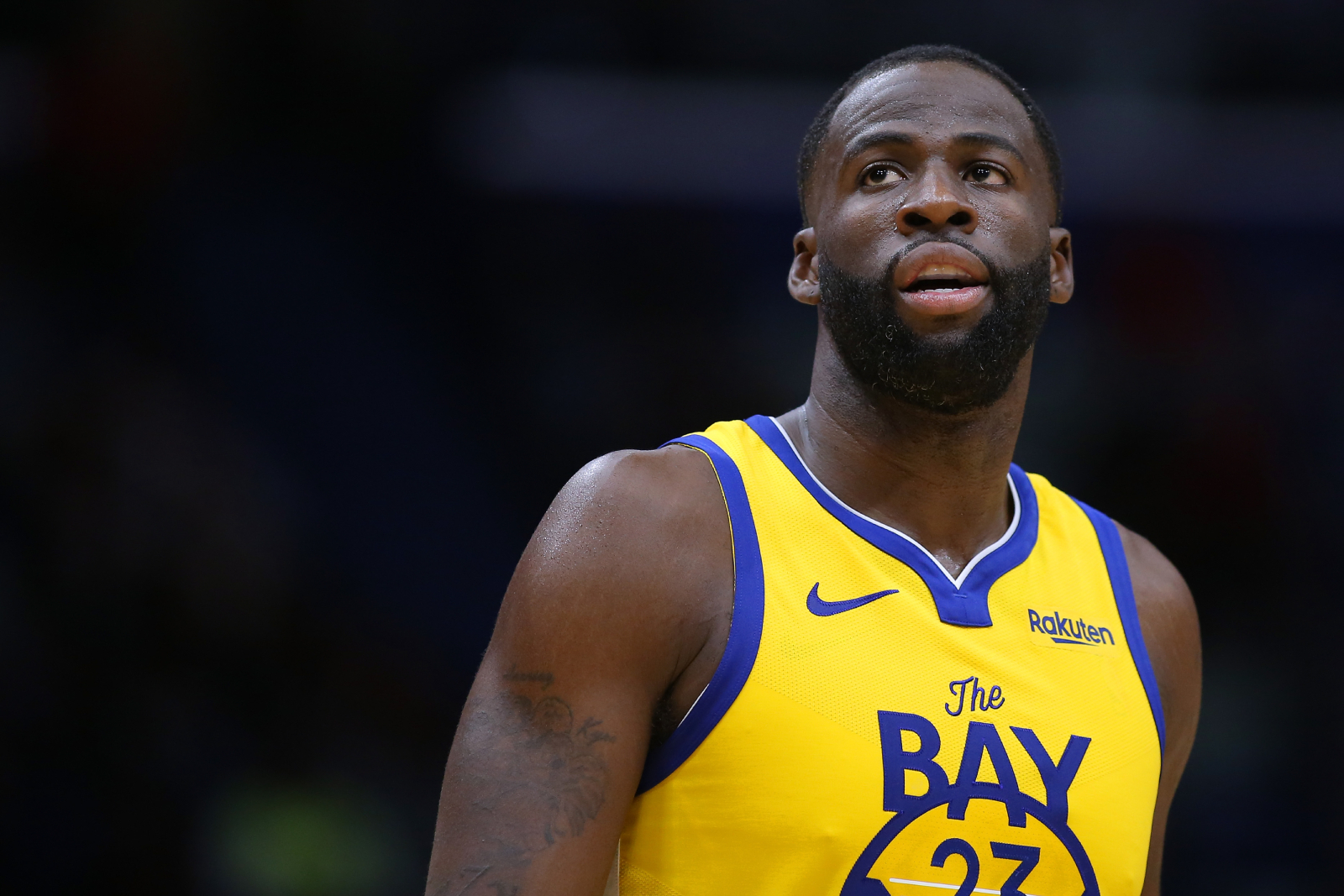 RELATED: Barack Obama Has Something Bold To Say About Stephen Curry
After the Warriors defeated the Pistons on Dec. 29, the Warriors' Instagram account posted a video of Bazemore celebrating a Stephen Curry bucket from the bench with the caption: "Baze's bench celebrations were in midseason form last night."
Green then posted a comment that could be viewed as a subtle shot toward Steve Kerr for not playing Bazemore.
"Probably should be on the court doing them though," Green commented, per NBC Sports.
Sure, this is just a small comment from Green on a silly Instragam post, but he is making sure that his feelings are clear. He thinks Bazemore should be in the rotation.
Bazemore can certainly bring the Warriors an edge. He even said that he would "bring the energy" earlier in December, according to NBC Sports. That energy might be exactly what the Warriors need.
If Golden State can get Draymond Green and his energy back in the lineup and then figure out a way to get Bazemore into the rotation, they can easily go on a run and win some games. High-energy guys can make a difference.
We'll see what the Warriors end up doing with Bazemore in the coming games. It should be an interesting storyline to follow.
Stats courtesy of Basketball Reference