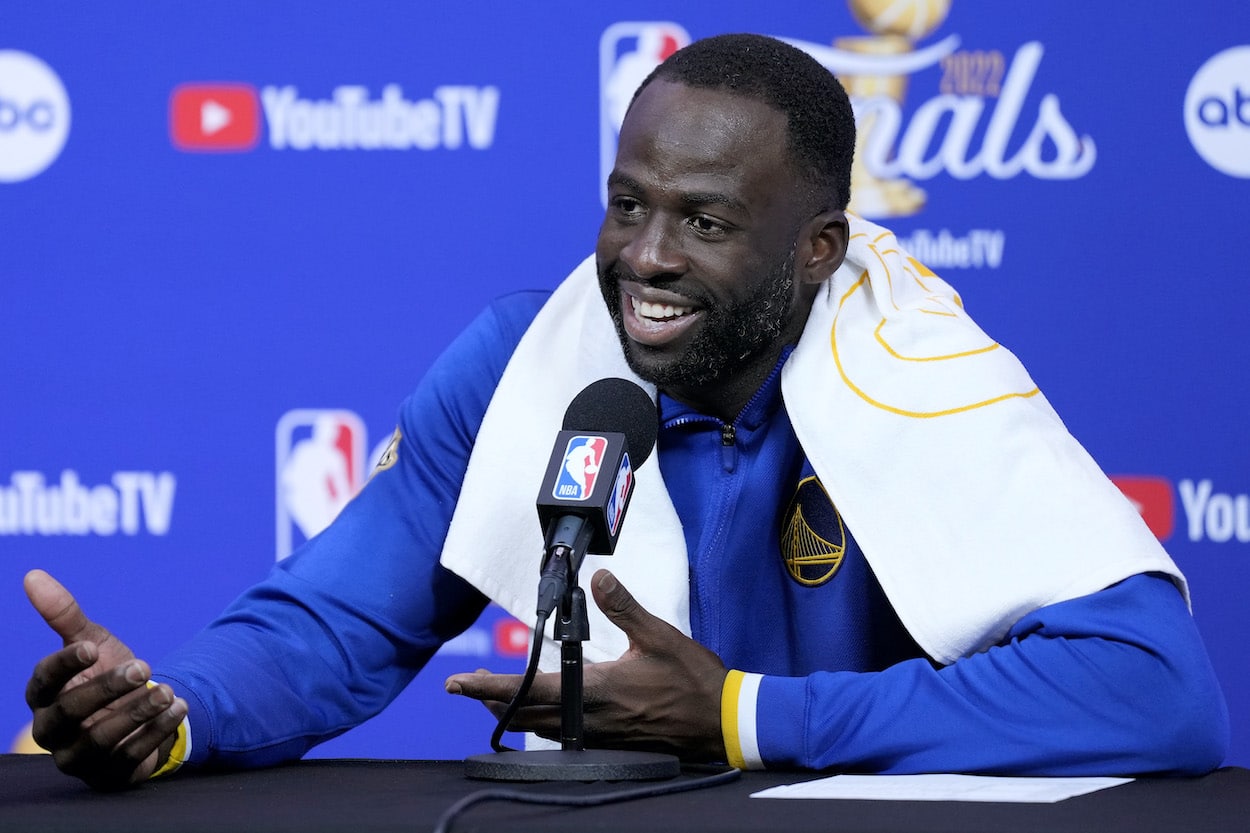 Draymond Green Foolishly Offers the Celtics Some Bulletin Board Material Ahead of Game 6
The Celtics now have some extra motivation for Game 6 thanks to Draymond Green.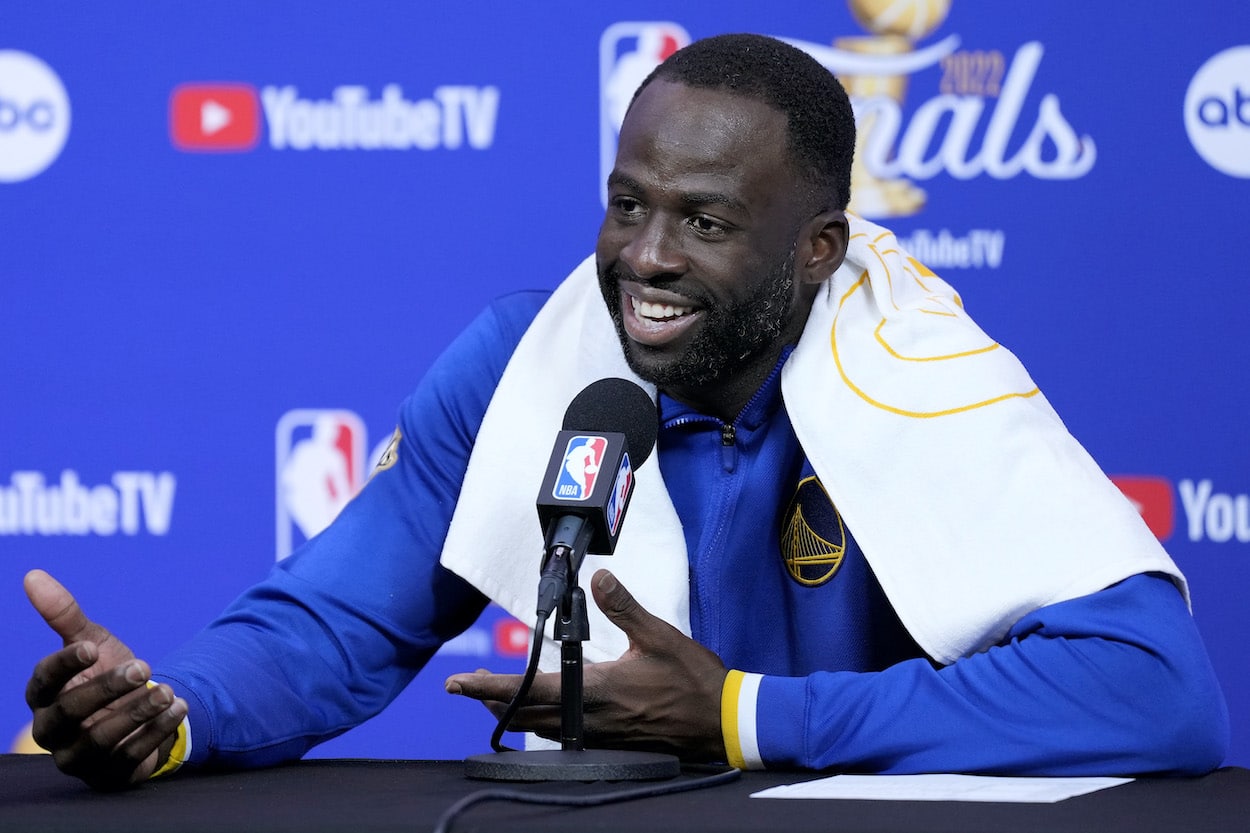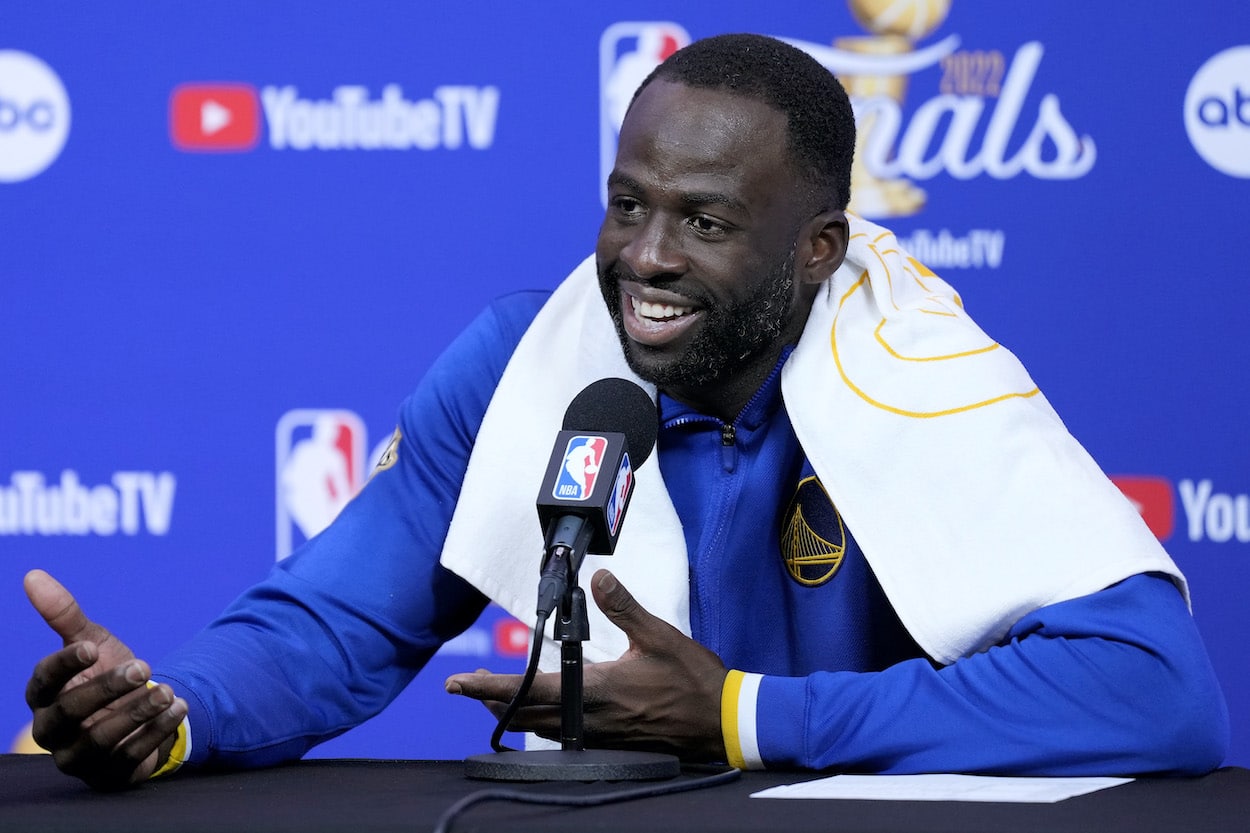 The Boston Celtics don't need any extra motivation heading into Game 6 of the NBA Finals against the Golden State Warriors. You would think being one loss away from elimination and an agonizing offseason would be more than enough.
But Draymond Green evidently thinks his opponent needs a bit of an extra push to extend the NBA Finals to a seventh game. On the eve of Game 6, Green foolishly claimed that playing against the Celtics "doesn't compare" to the mental challenges Golden State faced against LeBron James in the Finals.
Draymond Green faced off against LeBron James four times in the NBA Finals
No one knows what it's like facing LeBron in the NBA Finals more than Green. The Warriors and Cleveland Cavaliers butted heads in the Finals four straight years from 2015-18, with Golden State getting the best of James and company in three of them.
It wasn't easy, though. In 2015, with Kyrie Irving and Kevin Love out due to injuries, James averaged an absurd 35.8 points, 13.3 rebounds, and 8.8 assists per game throughout the series. The Warriors still won the series in six games, but they weren't as lucky a year later.
In 2016, LeBron nearly averaged a triple-double yet again with 29.7 points, 11.3 rebounds, and 8.9 assists to lead the Cavs from a 3-1 deficit to their first NBA title.
It must've been exhausting to attempt to contain a prime James in a Finals series, just as it must be against this ferocious Celtics defense. But Green says there's no comparison between the two.
Green gives the Celtics some bulletin board material ahead of Game 6
Green should've learned to be careful with his public comments after nearly motivating the Miami Heat to a comeback series win against the Celtics in the Eastern Conference Finals, but he's back at it again with the Warriors one win away from another title.
On the night before Game 6, Green gave the Celtics some unneeded bulletin board material.
"It doesn't compare to mentally playing against LeBron James, who I think is arguably the smartest guy to ever play this game," Green told reporters Wednesday night, per The Athletic. "Not one of, he is arguably the smartest guy to set foot on a basketball court. To say that it compares to that, it's disrespectful to LeBron, and it's a lie to you."
Green continued on to say playing against the Celtics is "not as much of a chess match as it is when you're playing LeBron, who is dissecting every play in that computer of his." He did admit it's been a challenge against Boston because "these guys are super athletic," but that won't be enough to offset his James remarks.
Green surely didn't mean to disrespect the Celtics with his comments, but Boston will still be motivated to prove him wrong in Game 6 — and if they succeed, in Game 7 as well.
Like Sportscasting on Facebook. Follow us on Twitter @sportscasting19.