Draymond Green Might Have the Best Basketball IQ in the NBA
The NBA has no shortage of talent, strength, and athleticism. Every team has players who stand out as All-Stars, but not every team wins the championship. The Golden State Warriors has claimed three NBA titles with the help of Draymond Green. Along with wins, the power forward accumulates violations, including three suspensions and $750,000 in fines.
Green has a reputation for trash-talking and playing dirty. However, despite his polarizing character, Green's basketball IQ helps make the Warriors such a dominating powerhouse.
What is basketball IQ?
Announcers, journalists, and players use the term "basketball IQ" often. But what exactly does it mean? In general, basketball IQ describes a player's ability to read teammates, the plays, and act accordingly.
Basketball is a quick-paced game, and reading plays at game pace is challenging. On top of being able to assess situations quickly, players with high basketball IQ know their teammates' strengths, weaknesses, and reactions. This is often the difference between a win and a loss.
Who is Draymond Green?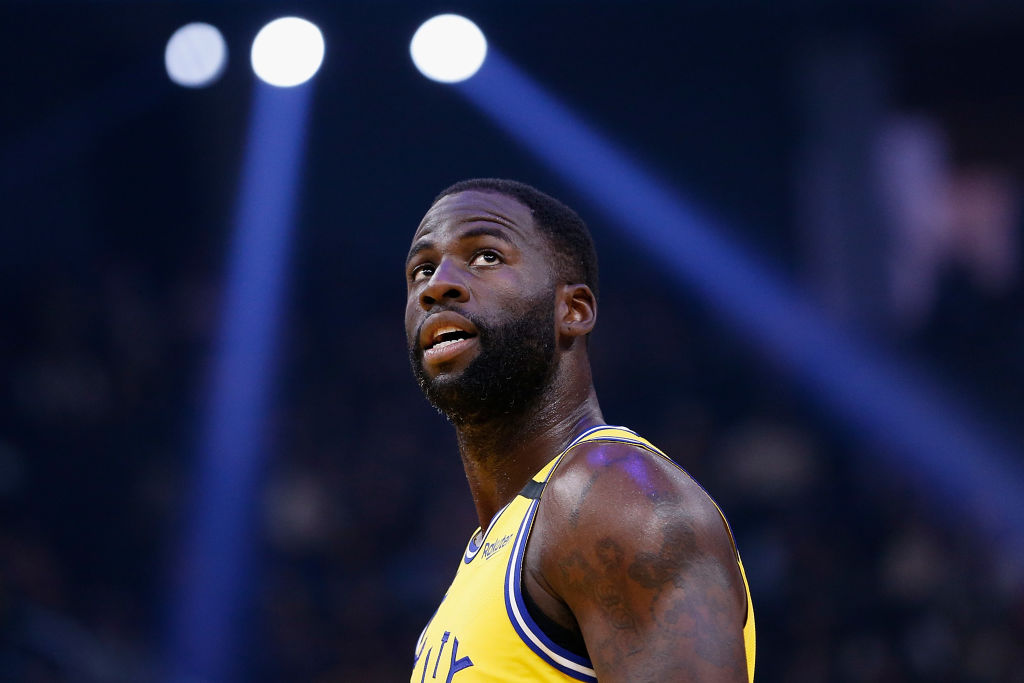 Green has been called a do-it-all forward due to his extraordinary diversity on the court. Although his primary position is a power forward, he has the versatility to handle all aspects of the court. Green spent four years at Michigan State, where he broke records for rebounding, steals, and overall points. Then, in 2012, the Golden State Warriors drafted him.
The 30-year-old's collegiate career has successfully made him one of only 10 basketball players to have their jerseys retired at Michigan State, reports NBA.com. After college, Green was recruited by the Golden State Warriors, where he has enjoyed an equally illustrious career.
Draymond Green's high basketball IQ
Green continues to accumulate accolades, proving his talent and intelligence are the real deal. While playing for the Warriors, he's been on the All-Star team three times, details Land of Basketball. In 2017, he earned the NBA's Defensive Player of the Year, but his achievements do not only benefit himself.
On top of personal achievements, Green has won the national championship three times with the Warriors. All NBA teams are full of talent, so it takes something more to achieve success. The missing link is team cohesiveness due to basketball IQ.
Green himself knows how to guard all defensive positions. He knows how to position his teammates to execute successful plays. His adaptability and leadership on the court make a case for him having the highest basketball IQ in the NBA.
It takes a team of intelligent people to win
Despite drama with fellow players, Green will be the first to tell you that it takes a team of intelligent players to win. In his own words, "A lot of teams have idiots," as MSN reports. Green contends that the Warriors are a "pretty smart team," and this is what is needed. In his opinion, you can't teach basketball IQ, so it is up to recruiting to put together a team with a formula for success.
Green considers himself a good player, but more importantly, so do his employers, the Warriors. With Green's contract set to expire after the 2019-20 season, the Warriors negotiated a four-year extension at the price tag of $100 million.
It is evident that the Warriors appreciate Green's contribution to their team. His leadership, talent, and basketball IQ make him an invaluable asset they can't let get away. Green is not just a smart player but just might have the highest basketball IQ in the NBA.