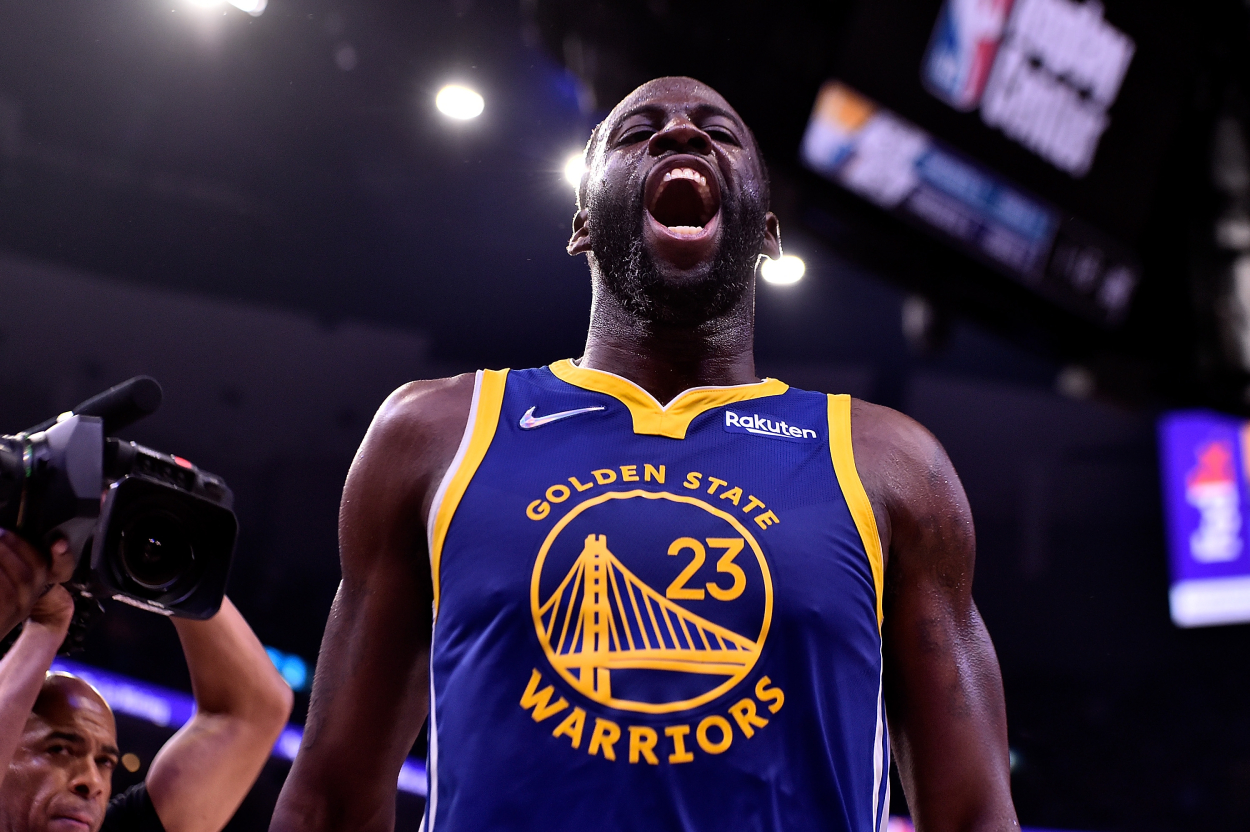 Draymond Green's Mother Takes to Twitter to Eviscerate Refs Following Her Son's Controversial Ejection
Draymond Green was ejected in Game 1 of the Golden State Warriors' series with the Memphis Grizzlies, and his mom had a lot to say about the controversial call.
It's a feeling Draymond Green knows all too well; he had to watch the Golden State Warriors in a massive postseason game on Sunday rather than play with them due to a flagrant foul.
Green had done this before. In 2016, he and the Warriors were facing LeBron James and the Cleveland Cavaliers in the NBA Finals, and a flagrant foul resulted in his suspension for Game 5. His absence then helped spark a Cavs comeback in which they rallied from a 3-1 series deficit to win in seven games.
The stakes weren't as high this most recent time, but the play was just as controversial.
During Game 1 of Golden State's conference semifinal matchup with the Memphis Grizzlies, Green hit Brandon Clarke's head while Clarke was putting up a dunk attempt with a little over a minute left in the second quarter. The Warriors forward then also grabbed Clarke's collar, which pulled the Grizzlies big man down to the ground.
The refs ruled it a flagrant foul 2. The call results in an automatic ejection.
Green definitely committed a foul. Let's make that clear. But the flagrant 2 call was questionable. On his podcast after the game, Green stated he was trying to keep Clarke up and that he didn't believe what he did was excessive.
"I think tonight it was probably a reputation thing more so than a hard foul," Green said, per ESPN.
And while the four-time All-Star had many NBA players defending him on social media, his No. 1 supporter also had a lot to say about the officials.
Green's mother took to Twitter, and she didn't hold back.
Draymond Green's mother blasted the refs
If you wanted some extra entertainment during the Warriors' Game 1 contest against the Grizzlies on Sunday, you certainly should have followed Mary Babers-Green (the mother of Draymond Green) and her posts on Twitter.
She had a lot to say, especially after her son's ejection.
"I still can't believe that CALL on [Draymond]!" she tweeted. "Trying to do the right thing! If that was blatant his face would have hit the floor! #RefsSuck"
Mary then retweeted multiple posts that were critical of the officials, including one from sports reporter Grant Liffmann that said, "These refs are like people that always need to speak when there is any silence. They cant go a minute in this game without feeling uncomfortable and calling a foul."
However, Mary also added: "I mean can we get the Boston/Milwaukee REFS.. they understand playoff basketball!"
But that wasn't where it ended. She later took issue with the Grizzlies not getting called for particular fouls.
"I guess (Jordan) Poole continuing to get hit in the head is okay! Get out of here!" she posted.
Many people were upset with Draymond's ejection, and his mom was certainly one of the more vocal critics.
What does the flagrant 2 mean for Draymond Green and the rest of the 2022 NBA Playoffs?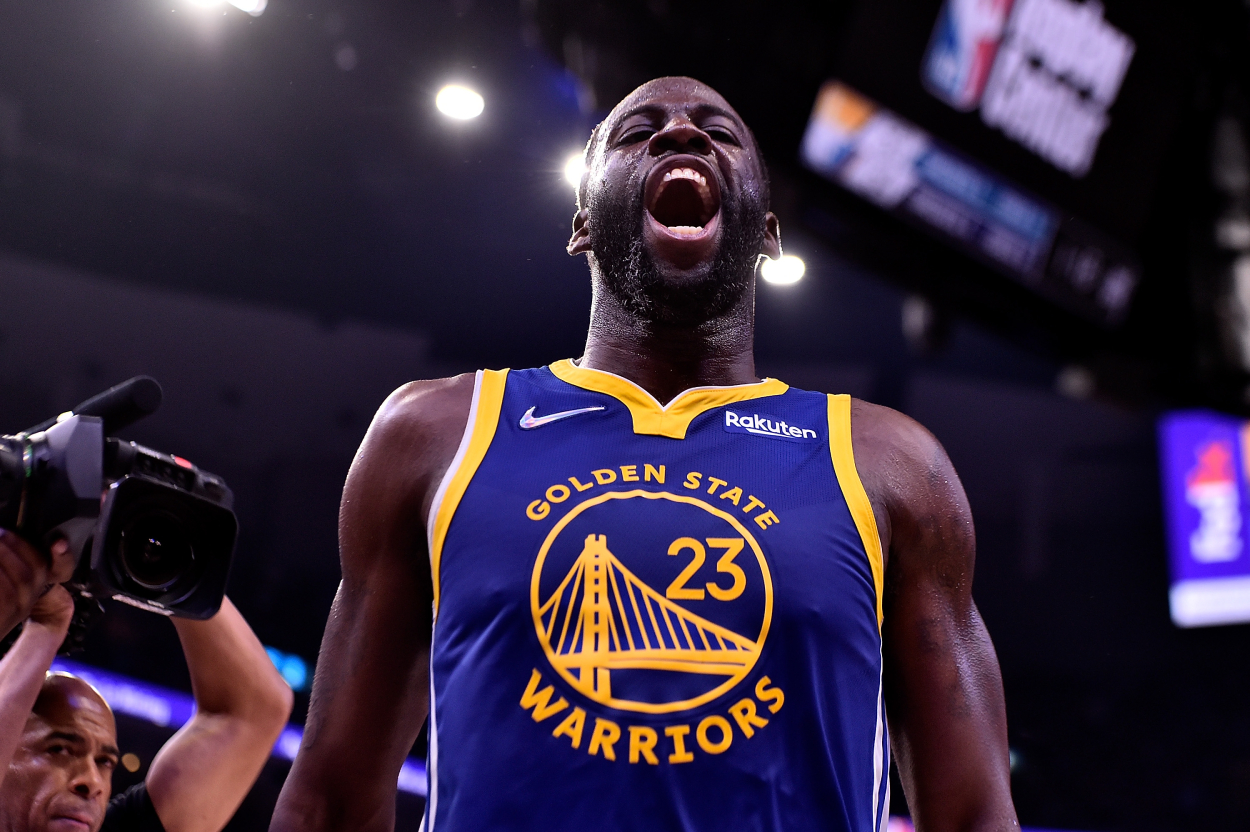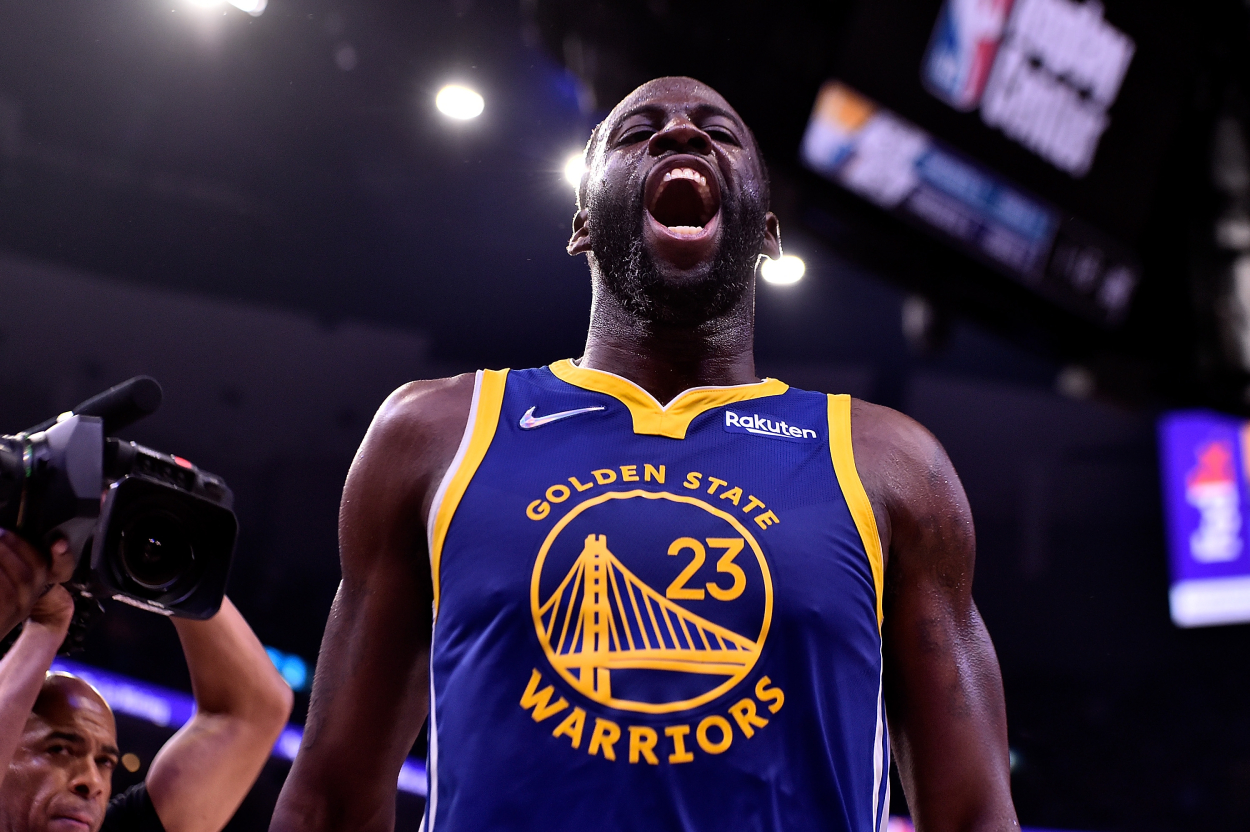 In 2016, the NBA assessed Green with a flagrant foul after Game 4 of that year's Finals against the Cavs. The refs didn't actually rule it that way during the game, but the decision by the league resulted in his fourth flagrant foul point of that postseason, equaling an automatic suspension.
So, since the league can review calls like this, there's a chance it could change the flagrant 2 from Game 1. If it doesn't, though, Green will have two flagrant foul points for this year's playoffs. Just one more flagrant 2 or two flagrant 1s would suspend him from a game.
Since every playoff contest counts, the Warriors are probably hoping it doesn't come to that. They need their emotional leader on the court. They need Green to win a championship.