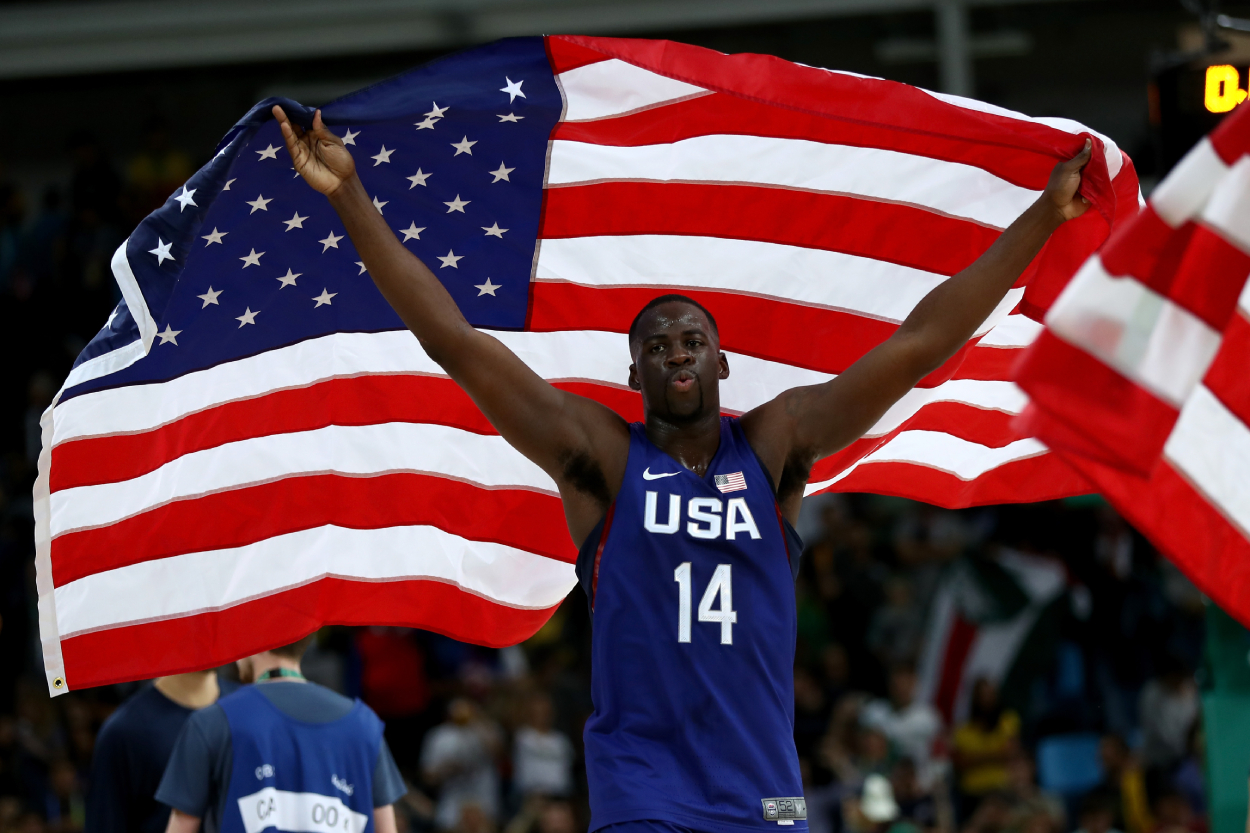 Draymond Green's Olympic Run Could Be Used to Bring Another Former All-Star to the Warriors
Draymond Green hopes to win a gold medal with Team USA, as he and his teammates have a great chance to go the distance this summer. However, the Warriors star could use the Olympics for much more than that, as he could use this time to recruit a former All-Star to Golden State.
Draymond Green and the Golden State Warriors are no longer playing in the NBA finals year after year, but Green is still playing for a championship this summer: an Olympic gold medal.
However, while Green is trying to go on a run with guys like Kevin Durant, Devin Booker, and Team USA's other stars, we could very well see him use his time during the Olympics to bring another former All-Star to the Warriors: Kevin Love.
Kevin Love may say goodbye to the Cavs
Love went to the Cleveland Cavaliers in 2014 to form a big three with LeBron James and Kyrie Irving. It resulted in four trips to the NBA finals and one championship, but Irving and James have both moved on to different teams, while Love has been in Cleveland ever since.
Love signed a four-year, $120 million extension with the Cavs in 2018, the same summer James left and went to the Lakers. He has barely been on the court since signing that deal, though, as he has missed 116 games the past three seasons, per Cleveland.com. Love only played in 25 games in 2020-21 and had the worst season of his career, averaging 12.2 points and a career-low 7.4 rebounds.
At this point, no one can blame the Cavs for wanting to trade Love, but he still has around $60 million left on his contract with two years left. No teams will want to take on that contract for his lack of production last season.
However, according to the San Francisco Chronicle's Rusty Simmons, "there is growing sentiment around the league" that the Cavs and Love will agree to a contract buyout. It's also reportedly believed that Love could then join a contender by signing a veteran-minimum deal.
Among the teams people believe are an option for Love? The Warriors.
Draymond Green has a chance to recruit Kevin Love to the Warriors during the Olympics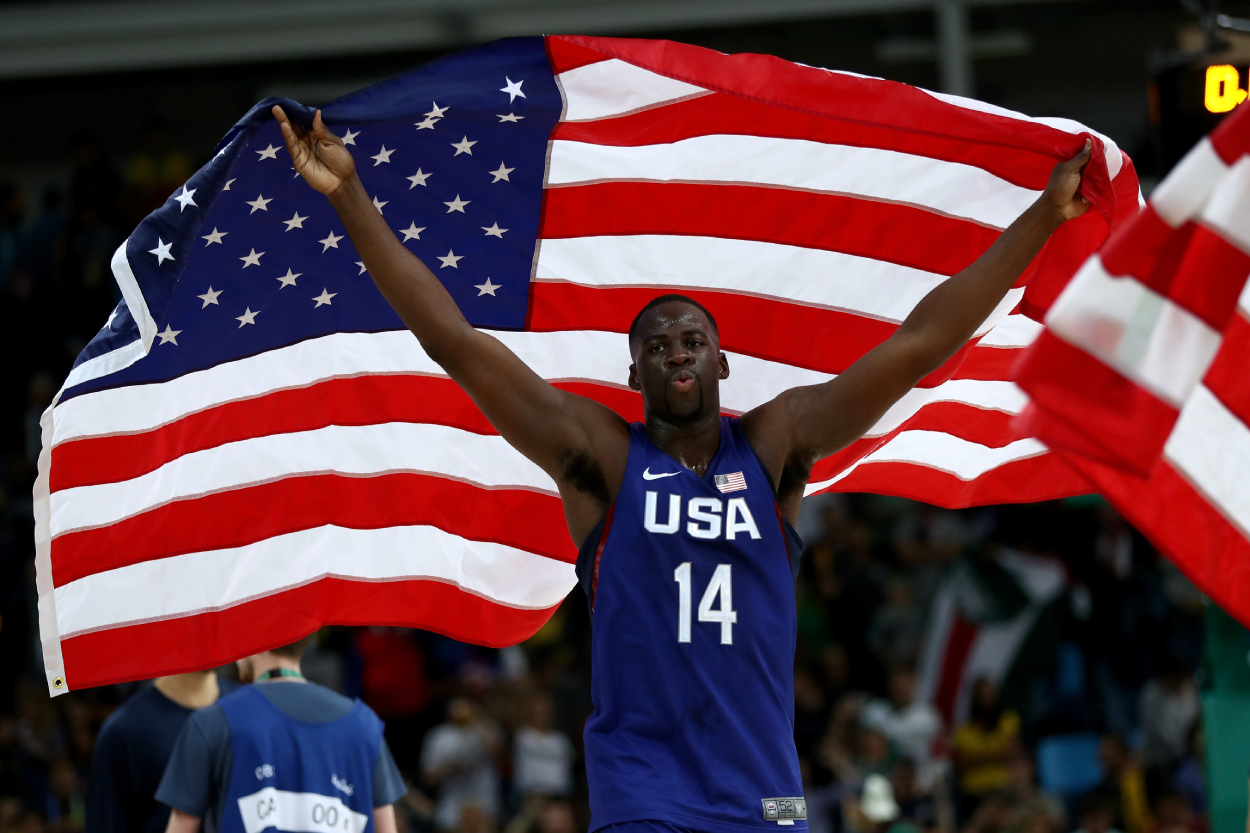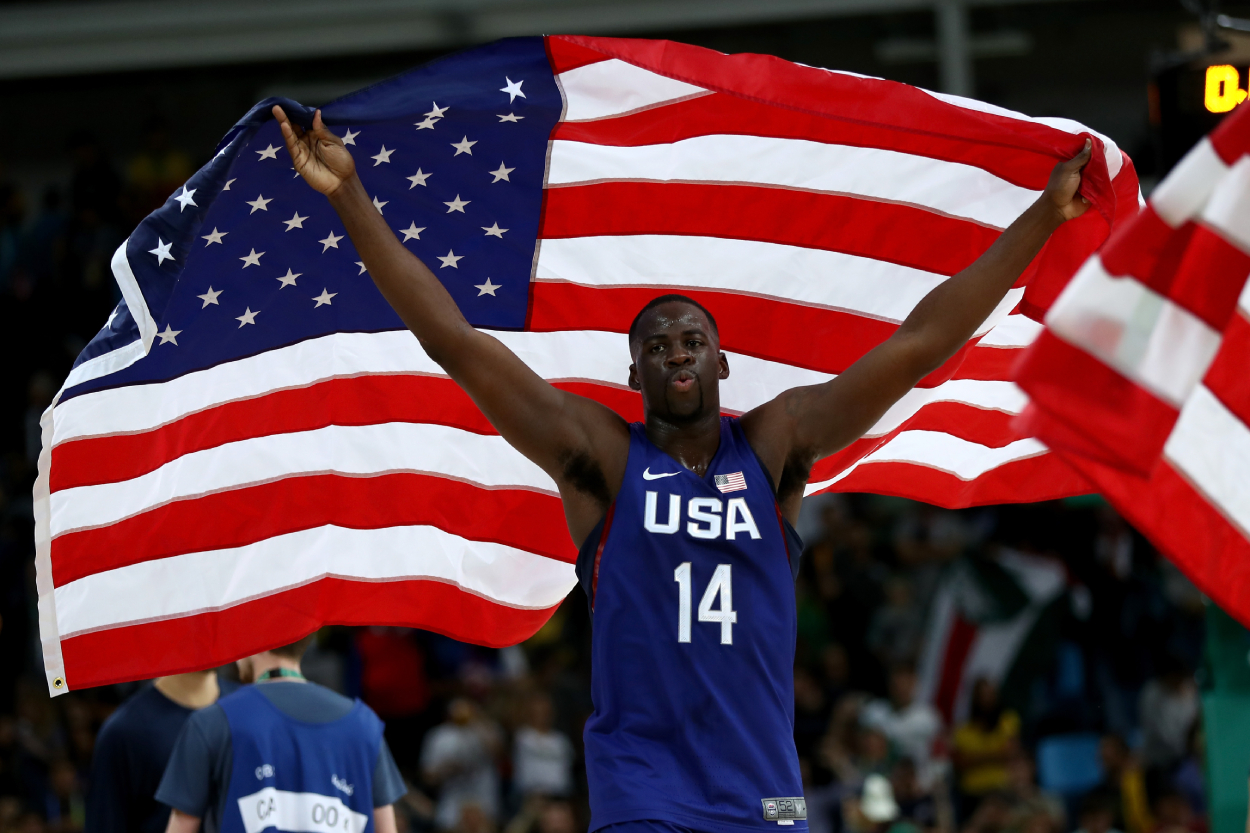 Simmons reported that Golden State has had interest in Love for years. Now, Green, who has successfully recruited for the team in the past, could potentially work some magic during his run at the Tokyo Olympics to try and get Love to the Warriors.
Love, who used to be rivals with the Warriors, facing them in four straight NBA finals with the Cavs, seems to like the idea of playing with Green.
"Obviously, with Draymond, it's a love-hate relationship, but we've become actually pretty close friends over the past few years," Love said, per the San Francisco Chronicle. "I love how he competes, his mind for the game, his intangibles, how he leads the break. He passes, he plays defense, and it seems like he's always in the right spot."
Love continued: "He's first-team All-Defense and has been the Defensive Player of the Year for a reason, so I think we can elevate each other's game."
Sure, Love is talking about Team USA here. The NBA would probably fine him if he were talking about the Warriors specifically. But this sounds like a guy who wants to play with Green, and spending all this time with Love could give Green an opportunity to recruit the five-time All-Star to the Bay Area. In fact, players have used their time on Team USA during past Olympics to discuss potentially teaming up, so it's reasonable to expect that Green could do the same.
However, the Warriors star may have some competition. Simmons reported that Kevin Durant and Love will be roommates during the Olympics. Brian Lewis of the New York Post also reported that Love could be a "prime target" for the Brooklyn Nets if the Cavs buy his contract out. So, there's a decent chance Durant could have those same conversations with Love.
If he were to make the move to Golden State, though, Love could give the Warriors what they need to go on another run to the NBA finals.
Love could help lead Draymond Green and the Warriors back to the NBA finals
The Warriors lost in the play-in and missed the playoffs in 2020-21, but they are expected to get Klay Thompson back from injury next year and could be a favorite for the Western Conference crown, especially with a guy like Love.
Love would give the Warriors a great rebounder; he is sixth among active players in total career boards with 8,130. Golden State ranked No. 22 in the league in rebounds per game this past season, averaging 43.0, and only had one player who averaged seven or more, and that was Green. So, Love's rebounding abilities would be welcomed.
Love would also fit their scheme. He is a big man who can stretch the floor and shoot the three, as he's a career 37% 3-point shooter. His 3-point shooting abilities, alongside Thompson and Stephen Curry, could be a dangerous sight for opposing teams.
As long as Thompson is healthy, many already expect the Warriors to be a contender next year. Love could solidify that, and he may also know the best ways to beat LeBron James, assuming the Los Angeles Lakers are also contenders in the Western Conference next season.
Draymond Green may leave Tokyo with a gold medal this summer. But he could also come back with much more.
Stats courtesy of Basketball Reference