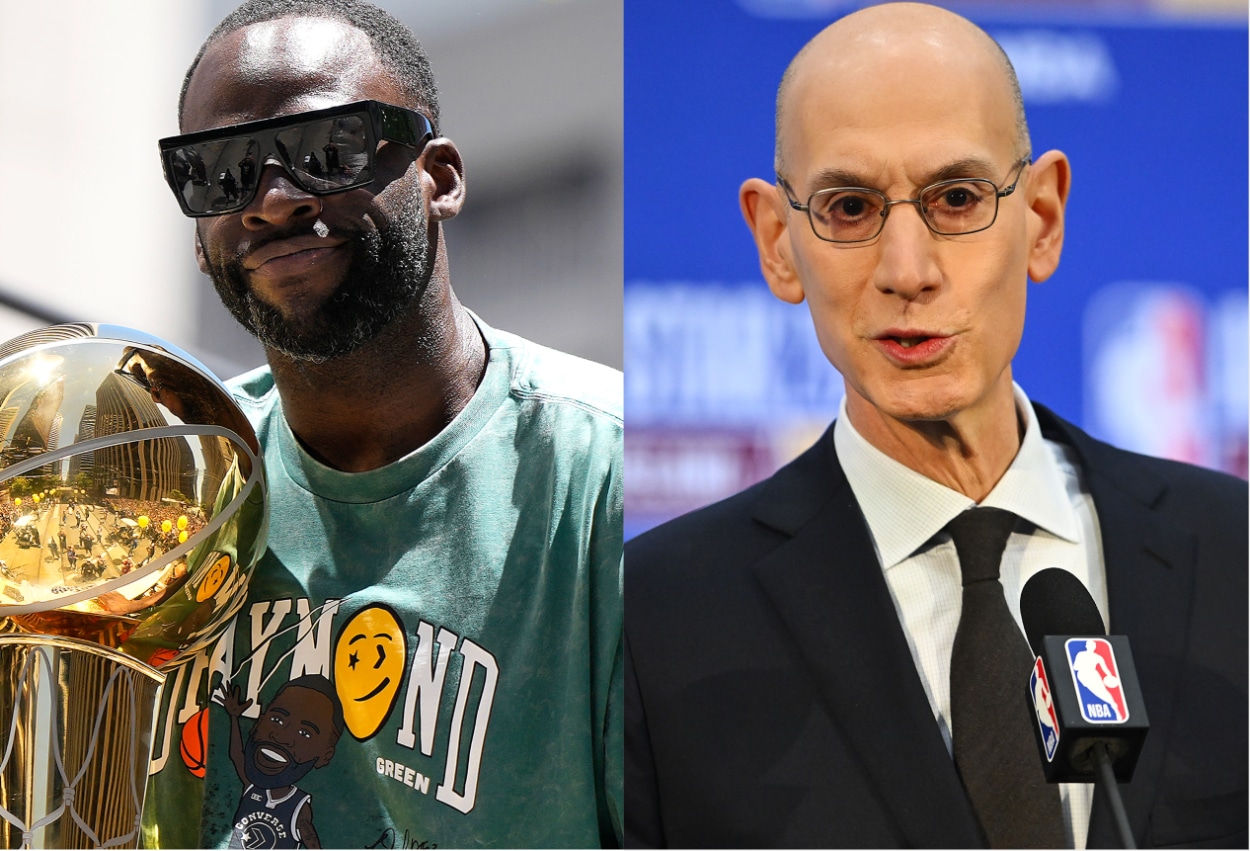 Draymond Green Pleads for Adam Silver to Let Him Cuss Back at Fans: 'Don't Hit My Pocketbook'
NBA fans love talking smack to Golden State Warriors star Draymond Green, so he wants league commissioner Adam Silver to let him match their energy.
If you're a fan of any NBA team but the Golden State Warriors, you probably dislike Draymond Green, at least when he's on the basketball court. That was certainly the case for Boston Celtics fans during the 2022 NBA Finals. They constantly berated and yelled inappropriate chants at the four-time All-Star.
But league commissioner Adam Silver didn't seem to mind it, so Green now has a request for him.
The champ wants to cuss right back.
Draymond Green wants to talk smack to fans
Celtics fans had plenty of colorful things to say to Draymond Green and the Warriors during the 2022 NBA Finals. Adam Silver even received a question about it.
"I want fans to enjoy themselves; of course, as the league office, you want to see it done with respect for all of the participants, but I get it," Silver said to WCVB reporter Peter Eliopoulos. "I love the energy that the Boston fans bring to the game."
If Silver loves the energy, what's wrong with players matching it?
"I used to feel like fans should be stopped from saying some of the things that they say," Green said on the June 27 episode of The Daily Show With Trevor Noah. "Then, commissioner Silver comes out and says, 'Hey man, those Boston fans are great,' as they're saying, 'F*** you, Draymond.'"
Green, whose Warriors have since had fun at the expense of Boston fans after winning the Finals, added that he believes Silver is the best commissioner of any sports league and one of the top CEOs in America. But considering Silver's quote about Celtics fans, Green now has a question for the commish.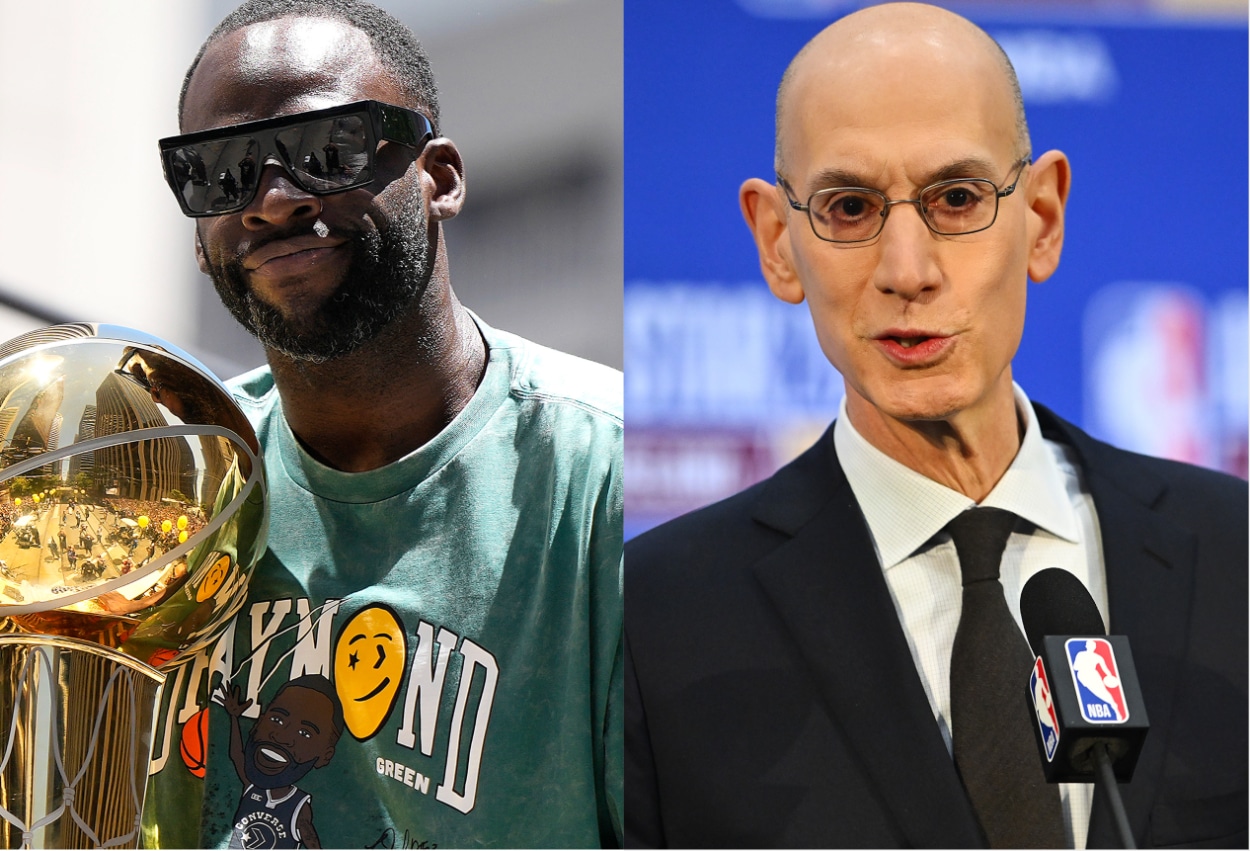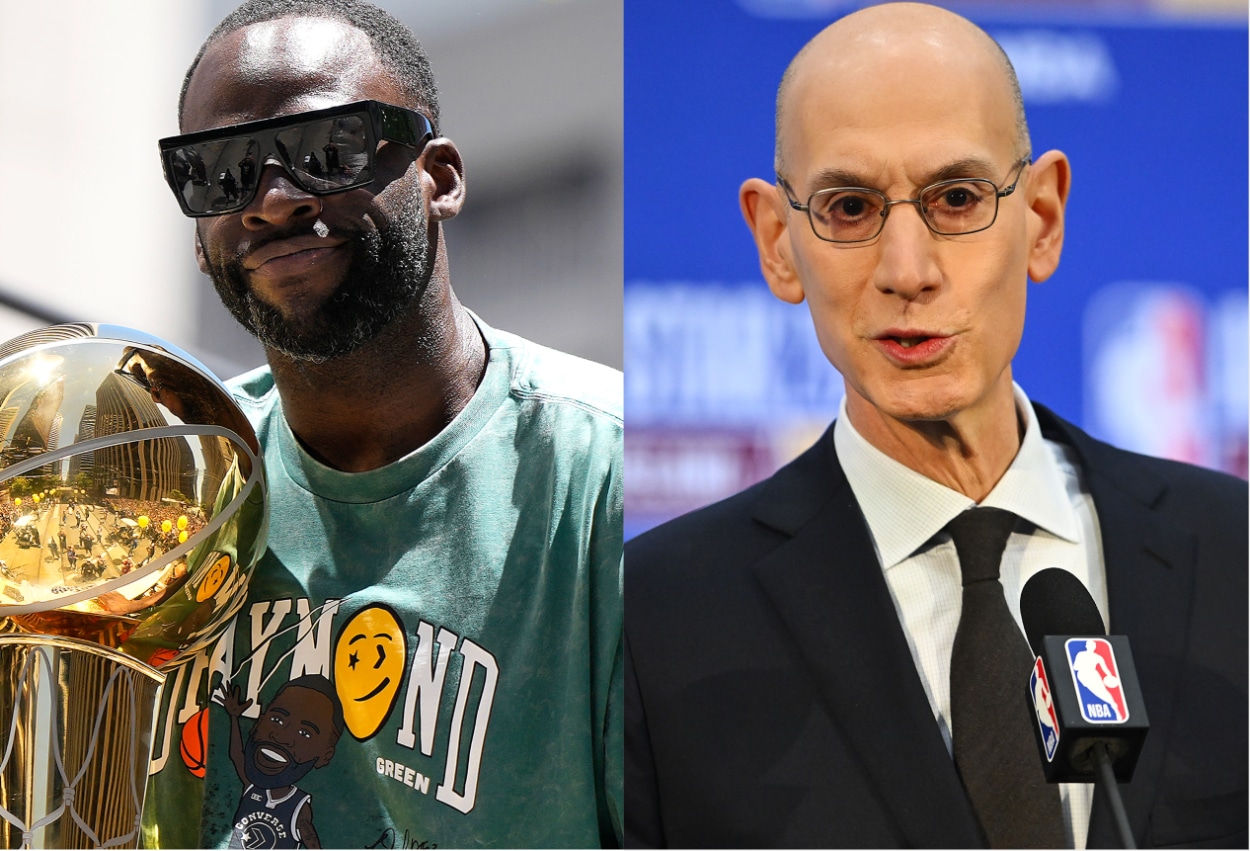 "So, my response to that is, 'Great, cool. Can I turn and yell "f*** them?"' Because if I can, then no problem, let them yell what they wanna yell; I yell what I wanna yell, and I continue down the court," he said.
Draymond is one of the most frequently fined players in the league. The four-time champion believes fans are aware that he may receive a monetary punishment if they say something that can get a response out of him.
"What I'll say to commish is, 'No problem. That was fun; let them do their thing,'" Green said. "'But let me do my thing, and don't hit my pocketbook.'"
Do you think Adam Silver will buy it? Probably not, but Green has a point. If fans have free rein to say whatever they want, players should as well.