Draymond Green Sends the Exact Message Golden State Warriors Fans Want To Hear
Draymond Green had one of the worst seasons of his career with the Golden State Warriors in 2019-20. However, the team as a whole didn't have a great season without Kevin Durant and Klay Thompson. They also didn't have Stephen Curry for most of the year. Now, though, as Green and the Warriors prepare for the new upcoming season, he is sending a strong message that is exactly what fans want to hear.
Draymond Green had a down season for the Golden State Warriors
RELATED: Stephen Curry Sends a Strong Message About Draymond Green
From 2014-15 through 2018-19, the Golden State Warriors were one of the best teams of all-time. They went to five consecutive NBA Finals during that span and won three championships. Green was really good in those seasons, too.
He averaged 11.7 points per game, 8.2 rebounds, and 3.7 assists in 2014-15, but in 2015-16 — the season the Warriors went 73-9 overall — Green earned his first All-Star selection with 14 points per game to go with 9.5 rebounds, 7.4 assists, 1.5 steals, and 1.4 blocks.
The Warriors lost in the Finals that year but then added Kevin Durant ahead of the 2016-17 season. Green's scoring numbers went down a bit that year because of the Durant acquisition, but he still had a great season. He earned another All-Star selection by averaging 10.2 points per game, 7.9 rebounds, seven assists, 1.4 blocks, and an NBA-leading two steals per game. Green ended up winning the Defensive Player of the Year award that season, too.
Green earned another All-Star selection in 2017-18 but then saw his numbers take a hit in 2018-19. He averaged 7.4 points per game during that season to go with 7.3 rebounds, 6.9 assists, 1.4 steals, and 1.1 blocks.
However, in 2019-20, Green arguably had the worst season of his career. The Warriors didn't have Kevin Durant or Klay Thompson, and Stephen Curry only played in five games, which led to them only going 15-50 overall. Green only averaged eight points per game, 6.2 rebounds — his lowest since 2013-14 — and 6.2 assists, his lowest since 2014-15, to go with 1.4 steals. He also only averaged 0.8 blocks, which was his lowest average since 2013-14.
What really made the season poor, though, was the way Green shot the ball. He shot 38.9% from the field and 27.9% from 3-point range, which were both the worst since his rookie season.
He is finally practicing with the Warriors
RELATED: The Golden State Warriors' New Acquisition Sends the Exact Message Fans Want To Hear
The Warriors are preparing for the new season and have high expectations with Curry returning, and with them adding Kelly Oubre Jr. and James Wiseman. They also bring back Green and former No. 1 overall pick Andrew Wiggins. However, Green and Wiseman have not been practicing.
While the Warriors didn't announce why Green and Wiseman weren't practicing, Golden State's general manager Bob Myers previously said that two players tested positive for COVID-19. Green and Wiseman had been the only two players who were not practicing, according to ESPN.
They finally got to work with their team on Dec. 14, though.
"It was so great to have those guys back out on the floor," Warriors head coach Steve Kerr said, according to ESPN. "Draymond, he's our leader, and to go through camp the first week without our leader was difficult, and he made his presence felt immediately with advice in the film session and advice on the floor and a whole lot of trash talking, too. So the energy level just skyrocketed. It was great to have Draymond back."
Draymond Green sends the exact message fans want to hear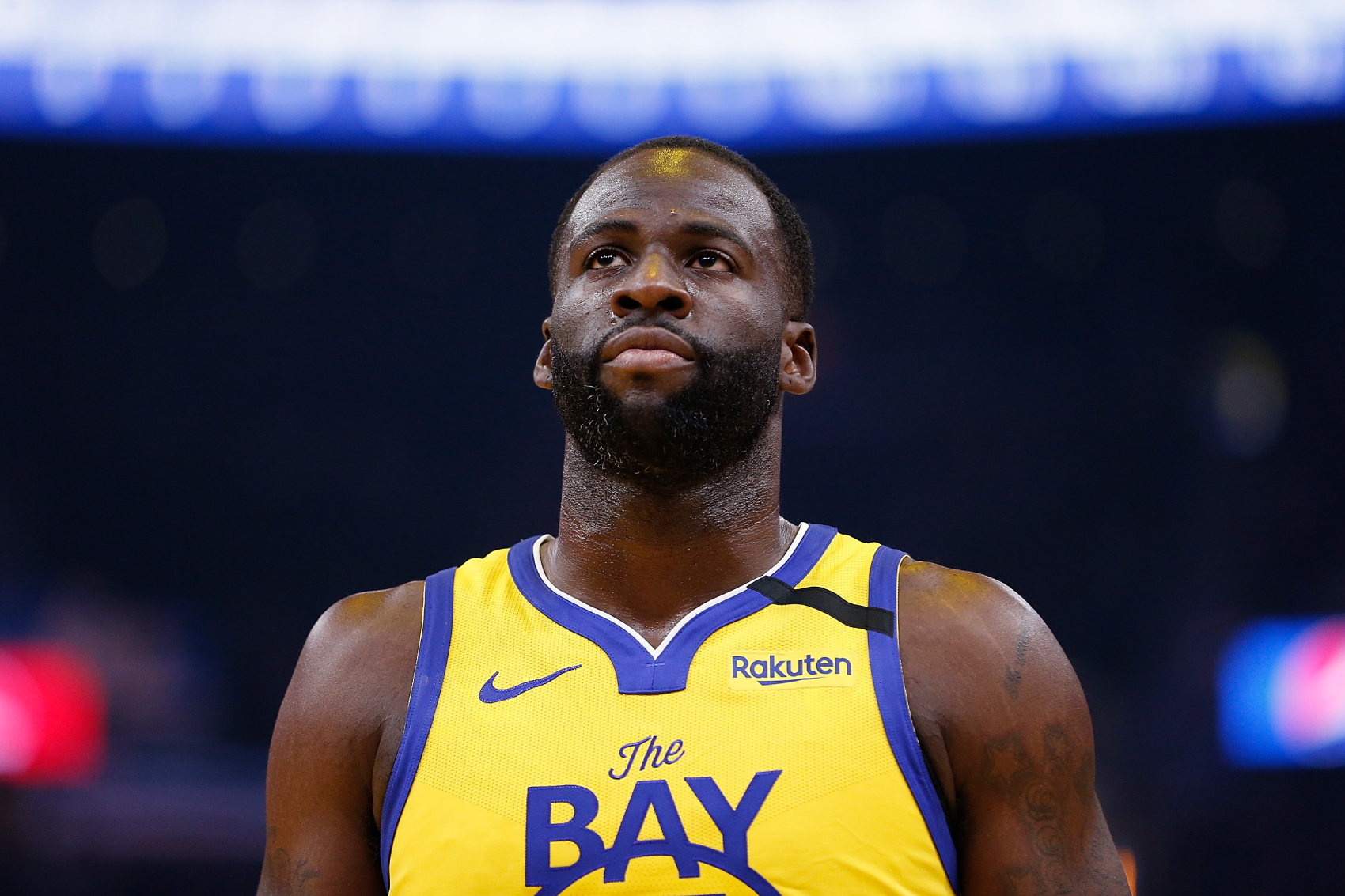 RELATED: The Golden State Warriors Reportedly Tried To Add a $41.2 Million Superstar
Green spoke to the media after practice on Dec. 14, and he seemed pretty excited to get back on the court and get the season started. He also seemed excited about his team.
"I think we can be really good," Green said, per the Warriors. "We have to grow a lot, and it won't be day one that we'll be really good. We've got a lot of things to figure out with this team. Nonetheless, I think I definitely have to play well, and I'm looking forward to playing well. Looking forward to playing a great brand of basketball, getting back to myself and what's made me in this league. I'm looking forward to that."
It's encouraging that Green knows he has to be better than he was last season. So, what are his expectations for the Warriors this year?
"When I don't win a title, that's unsuccessful," Green said. "There's no moral victories. There's no, 'Oh, this is our first year together,' or 'We don't have as many stars or Klay.' I don't really roll like that."
Warriors fans expect their team to be much better this season than it was last year. After winning three titles in five years, they would love to have the "championship or bust" mentality again, too. Well, it appears that's exactly what Green is thinking, which is exactly what the fans want to hear.
Stats courtesy of Basketball Reference