Drew Brees Has Taken on a New Extreme Sport Since Retiring From the NFL, Says It Has Been 'a Crazy Experience'
Drew Brees recently announced his plans to retire from football after officially ended his legendary NFL career with the New Orleans Saints. While many people know that the end of Brees' football career means that he is now taking his talents over to NBC, he has also added some other activities to his plate. In fact, the future Hall of Famer is trying out a new sport — an extreme sport.
Drew Brees recently announced his plans to retire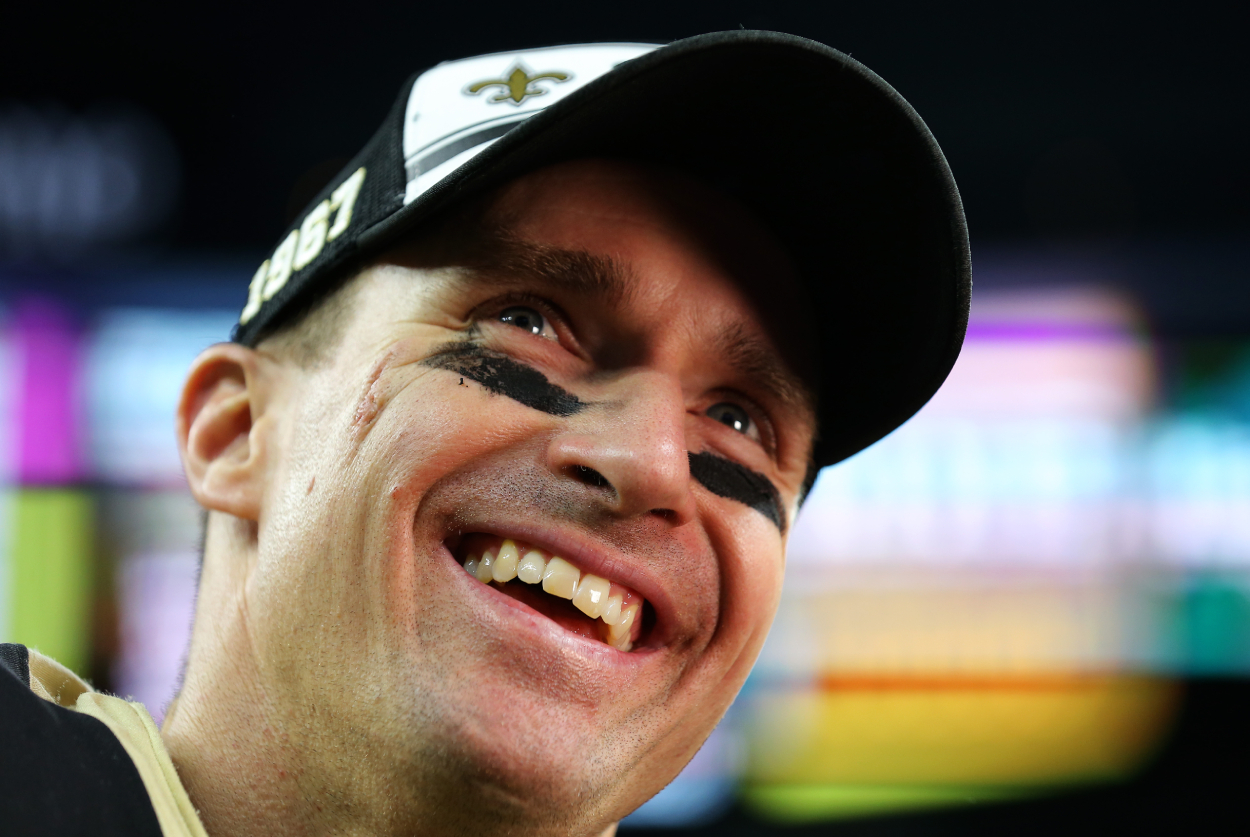 RELATED: Drew Brees Received Some Brutally Honest Retirement Advice From His Kids
After 20 NFL seasons and 15 with the Saints, Drew Brees announced his plans to retire earlier in March 2021. He leaves the NFL as one of the greatest quarterbacks to ever play, too.
Brees earned 13 Pro Bowl selections in his career, won two AP Offensive Player of the Year awards, and won one Super Bowl title. The former Saints star was also the NFL's passing yards leader in seven different seasons and led the league in touchdown passes in four different seasons.
Overall for his career, Brees recorded 80,358 passing yards, the most in NFL history. He also tossed 571 career touchdown passes, the second-most all-time.
All of these accolades should make Brees a shoo-in for the Pro Football Hall of Fame. However, before entering that, he is now trying out a new sport.
The New Orleans Saints legend is now eFoiling
RELATED: Drew Brees Leaves Former Teammate Emotional With Recent Career Decision
Brees recently appeared on The Ellen DeGeneres Show, and he revealed that he has taken up an extreme sport. There probably aren't too many people who have heard of it, either, as it is called eFoiling.
"People have probably heard of a foil; it's basically a surfboard that has a mast and a fin structure that drops down below it, and it allows you to ride on really bigger swells," Brees said on the March 24 episode. "You don't necessarily have to catch waves. You can just ride big swells out in the middle of the ocean. Well, then they decided, 'Well, wouldn't it be cool if we added a motor on here and a battery?' So, that's the efoil."
Brees continued: "It is a crazy experience. It's a cross between surfing and flying, which I'm really not good at either, but I can do this, which is pretty cool."
Well, that's interesting. According to The New York Times, eFoils — also called electric hydrofoil surfboards — use the same "technology from smartphones, electric vehicles, and drones" to "fly over the water without wind or waves." They can also go up to 25 miles per hour, and the battery lasts about 90 minutes.
At least Drew Brees is already having fun in retirement, and the Saints no longer have to worry about him getting hurt on something like this.
Whether it's this or his new gig, it appears that Brees is staying busy outside of the NFL.
Drew Brees is joining NBC after deciding to retire from football
RELATED: Drew Brees Potentially Ruined the Hopes and Dreams of Saints Fans With His Extremely Consequential Decision
Not long after announcing his plans to retire, Drew Brees also revealed that he is joining NBC's Football Night in America. Brees will be the show's new studio analyst.
"I'm part of the team now, a new team," Brees said on Today, according to NFL.com. "I'm excited about that journey. I'm excited to stay very closely connected with the game of football, it's been such an important part of my life.
"I continue to be able to talk about it, show a passion for it, and be able to bring my kids along for the ride there as well, and let them be part of those special moments."
Brees will also be a game analyst for NBC's Notre Dame coverage. This is in addition to covering other events for the network, including the Olympics.
So, yes, Drew Brees' decision to retire means that we will no longer get to see him throw the football around for the Saints. It doesn't mean, though, that he will leave our lives completely. It looks like the NFL legend could still be on our TVs for years to come.
Stats courtesy of Pro Football Reference