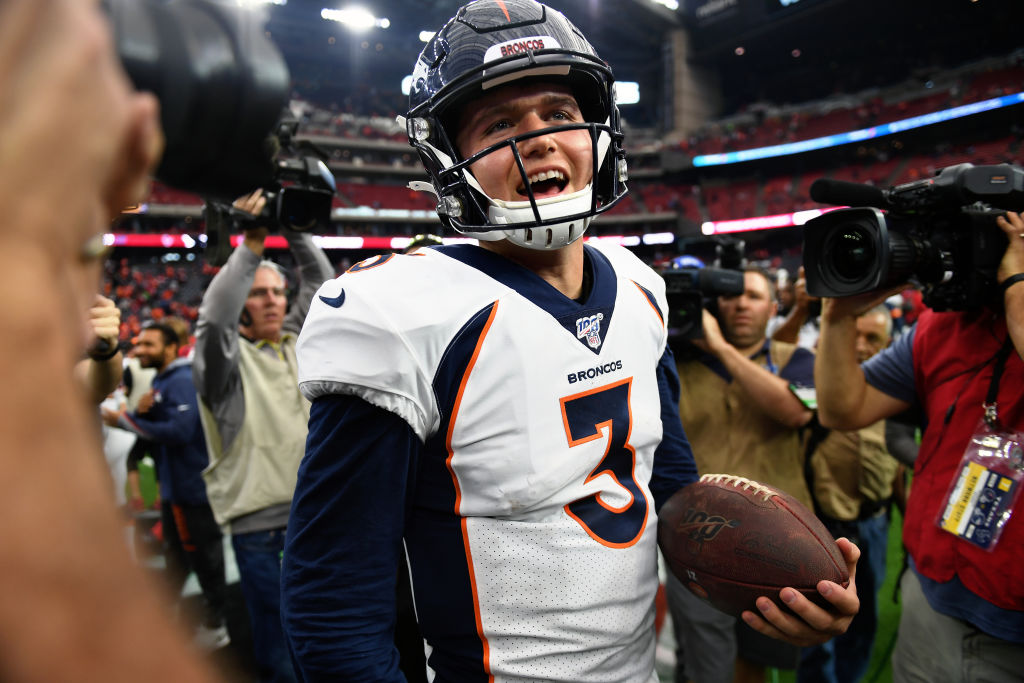 Drew Lock is Already Making NFL Teams Regret Not Drafting Him
Drew Lock is off to a strong start with the Denver Broncos, who only had the chance to draft him because everyone else passed on him.
Heading into the 2019 NFL Draft, Drew Lock was projected as one of the top three quarterback prospects alongside Kyler Murray and Dwayne Haskins. Murray was expected to go first overall to the Arizona Cardinals once they hired Kliff Kingsbury as their new head coach, and then Haskins and Lock were supposed to follow in short order as there were plenty of teams in need of a quarterback with picks in the top 15 spots of the draft.
But with the No. 6 overall pick, the New York Giants decided to go off the board to select Daniel Jones above Haskins and Lock. The Denver Broncos, Cincinnati Bengals, and Miami Dolphins all passed on both, allowing the Redskins to take their guy in Dwayne Haskins at No. 15 overall. And Drew Lock continued to fall before finally being selected in the second round with the No. 42 overall pick by the Broncos.
Through his first two games in the NFL, Lock has looked like a potential star. How many teams are going to be left wishing that they drafted him when they had the chance?
Drew Lock had a great college career at Missouri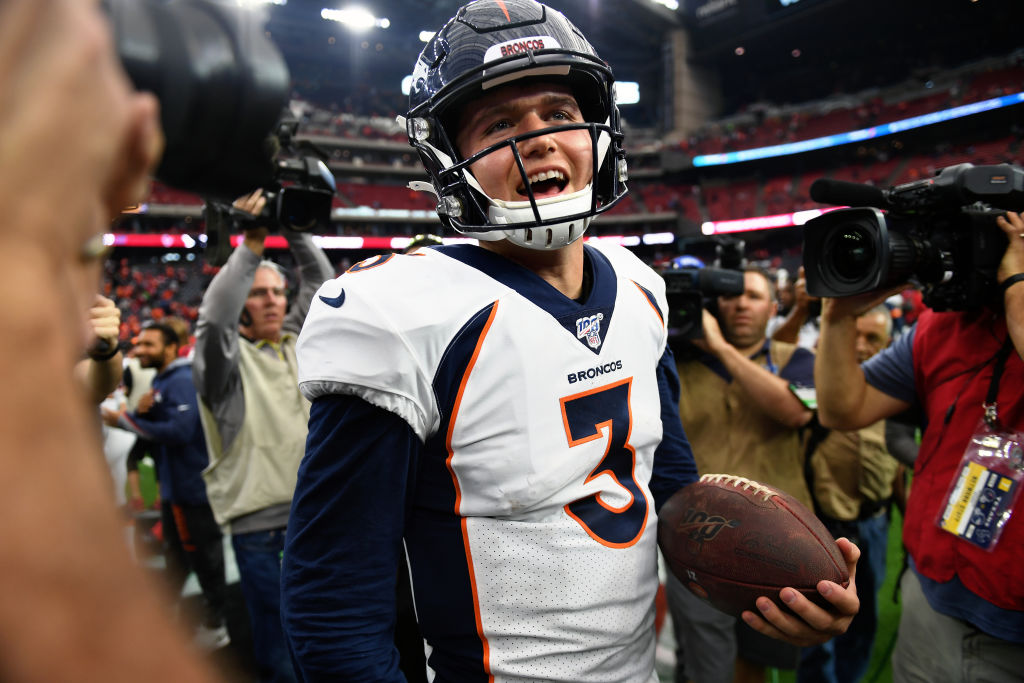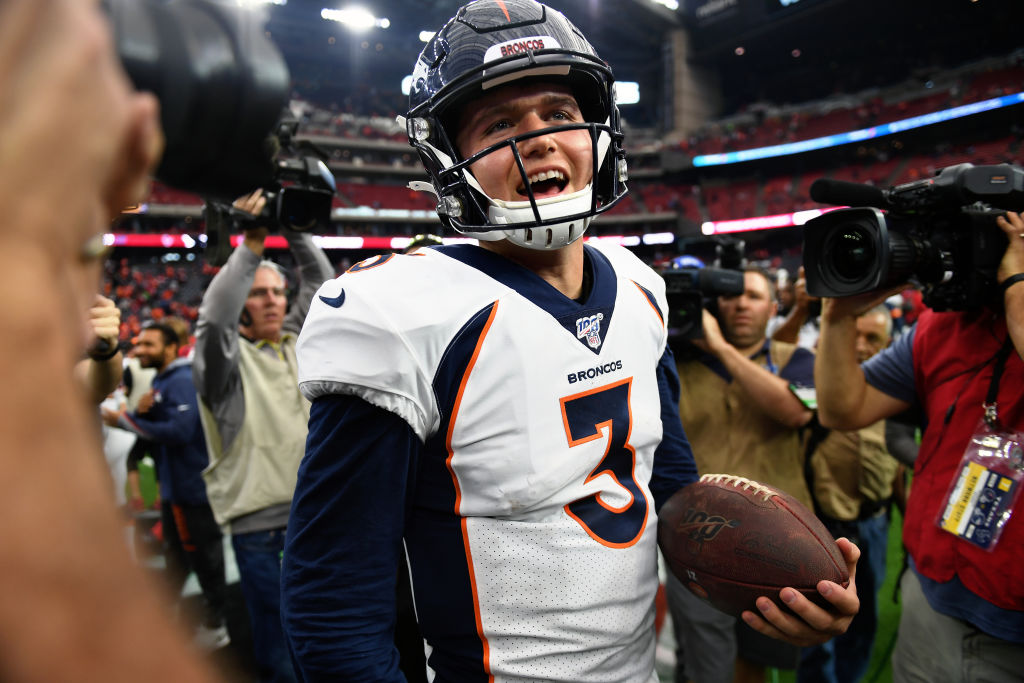 Drew Lock had mixed results in 2015 when he was thrust into the Missouri Tigers' starting role as a true freshman. But in his first full season as the team's starter in 2016, he finished second in the SEC in passing yards with 3,399 while also recording a respectable 23-to-10 touchdown-to-interception ratio.
In 2017, Lock took his game to another level, setting the SEC conference record and Missouri school record in touchdown passes with 44 while throwing only 13 interceptions. He also finished 10th in the nation and best in the conference in passing yards with 3,964 that season.
Drew Lock wrapped up his college career in 2018, setting a new career-high in accuracy when he completed 62.9% of his passes for 3,498 passing yards, 28 touchdowns, and eight interceptions.
Lock has made an immediate impact at the NFL level
Lock suffered a thumb injury during the preseason that sent the rookie to injured reserve for the first three months of the 2019 season. In his absence, Joe Flacco and Brandon Allen led the Broncos to a 3-8 record.
The 23-year-old was activated from injured reserve on November 30 and took over the starting role in Week 13 at home against the Los Angeles Chargers. Lock finished his debut with only 134 passing yards, but he did lead the Broncos on two straight touchdown drives in the first quarter, connecting on touchdown passes with Courtland Sutton on both of those. And most importantly, the Broncos earned a 23-20 win over the Chargers.
This Sunday against the Houston Texans, Drew Lock went into Houston and out-dueled Deshaun Watson. The rookie went 16-for-19 with three touchdown passes and 235 passing yards in the first half, entering halftime with his team leading 31-3. He finished the day with 309 passing yards, a passer rating of 136.0, and a 2-0 record to kick off his NFL career.
Does Denver finally have its guy at quarterback?
Since Peyton Manning retired at the end of the 2015 season, the quarterback position has been a revolving door in Denver. Before Lock took over this month, the Broncos were 23-36 over their last 59 games since winning the Super Bowl.
It's still far too early to tell what the future holds for Drew Lock and the Denver Broncos, but the Broncos have to be thrilled to have him. And at least a dozen teams around the league with quarterback issues will be reminded of their decision not to draft him every time he goes off for another performance like the one he just put up in Houston.