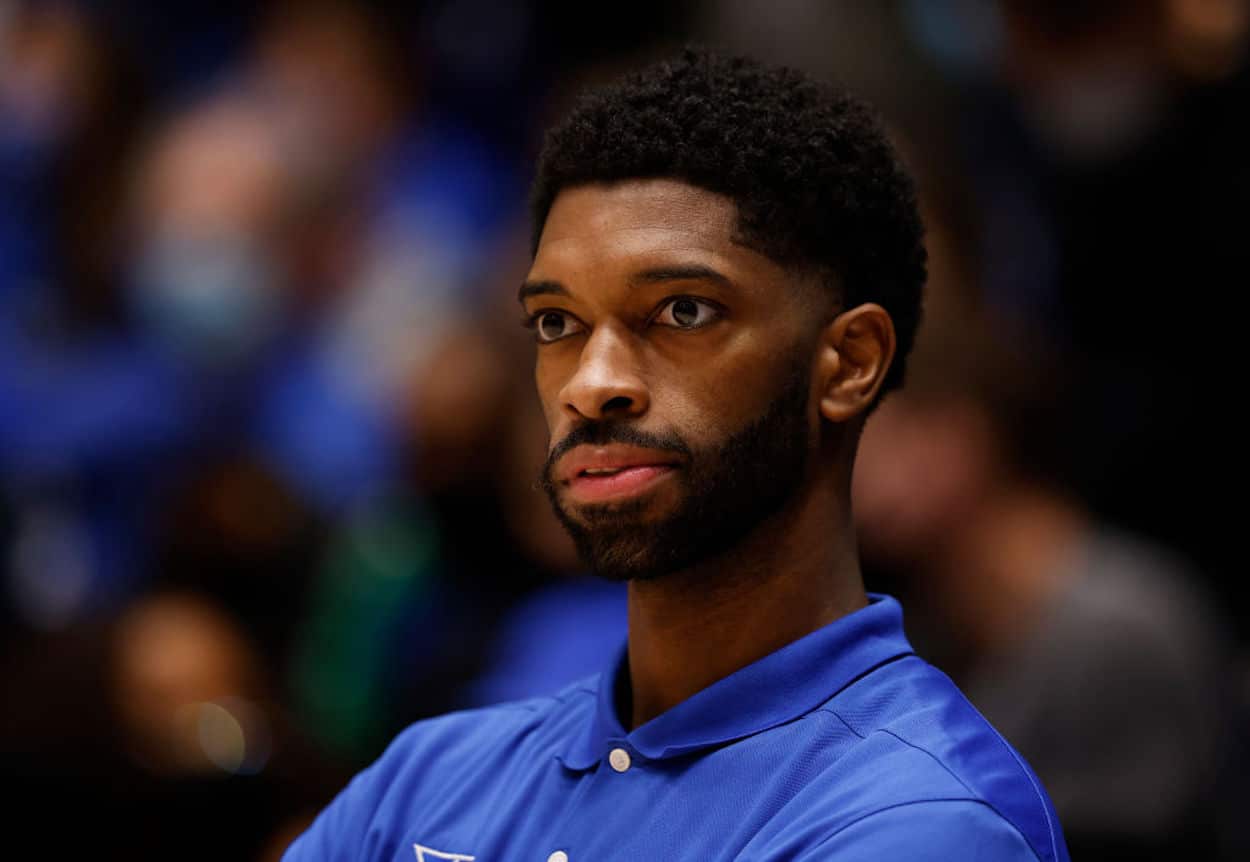 Duke Basketball: Amile Jefferson Could Be the Underrated Key to Jon Scheyer's First Staff
Amile Jefferson's promotion might have been overshadowed by some big Duke moves, but it could make all the difference for Jon Scheyer.
When you think of the current Duke Blue Devils, a big-time changing of the guard probably springs to mind. Mike Krzyzewski has retired, handing control of the program over to Jon Scheyer. The new head coach hasn't wasted any time stepping into the breach. He's brought in the nation's top-ranked recruiting class, landed a highly regarded assistant coach, and recently brought in a general manager to help his program navigate the changing NCAA landscape.
And then, among all that news, Amile Jefferson earned a promotion.
While that might seem like a rather insignificant piece of news, it could make all the difference for the Blue Devils. Scheyer's coaching staff possesses plenty of talent, but Jefferson might be the piece who can bring it all together.
Amile Jefferson is the overshadowed man in an offseason of Duke changes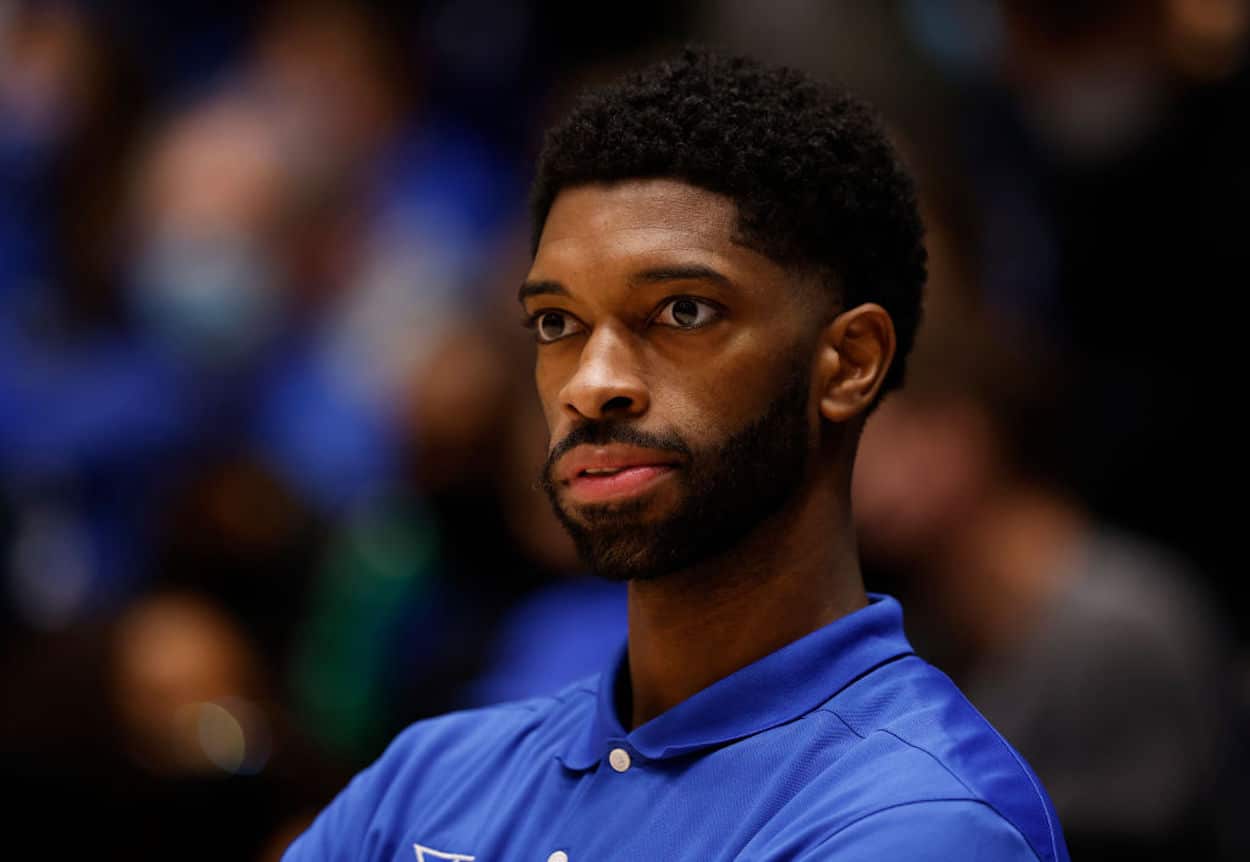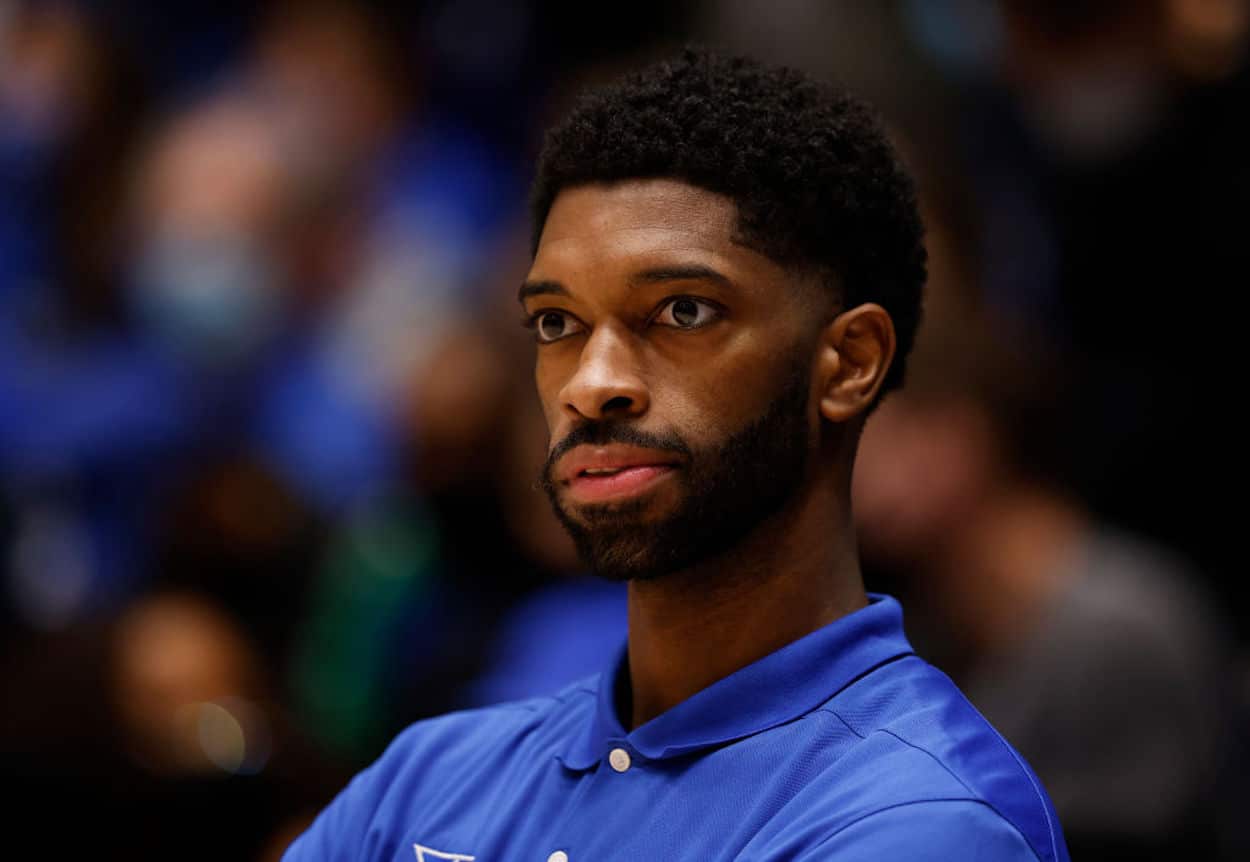 Whenever Coach K retired, Duke was going to undergo a series of massive changes. The scale of this offseason, however, is still rather striking.
Everything, of course, started with the head coaching change. Scheyer then focused on building out his coaching staff. Mike Schrage arrived from Elon to serve as the special assistant to the head coach; he'll presumably provide some experience and counsel Scheyer on program-level decisions. Jai Lucas, an assistant coach with a reputation as a strong recruiter, also came to Durham after a stint with the Kentucky Wildcats.
The most notable change, however, came a bit more recently. Rachel Baker, who formerly worked with Nike and the NBA, signed on the dotted line to become the program's first general manager. While that role has historically been confined to the professional ranks, her presence signals that Scheyer's Blue Devils will be going for the jugular. In an era of name, image, and likeness money, the transfer portal, and other changes, Baker will be there to ensure that Duke is offering the most desirable package to prospective recruits.
Amid those changes, Amile Jefferson also received a promotion. The former Duke big man returned to Durham in 2021, working as the director of player development. When Scheyer took over the program, he promoted Jefferson to the role of assistant coach.
Jefferson could be the one who bridges the gaps within the Duke locker room
From afar, a single assistant coach probably seems rather insignificant within a major program like Duke. Jefferson, however, could occupy a sweet spot within Duke's ranks.
As laid out by Brendan Marks in a recent Athletic piece, the former big man has already been lauded as an excellent teacher and communicator. His experiences both on the court as a captain and studying at Duke's Divinity School, it seems, have given him a unique perspective.
"For me, it was a time to just be still," Jefferson said of the divinity school experience. "I was down from not being able to play, so coming back, I wanted to have just a piece of the day where I could think about bigger things — not always basketball. Whatever I was feeling. And then, you had to speak a lot, so it helped me find my voice in class."
These days, that experience has translated back to the basketball court.
"I felt a sense of calmness [working with the players] that I don't know if I would've had if I didn't do that program," the big man explained. "For me, it was just about being true to myself and sticking to what I know and what I learned. It's good to know what you don't know, and then the things that you do."
That ability to communicate and teach — Marks noted that Jefferson spent time working with Paolo Banchero and Mark Williams during the 2021-22 campaign — could put the new assistant in a key position on Scheyer's staff.
Scheyer did play at Duke, but his status as the new head coach might make him somewhat unapproachable. Chris Carrawell, as the senior man on the staff, could also be a bit more removed. Jai Lucas is young and has NCAA playing experience but didn't take the floor at Duke; he'll also theoretically have his plate full with recruiting efforts. Schrage is there to coach but will probably be more of a resource for Scheyer than anything else.
Jefferson, however, has a bit of everything. He may have the authority of an assistant coach, but he's a younger man who is theoretically more approachable. He knows what it takes to shine at Duke but, based on Marks' reporting, seems to have a softer, more approachable side. From an admittedly outside perspective, it's easy to see him slotting in as somewhat of the players' ally, giving them some tips and a bit of support when the going gets tough. Since the Blue Devils roster will be primarily composed of freshmen for the foreseeable future, that metaphorical arm around the shoulder could be invaluable.
And, on the subject of communication, it's easy to overlook the fact that college coaches actually, well, coach players. Jefferson might not have had the greatest career, but he's a former big man on a staff dominated by guards. If he was able to help Mark Williams — who looked great last year — and the talented Banchero, that bodes well for his coaching chops.
When you look at Jon Scheyer's new staff, it's easy to get blinded by the big-name additions of Lucas and Baker. Behind closed doors, though, Jefferson could be the one who helps the players do their best work.
Like Sportscasting on Facebook. Follow us on Twitter @sportscasting19 and subscribe to our YouTube channel.