Durant, Garnett, and More: Ranking the Most Talented Kevins in NBA History
Some NBA players are so iconic that just uttering their names makes you think about their greatness. When you hear the names Michael, Hakeem, Magic, or Kobe, you know exactly who is being referenced. But some names bring several stars to mind.
The name David could make you think of a fundamentally great center (Robinson) or a high-flying dunker (Thompson). Clyde could be in reference to the guard from Portland (Drexler) or New York (Frazier). Another name is associated with many athletes: Kevin. Let's rank the most talented Kevins in NBA history and how they rank.
6. Kevin Willis
The Sixth Man for our all "All-Kevin" team, Kevin Willis played from 1984-2007, averaging 12.1 points per game for his career. Remarkably durable, Willis bounced around the league with multiple teams as a great rebounder and defender for over two decades.
The peak of his career came during the 1991-1992 season, when he averaged 18.3 points per game, got an All-Star game nod, and received an All-NBA team selection. He won a title with San Antonio in 2003 as a valuable piece off the bench. 
5. Kevin Johnson
Sir Charles may have gotten all the publicity for the great Phoenix Suns' teams of the early 90s, but they never would have made the NBA Finals in 1993 without Kevin Johnson. KJ was a versatile point guard who could distribute the ball and score effectively.
He, Barkley, and Dan Majerle made quite an offensive trio that nearly knocked off the Chicago Bulls in the Finals. After his career was over he went on to become mayor of Sacramento. That puts him slightly ahead of Willis, who hasn't won any elections (to date). 
4. Kevin Love
Still one of the more formidable big men in the NBA, Kevin Love combines long-range shooting accuracy with great rebounding ability. His performance on the boards in Game 7 of the 2016 NBA Finals helped the Cavaliers knock off the Golden State Warriors. Love isn't exactly happy in Cleveland right now, but he's still one of the most skilled power forwards in the NBA. 
3. Kevin McHale
A true throwback, a simple look at Kevin McHale's numbers wouldn't do him justice. A forward for the great Boston Celtics teams of the 1980s, McHale was sometimes overshadowed by Larry Bird's heroics. But make no mistake: that team wouldn't have won nearly as much without him. Watch the above clip of McHale's low-post mastery. He had some of the best footwork and post moves in league history. 
2. Kevin Garnett
Kevin Garnett entered the NBA Draft out of high school in 1995, which at the time was quite a gamble. It's safe to say the gamble paid off big time. Garnett had a legendary career, establishing a Hall of Fame resume for the Minnesota Timberwolves before being traded to the Boston Celtics in 2007. It was in Boston alongside Paul Pierce and Ray Allen that Garnett won his first and only championship. 
1. Kevin Durant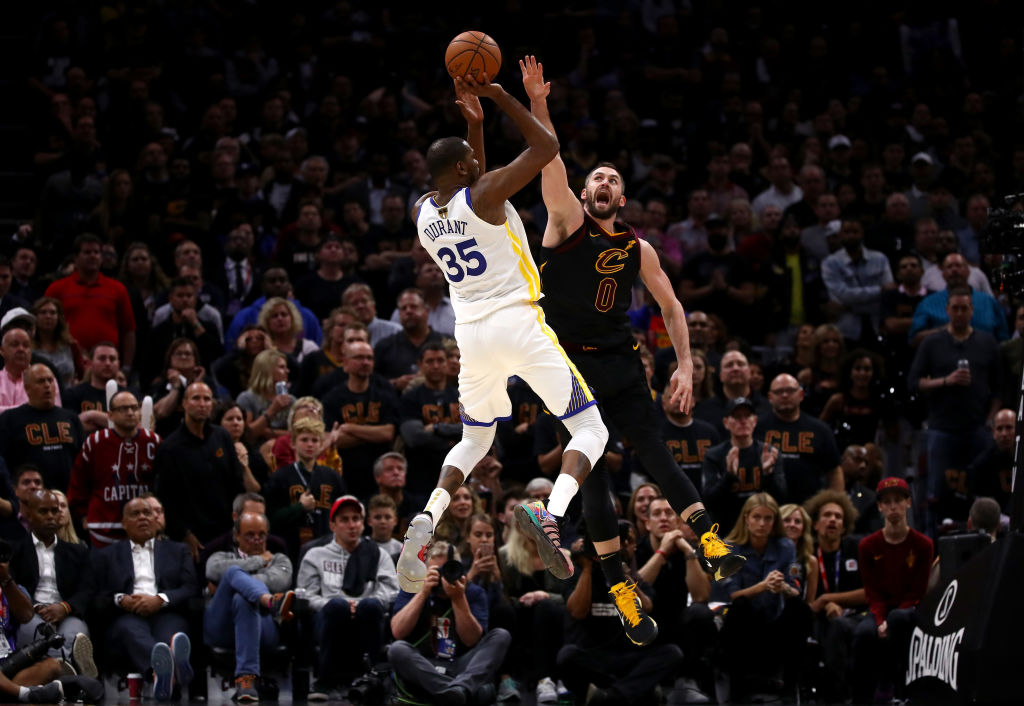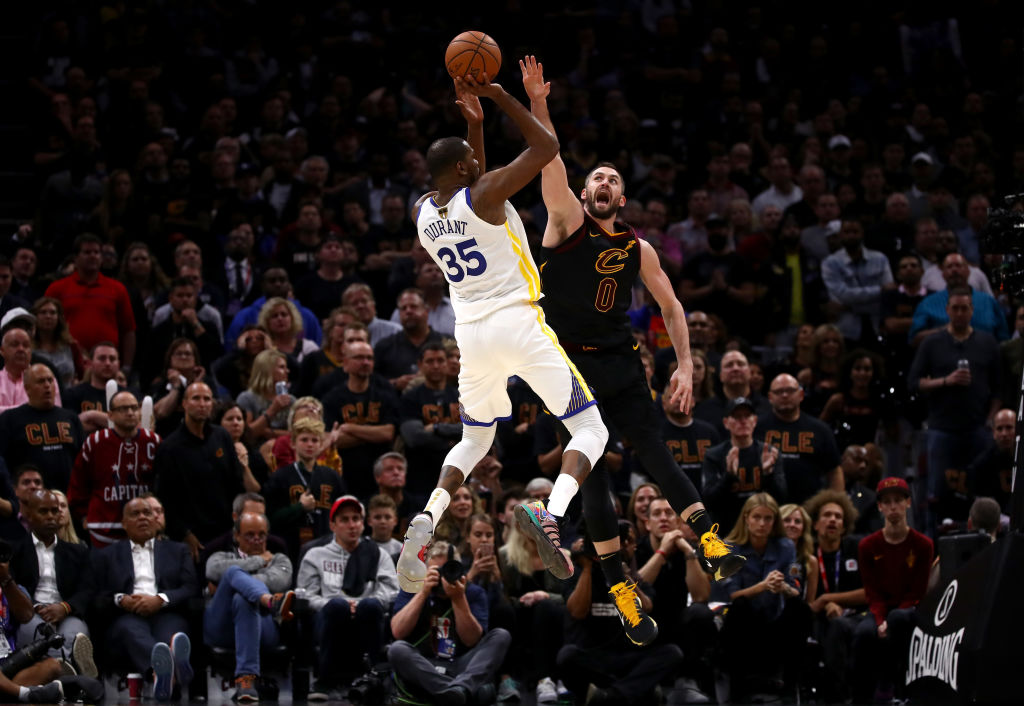 He's not only the best basketball player named Kevin of all time; he may be the best player in the NBA right now, period. He's recovering from an injury and won't return until next year, but Durant has had quite a career for himself.
He won two titles with the Golden State Warriors and nearly won a third before injuries enabled the Toronto Raptors to defeat them in six games. Now he's in Brooklyn, where he and Kyrie Irving will attempt to bring a title back to New York.