Dustin Johnson Endured His Parents' Divorce the Best He Could: 'I Knew How to Get What I Wanted'
Dustin Johnson is one of the best golfers on the PGA Tour. If you know some of the hardships Johnson has faced, you may understand how he developed the drive needed to become one of the world's best golfers. It wasn't easy for Johnson to get through his parents' divorce, but he did the best he could. This mentality has bled into adulthood and his golf career.
Dustin Johnson didn't have an easy childhood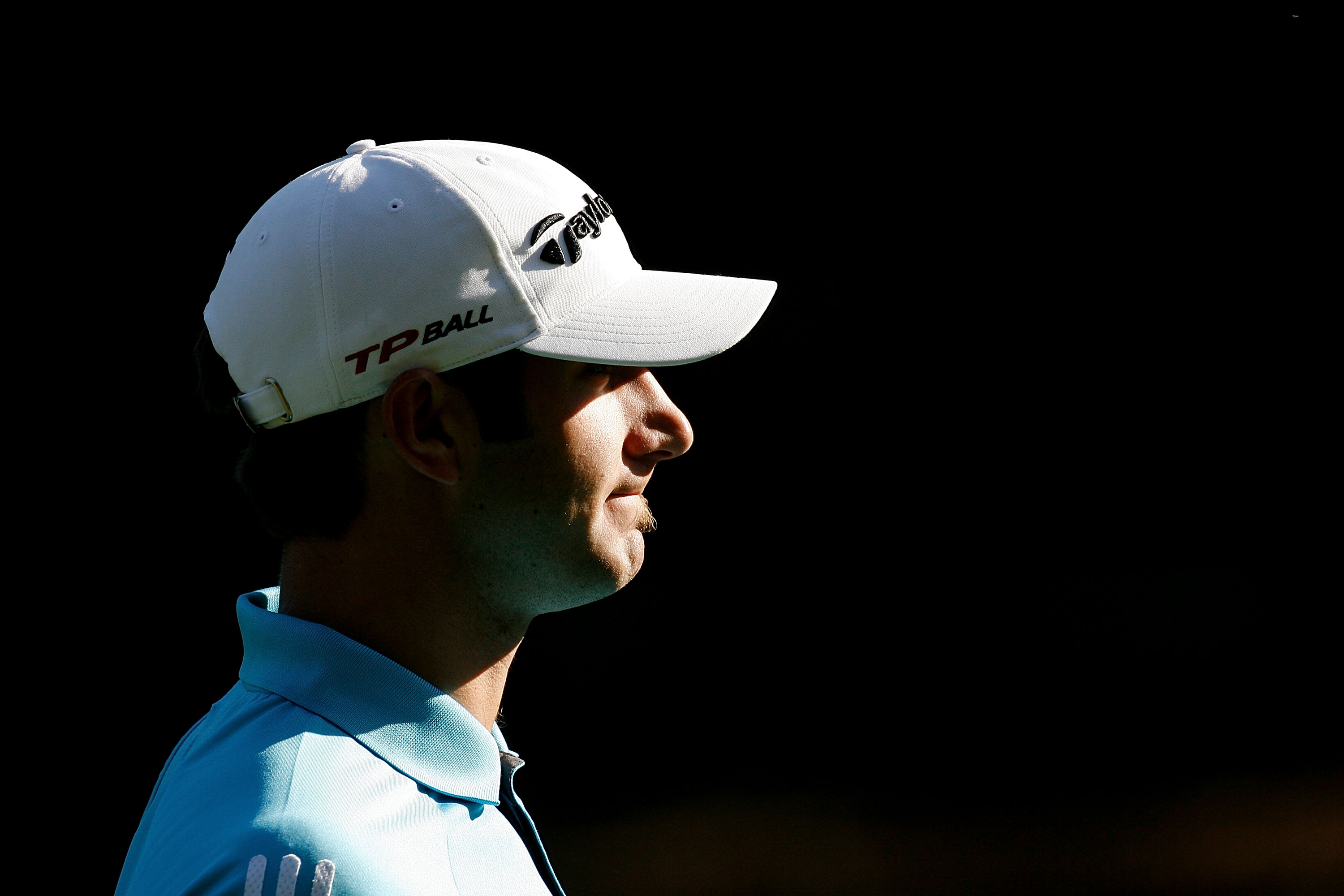 As Heavy reports, Johnson grew up in South Carolina with his brother and sister. His parents, Scott and Kandee, divorced in the late '90s and haven't had a good relationship since. Although Kandee describes their relationship as being "civil" because of the kids. Scott got custody of Dustin and sister Laurie in the wake of the divorce.
But as often happens with divorce, Dustin bounced between his mother's and father's houses. He was hit particularly hard by the divorce. Amidst the family conflict, Dustin fell in with the wrong crowd. This resulted in him skipping school and doing the minimum he could to pass.
According to a Sports Illustrated profile, Dustin prided himself on doing the minimum. He admits that he could have gotten straight A's if he put in the time and effort needed for that, but instead he "did just enough to make sure [he] was eligible to play golf."
Getting what he wanted from his parents
Most kids tend to strategize to think of ways to get what they want from their parents. Johnson was no different. The difference is, for Johnson, getting what he wanted was one of the ways he managed to endure the divorce and get through it the best that he could. He looks back on his childhood knowing that he "knew how to get what [he] wanted."
As he bounced between their houses, he would ask each for whatever he wanted. If Kandee said no, Johnson would ask Scott — a strategy kids have employed to get what they want for generations. If one parent said no, there's no harm in asking the other.
Johnson's relationship with his family today
These days, Scott and Kandee don't speak to each other. But Johnson has a good relationship with his parents and is close with both of them. Heavy tells us Johnson's relationship with brother Austin, who was a college basketball player, is so good that Austin has been his full-time caddie since late 2013.
Shortly after Austin began carrying his brother's bag, Johnson won one of his biggest victories to that point at China's 2013 HSBC Champions. This made Johnson realize Austin was the right person to be his caddie. There isn't as much information available about Laurie, but Johnson seems to have a good relationship with her as well.
As far as his romantic relationship, he is engaged to Paulina Gretzky, the daughter of NHL great Wayne Gretzky. The couple has two kids together. Paulina and Johnson got engaged in 2013. However, they haven't wed yet.