Dwayne Jarrett's Short NFL Career Ended the Night of His Second DUI
The NFL is full of players who were shining stars during college but failed to live up to expectations once they reached the NFL. In some cases, the draft busts couldn't handle the pressure. Sometimes an injury ended a bright career. In the case of Dwayne Jarrett, drinking and driving triggered the end of what many thought would be an outstanding career in the NFL.
Who is Dwayne Jarrett?
RELATED: What Happened to Al Cowlings, O.J. Simpson's Former Teammate and White Bronco Driver?
The football world had high hopes for Dwayne Jarrett. During his high school years, he played for New Jersey's New Brunswick High School. In 2003, the talented player was a Super Prep Elite 50, the Super Prep All-Northeast Offensive MVP, and Prep Star Top 100 Dream Team. Jarrett was one of just a handful of players selected to play in the U.S. Army All-American Bowl.
After leaving high school, Jarrett attended the University of Southern Carolina where he was helped lead the team to the 2004 USC's FedEx Orange Bowl and the 2005 USC'S Rose Bowl.
Based on his high school and college success, many expected Jarrett to eventually become an NFL superstar.
The Panther's release Dwayne Jarrett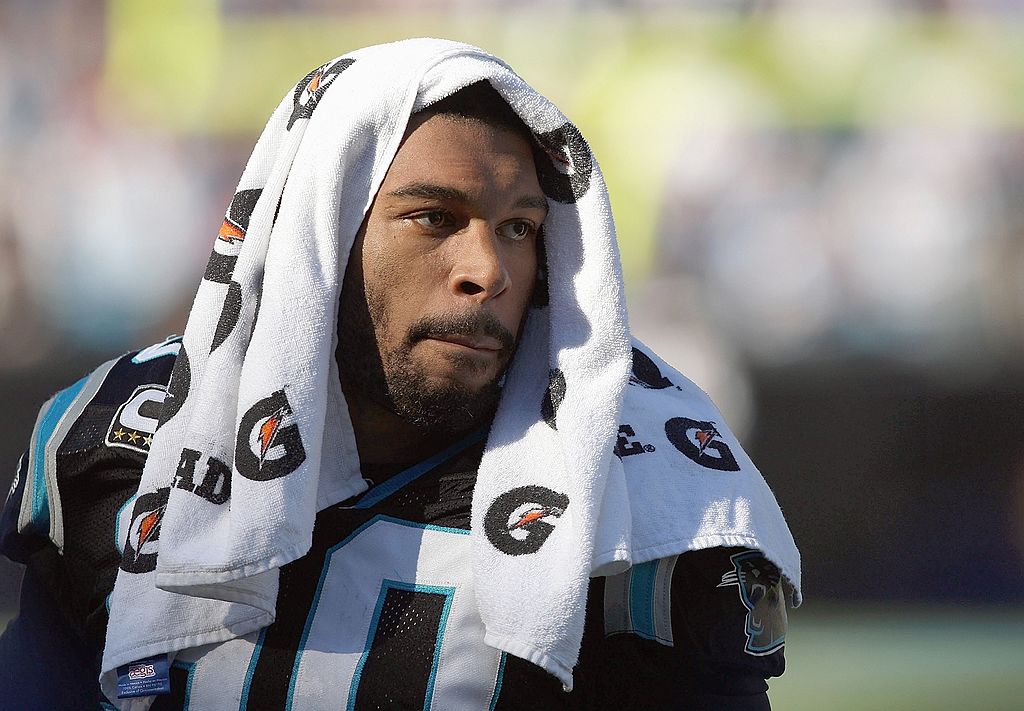 In 2007, Dwayne Jarrett's future looked bright. He'd been the Carolina Panther's second-round draft pick. After years of hard work, he was on the cusp of a promising NFL career. Sadly, two bad decisions resulted in his career-ending before it really had a chance to take off.
The first bad choice Jarrett made was in 2008. After running a red light in Mint Hill, North Carolina, Jarrett was pulled over. A sobriety test revealed he was under the influence. Jarrett was fined and issued a suspended sentence. Everyone hoped this was a one-time offense and that Jarrett had learned his lesson.
According to Pro Football Talk, in 2010, Jarrett once again slid behind the wheel after he'd been drinking. He was pulled over and arrested. Shortly after the arrest, the Panthers announced that they were letting Jarrett go. Except for a short stint with the Saskatchewan Roughriders the arrest marked the end of Jarrett's pro-football career.
Why the hard-line stance on DUIs?
RELATED: Chad Johnson's Childish Behavior Caused Him to Spend 30 Days in Jail
Considering how much trouble some NFL stars get into while playing football, it seems odd that the Panthers opted to cut Jarrett following his second DUI arrest.
In Jarrett's case, it's likely that the arrest was simply the last straw. Jarrett failed to live up to the promise he'd shown in high school and college. It's difficult to say if he simply failed to mesh with the team or if he wasn't able to perform up to the NFL's standard.
Based on the statement his general manager made to ESPN explaining the decision, it sounds like even without the DUI, Jarrett's time with the Panthers was rapidly coming to an end.
"I talked to Dwayne and told him the situation here is just not working out for either side," Marty Hurney, the Panther's general manager, said. "We had a chance to pick up off waivers a receiver we considered claiming when he became available four weeks ago. We wish Dwayne the best."
Another issue at the time of Jarrett's second arrest was that the NFL was facing a DUI crisis. It had become increasingly obvious that the organization had a serious issue when it came to players and drunk driving.
The sheer number of NFL players who were getting arrested on DUI charges at the time indicated that it was time for the organization to start cracking down. They needed to make it clear to the players that they needed to wise up and start making use of personal drivers and designated drivers after they'd been drinking.
By 2013, the NFL created a policy that resulted in any player who was arrested for a DUI that didn't involve an injury to face a two-game suspension. Players who injured another person while driving under the influence face a one-year suspension.