Dwight Howard Continues To Prove That He Has Set His Ego Aside To Win a Championship With the Lakers
At one point in his career, Dwight Howard was one of the most dominant players in the entire NBA. However, after some immaturity hurt his reputation, and after his play began declining on the court in recent years, Howard has since become a star again for the LA Lakers this season. In fact, Howard just showed through a post on Instagram that he is all-in to win a championship with LA.
Dwight Howard has become a star again for the Lakers
After going to the Orlando Magic with the No. 1 overall pick in the 2004 NBA draft, Howard became a superstar for the Magic. Howard led the NBA in rebounds per game in four different seasons while in Orlando, and he led it in blocks per game twice. Statistically, Howard's best year came in 2010-11 when he averaged 22.9 points per game and pulled down 14.1 rebounds.
He ultimately earned six All-Star selections while playing in Orlando and won three Defensive Player of the Year awards. 
Additionally, during the 2008-09 season, Howard led the Magic to the NBA Finals, beating LeBron James and the Cleveland Cavaliers in the Eastern Conference Finals to get there. Howard averaged 20.3 points per game and 15.3 rebounds during that playoff run.
Prior to the 2012-13 season, the Magic traded Howard to the Lakers. However, after earning an All-Star selection with them that season, and earning another one with the Houston Rockets the next season, Howard has since not earned another one in the past six seasons.
Howard ultimately played for the Rockets for three seasons, but he has played for four different teams in the last four seasons. He also only played in nine games in 2018-19 with the Washington Wizards after back surgery.
This year for the Lakers, though, Howard has become an important role player on a team contending for a championship. He averaged 7.5 points per game and 7.3 rebounds in 18.9 minutes per game during the regular season. In the playoffs so far, Howard has averaged 8.4 points per game and 6.8 rebounds.
Howard continues to prove that he is all-in to win a championship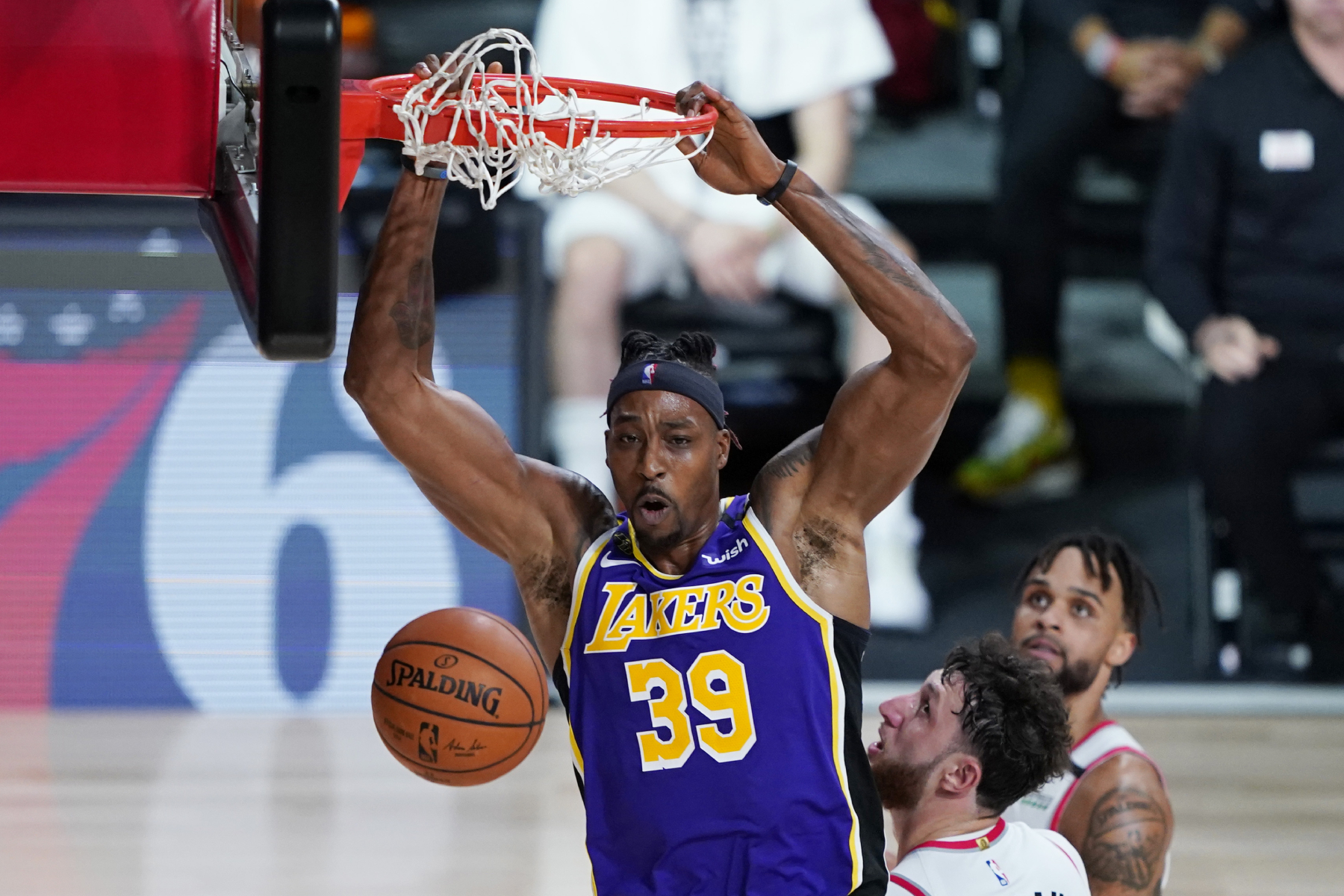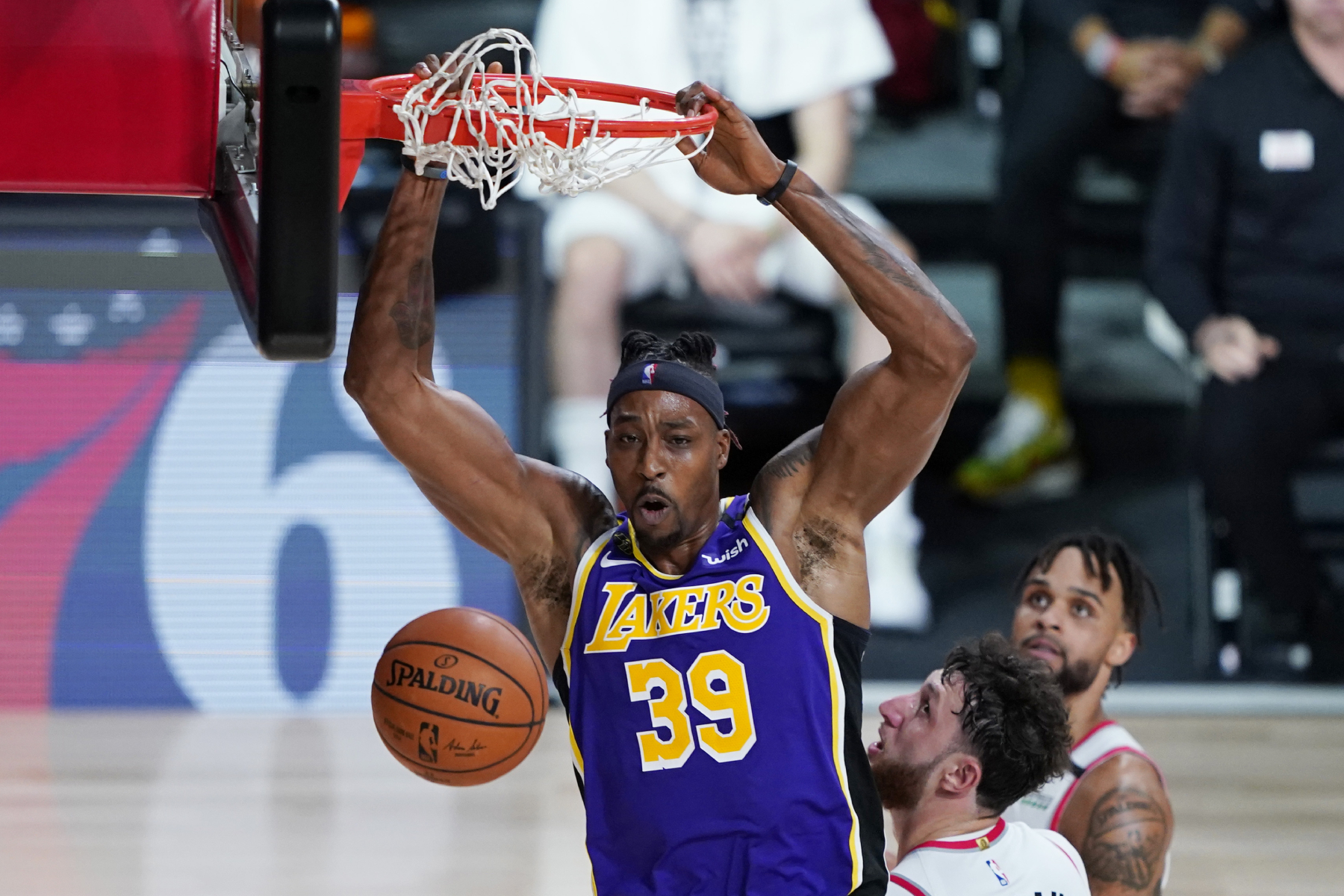 Howard has, of course, proven all season that he will do whatever it takes to help the Lakers win a championship this year.
"I just said, 'You know what, I don't care about anything, I don't care about how many points I score, how many rebounds I get, who gets the praise, how many minutes I play, if my name is going to be in the newspaper," Howard said in May, according to Sports Illustrated.
However, recently, Howard posted on Instagram on the eve of the Lakers playing the Rockets in the Western Conference Semifinals, and he continued to show how much he has grown as a person over the years.
In his caption he wrote, "Time to Eat. Locked in." It was what he said in a comment on his post, though, that proved he is all-in to win a ring, and that he has set his ego aside. In reply to someone saying that he better average 15 points against the Rockets, Howard commented, "you don't have to score to dominate." 
That is a much different mentality than the one he had early in his career.
This is a great sign for the LA Lakers
Howard's recent Instagram post continues to prove that he is a much different man than the one that NBA fans followed earlier in his career.
After requesting a trade from the Magic, and after there being rumors that he wanted former Magic head coach Stan Van Gundy fired while he was there, Howard went to the Lakers and just didn't mesh with Kobe Bryant.
"I know that I approached that season wanting to be the best version of myself and also the man," Howard said, according to Sports Illustrated. "You know, I'm young, I just felt like that at the time. It was really hard for me and Kobe to really communicate. I think we were just at two different mental stages."
The Howard that wanted to be the man, and who let his ego get in the way of contending for a championship, is now gone, though. He even made sure that everyone knew that before the season began.
"I don't have an ego — it's dead," Howard told The Athletic in July 2019. "It had to die for me to be who I am. Sometimes when you want to become who you want to be, you have to die within yourself. Once you learn that you have to give up yourself for the team, that's when things flourish."
Howard has certainly said the right things since coming back to the Lakers, including what he said on Instagram recently. If he continues to be selfless, then the Lakers will be hard to beat for the remainder of the playoffs.
Stats courtesy of Basketball Reference