Dwight Howard Now Owns a Lakers- and "The Avengers''-Inspired Car
For many professional athletes, they're not content to just drive around in "ordinary" luxury cars. They want to own luxury rides that are customized to their specifications and what they like. Case in point, Dwight Howard. This offseason, the eight-time NBA All-Star signed a $2.5 million contract to return to the Lakers, giving him career earnings of more than $230 million — not counting endorsement deals. With that kind of money, he can own pretty much any car he wants. And the car he wanted is apparently inspired by his new team and the most popular film franchise of the past decade. But you might be surprised by his favorite character in those films.
First stint with the Lakers and the aftermath
Dwight Howard played for the Lakers in the 2012-13 season, but his time in Los Angeles was not without controversy. He clashed with teammate Kobe Bryant, and he was unhappy with the Lakers' first-round exit in the playoffs for what was supposed to be a championship-caliber team. As a result, he left the Lakers in free agency that offseason to sign with their conference rival Rockets — accepting significantly less money than the Lakers offered him.

Howard has bounced around to several teams since his season with the Lakers, and the team has not returned to the playoffs since his departure. But now that the two sides are a few years removed from that first experience, it's time for a Staples Center reunion.

Dwight Howard's Lakers return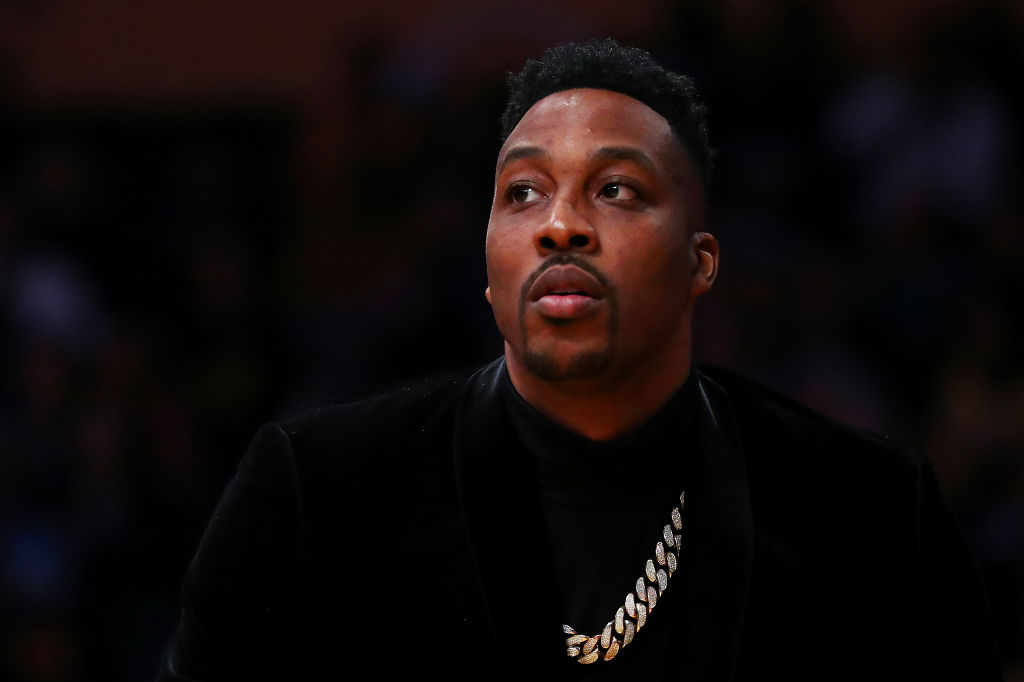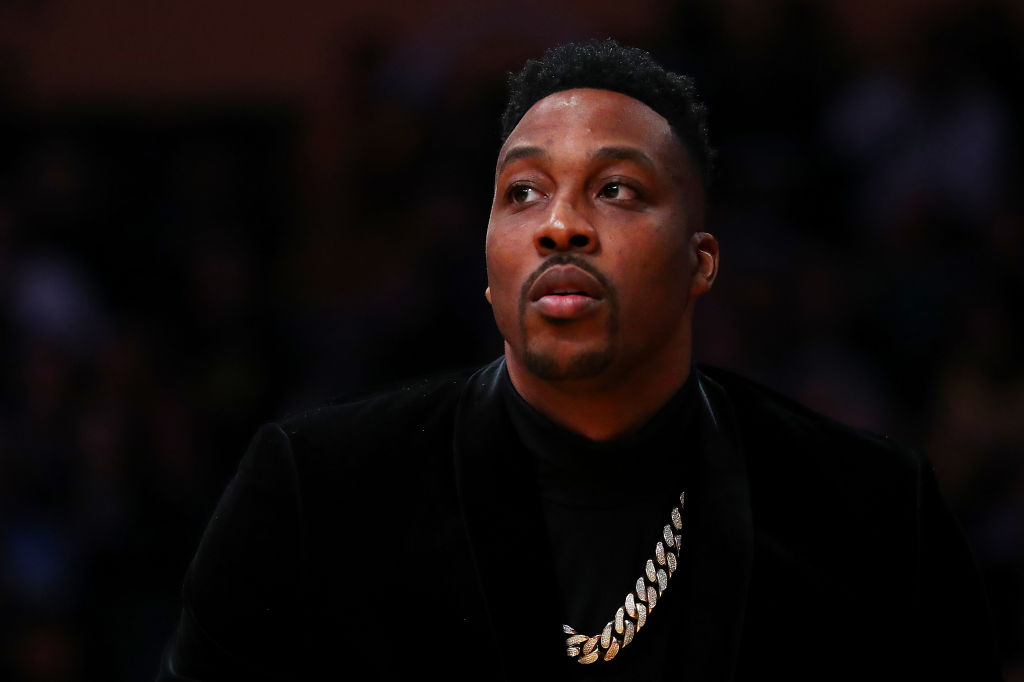 Earlier this summer, the Wizards traded Howard to the Grizzlies in exchange for C.J. Miles. It was reported in the wake of the trade that the Grizzlies didn't plan on keeping Howard, which ended up being the case as the two sides agreed to a buyout less than two months after the trade. Days after the buyout, Howard signed his contract with the Lakers.

It's a different Lakers team than the first time he was there. Bryant retired several years ago, and the Lakers added some stars, most notably LeBron James and Anthony Davis. It appears to be a good landing spot for the 33-year-old Howard as he continues to search for his first NBA championship — if he can stick with the team.

Howard's unique Lakers contract clause
While most NBA contracts are fully guaranteed, Howard's is not. Due to the bitter experience he had in his first stint with the team, the Lakers made the contract non-guaranteed, and they gave themselves a way to get out of the contract without having to pay Howard the full amount. Per a clause in the deal, if the Lakers decide to cut Howard at any time before January 7 — the league's deadline when contracts become guaranteed — the rest of the veteran's contract will be voided.

Howard's new car
Howard's new ride is a purple Rolls-Royce, which pays homage to the purple-and-gold Lakers, but it's also intended to salute his favorite Avengers character, Thanos.

That's right, Howard is a fan of Thanos, which indicates he may not have fully understood the Avengers films. In an appearance on In Depth with Graham Bensinger, Howard explained that he likes Thanos because "he was able to understand that for him to complete his mission, he had to get rid of his emotions." Howard continued the explanation, saying, "that's the hardest thing that we all face."

While that's a good pep talk, Howard seems to be forgetting the fact that — SPOILER ALERT — Thanos eliminated half of all life, thinking it would bring balance to the universe. That's likely not a character Howard wants to be associated with.

In any case, Dwight Howard has a stable franchise with championship aspirations to play with this season, and he has a sweet new ride — even if his reasons for having it are a bit skewed.