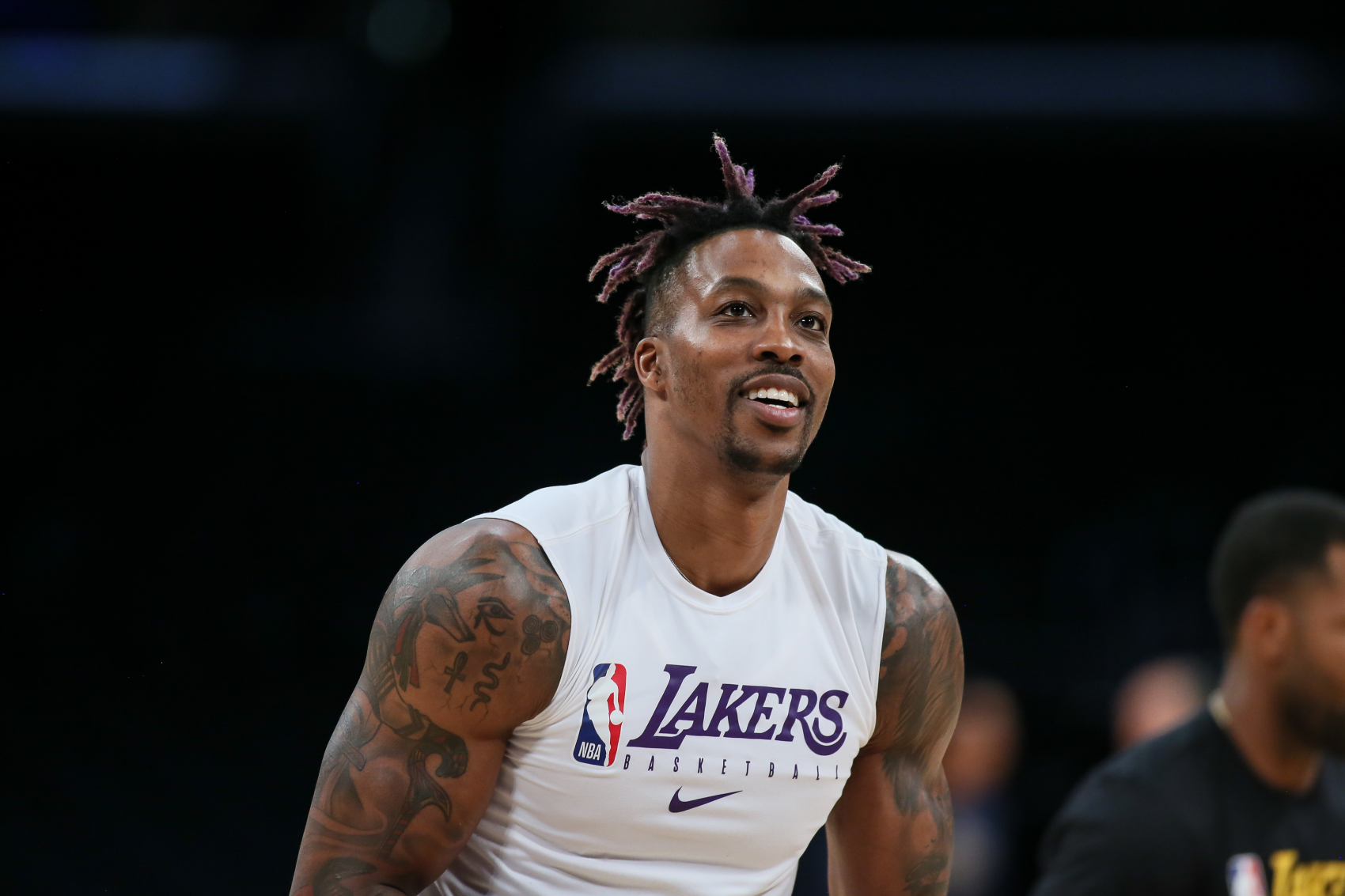 Dwight Howard Lets Everyone Know What Happened Between Him and the Lakers
Dwight Howard is not returning to the LA Lakers after winning a ring with them last season. So, what went wrong between the two of them?
At one point, it seemed pretty clear that former All-Star big man Dwight Howard was returning to the LA Lakers. However, one deleted tweet later, and Howard ended up going to the Philadephia 76ers. So, what went wrong between Howard and the Lakers? They are just coming off a championship-winning season together, so wouldn't Howard want to stay? He recently revealed what happened.
Dwight Howard won a championship with the LA Lakers
For years, Dwight Howard was one of the most dominant big men in the NBA. From 2007-08 through 2012-13, Howard led the NBA in rebounds per game in five of those six seasons and in blocks per game twice. He ultimately averaged 20 points per game, 13.7 rebounds, 1.1 steals, and 2.5 blocks in those years.
The last season during that span, though, he was with the LA Lakers, and he and LA ultimately had an extremely disappointing season that year. Howard went from averaging 20.6 points per game and 14.5 rebounds the year before to averaging 17.1 points per game and 12.4 rebounds in 2012-13. While there were some high expectations for the Lakers that year as they had Howard, Kobe Bryant, Pau Gasol, and Steve Nash, LA only went 45-37 and got swept in the First Round of the playoffs.
Howard only played in LA for one year. He then spent time with the Houston Rockets, Atlanta Hawks, Charlotte Hornets, and Washington Wizards before returning to LA in 2019-20. Howard was no longer a dominant big man in 2019-20, but he was an important role player for the Lakers. He averaged 7.5 points per game, 7.3 rebounds, and 1.1 blocks in 18.9 minutes. He also shot a career-high 72.9% from the field.
Howard's play ultimately became very important to the Lakers winning a championship that season, as they ran through the Western Conference before defeating the Miami Heat in six games in the NBA Finals.
He thought he was returning to the LA Lakers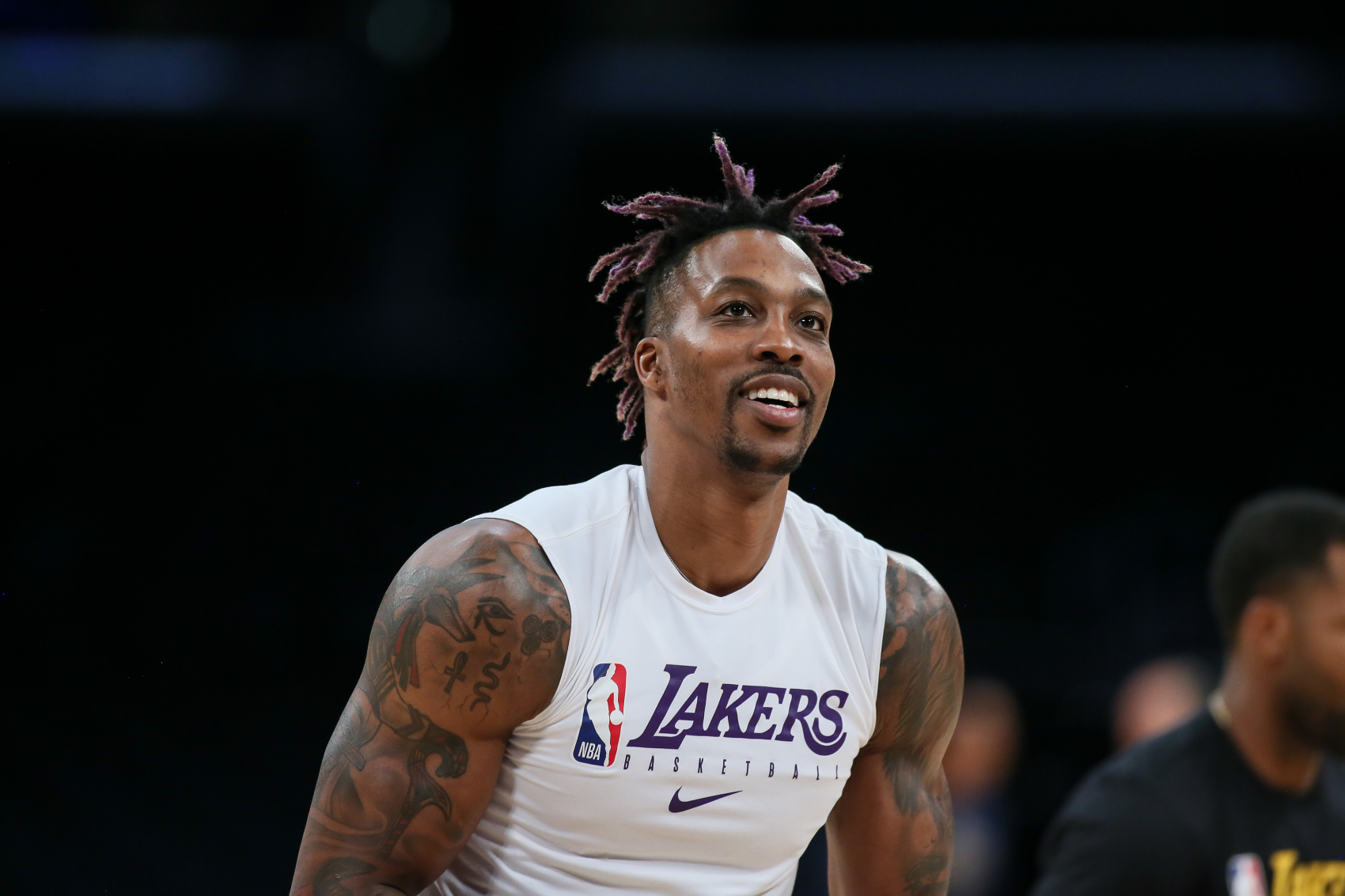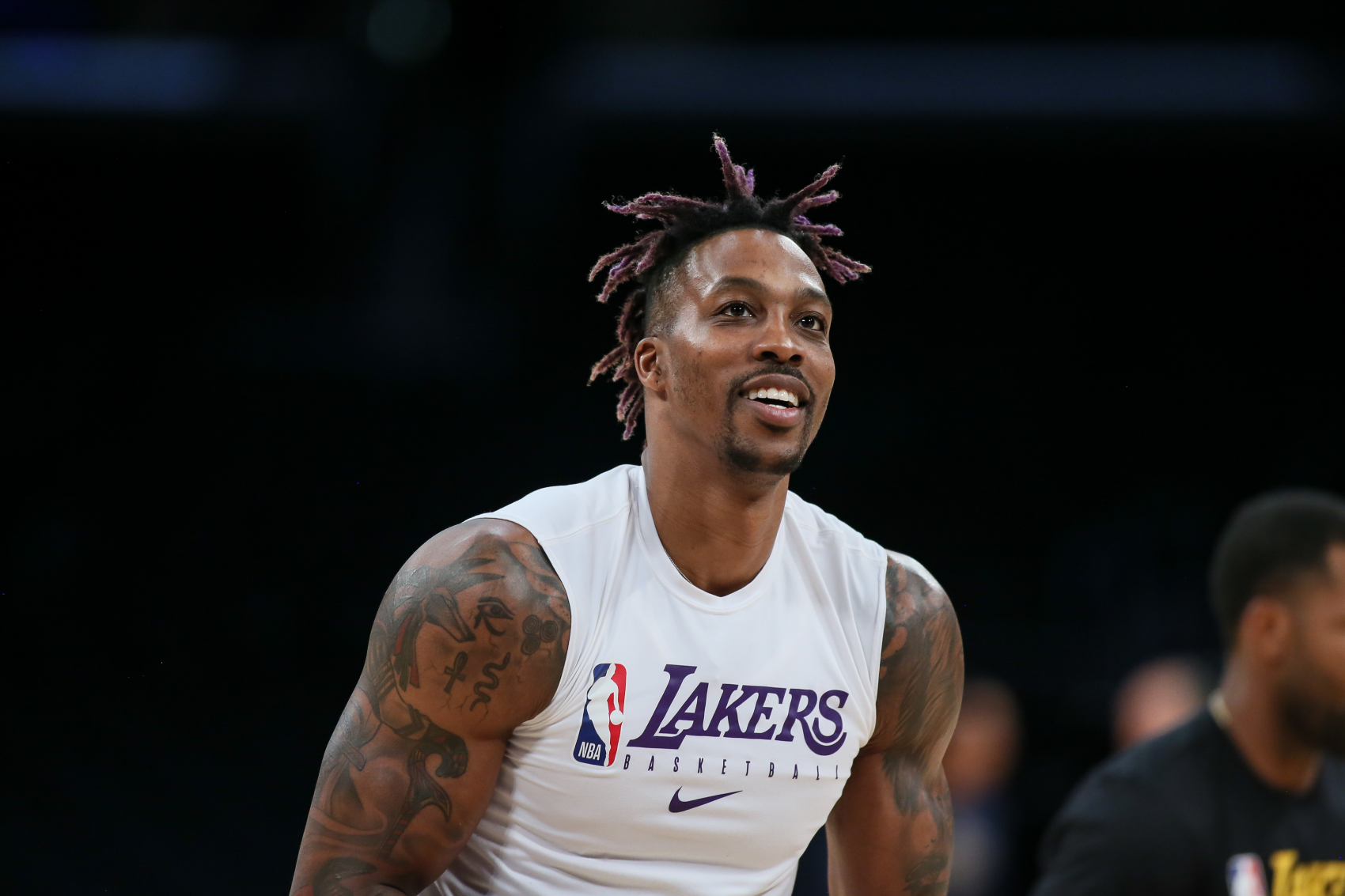 It appeared that after winning his first NBA title, that Howard was going to return to the Lakers, as he was a free agent this offseason.
According to Chris Haynes of Yahoo Sports, though, Howard reportedly had the impression that he had a one-year, $3 million deal with the Lakers. This led to him tweeting, "I'm staying right where I belong. Laker nation I love y'all. Purple and gold never gets old," per Yahoo Sports.
However, Haynes reports that the Lakers reportedly never gave a formal offer to Howard, and instead, they had a "deal concept." He was then forced to delete the tweet.
Then, while waiting to hear back from the Lakers to see if he had an official offer to accept, Howard accepted a deal with the Philadelphia 76ers. He will now play with Joel Embiid and Ben Simmons this season.
Dwight Howard reveals what went wrong between him and LA
Howard recently spoke to the media, and he said that his deleted tweet was, in fact, due to a misunderstanding, according to ESPN.
"At one point, I did," Howard said about whether he had thought that he had an offer from LA when free agency first opened. "That's when you saw the infamous tweet, because I really thought I was going back. But it was no offer."
Despite this miscommunication, there appears to be no bad blood between Howard and the Lakers.
"And I understand it's a business," he said, according to ESPN. "The Lakers did what they felt was in their best interest, and I'm just very thankful for them giving me an opportunity to come back to LA, and to just have an opportunity to win a championship."
He continued: "It's very difficult, but everything happens for a reason. I'm super excited about my purpose on this team, and moving forward."
It appears that Dwight Howard did want to stay in LA, but miscommunication ultimately led to him going to the Philadelphia 76ers. It will now be interesting to see how he impacts the 76ers this upcoming season.
Stats courtesy of Basketball Reference