Dwight Howard's Trade Deadline: What a Disaster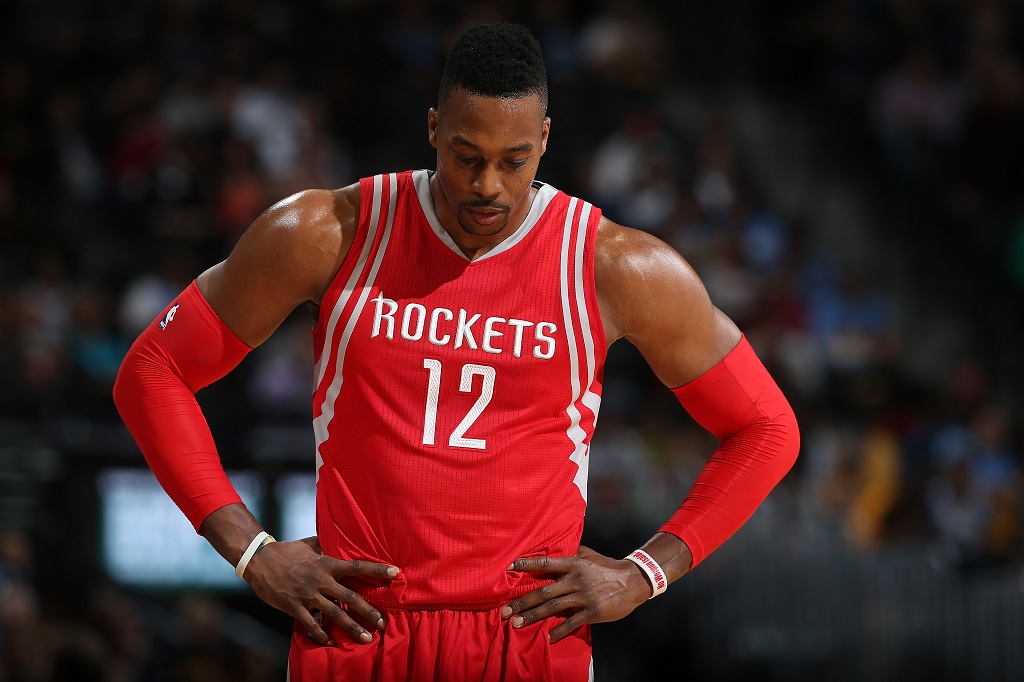 Dwight Howard, one-time best center in the NBA and a man who perpetually looks like a small child who just found out his candy was taken away, has been linked to what feels like every single team that could use a center in the lead-up to the league's trade deadline. More than any other player, Howard epitomizes the stuff of the NBA trade mad lib, where fans can plug him into the various Trade Machines and tinker away to their heart's content. In fact, with some cursory googling, you can find stories linking Howard to nearly every NBA team, plausible or not (we have our own take on where he could land).
The logic is seductive: Howard is a good player who provides an instantaneous upgrade for nearly any team that could land him. His current team is in the process of self-immolating, or to be kind, underachieving mightily. Plus, it's run by a general manager who has never refrained from making a trade at the deadline. If the Rockets aren't going to move James Harden, Howard is the obvious domino to fall.  Fair enough. We like to play armchair GM over the All-Star Break just as much as the next guy.
What's crazy to note about Howard, though, is just how disastrous his NBA career has been since leaving Orlando in a huff in 2011 (in his heart, at least; we know he played out one more year for the Magic, and you can't forget the awkward Stan Van Gundy hug if you tried). Sure, it's not fair to hold him to the standard he established prior to his back surgery, but there's a reason why other star players haven't been shopped around nearly as much as he has, whether in fan imagination or in reality.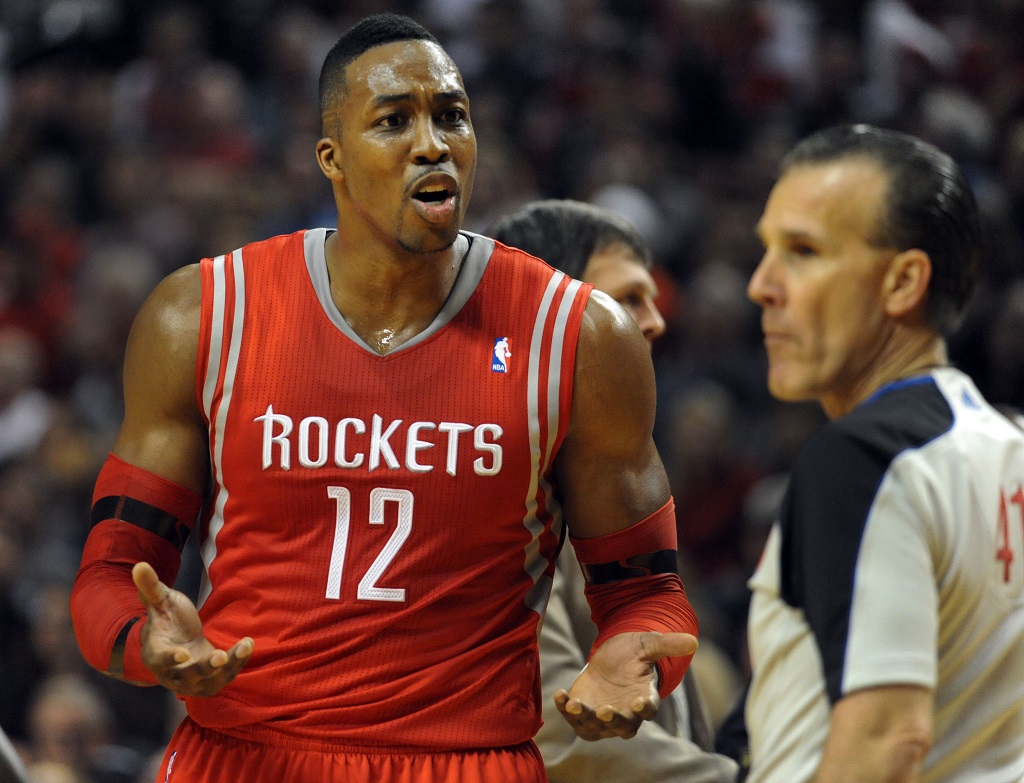 In fact, there's some clarity to the idea that the Rockets are imploding because they rely heavily on two players who don't seem to show much interest in leadership (or defense, in Harden's case), but that's as reductive as it is correct. Howard's trade deadlines have been a hot mess because he, as a basketball player, is a hot mess, and his considerable skills equivocate less and less with his considerable locker room baggage as his career goes on.
Some of this has to do with competition: Howard now has to share elbow-room with Marc Gasol, DeMarcus Cousins, Andre Drummond, and others when it comes to being the best in the world at his job. As countless NBA superstars have learned, having a black cloud over your head is a much smaller problem when you're head and shoulders above everyone else. When you're merely "very good" and not "earthshakingly great," that cloud becomes a bigger concern. You could say that the Dwightmare, a term which started last year with the Magic, has never really ended for the embattled center.
As such, the madlib isn't going anywhere over the next few hours, barring an actual trade. Envision it now: "Dwight Howard has been linked in trade talks to the                 (team name), but sources report that                              (team's general manager) believes that Daryl Morey's asking price is too high. Howard would bring a much-needed defensive presence to the                    (team name) and his still-considerable skills would help bolster a front court currently featuring                (player name) and               (other player name) as they look to make a deep playoff run."
Keep that in mind when your Twitter feed is bombarded with Dwight stories and trade ideas.