Dwyane Wade's Exit From TNT Has Pleased Most NBA Fans
Dwyane Wade wowed fans with his achievements during his 16-year NBA career. But his incredible basketball abilities do not make him great at talking about the sport.
For the past three years, Wade served as a member of TNT's NBA coverage. Recently, he announced that he was leaving the network, and many viewers met the news with relief. Commentating may not be Wade's strongest skill, but the future Hall of Famer still experiences plenty of success in his post-playing career. 
Dwyane Wade's TNT stint was not well-received
After amassing three championships, 13 All-Star Game appearances, and a litany of other accolades, Wade called it quits at the end of the 2018-19 season. While he competed that final year, the guard received the praise a player of his caliber deserved. He frequently received standing ovations in opposing arenas in honor of his legacy.
During the offseason, Wade joined TNT as an analyst. He mainly worked alongside Candace Parker, Shaquille O'Neal, and Adam Lefkoe on the network's Tuesday night broadcasts. 
Judging from most of the comments from this Yahoo Sports article, Wade's presence won't be missed going forward. Of course, comment sections tend to cultivate a level of hostility only seen among wild animals. But anyone who's been on social media during Wade's TNT shows knows that being unimpressed with his commentary is the consensus. Three top comments read as follows:
"No loss. He was the most uninteresting of the most recent bunch. It's a great show when the big guys are on, the best."
"As soon as Wade started talking I started channel surfing. If I came back too soon and Wade was still talking. I never went back. I can't wait till he's gone."
"Anyone they add will be an upgrade."
Harsh, but fair.
Dwyane Wade left TNT to focus on other lucrative ventures
According to the New York Post, Wade's decision to leave was his own. TNT made him an offer to stay, but the former guard wants to focus on his other business interests.
Wade's biggest venture is his ownership stake in the Utah Jazz. Thanks partly to his friendship with the team's majority shareholder Ryan Smith, Wade is empowered to get involved in the Jazz's decision-making process. However, the idea that his relationship with Donovan Mitchell may keep the All-Star in Salt Lake City didn't exactly work out.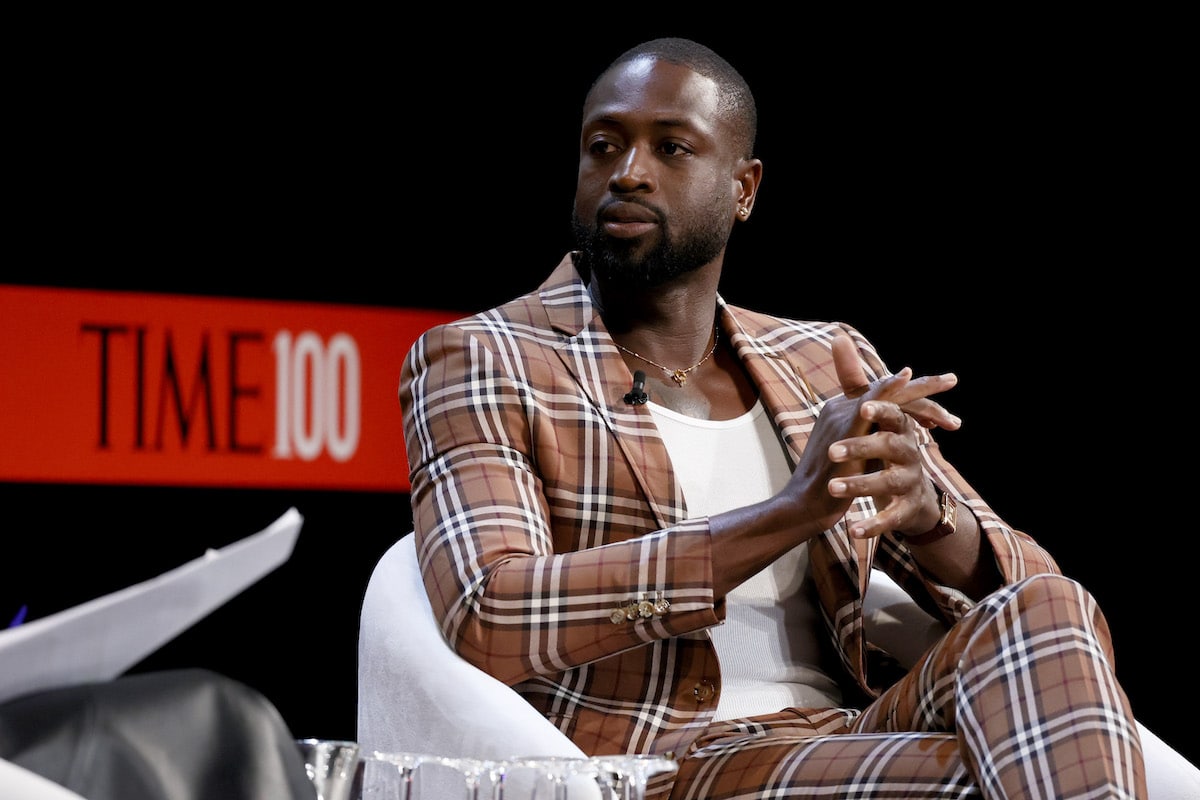 Wade is also making inroads in streaming content as an executive producer of The Redeem Team, a documentary about the 2008 U.S. Men's National Basketball Team. It will premiere on Netflix on October 7. 
Wade's love of wine compelled him to found Wade Cellars, selling wines "inspired by California's rich winemaking tradition with a healthy dose of DWade style." Even though he hasn't played in a few years, his lifetime contract with shoe company Li-Ning keeps him an active investor in the sneaker market. 
Commentating is a harder job than some players realize
Proponents of "new media" often air grievances about their coverage because critics haven't played enough basketball to have a legitimate opinion. But the struggles of Wade and other accomplished players prove that an excellent playing career doesn't automatically lead to stardom as a broadcaster.
It's the same divide often seen in the coaching ranks, where many of the best leaders were role players at best. The ability to play basketball at a high level and the ability to discuss what is happening on the court distinctly and comprehensively are not as connected as some would like. 
Networks will always chase the headline-grabbing names. But none of that matters if the takes from Tracy McGrady, Magic Johnson, or Shaq are uninteresting or just plain wrong. The best-turned-commentators tend to be former role players like JJ Redick or don't take themselves too seriously like Richard Jefferson. 
But there is only one Charles Barkley. Sure, some of his comments don't always make sense, and some of the ways he flaunts his ignorance about some teams isn't a great endorsement for the sport. However, no other talking head has the charisma and the willingness to criticize big stars like Barkley does. 
RELATED: Charles Barkley Admits His Media Work Is All About Provoking a Reaction