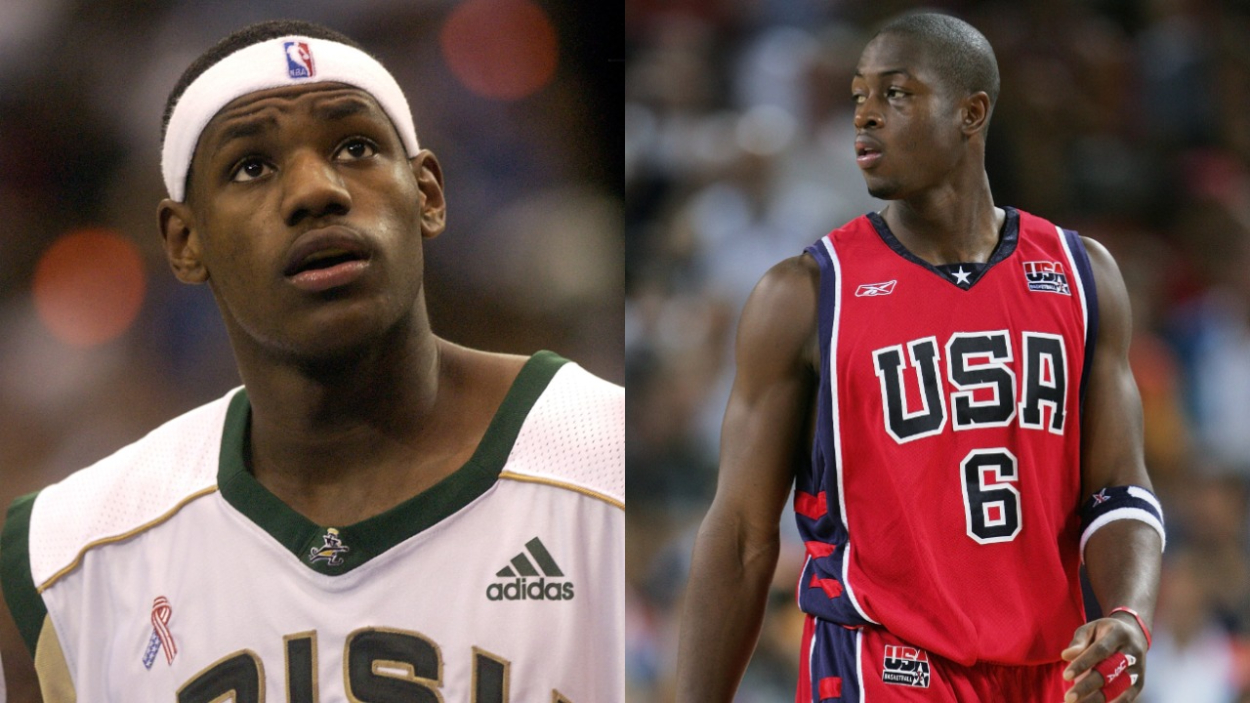 Dwyane Wade Says He Initially Thought Teenage LeBron James Was Too 'Cocky,' but He Admits to Quickly Learning Why
NBA legends Dwyane Wade and LeBron James are best friends, but Wade recently said he initially thought James was too 'cocky' when he first saw him as a teenager.
LeBron James has had some pretty remarkable teammates over the years, but the one he will always be linked to the most is Dwyane Wade.
James and Wade are best friends. They were in the same draft class together, and they essentially ushered in player empowerment by forming a Big Three with themselves and Chris Bosh on the Miami Heat.
However, Wade wasn't necessarily the biggest fan of LeBron when he first saw him as a teenager. In fact, Flash recently said he thought he was too "cocky," but he quickly learned why he had all that confidence.
LeBron James and Dwyane Wade's connection goes way back
You likely know LeBron James and Dwyane Wade's NBA relationship all too well.
They joined forces on the Heat in 2010 and led Miami to four consecutive NBA Finals and two championships. They also had another short stint together on the Cleveland Cavaliers in 2017-18. Oh, and sometime between that, Wade and James appeared on a banana boat together with Wade's wife, Gabriele Union-Wade, and fellow NBA legend Chris Paul.
But their connection goes back much further than 2010.
James and Wade were both lottery selections in the 2003 NBA Draft. The former went to the Cleveland Cavaliers with the No. 1 pick, while Wade went to the Heat with the fifth pick.
They, however, first met at a pre-draft event leading up to the big night. An awkward interaction between the two in which James cut Wade in line somehow led to them instantly forming a close friendship.
Before that, though, Wade thought The King was too "cocky."
Dwyane Wade admitted he thought LeBron was 'cocky'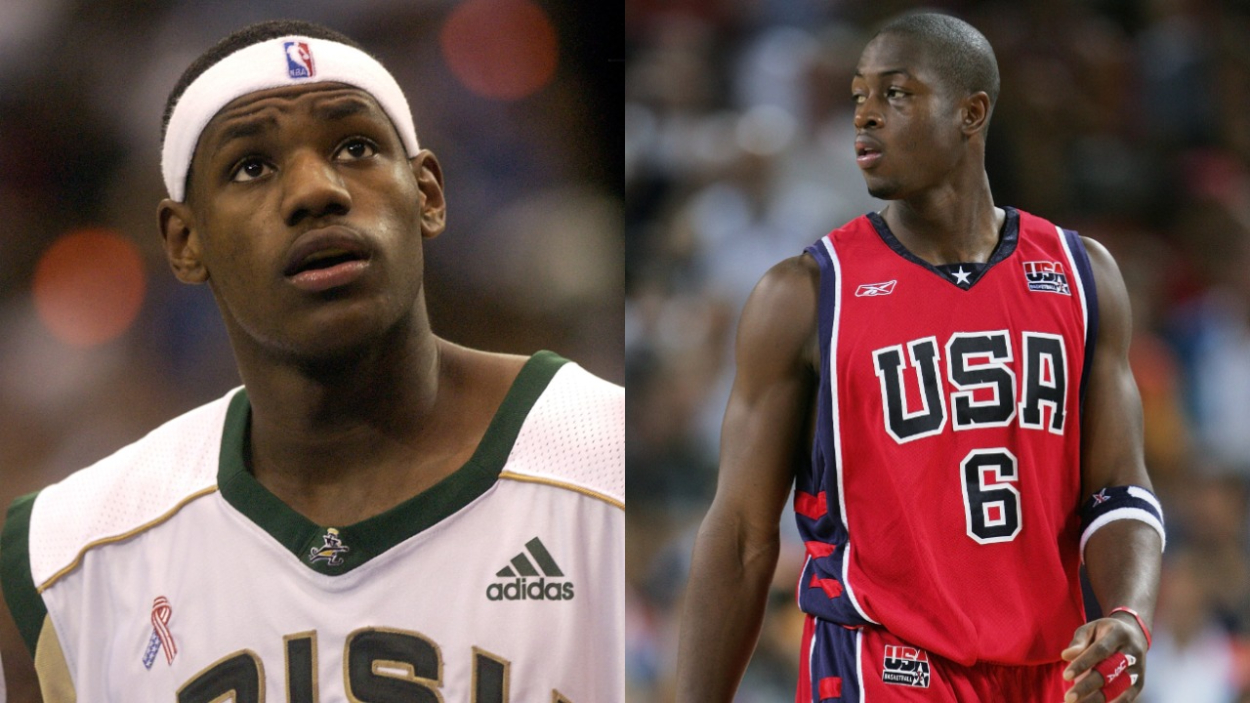 Dwyane Wade recently appeared in a video the NBA put together about LeBron James to celebrate its 75th anniversary.
And in his segment, he said the first time he ever saw James was when the future Cavs legend was doing a TV interview as a high schooler. At the time, LeBron was just a kid and had a "squeaky voice," as Wade described it.
But the Heat great, who was playing college basketball for Marquette at the time, was caught off guard when he heard that James potentially considered leaving high school before his senior season to enter the NBA. (A teenage James shut down that report.)
"I remember thinking, 'This cocky little. What? He think he can leave high school after his junior year and go play in the NBA?'" Wade recalled.
Wade said he later watched LeBron's high school game that aired on ESPN during his senior season. And he quickly learned why James was so confident in his abilities.
"And then he had the game on ESPN with Dick Vitale," Wade said. "… And I tuned in like everybody else to just see, see what this guy was all about. Three minutes in watching him play, I was like, 'Oh, OK. This dude good. He good. Like he's on another level.' He was a star. To have that moment. To be able to perform like that when this moment was so big, and he made it look so easy, you knew he was a star."
A star he was, and James eventually proved he was the real deal at the highest level.
LeBron James was a cocky high schooler for a reason
LeBron James may have been cocky, but he backed it up. The King led his high school to three state championships and a national championship while also feeling the pressure of the basketball world after appearing on the cover of Sports Illustrated in his junior year.
He then lived up to the hype by winning the NBA's 2003-04 Rookie of the Year Award fresh out of high school with 20.9 points, 5.9 assists, and 5.5 rebounds per game. James then became an All-Star in his second season and has been one every year since.
LeBron James may have seemed like he was a little full of himself to Dwyane Wade. But he backed all the talk up and has since become the four-time MVP and four-time champion we all love to watch.
Stats courtesy of Basketball Reference