Dwyane Wade Reveals That His Favorite Basketball Moment Wasn't With the Heat
One of the best shooting guards of all time, Dwyane Wade had a magnificent NBA career. But for all of his accomplishments, his favorite basketball memories did not happen in the pros. They took place before Wade became a household name — when he led his alma mater to their best season in decades.
Dwyane Wade was not expected to be a star
When you look into the origin stories of most great athletes, you often find a tough background that must be overcome to achieve greatness. Wade's early years certainly fit this description. Like many kids who grew up on the south side of Chicago, danger and hardships were constant.
Wade's parents split when he was an infant; his mother dealt with drug problems, and gangs were active. Sports were his escape. Wade wasn't highly recruited out of high school, but he did enough to earn a scholarship to Marquette University. After being sidelined during his freshman year due to eligibility concerns, he quickly surpassed any expectations. 
In his sophomore year, Wade averaged a team-high 18 points, seven rebounds, three assists, and two steals per game. Marquette finished the year with their best record, 26-7, since 1994. The following season made it clear that Wade was a star in the making. Marquette went 27-6, with Wade scoring 21 points a game.
More significantly, he carried the team to its first Final Four appearance since 1977. The highlight of their March Madness run was against Kentucky. Wade put up a stat line for the ages in an 83-69 win: 29 points, 11 rebounds, and 11 assists, only the fourth triple-double in tournament history.
Kansas destroyed Marquette in the next game. But Wade had already done enough to establish himself as a top NBA prospect. He left school to enter the 2003 NBA Draft.
Is Wade the best Miami Heat player ever?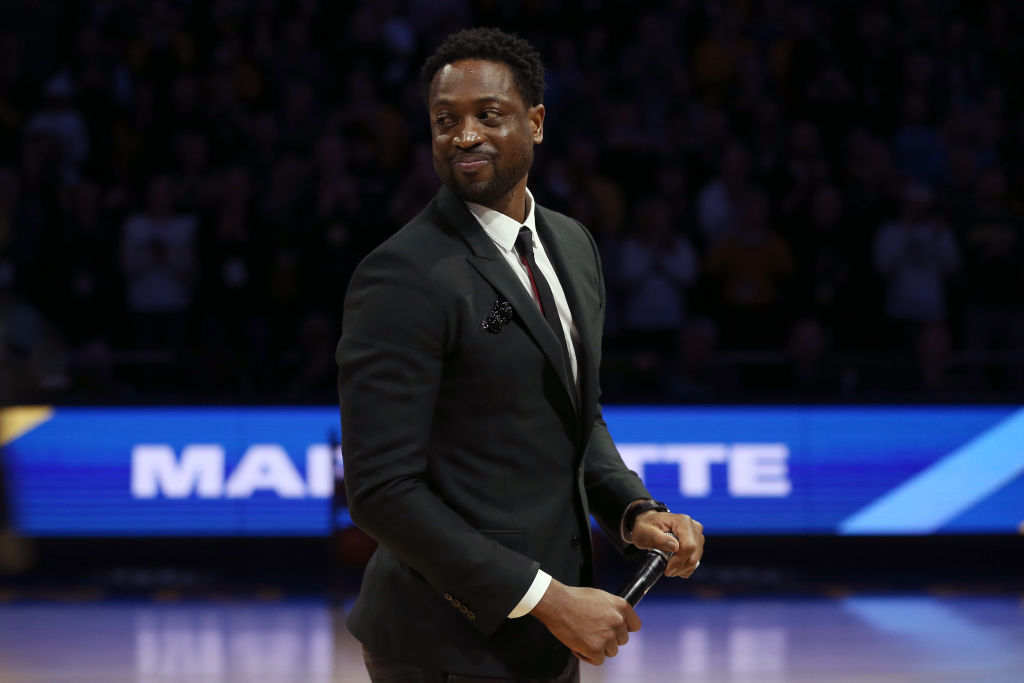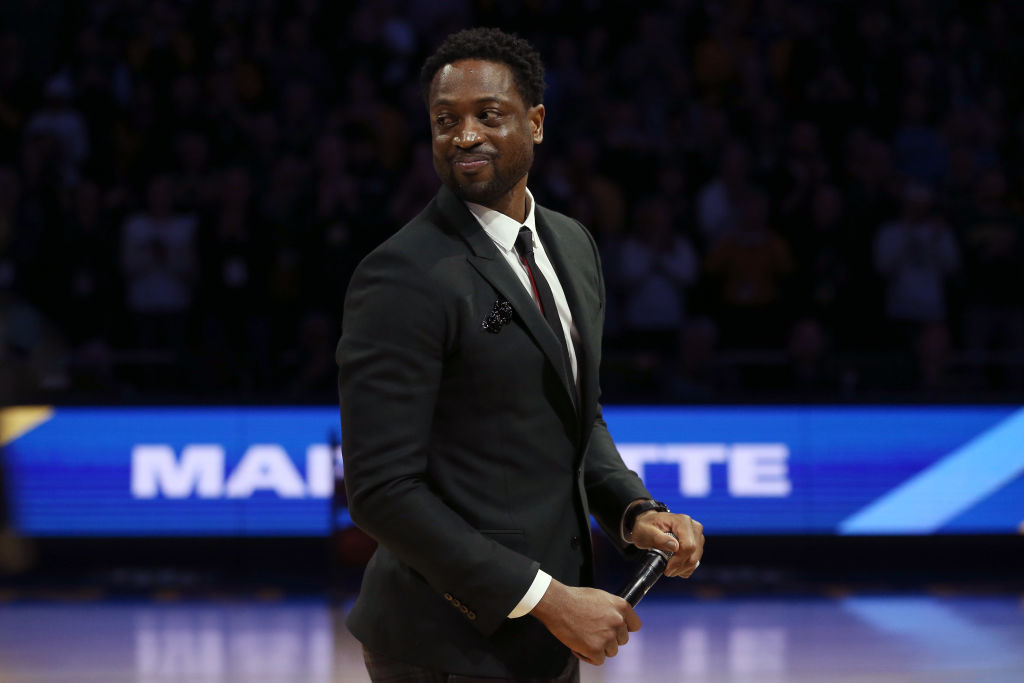 Wade had an NBA career that most players envy. The accolades are gaudy. He won three titles and earned Finals MVP once. He is a 13-time All-Star, an eight-time All-NBA player, and an Olympic gold medalist.
But the visceral nature of his play made him such a fan favorite. Wade drove to the rim with no fear or regard for his own safety. He deservedly earned a reputation for being one of the most clutch players in the NBA after scoring 35 points a game on the 2006 finals. Wade is also one of the best shot-blocking guards of all time. 
His friendship with LeBron James was instrumental in creating the modern NBA landscape. Their bond made the Big Three possible in Miami, a template still copied by teams looking to win a title. James is a better player, but Wade is synonymous with the franchise in a way James isn't. Wade's stints with the Bulls and Cavaliers have basically been forgotten. He is a Miami Heat legend through and through. 
What stage of Wade's career did he enjoy the most?
This past weekend, the Heat honored Wade as they retired his jersey. His time with the franchise is what will live on. But in Wade's mind, his time in college was the most enjoyable part of his career. He explained why in an interview on ESPN's First Take:
"When I went to college, I grew as a man. I became a father at a very young age, but that was joy. It was before money, it was before the business side of basketball stepped up. It was just the joy of the game, playing on one of the highest levels, so taking Marquette to the Final Four was one of my favorite memories, and still is to this day. I smile every time I see a highlight from college."
You can understand his reasoning. The NBA is great and gave Wade opportunities he never would've had otherwise. But the business, media scrutiny, and general malaise that comes with making basketball your job will inevitably take away from the fun. The downside of fame isn't as obvious at that stage.
In college, there were no contracts to worry about, no anxiety about what the future would look like if Marquette came up short in the tournament. Wade got to just be great at basketball. He's had an awesome life since then, and his handling of his daughter's gender fluidity shows he's still growing as a person, but he'll never have it so simple ever again.
Follow more updates from Sportscasting on our Facebook page.