Dwyane Wade's Extremely Valuable Endorsement Has Had a Massive Impact on the NBA Finals
Dwyane Wade is one of the best and most influential players in the history of the Miami Heat. All of his success in Miami has led to his opinion holding a lot of weight within that organization. Now, the Heat, who are led by Jimmy Butler, are back in the the NBA Finals, and Wade's influence actually has a lot to do with it. He not only helped recruit Butler to Miami, but he also gave him his extremely valuable endorsement.
Jimmy Butler has been a superstar
The Chicago Bulls drafted Jimmy Butler with the 30th overall pick in the 2011 NBA draft. Since then, Butler has worked tirelessly to become one of the best players in the league.
After slowing progressing as a player in his first three seasons, Butler took a massive jump production-wise in 2014-15. He ultimately earned his first All-Star selection that year, as he went from averaging 13.1 points per game the year prior to averaging 20 points per game. Butler ultimately led the Bulls to a lot of success that season too, as they went 50-32 and reached the Eastern Conference Semifinals.
Butler then played for the Bulls for two more seasons. He earned an All-Star selection in each of those seasons, and he averaged a career-high 23.9 points per game in 2016-17. The Bulls also reached the playoffs that year, and they have not reached the playoffs since then. 
Chicago traded Butler to the Minnesota Timberwolves in 2017. While he was in Minnesota, though, Butler became more known for his no-nonsense attitude. Because he has worked so hard to get to where he is, he expects other players to also work hard. Despite there being rumors that Butler had issues with some of his teammates while he was there, per Bleacher Report, he still helped lead the Timberwolves to the playoffs in 2017-18.
The Timberwolves have not been back the playoffs since.
In 2018-19, Butler got traded to the Philadelphia 76ers. The Sixers were loaded, and Butler ended up leading them to the Eastern Conference Semifinals, where they took the eventual champions, the Toronto Raptors, to seven games. Without Butler, the Sixers lost in the First Round this year.
This season for the Miami Heat, Butler earned another All-Star selection. He has also miraculously led the Miami Heat to the NBA Finals after they missed the playoffs last year.
Butler has clearly proven over that years that he is a winner, and he is showing that even moreso in Miami.
Dwyane Wade has a history with Butler
In 2016-17, Jimmy Butler and Dwyane Wade were teammates on the Chicago Bulls. The two of them ended up leading the Bulls to the playoffs that year. Butler averaged 23.9 points per game, 6.2 rebounds, and 5.5 assists that season, and Wade averaged 18.3 points per game and 4.5 rebounds.
However, Wade and Butler are also Marquette legends.
Wade played for Marquette in 2001-02 and 2002-03. He ended up winning the 2002-03 Conference USA Player of the Year award and was a Consensus All-American, according to Marquette's site. Wade also led Marquette to a Final Four that season.
Butler, on the other hand, went to Marquette after a stint in Junior College. After averaging 5.6 points per game for Marquette in 2008-09, he averaged 14.7 points per game for them in 2009-10, per his bio on the team site. Butler also averaged 15.7 points per game for Marquette in 2010-11. He ended up leading them to the Sweet 16 in 2011 too.
Wade's endorsement for Jimmy Butler has impacted the NBA Finals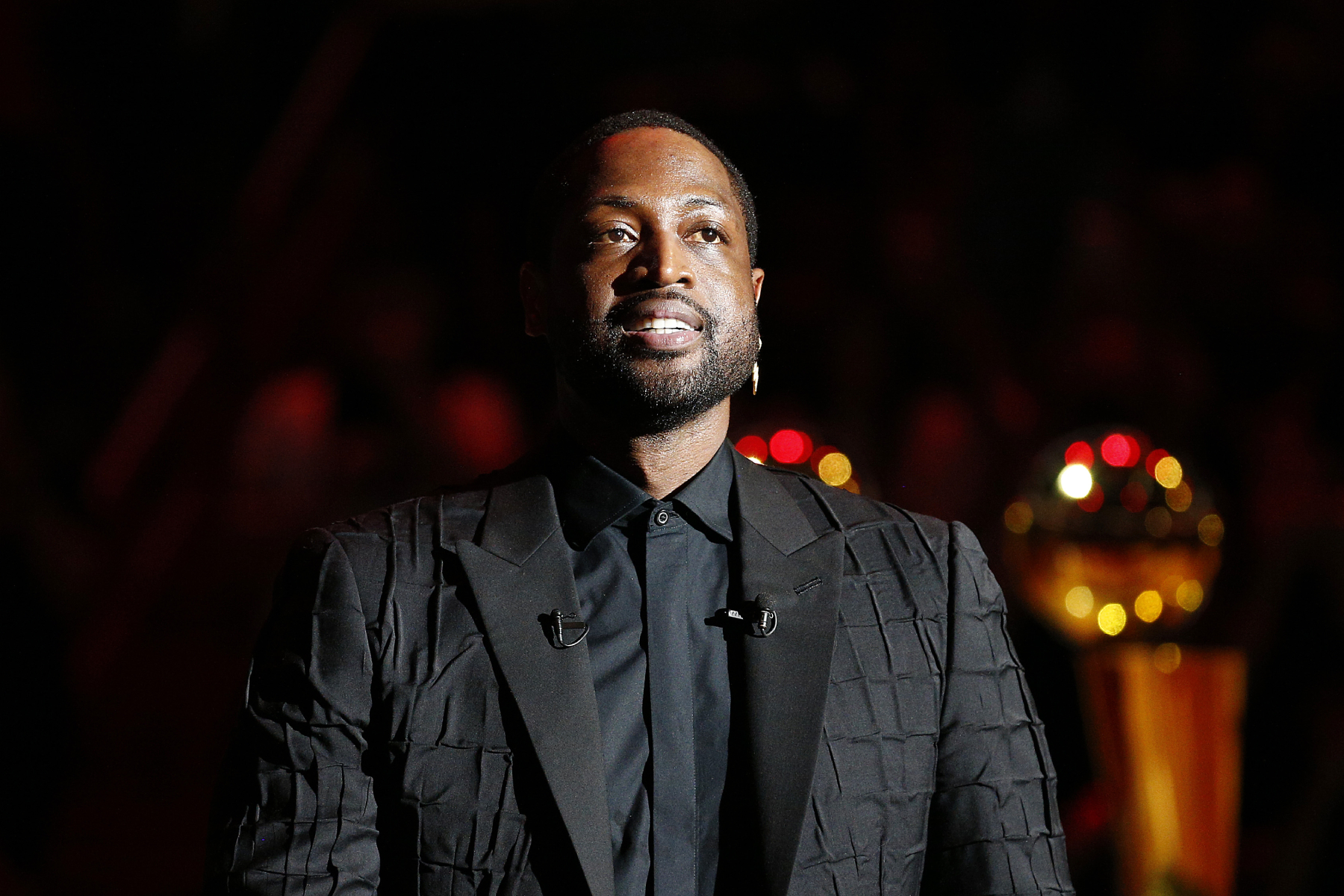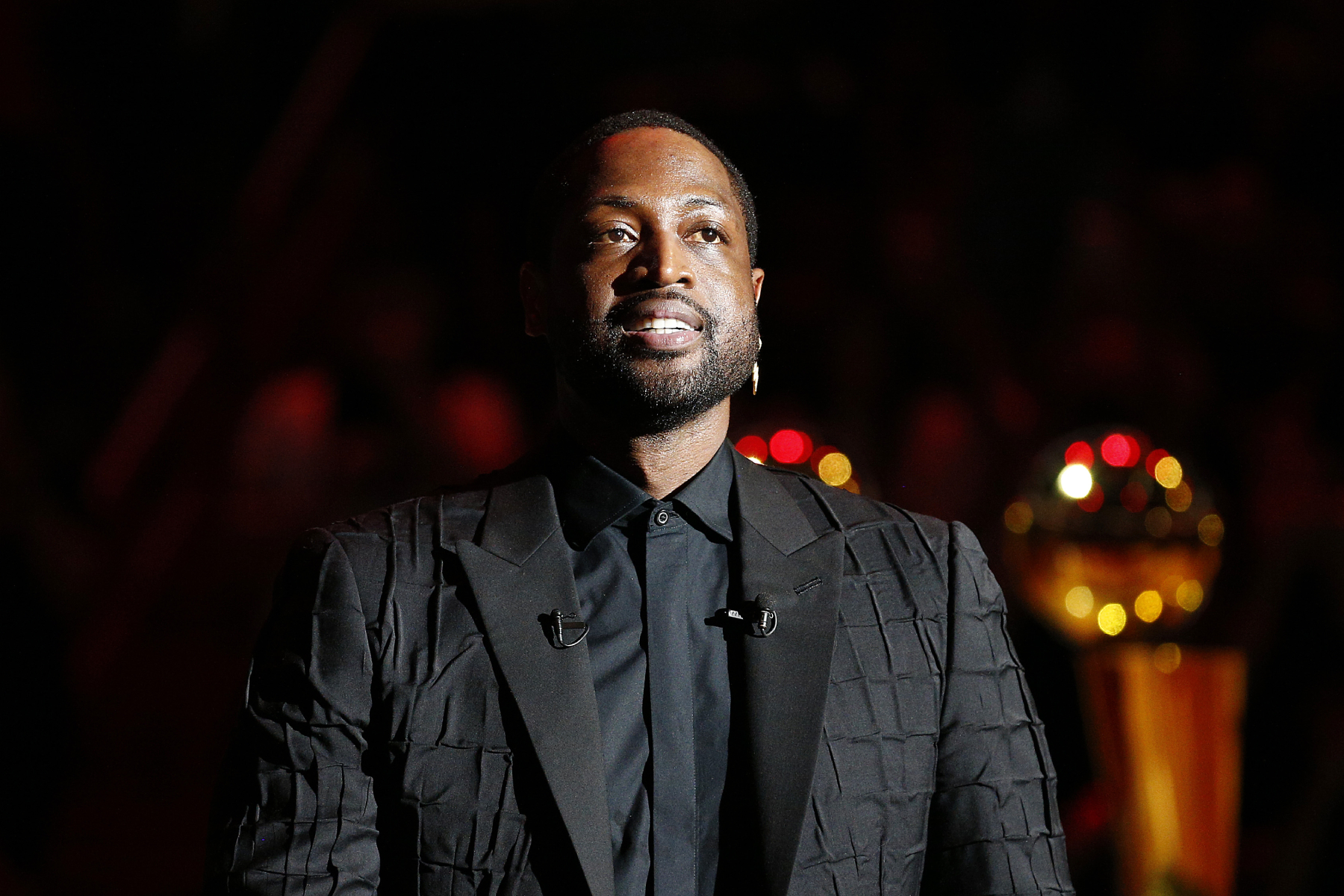 Wade and Butler's history led to Butler joining the Heat during the 2019 offseason, as Wade helped recruit him, according to Bleacher Report.
Butler's winning attitude has, obviously, been been a perfect fit for the Heat this year too, as he has led them back to the NBA Finals. Not only has he done that, though, but he also put the team on his back while trailing the LA Lakers 2-0 in the series. Butler ended up dropping 40 points, 11 rebounds, and 13 assists in Game 3, which helped lead the Heat to a victory and make the series 2-1.
While Wade's relationship with Butler was certainly valuable in getting him interested in coming to Miami, Wade also gave his endorsement for Butler to the Heat.
After Butler's incredible Game 3 performance, Heat head coach Erik Spoelstra revealed what Wade said about Butler.
"Dwyane swore to us — he looked at Pat [Riley] and I dead in the eye and said, 'This is your guy, this is the next guy,'" Spoelstra said, according to CBS Sports.
That is some pretty massive praise, especially considering that Wade is an NBA legend.
Dwyane Wade's has ultimately impacted this years playoffs and NBA Finals in a massive way by helping get Jimmy Butler to Miami. His influence should not be overlooked.
Stats courtesy of Basketball Reference