The Eagles Can Be 'the 2022 Version of the Rams' if They Acquire Russell Wilson, According to PFF
Now that the NFL offseason is in full swing, all eyes have shifted toward the intense quarterback movement that's expected to occur. Multiple starting quarterbacks are projected to change teams this spring. The Philadelphia Eagles are front and center when it comes to potential landing destinations.
The Eagles have three first-round picks in this year's upcoming draft, making them a prime landing spot for veteran QBs on the brink of being traded. Aaron Rodgers, Deshaun Watson, Derek Carr, and Russell Wilson have all been mentioned as possible targets for Philadelphia.
Russell Wilson appears to be the Eagles' top target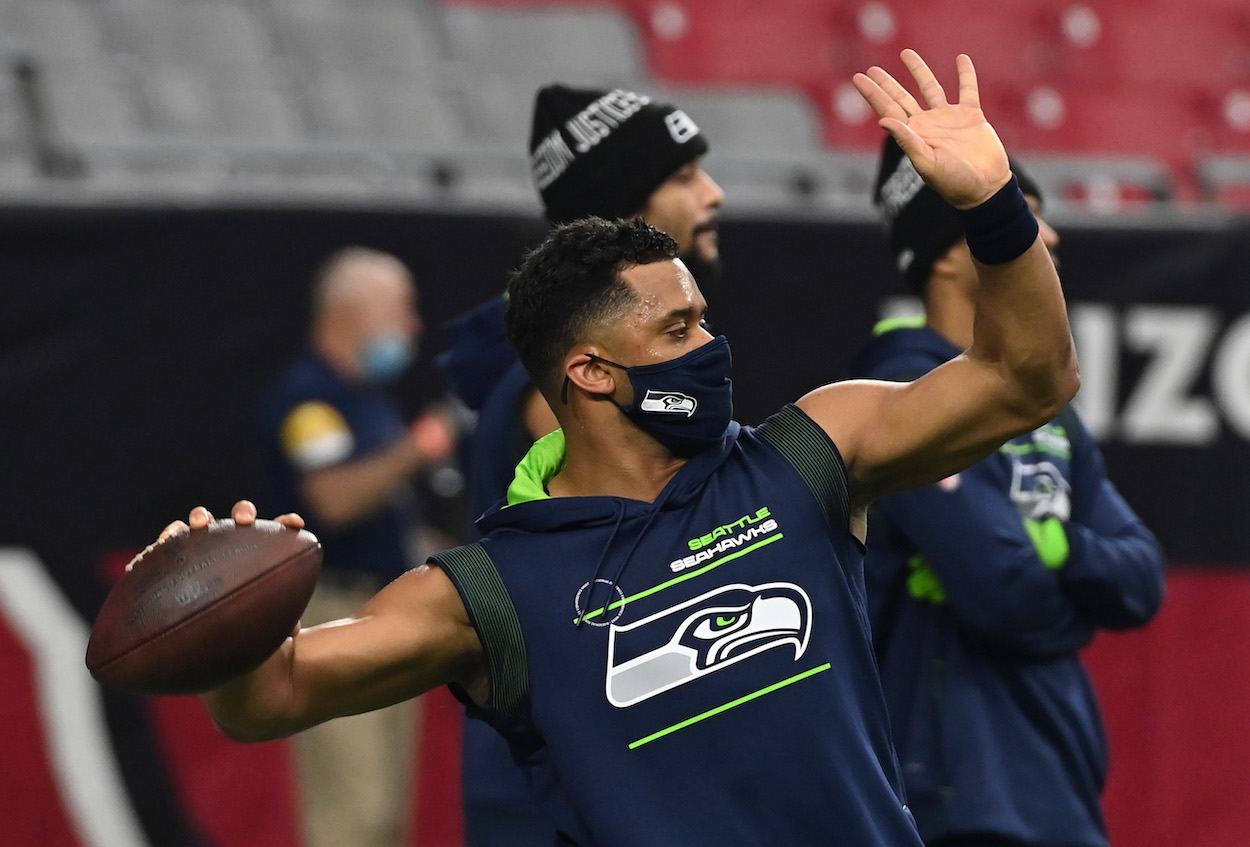 The Eagles may opt to stick with Jalen Hurts for another season or two. After all, he led the NFL in QB rushing yards this past season and ultimately guided Philadelphia to a playoff berth.
However, Eagles general manager Howie Roseman is known for his intensely aggressive ways. Specifically, at the quarterback position, Roseman has never once shown a reluctance to swing big-time trades to improve it. Even when it doesn't always make sense on paper, Roseman isn't afraid of pissing a few people off if that means guaranteeing better QB play the following season.
With that in mind, it appears the Eagles are starting to focus their attention on current Seattle Seahawks starter Russell Wilson. Roseman has been interested in Wilson dating back to the 2012 NFL Draft and is now in the perfect position to land the future Hall of Famer.
Wilson has already hinted at leaving Seattle this offseason. NFL insider Albert Breer also mentioned the Eagles as a favorable landing spot.
PFF reporter Doug Kyed believes the Eagles can win the Super Bowl with Russell Wilson
Following Matthew Stafford's rapid ability to deliver a Lombardi Trophy to the Los Angeles Rams in 2021, the logic behind trading multiple first-round picks for a veteran QB is going to be looked upon even more favorably around the NFL.
According to PFF NFL reporter Doug Kyed, the Eagles can expect to experience a similar success level if they manage to swing a trade for Russ.
"The Eagles could be the 2022 version of the Rams if they trade for Russell Wilson this offseason."

Doug Kyed via Jakib Media Sports
Kyed believes in Wilson's ability to add another Super Bowl trophy to his mantle. He also believes the Eagles are a quarterback away from being legitimate contenders in the NFC.
Philadelphia is in prime position to contend in 2022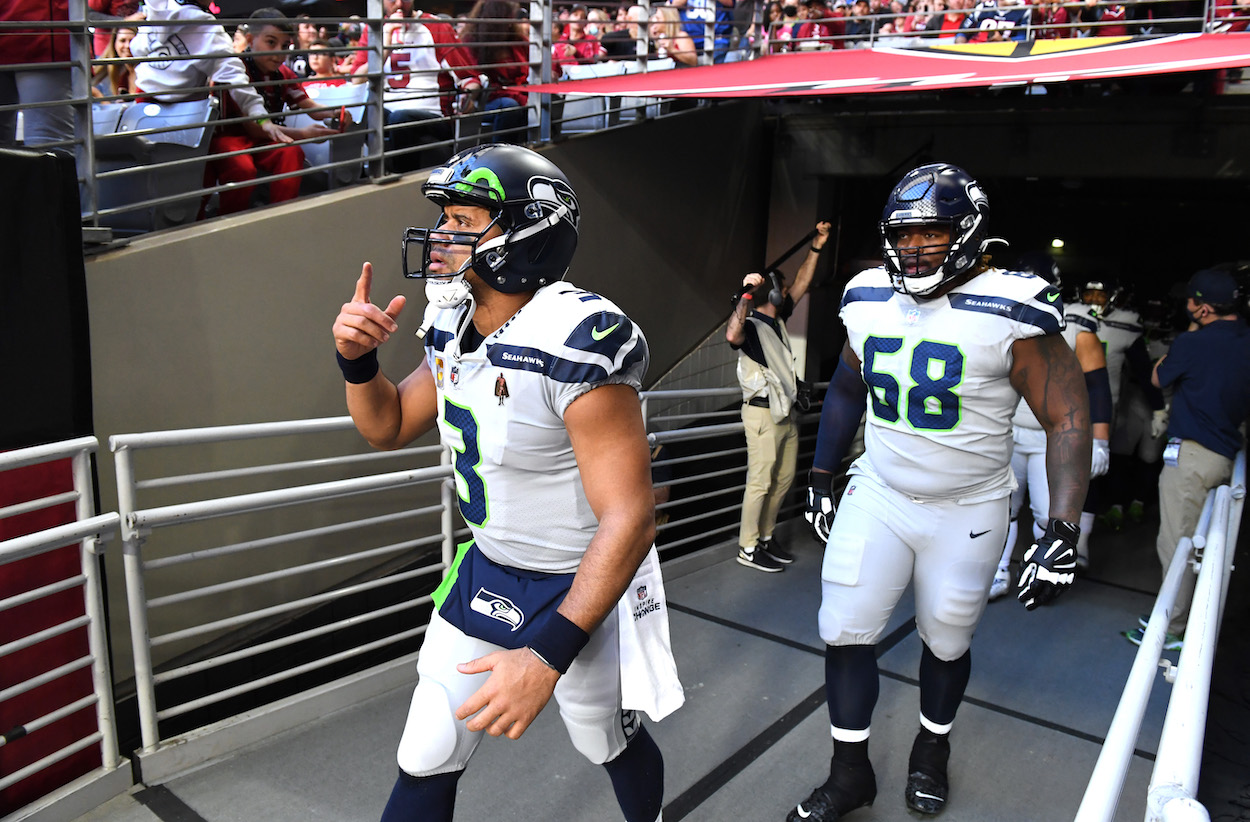 It's a common debating point amongst Eagles fans. Is the team really "a quarterback away" from being a legitimate Super Bowl contender? Several fans like to point to the team's lackluster defense and how it'd make more sense to invest the team's multiple first-round picks into that side of the ball.
However, upon a closer look, it's hard to ignore the threat the Eagles would pose to the rest of the NFC with Wilson under center.
Tom Brady is retired, and Aaron Rodgers is likely heading to Denver this offseason. One can reasonably argue Wilson is the best QB in the NFC.
Additionally, Philadelphia rosters an elite offensive line. It would be the best O-Line Wilson has ever played behind.
Will acquiring Wilson guarantee a Super Bowl win for the Eagles? No, that's simply not how trades work. However, it would undoubtedly put them in a favorable position to do so. The only major threat in the NFC is the Rams. The Eagles should feel comfortable about Wilson's chances of outdueling Stafford in a potential playoff game next year.
All stats courtesy of Pro Football Reference.
RELATED: The Raiders Officially Have 40 Million Reasons to Trade Derek Carr