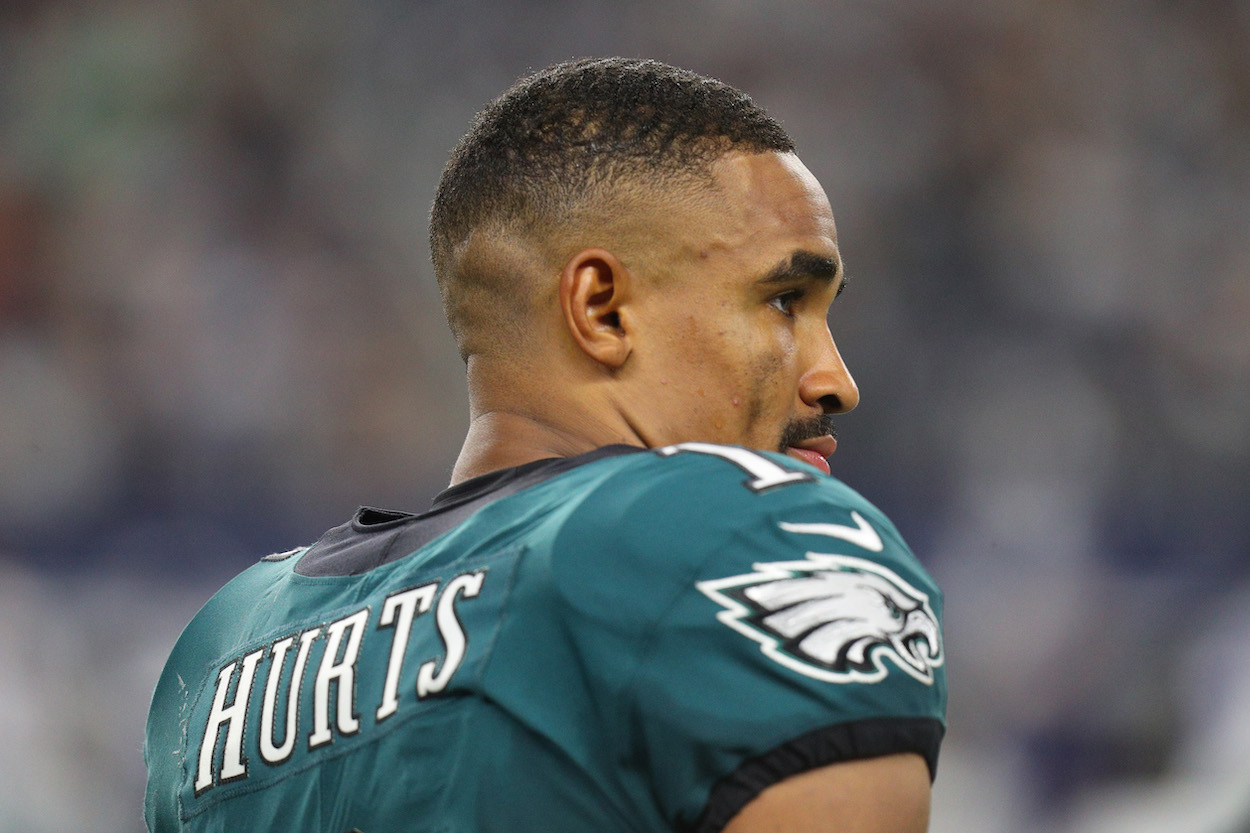 The Eagles Are Embarrassingly Trying to Blame Chiefs Head Coach Andy Reid for Their Selection of Struggling Second-Year QB Jalen Hurts
The Philadelphia Eagles are seemingly attempting to blame others for the selection of QB Jalen Hurts in 2020.
The Philadelphia Eagles' 2021 season has not gotten off to a smooth start thus far, and things are likely only going to worsen with Andy Reid, Patrick Mahomes, and the Kansas City Chiefs in town for Week 4.
After that, the Eagles have a string of games that would make most reasonable head coaches quiver in fear. They play the Carolina Panthers, Tampa Bay Buccaneers, and Las Vegas Raiders. After a one-week break against the Detroit Lions, they face the Los Angeles Chargers, Denver Broncos, and New Orleans Saints.
That looks like a whole lot of losses on paper.
The Eagles came back down to earth after Week 1
The Eagles actually got off to an awe-inspiring start to the season. They opened the year with a smooth Week 1 victory over the Atlanta Falcons on the road.
Everything went according to plan. Jalen Hurts was productive. DeVonta Smith caught a touchdown. The defense played well. It was the perfect type of debut for first-year head coach Nick Sirianni and his new-look coaching staff.
However, things went south in Week 2.
The Eagles labored to an ugly loss at home against the San Francisco 49ers and then got blown out on Monday Night Football against the Dallas Cowboys. The offense, in particular, played like a disaster. The cries for Hurts to be viewed as a franchise quarterback were quickly evaporating.
It appears the Philly front office took notice and is quickly attempting to pass the blame onto others.
Andy Reid 'played a role' in the Eagles drafting Jalen Hurts
According to a recent report by ESPN's Tim McManus, Kansas City's Andy Reid helped convince the Eagles to draft Hurts in 2020 despite Carson Wentz already being under contract.
To further the connection: Reid actually played a role in Philadelphia's pre-draft work on Hurts. Eagles leadership consulted Reid to get his evaluation of Hurts, sources said, as well as to discuss the dynamics associated with drafting a player of Hurts' caliber to back up then-incumbent starter Carson Wentz. Reid has experience in this area: He drafted Kevin Kolb in the second round in 2007 when McNabb was entrenched as Philly's starter; added Michael Vick to the QB room in '09; and paired veteran Alex Smith with then-rookie Patrick Mahomes in 2017 with the Chiefs.

The Eagles have long valued Reid's opinion and sought it out before making what proved to be a franchise-impacting decision.

Tim McManus, ESPN
Calling the drafting of Hurts a "franchise-impacting decision" is an understatement. The seemingly harmless second-round pick completely turned the organization upside down. It caused a domino effect that resulted in Carson Wentz being traded, coaches being fired, and Philadelphia embarking on a full-scale rebuild.
Why release this information now?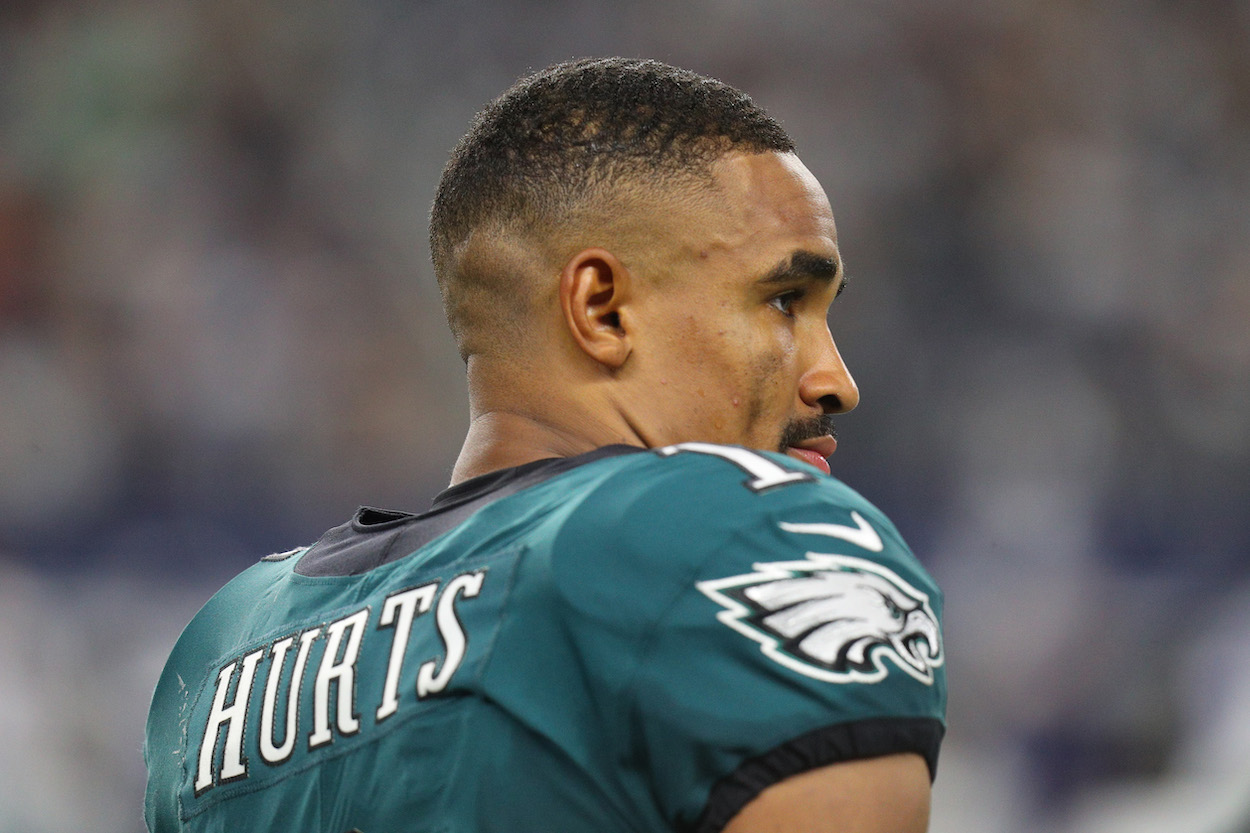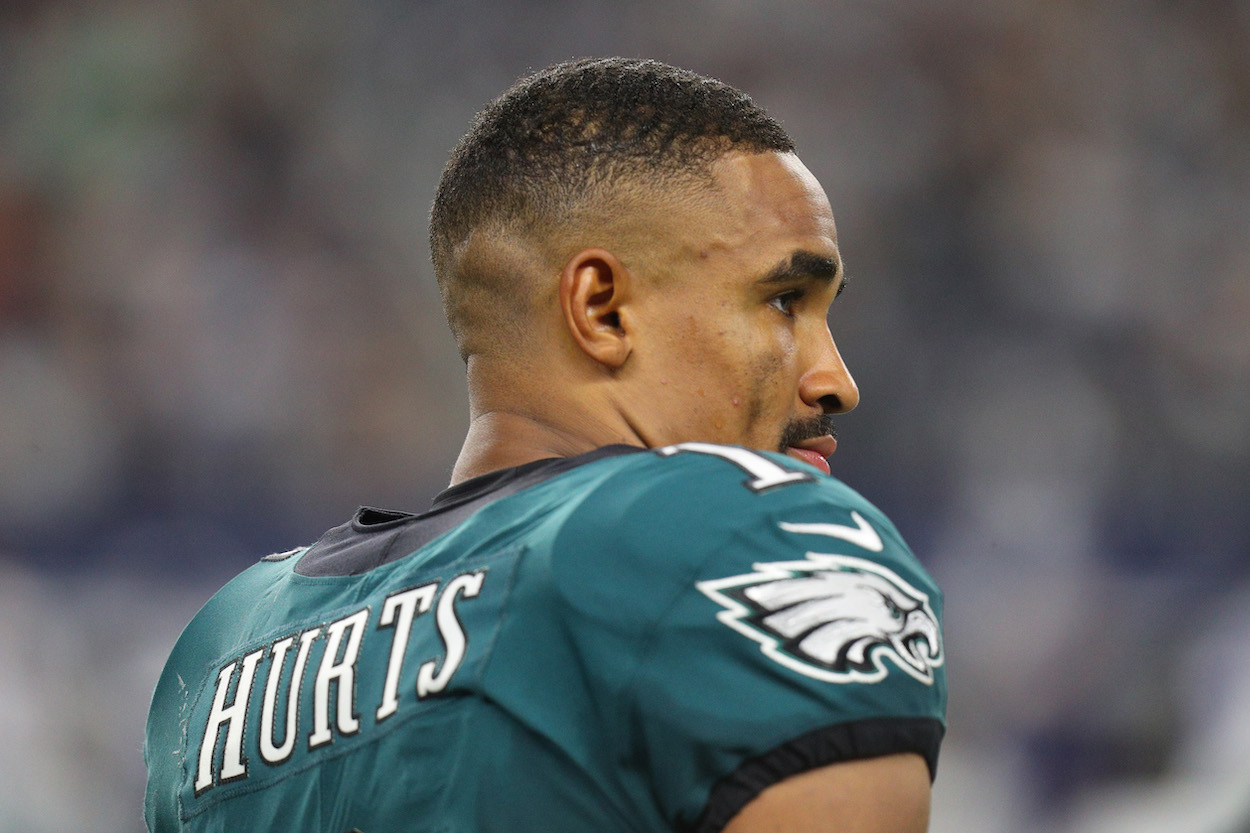 So, why release this information now if you're the Eagles? Why wasn't Reid's influence mentioned way back in 2020 when the Eagles made the initial Hurts pick?
Preservation.
Howie Roseman, the Eagles' general manager, has established a reputation for passing the blame onto others during tough times. He's already survived three separate head coach firings, including Reid's.
It's early, but the Hurts experiment does appear to be failing. His arm strength is a major weakness, and his decision-making was spotty against the 49ers and Cowboys. By mentioning Reid's influence, Roseman can divert some of that blame away from himself and onto a highly-respected NFL mind who few will question.
Anyone else getting the feeling that the wheels are quickly falling off the bus in Philadelphia?
Like Sportscasting on Facebook. Follow us on Twitter @sportscasting19.