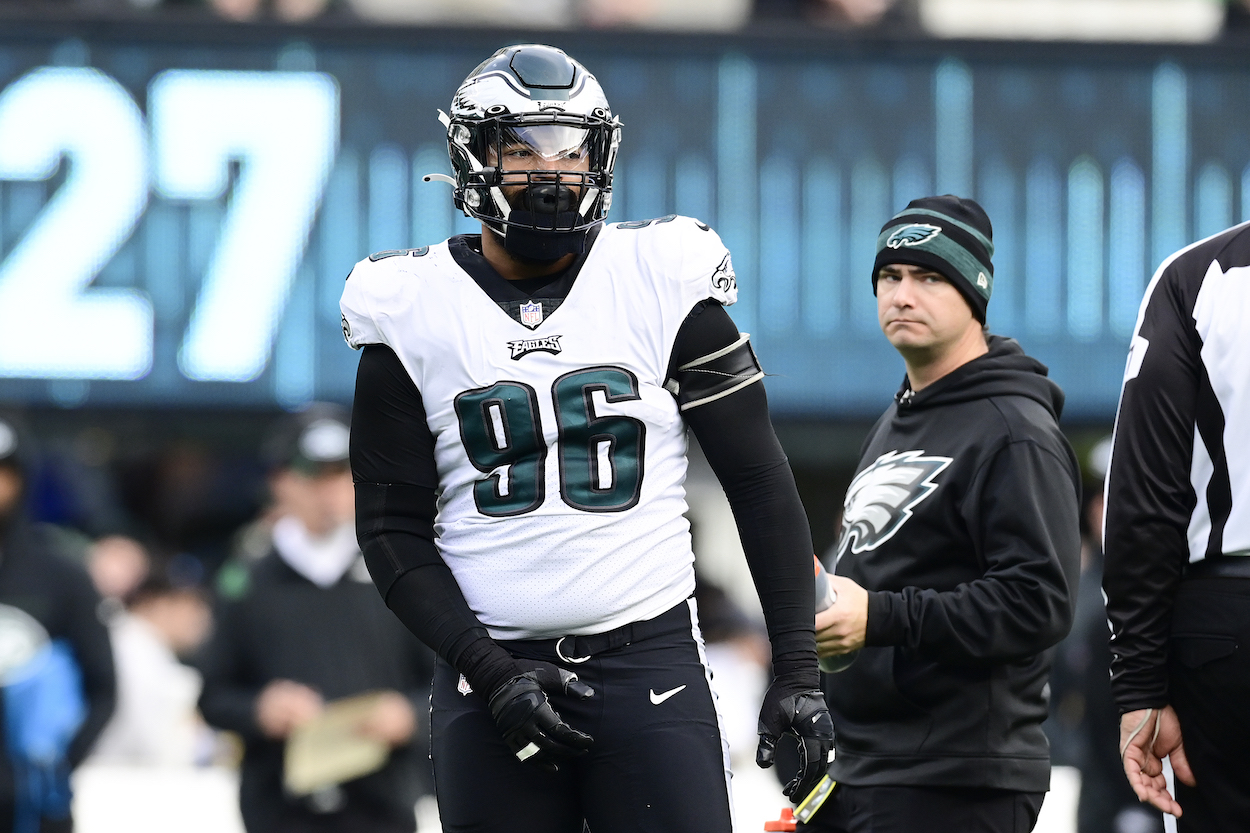 Eagles News: Re-Signing Derek Barnett Is the Definition of Lazy
The Philadelphia Eagles bringing back DE Derek Barnett on a two-year is an incredibly lazy move by the team's front office.
Despite entering the offseason with a significant amount of cap space and a historically aggressive front office, the Philadelphia Eagles have had a quiet free agency period thus far. They signed outside linebacker Hasson Reddick to a three-year deal, which was a strong move. However, outside of him, the team has spent most of their time taking care of in-house extensions.
The latest in-house move in Philadelphia involved 2017 first-round defensive end Derek Barnett — a move that's being met with a lot of pushback from frustrated Eagles fans.
The Eagles signed Derek Barnett to a two-year deal
Once viewed as a starting-caliber pass-rusher, Barnett has slowly regressed over the past several seasons. Last year, he was a penalty machine and only recorded a measly 2.0 sacks. It was a lousy year for Barnett, leaving him with minimal options upon hitting the open market for the first time in his NFL career.
Barnett and his agent were likely looking for an offer to start somewhere new this offseason. However, no such offer came rolling in. Instead, Barnett signed back with the Eagles on a two-year deal that likely isn't worth much. The specific money details on his deal haven't been released yet, which paints the picture of it being a smaller number that Barnett's agent doesn't want out there right away.
The Eagles are presumably bringing Barnett back as a rotational pass rusher instead of a starter — a significant step down for the 25-year-old defensive end.
This move screams of laziness from Howie Roseman
Once the signing was made official, Eagles beat reporters from all different outlets started praising the move as "sneaky good." They hyped up the fact that Barnett is a young pass rusher with a lot of upside.
There's some truth to this, for what it's worth. If the Eagles are, in fact, signing Barnett to play a DE3/DE4 type role, that's not the worst thing in the world. However, it's the sheer lazy process that went behind the signing that should frustrate Eagles fans.
Instead of looking to improve the defensive line with a new face this offseason, Roseman seems content to run it back with a similar group as last year.
Barnett, Josh Sweat, and a rehabbing Brandon Graham will eat up most of the starting defensive end snaps this season (Reddick appears primed to play more OLB). This is a group that simply was not good enough last year. The Eagles ranked second-worst in sacks per game last season.
The Eagles need to draft a defensive end early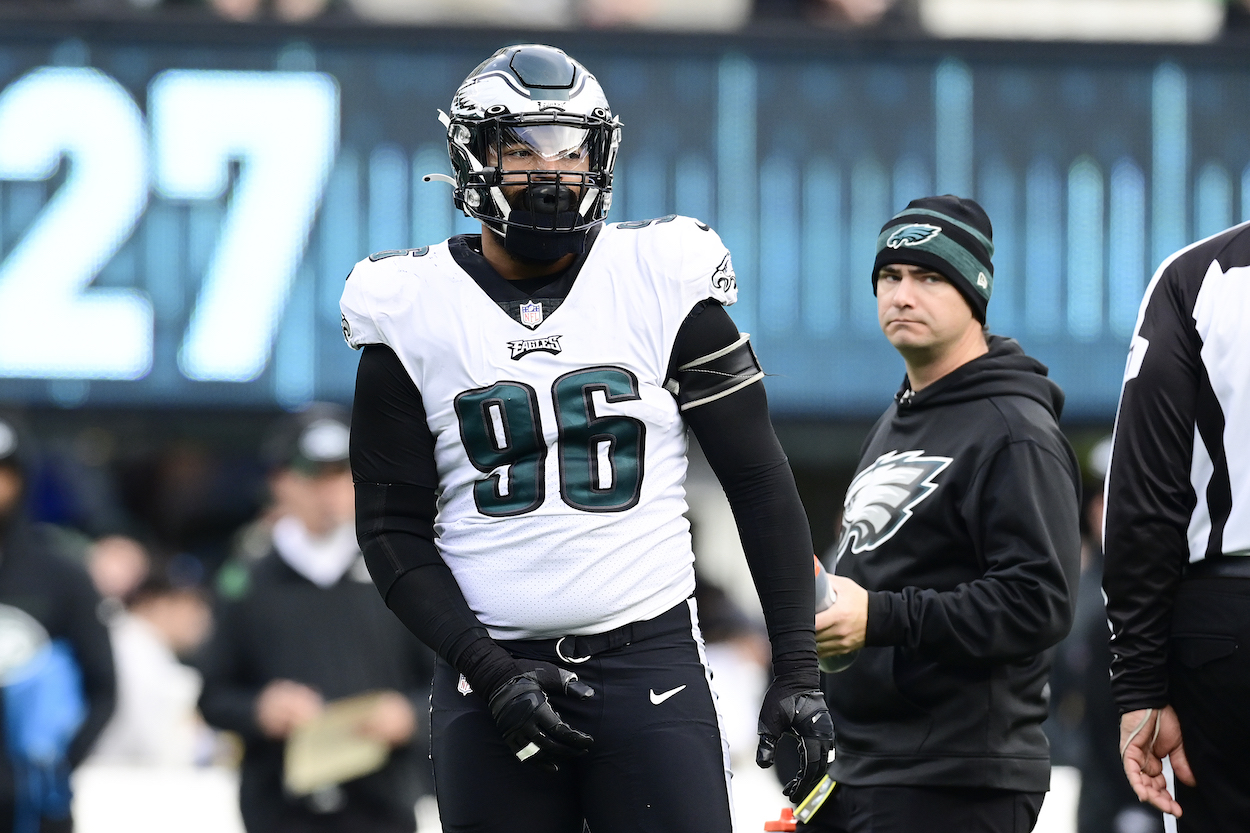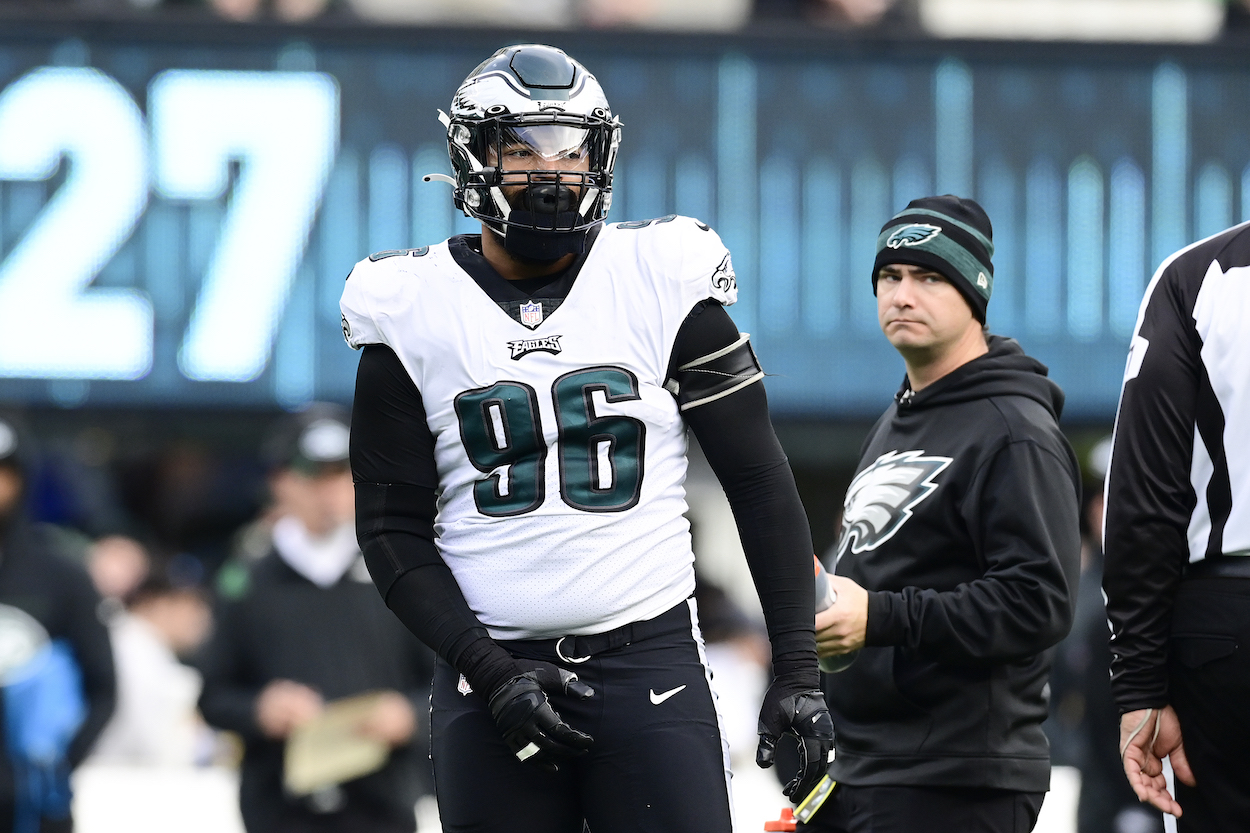 Bringing back Barnett is frustrating. He's a penalty machine who hasn't generated enough sacks over the past few seasons to have earned a second contract with Philadelphia. The only way Roseman can fix the issue is by still drafting a defensive end in the first round. The Eagles need someone else to rely on on the D-Line, who isn't Barnett or an aging Graham.
Of course, landing a starting-caliber DE in the draft is easier said than done, and Roseman is a historically lousy drafter.
Still, entering the 2022 NFL season with Sweat, Graham, and Barnett as the three leading defensive ends simply can't be an option. That's not a good enough trio for an organization that prides itself on good defensive line play.
All stats courtesy of Pro Football Reference.