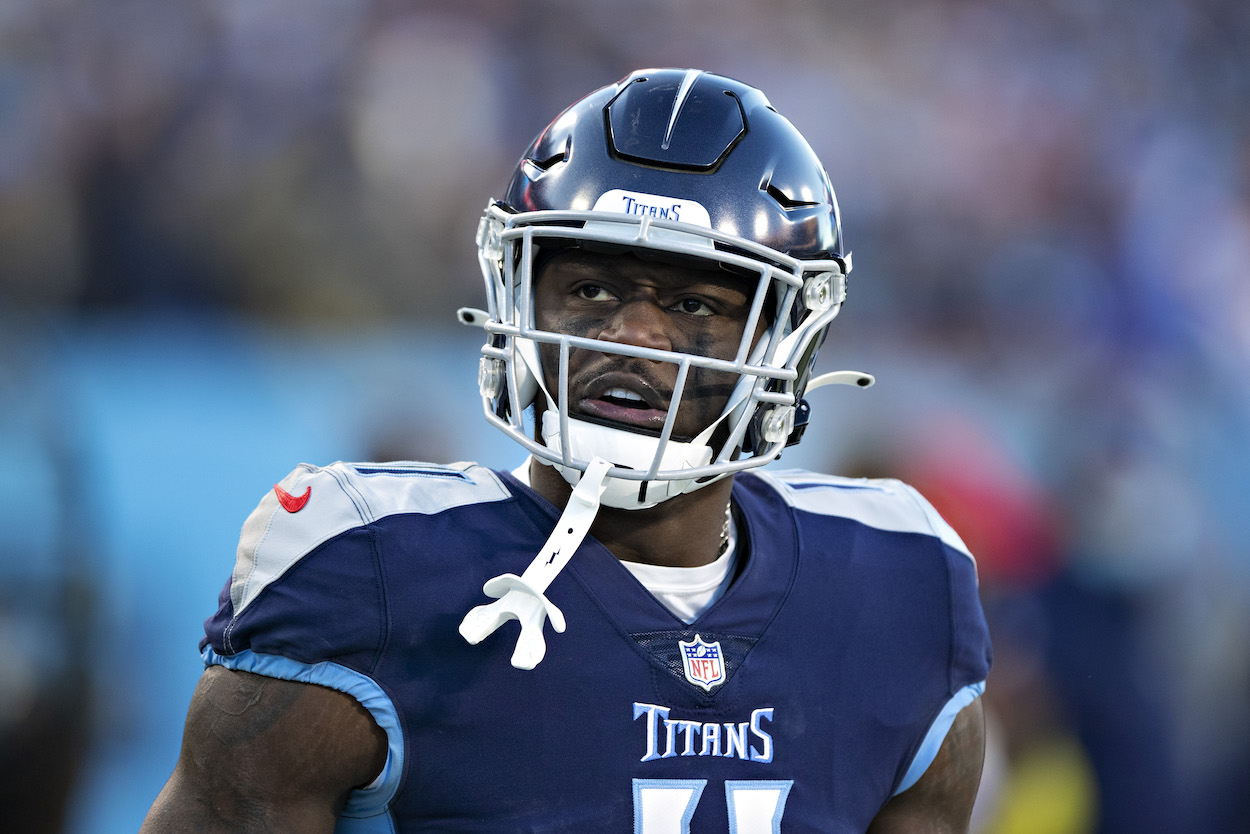 Eagles News: What Jalen Hurts Recruiting A.J. Brown Means for Philly's Draft Plans
Jalen Hurts reportedly recruiting Titans WR A.J. Brown to join him in Philly could affect the Philadelphia Eagles' 2022 NFL Draft plans.
One of the Philadelphia Eagles' biggest goals this offseason was finding a veteran wide receiver to pair alongside DeVonta Smith. 2020 sixth-round pick Quez Watkins established himself as a solid deep threat last year. However, he isn't good enough to be a reliable WR2.
The recent acquisition of Indianapolis Colts WR Zach Pascal didn't do much to change the situation either. He's better suited to be a WR4 on a good offense.
The Eagles swung and missed on the likes of Robert Woods, Allen Robinson, Christian Kirk, Juju Smith-Schuster, and DeVante Parker. It currently looks like they'll have to turn back to the draft to find a good WR2 … unless Howie Roseman has a different plan in the works altogether.
Eagles QB Jalen Hurts is starting to recruit Titans WR A.J. Brown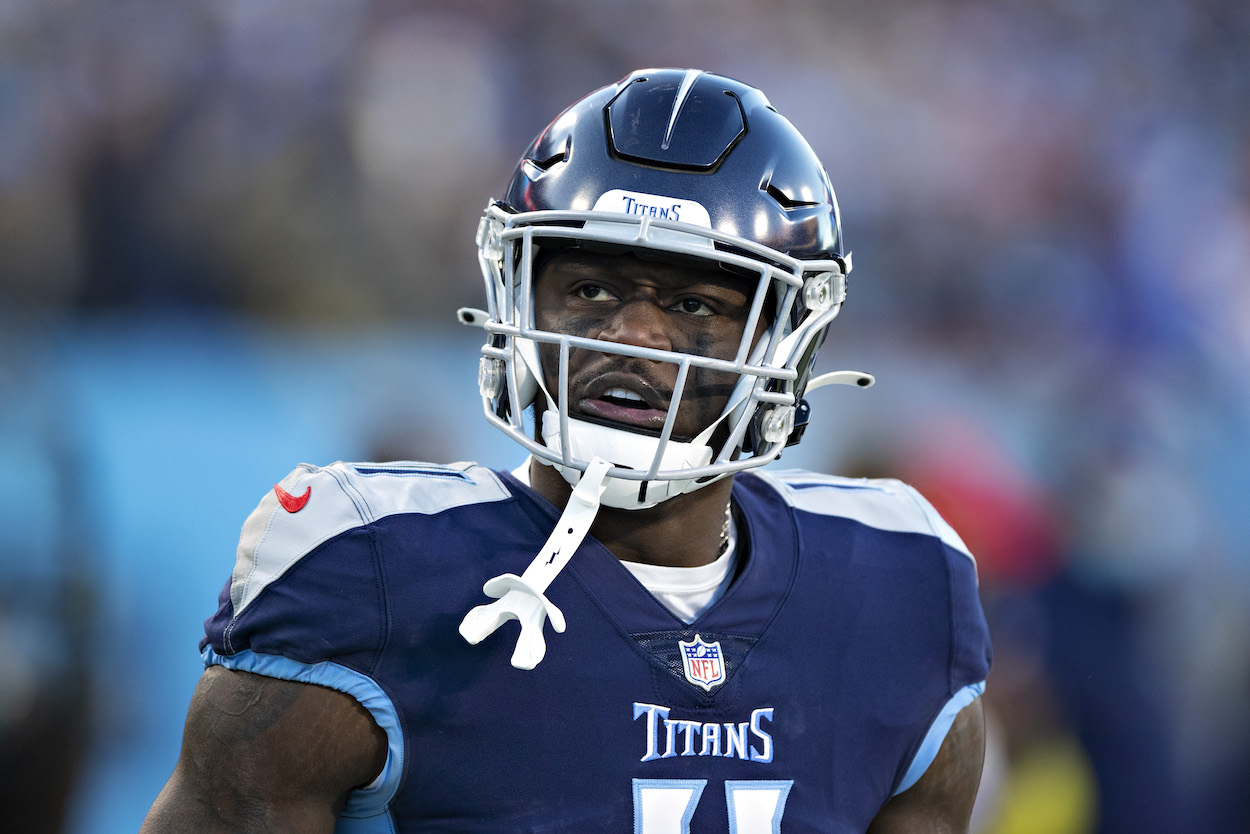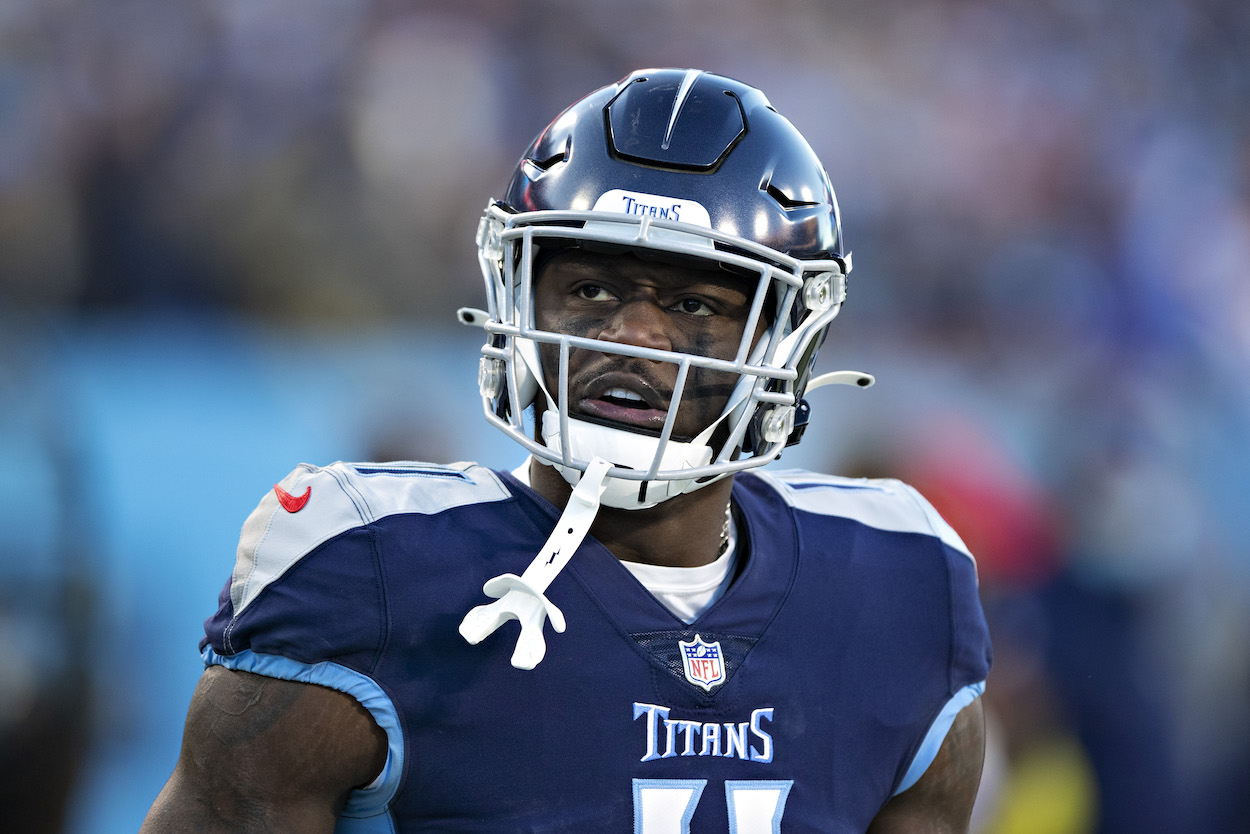 As the WR market continues to balloon in value around the NFL, it's beginning to look like Tennessee Titans WR A.J. Brown could become a casualty. The Titans are on the brink of rebuilding thanks to a hyper-competitive AFC. Paying Brown $20-plus million per season might not be in their best interest.
This has resulted in Brown's name popping up in trade rumors. The New York Jets are reportedly interested following their failed attempt to land Tyreek Hill. However, Jalen Hurts' pre-established relationship with Brown could also see the Eagles jump into the conversation.
According to The Eagles Wire, Hurts has slowly started recruiting Brown to Philly through social media replies and comments.
Brown played off Hurts' perceived interest online. However, it's worth pointing out that the two have a relationship dating back to college. Hurts reportedly tried to get Brown to play for Alabama when he was their starting quarterback.
Would the Eagles turn their attention to A.J. Brown?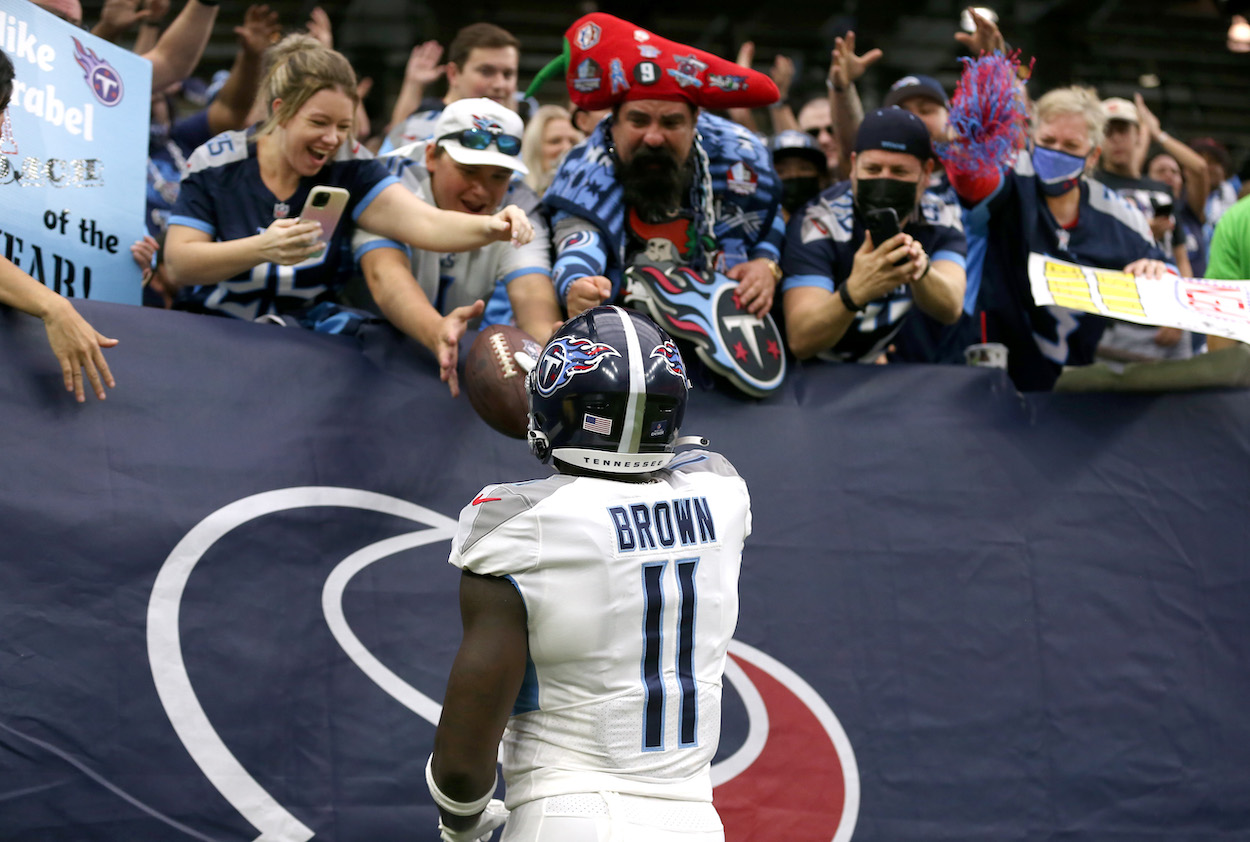 They've failed to close a deal, but the Eagles have undoubtedly expressed a willingness to trade draft picks for a proven wide receiver this offseason. It's worth noting they reportedly had a deal in place for Atlanta Falcons WR Calvin Ridley, before he was suspended for gambling.
With that in mind, one can reasonably assume the possibility of Brown being available would alter the Eagles' draft plans once again. They have three first-round picks in this year's draft. Offering one for Brown seems like a fair trade for both sides.
On the other hand, it's possible Brown doesn't get traded and doesn't get extended by the Titans. This would result in him entering 2023 as an unrestricted free agent. If Philadelphia is still sold on Hurts by then and he's still vouching for Brown internally, Howie Roseman and company may stave off their need for a veteran WR until 2023, when they'd be able to pursue Brown without giving up any draft picks.
It seems unlikely Philadelphia targets another first-round WR
Ultimately speaking, the Eagles' persistent interest in veteran receivers this offseason makes a first-round WR selection feel that much more unlikely.
The front office clearly has a mold of player in mind. They want someone proven and experienced to pair alongside Smith. It's similar to how they added Alshon Jeffrey in 2017 — a move that helped win them a Super Bowl.
Maybe the Eagles are in love with a prospect in this year's draft and are comfortable spending a first-rounder on a WR for the third year in a row. However, if their WR2 position remains vacant post-draft, it very well could be due to A.J. Brown being on their wish list.
Like Sportscasting on Facebook. Follow us on Twitter @sportscasting19.