Eagles Release Ryan Mathews
The Philadelphia Eagles released running back Ryan Matthews after he was medically cleared to practice on Tuesday. Mathews was recovering from a herniated disk in his neck which occurred during a week 16 game versus the New York Giants.
The Eagles tweeted a statement regarding the move:
Roster Move: #Eagles release RB Ryan Mathews.

Team statement: pic.twitter.com/0tEWxoAn8c

— Philadelphia Eagles (@Eagles) August 15, 2017
Mathews was a seven-year veteran who was entering the final season of a three-year contract signed with the Eagles in 2015. His 2016 season was up and down due in part to injury. He finished the season with 661 rushing yards and eight touchdowns. The move to release Mathews gives the Eagles $4 million more in cap space which can be rolled over into the next offseason.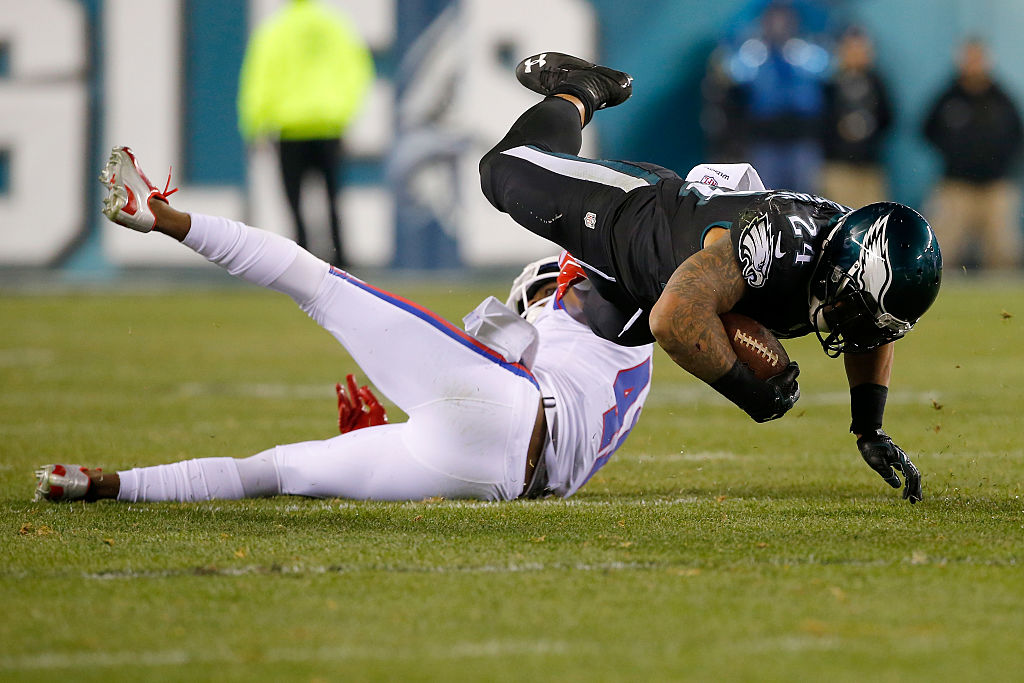 The Eagles signed former Patriots running back LeGarrette Blount to a one-year, $1.25 million deal this offseason to serve as the starter. Behind Blount in the depth chart are 34-year-old Darren Sproles, second-year back Wendell Smallwood, and rookie Donnel Pumphrey. The Eagles will likely keep four running backs on their 53-man roster, according to the online Philadelphia Eagles community Bleeding Green Nation.
Once the team acquired Blount, the writing was on the wall for Mathews, according to Fanrag, who is of the opinion that teams like the Miami Dolphins and Buffalo Bills should take a look at Mathews to provide depth behind their current running backs such as the Dolphins' Jay Ajayi and the Bills' LeSean McCoy.
Contract-wise, a player is ensured up to 50 percent of his salary up to $1.15 million if he is injured during a game and deemed unable to play the following season. This is the reason the Eagles kept Mathews around until right after he passed his physical, according to Frank Schwab in a Yahoo! Sports article.