Eagles Sign 40-Year-Old Josh McCown, Not 31-Year-Old Colin Kaepernick
Earlier this week, we highlighted the Philadelphia Eagles as one of two teams that would benefit from signing Colin Kaepernick. That was before Cody Kessler went down with an injury on Thursday night, leaving Philadelphia with only one healthy backup behind Carson Wentz; fifth-round draft pick Clayton Thorson who has had mixed results this preseason and does not look NFL-ready.
Philadelphia needed to go out and sign a free-agent quarterback, and they did exactly that yesterday. But instead of opting for the 31-year-old Colin Kaepernick, the Eagles drew 40-year-old Josh McCown out of retirement on a one-year deal. Was McCown really the better option?
Comparing McCown and Kaepernick as passers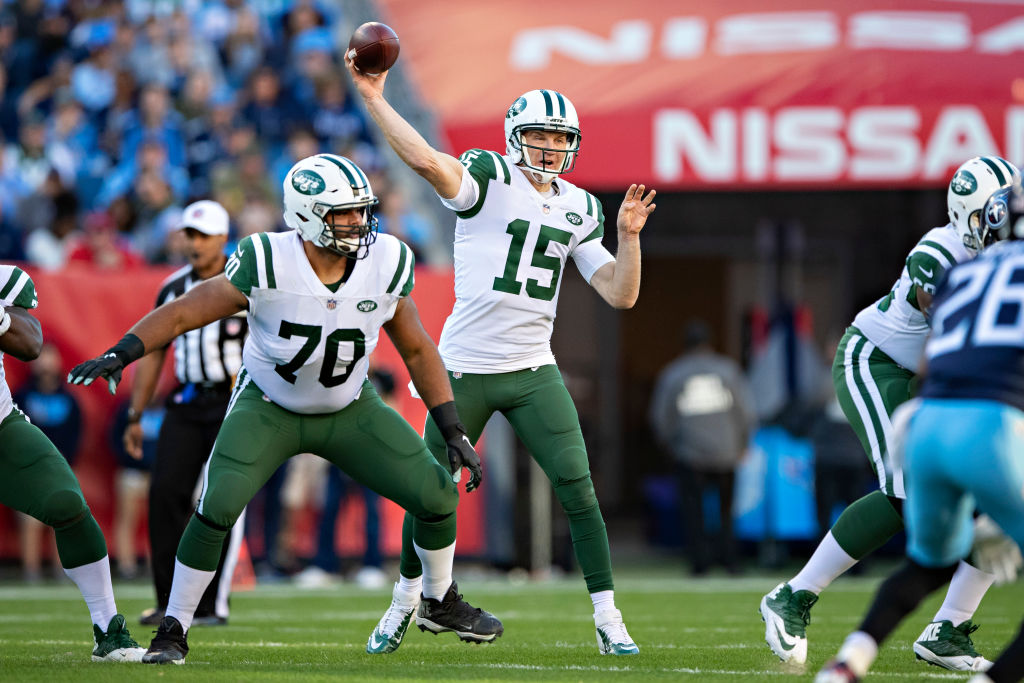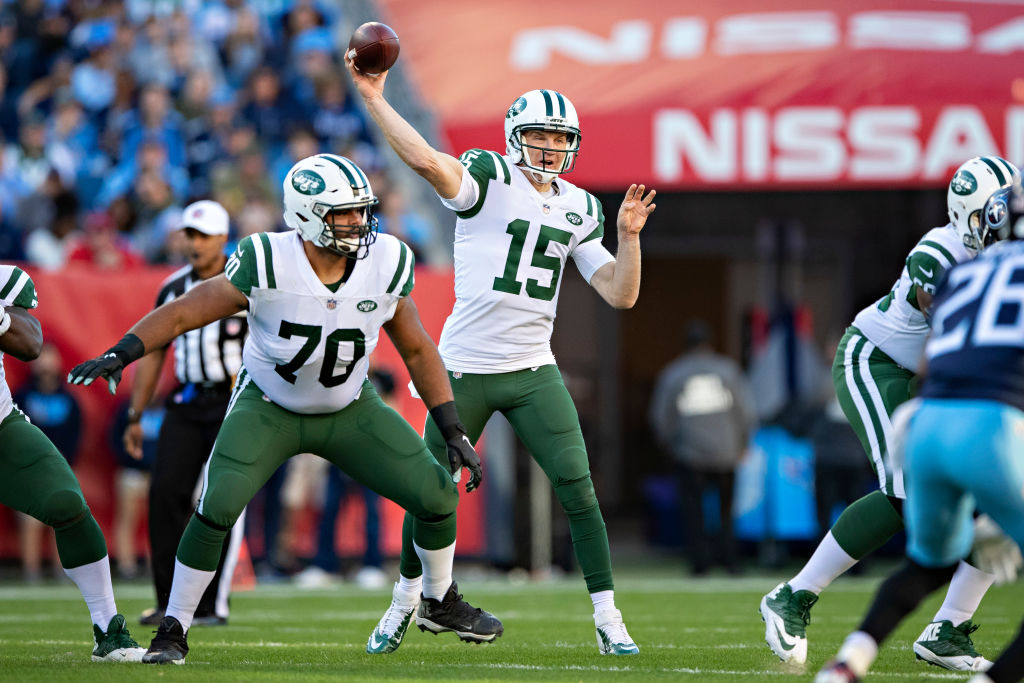 Over the course of his 16-season career in the NFL, Josh McCown played for seven different teams. In 99 career appearances, McCown completed 60.2% of his passes, had a 98-to-82 touchdown-to-interception ratio, and a career quarterback rating of 79.7. He averaged 6.7 yards gained per pass attempt, 11.2 yards gained per pass completion, and 178.9 yards per game.
Colin Kaepernick was in the league for only six seasons, and he threw only five passes in his rookie season in 2011. He would eventually go on to play in 69 games, completing 59.8% of his passes with a 72-to-30 TD-to-INT ratio and ending his career with an 88.9 quarterback rating. He averaged 7.3 yards gained per pass attempt, 12.1 yards gained per pass completion, and 177.8 passing yards per game.
On passing numbers alone, Kaepernick appears to be the better choice. The two quarterbacks have fairly comparable statistics across the board, but Kaepernick has a clear edge in the touchdown-to-interception department, which in turn leads to his career quarterback rating being nearly 10 points higher.
Taking a look at the intangibles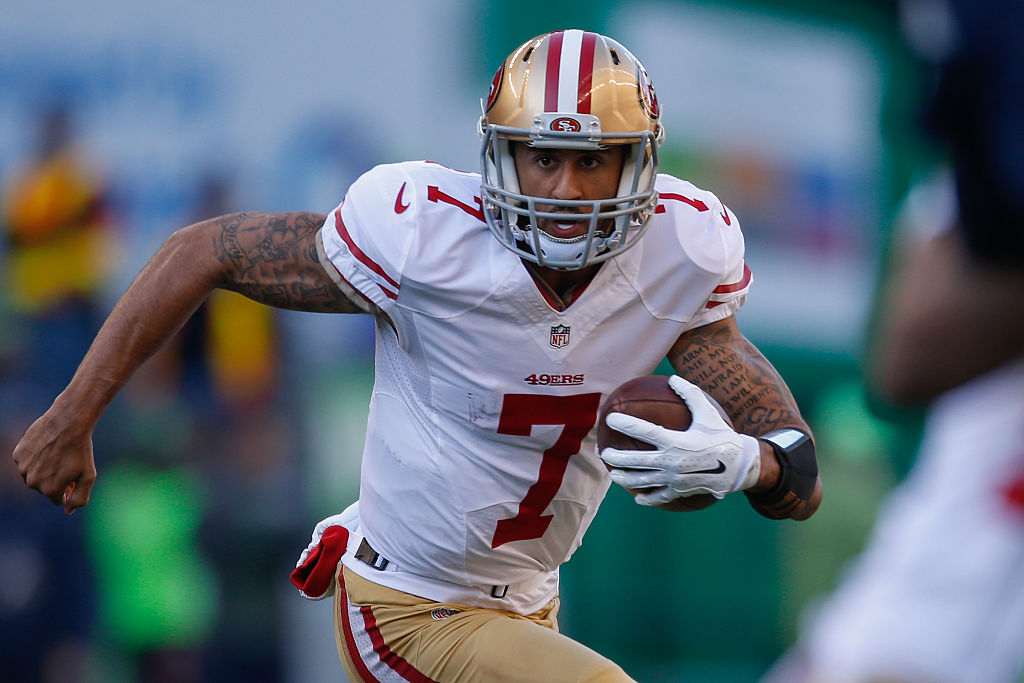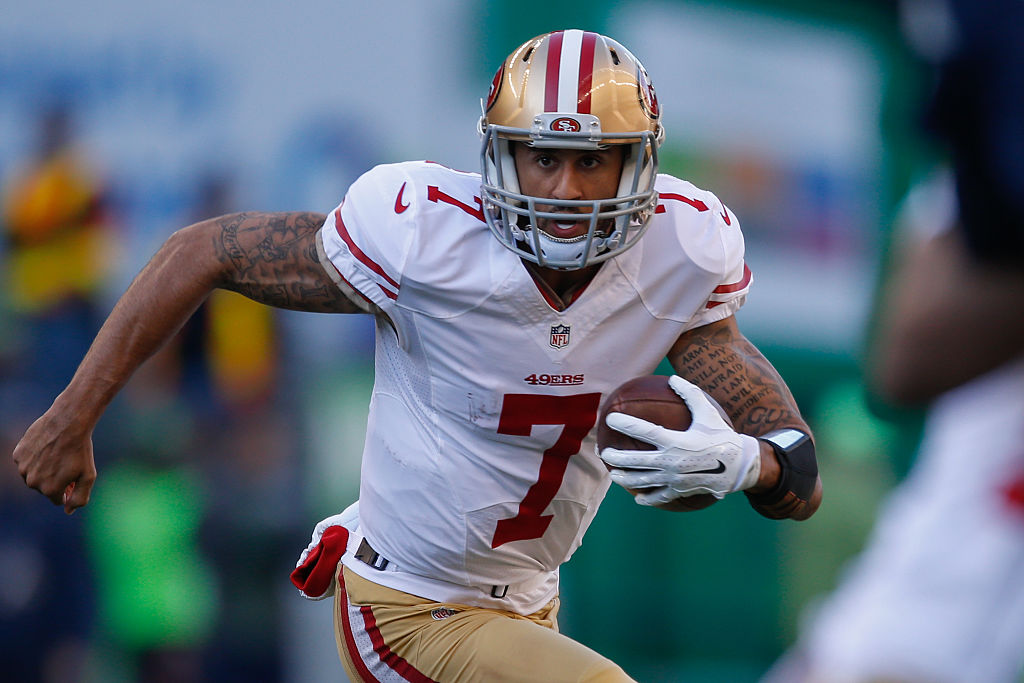 Josh McCown to his credit is fairly mobile for a pocket passer, amassing over 1100 rushing yards throughout his career. But his 4.5 rushing yards per attempt and 11.2 rushing yards per game pale in comparison to Colin Kaepernick, who is a far better runner who averaged 6.1 rushing yards per attempt and 33.3 rushing yards per game during his career.
McCown, like fellow Eagles backups Nate Sudfeld, Cody Kessler, and Clayton Thorson, has no postseason experience. Kaepernick has played in six postseason games with a 4-2 record including a 444-yard, four-touchdown effort in a 45-31 divisional-round win over the Green Bay Packers in 2012.
Colin Kaepernick is still only 31 years old, too; if he worked out in the backup role, he could be a long-term option behind Carson Wentz. At 40 years old, McCown isn't likely to give the Eagles much more than this season, even if he performs well when called upon.
But the ultimate intangible is controversy. McCown is a consummate professional that will disappear into the depth chart within a week or two. Kaepernick is a cultural icon that could create a constant distraction for the team as the media pays attention to his every word and every move. He is also a polarizing figure that could lead to fan boycotts or protests.
Is there a league-wide conspiracy against Kaepernick?
There almost certainly isn't any collusion among the NFL's teams to keep Colin Kaepernick out of the league. It's far more likely that each of the 32 teams in the NFL came to their own conclusion that all of the drama and controversy swirling around Kaepernick wouldn't be worth putting up with from a business standpoint or a locker room standpoint for a backup quarterback.
The First Amendment of the United States Constitution protects the country's citizen's rights to freedom of speech and protest, but it does not protect citizens from the potential consequences of those words or actions. Kaepernick's decision to kneel in protest during the National Anthem was his right, and it led to the media attention that he desired to bring to his message. Unfortunately for him, it's that media attention that is now keeping him out of the NFL.