6 Early Surprises in the 2016–17 NBA Season
We're a week into the 2016–17 NBA season, and there are already some early storylines worth watching. Some teams are off to surprising starts; some unexpected players are putting up big numbers; and other players' performances are less than stellar. These are six early surprises — good and bad — in the 2016–17 NBA season.
1. Hassan Whiteside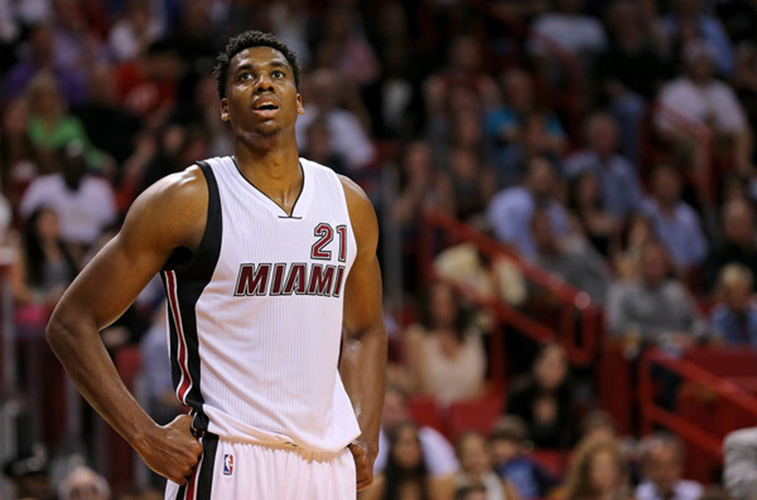 Miami Heat center Hassan Whiteside already has a great story in the NBA, reappearing after two seasons off with the Heat and averaging 13.3 points, 11.1 rebounds, and 3.2 blocks over the last two seasons. The 27–year–old quickly developed into one of the best centers in the league, earning a massive contract in free agency. With Dwyane Wade and Chris Bosh no longer on the court, Whiteside took on a bigger leadership role on the team.
So far this season, things are going well for Whiteside. In three games, he's averaging 21.7 points, 14.7 rebounds, and 3.7 blocks per game in just 31 minutes on average. He's shooting 64.3% from the field, which is an insane percentage — even for a center. Whether or not he can keep up these kind of numbers is debatable, but Whiteside is a talented and athletic player. Don't put it past him, even if he's doing it on a less-than-great team.
2. Chicago Bulls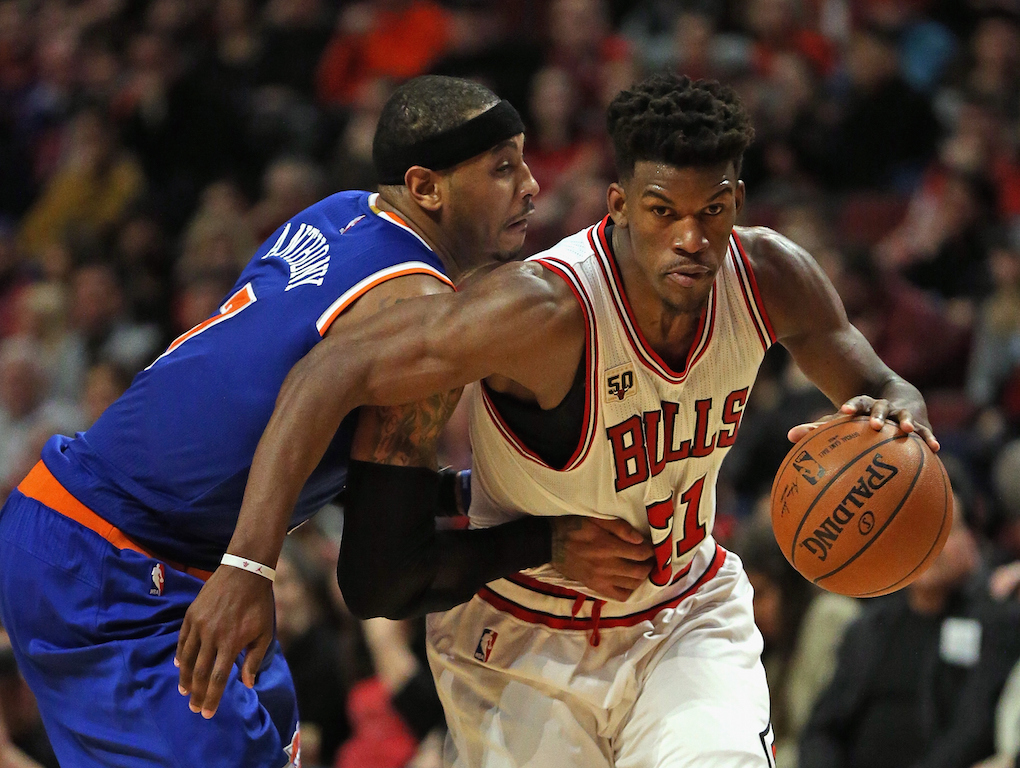 The Chicago Bulls made wholesale changes on their roster in the offseason, ditching veterans such as Joakim Noah, Derrick Rose, Pau Gasol, and Mike Dunleavy Jr. in favor of Robin Lopez, Rajon Rondo, Dwyane Wade, and several younger players. The result: a team most thought would struggle with floor spacing, lack three-point shooting in their regular lineup, and battle for the ball between Rondo, Wade, and Jimmy Butler.
But head coach Fred Hoiberg has worked his rotations well, starting each matchup with those three players but staggering their minutes over the course of the game. The Bulls have played solid defense, they've scored like crazy, and they've started the season 3-0 with quality wins against the Boston Celtics and Indiana Pacers. The common prediction prior to the start of the season: The Bulls were a borderline playoff team in the Eastern Conference. Now: They look good enough to finish as high as possibly No. 3 right now.
3. T.J. Warren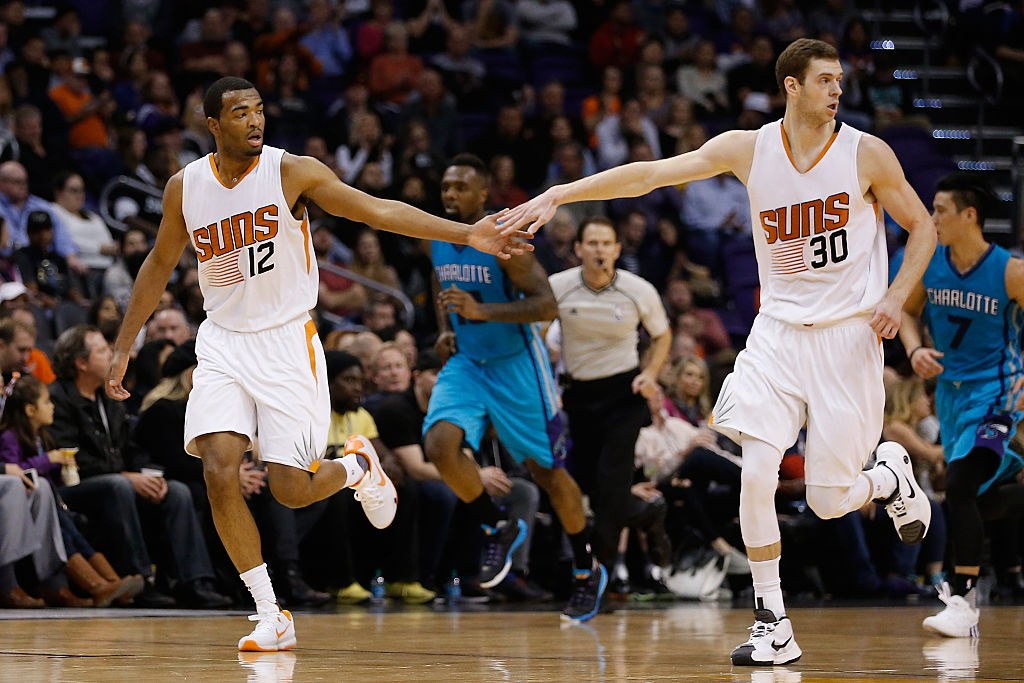 The Phoenix Suns may be 0-4 and staring at another dreary season, but forward T.J. Warren is a bright spot on their mediocre team. The 23-year-old entered this season with career averages of 8.7 points and 19.4 minutes in his two-year career, with high-scoring options such as Eric Bledsoe and Devin Booker ahead of him in regards to who gets the ball in important situations. But that hasn't stopped him from having a great first week of basketball.
Warren is averaging 21.3 points on 50.7% shooting in 35.5 minutes per game, which is even better when you consider that his shooting percentage isn't at all that outrageous when compared to his career mark of 51%. Whether Warren can keep it up or not remains to be seen. However, for now it looks like the Suns might have a glut of scoring options on a team that still struggles to stop the other team from putting the ball in the basket.
4. Joakim Noah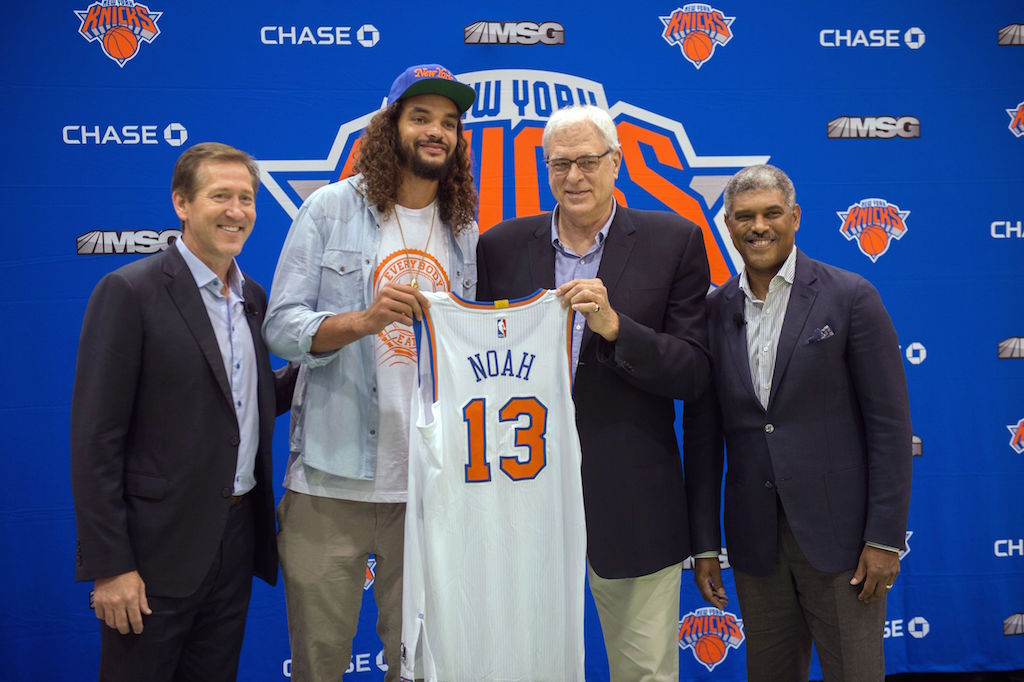 Granted, we've only seen a handful of games compared to the rest of the season, and Noah played a lot better overall in the most recent game for the New York Knicks (he grabbed 12 rebounds and dished eight assists). But for the four-year, $72.5 million contract that Noah received in the offseason, playing 24 minutes and averaging 2.7 points and 9.3 rebounds won't cut it.
In reality, after winning the Defensive Player of the Year award in 2013–14, Noah has seen his skills massively decline. He's experienced injuries quite a bit, with knee problems and a dislocated shoulder costing him almost all of last year. But Noah's offensive game is almost completely gone and he can't seem to play a full matchup at 100% energy like he used to, which is important for his effectiveness. It's still early, but the returns on Noah for the Knicks don't look good.
5. Dallas Mavericks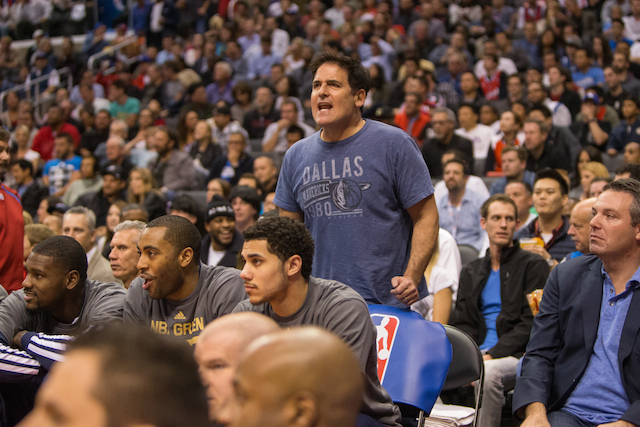 The Dallas Mavericks started the season 0-3, losing to the Indiana Pacers and twice to the rival Houston Rockets. A big part of that involves an injury to Dirk Nowitzki, who played in just one game so far this season. With owner Mark Cuban spending big money to improve the team, a winless start to the season is pretty disappointing.
The good news is that the Nowitzki injury isn't serious and he should return soon. Harrison Barnes, signed away from the Golden State Warriors, looked excellent in the early-going; he's averaging 20 points per game on 50% shooting from the field in 37.3 minutes. The Mavericks likely won't be a contender in the Western Conference anyway. However, they really need to get going if they still want to try for a playoff spot.
6. Luol Deng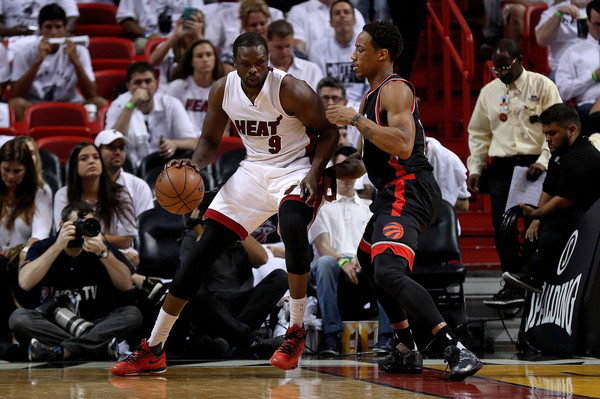 The Los Angeles Lakers spent some money in the offseason to put some veteran, winning players around their young core of talent. This includes 31-year-old forward Luol Deng, who was a part of some strong Chicago Bulls teams in his 13-year career. Coming into this season, Deng had career averages of 15.5 points and 6.2 rebounds per game. Last season he hit 12.3 points and 6.2 rebounds.
So far, Deng is a bit disappointing. He's only getting on the court for 26.3 minutes — well below his career average — and has scored just 7.3 points per game on 38.5% shooting from the field. We don't expect a lot from the Lakers. So, whether Deng performs on the court or not is probably less of a big deal than what he can teach the young players about defense and conducting yourself as a professional. But $72 million over four years is a lot to pay for that.
Statistics courtesy of ESPN and Basketball-Reference.