Eli Herring Chose Faith Over Money When He Declined to Play for the Raiders
Eli Herring had his priorities straight, even when money could have changed his mind entirely.
A star offensive lineman from BYU, Herring drew massive interest from NFL teams. Because of Herring's devotion to religion and his insistence he wouldn't work on Sundays, most of those same teams backed off.
The Oakland Raiders didn't fall under 'most teams,' though. Here's how far they went to try adding Herring to their roster.
Eli Herring was a highly-touted offensive lineman from BYU
RELATED: Whatever Happened to Shawn Bradley, BYU's 7-foot-6 Star, and His $70M NBA Salary?
It was easy to see why NFL teams wanted Eli Herring so badly. By his senior season in college, the massive offensive lineman stood 6-foot-8 and weighed 330 pounds.
He used that size effectively, too. After Herring returned from his LDS Church mission — one he spent in Salta, Argentina, from 1988 to 1990 — he became one of college football's top offensive linemen.
BYU won at least six games in each of his final four seasons. That included a 10-3 finish and Copper Bowl victory over Oklahoma in 1994.
Herring didn't want to play in the NFL for religious reasons
RELATED: What Happened to BYU Sharpshooter Jimmer Fredette?
The thought of adding a dominant offensive lineman with Eli Herring's height understandably appealed to most teams.
Draft analysts projected Herring to go anywhere between the first and third rounds, according to ESPN. It was a large range — Herring would have played his rookie season at 26 because of the LDS mission — but his experience and strength could have been worth the risk.
There was only one problem. Herring didn't want to work on the Sabbath and told teams as much before the draft.
Even if teams drafted him and gave him as much money as they wanted, Herring wouldn't play in the NFL because he didn't intend to work on Sunday, the day of rest.
Most NFL teams understood and removed Herring from their draft board. What point was there in drafting someone who openly said he didn't intend to play for religious reasons?
The Raiders still offered Eli Herring an insane amount of money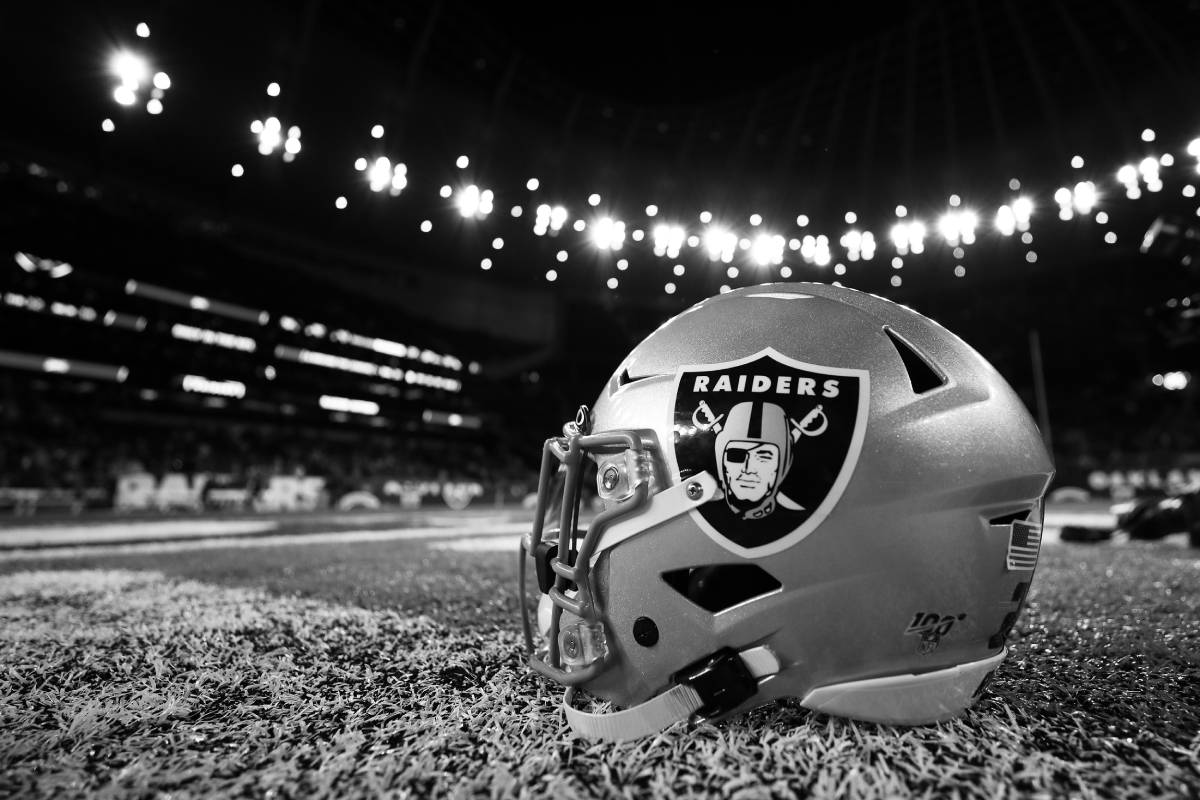 RELATED: Former Oilers QB Dan Pastorini Talks Football, Farrah Fawcett, and a Dislike for Al Davis
Al Davis and the Oakland Raiders went a different route when it came to Eli Herring.
The Raiders not only used a sixth-round pick on Herring, but they offered him a three-year, $1.5 million contract. Raider executive Bruce Allen thought the allure of a $500,000 rookie salary (although, it'd have been far less with how contracts actually work) would sway Herring.
The opposite happened. Herring chose not to sign with the Raiders and instead became a teacher, where his starting salary was $22,000.
In a 2015 interview with the Deseret News, Herring reflected on his decision and the attention he received through letters.
"On the one hand, it was kind of cool. People noticed what I did. On the other hand, it was kind of overwhelming. It was a learning experience. I had never done anything like that before. Occasionally someone would send me a manila envelope from LA or somewhere else with a copy of an article, in case I missed it."
In the end, though, Herring came away happy with how his life turned out. He raised seven children and made it clear "there was never a regret."