8 Elite MLB Pitchers Who Never Got the Recognition They Deserve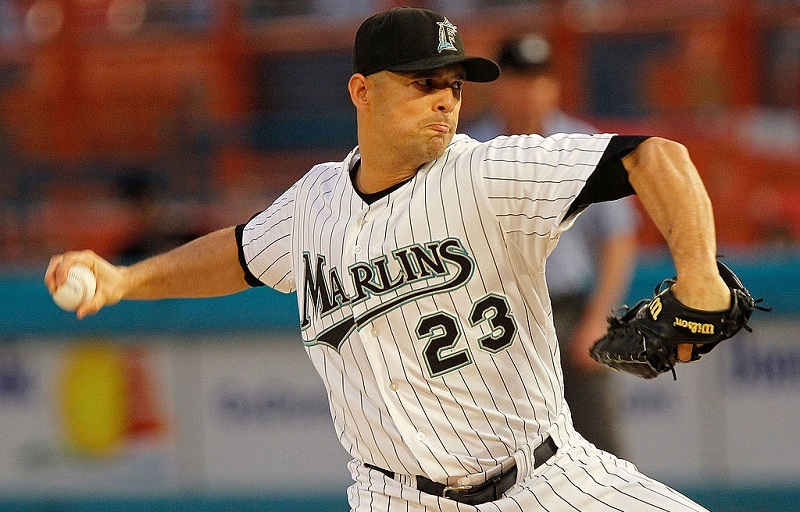 Stardom is a funny thing. Long ago, people realized it has little to do with talent or accomplishments and more to do with luck, connections, and public relations. As a studio exec would say, "A star is whoever I make a star." Much as we believe the statistical revolution has changed the way we think about baseball, the game is not much different from show business. Stars are often not who the numbers say are the best.
With this in mind, we thought about some pitchers over the past decades — some of whom retired in the past year — who never quite got the fame and recognition they deserved. We're talking about the grinders who started 32 games every year but maybe never had the run support or defense to get fancy records and brilliant ERAs. More often than not, those guys don't win the Cy Young Award, appear in All-Star Games, and become household names. Yet they tend to be the backbone of a team's rotation.
We hope to bring some of these great pitchers back into the conversation. Using the list of pitcher WAR leaders between 1996 and 2016, we pulled out names who ranked in the top 20 yet never received the accolades most of their peers did. (Our one exception was a pitcher who only spent seven seasons here in between playing for leagues overseas.) Here are eight MLB starting pitchers who have been incredibly underrated over the last two decades.
1. Mark Buehrle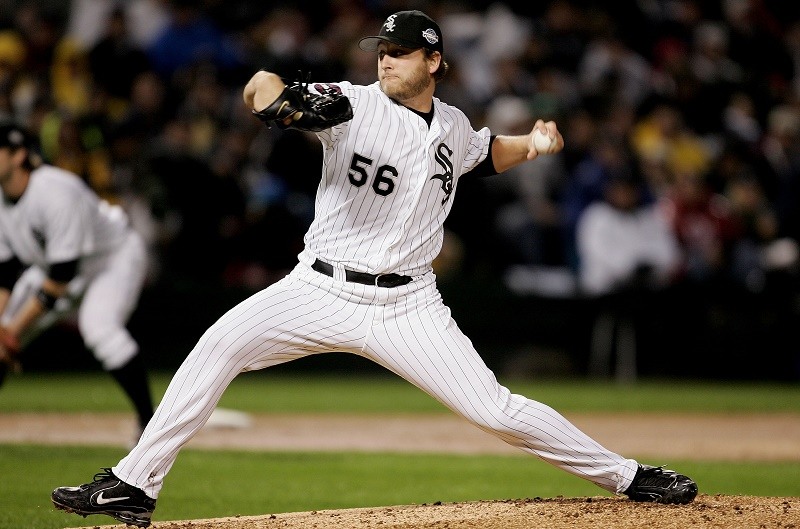 The fastest pitch Mark Buehrle threw (in the era of measurement that began in 2007) was 92.5 miles per hour. In his final year, he averaged 83.9 with his "heater." This is a good starting point to Buehrle's very underrated career. Over 16 seasons (starting in 2000), the quick-working lefty posted a 214-160 record and 3.81 ERA pitching all but one year in the American League. He only finished in the top five in Cy Young voting once, in 2005, when he went 16-8 with a 3.12 ERA and later helped the White Sox win the World Series.
Over the 20 years in question, Buehrle ranks 14th among all pitchers with a 51.9 WAR, per Fangraphs. Meanwhile, Baseball Reference puts him at 58.5 WAR, which places Buehrle ahead of folks like Orel Hershiser, Whitey Ford, Mariano Rivera, and David Ortiz. Not bad, right? Throw in his four Gold Gloves and ring when you consider how elite a pitcher Buehrle was without an equivalent amount of juice.
2. Javier Vasquez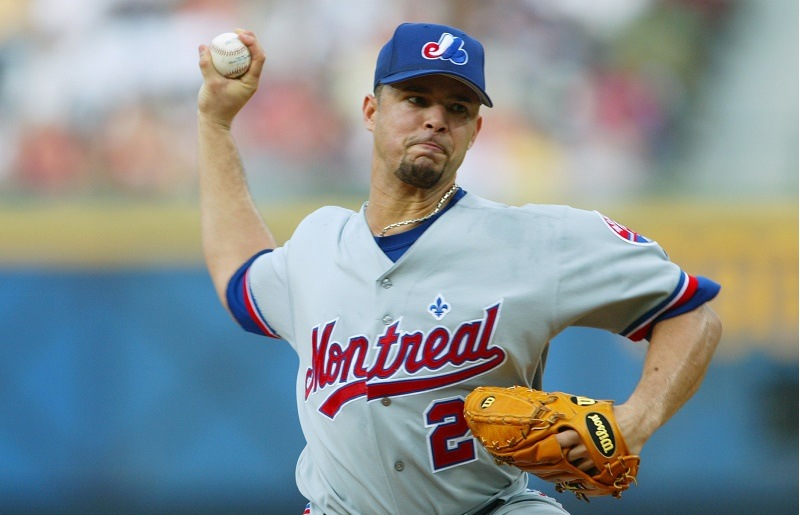 If you want to be really underappreciated, have your best seasons in Montreal then bounce around the league on a bunch of teams for the rest of your 14-year career. Puerto Rico native Javier Vazquez did just that, and ended with a 165-160 record and 4.22 ERA. That might sound mediocre, but then you notice his 2,840.0 IP and 443 starts. You read that right: Vazquez averaged over 200 IP and 30 starts every season. On only two occasions — 26 GS in 1999 and 2010 — did he come in below 30. Yet he made only one All-Star Game and finished in the top five of Cy Young voting once.
What's more, Vazquez rates 10th among all pitchers in Fangraphs WAR (53.9) over the 20 years in question. That's much better than Cliff Lee (47.3), Johan Santana (45.3), and others who were always in the "best pitcher" conversation. Now we turn to counting stats: Vazquez's 2,536 SO rank him 30th in MLB history, ahead of folks like Don Drysdale and Luis Tiant. Whether or not fans consider him elite, the record books will.
3. Andy Pettitte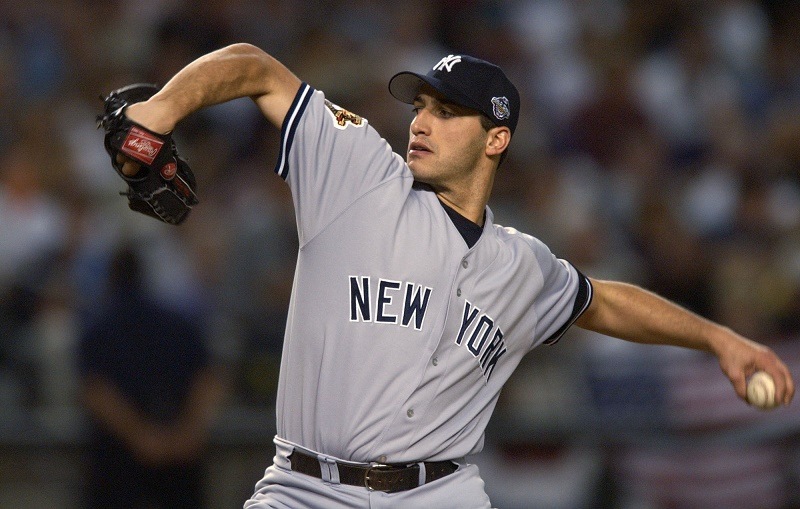 Who needs superstardom when you have rings? That's a fair argument, and Andy Pettitte won five World Series in his 18-year career, but he never got a Cy Young award and appears to be a long-shot for the Hall of Fame. The Texas native posted a 256-153 record and 3.85 ERA across his career and went 19-11 with a 3.81 ERA in 44 postseason starts. In the past 20 years, Pettitte ranks fifth in WAR among all pitchers. Despite playing on the Yankees and missing the playoffs only four times in his career, Pettitte always seemed to play in the shadow of other stars.
While David Cone and David Wells notched perfect games and Roger Clemens went on his remarkable run in New York, Pettitte was the steady arm in the background. After a brief stint in Houston, he returned to the Bronx and resumed his supporting role behind C.C. Sabathia on the Yankees' 2009 championship run. (Pettitte went 4-0 in 5 GS that postseason). His admission of using HGH while recovering from a 2004 injury likely doomed his Hall chances, but it also seems to have dimmed his legacy as an elite pitcher who spent most of his time confronting big offenses in small AL East parks. That's a mistake.
4. Roy Oswalt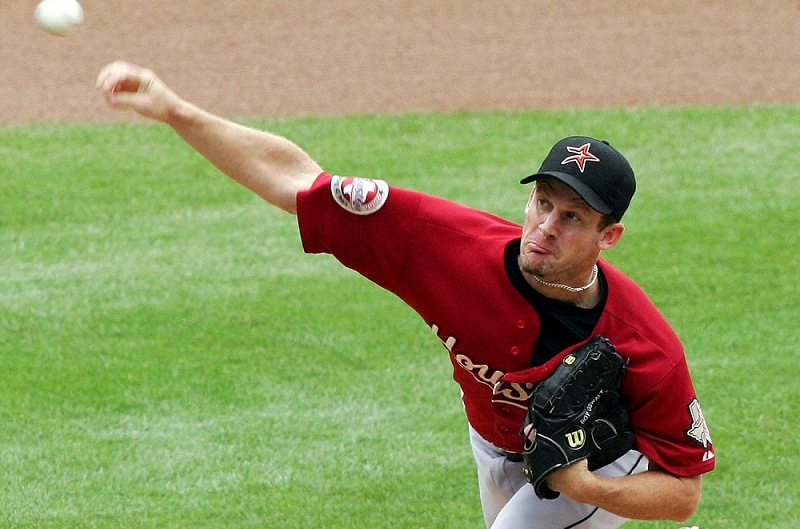 There was nothing intimidating about Roy Oswalt's small frame or mellow demeanor, but MLB hitters found it exceptionally difficult to score off the right-hander. Over 13 seasons, he compiled a 163-102 record and stingy 3.36 ERA pitching mostly for Houston (then an NL club) and ranks 13th in WAR among all pitchers since 1996. Despite two 20-win seasons, an ERA title, and his NL-best WHIP in 2010, Oswalt never finished above the top three in the Cy Young race and made only three All-Star Game appearances.
We believe playing his best years on (mostly) losing Astros teams kept Oswalt underrated and out of the "best" arguments. When he finally landed on the title-chasing Phillies at the start of this decade, the club was already in decline, despite the all-world rotation (Hamels, Halladay). After that, Oswalt spent a couple bruising seasons in Colorado and Texas before fading away from the scene. For a pitcher with four six-win (6.0 WAR or better) seasons between 2002 and 2006, he deserves more recognition.
5. Mike Mussina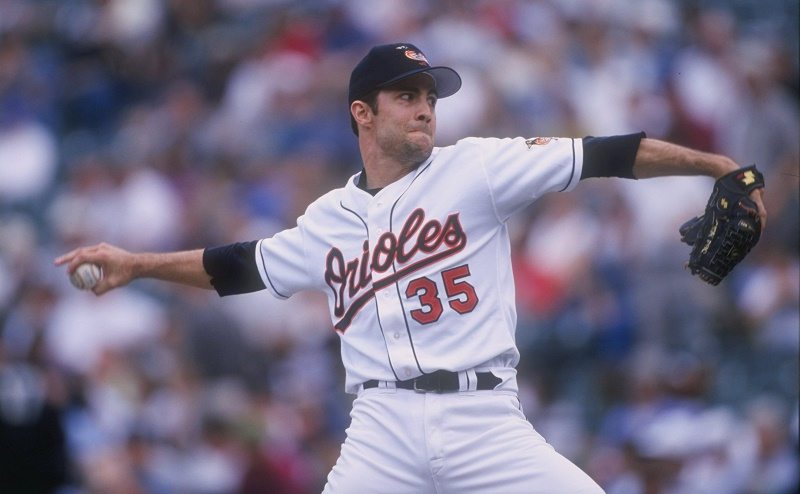 The career of Mike Mussina is very much a story of "the one that got away." After starting his career with 10 stellar years in Baltimore, the right-hander signed an eight-year deal with the Yankees after the 2000 season, which marked the end of that dynasty. By the time the Empire returned to claim its 2009 World Series title, Mussina was enjoying his retirement. But that's only scratching the surface. In 1995, while PEDs were in many sluggers' protein shakes, the Moose went 19-9 with a 3.29 ERA and four complete-game shutouts pitching in Camden Yards. He came in fifth in Cy Young voting, one of eight times he finished in the top six. (He never won.)
If we widen our scope to the past 25 years, Mussina sports the fifth-best WAR (82.1) of any MLB pitcher. Only Randy Johnson, Greg Maddux, Roger Clemens, and Pedro Martinez rank higher. Raise your hand if you consider Mussina in their class. According to the numbers rather than the narratives created over the preceding decades, the Moose deserves to rub elbows with all of the above, and hopefully he'll do so in the Hall of Fame soon. We'd say 270 wins and a 3.68 ERA in the AL East is quite an achievement in that era. Did we mention he won seven Gold Gloves?
6. Bartolo Colon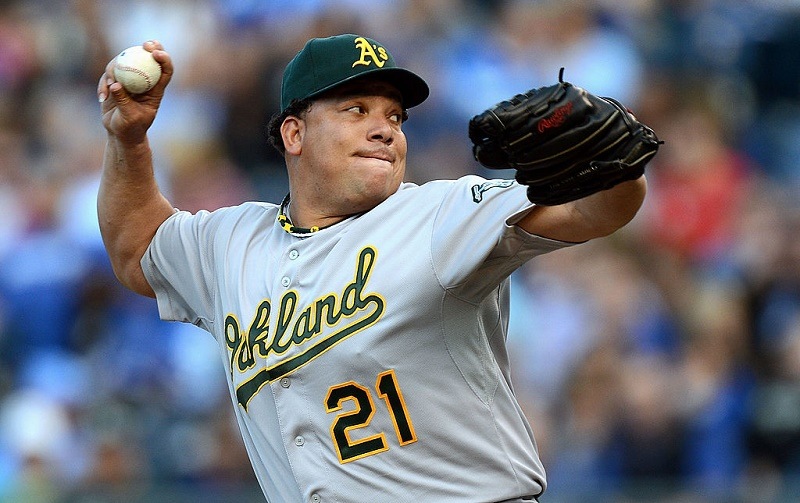 Though his reception veers between that of a novelty act and favorite drunk uncle, Bartolo Colon deserves to be counted among the elite for his performance over the past 20 years. Unlike every other pitcher on this list, Colon actually won a Cy Young award, in 2005, for a year that was far from his best. We'd say his 2013 season in Oakland (18-6, 2.65 ERA), coming off his 50-game suspension for PEDs the previous year, was better. Then there are his 2003 campaign (15 wins, 9 complete games) and 2002 (20-8, 2.93 ERA, 8 complete games).
Since then, the burly right-hander joined the Mets and became a fan favorite while posting a 6-to-1 K-to-BB ratio in 2015. At 43 (44 in May 2017), he's preparing for his 20th year in the game. Among pitchers over that time-frame, Colon ranks 21st in WAR. He also ranks 44th all-time in strikeouts and could break the top 35 by the time he's done. His 233-162 record (.590) is nothing to sneeze at, either. Were it not for the PED suspension and body-fat ratio, Colon would probably get the recognition he deserves.
7. Hiroki Kuroda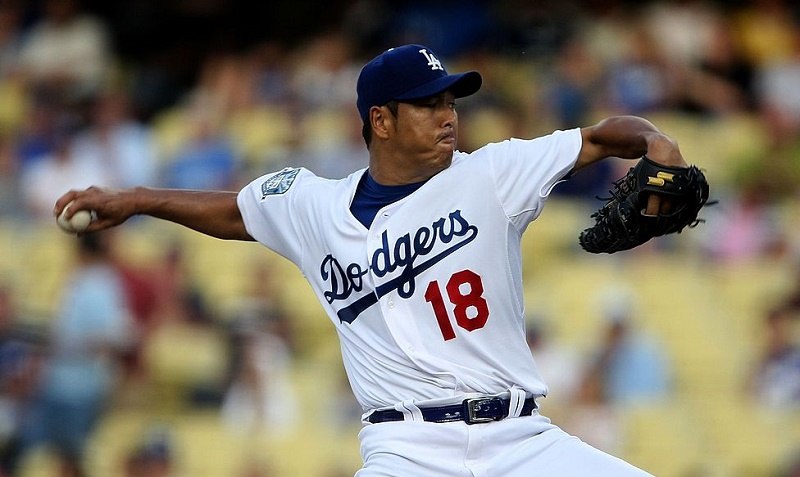 For this entry, we narrowed down the focus to the period between 2008 and 2014, the seven seasons when Japanese pitcher Hiroki Kuroda toed the rubber in MLB stadiums. Kuroda, who retired quietly in 2016 after pitching his last two seasons in Japan, ranked 17th among all MLB pitchers during his time on the Dodgers and Yankees. In his case, we can break down his lack of recognition to the simple prejudice fans and sportswriters traditionally had for wins.
Kuroda went 79-79 in his MLB career, mostly while pitching for mediocre teams in L.A. During his U.S. career, Kuroda posted a 3.45 ERA, which was better than Justin Verlander and Max Scherzer managed over the same seven-year span. If you're wondering whether anyone ever wrote those three names in the same sentence before, that's precisely the point of this article.
8. Tim Hudson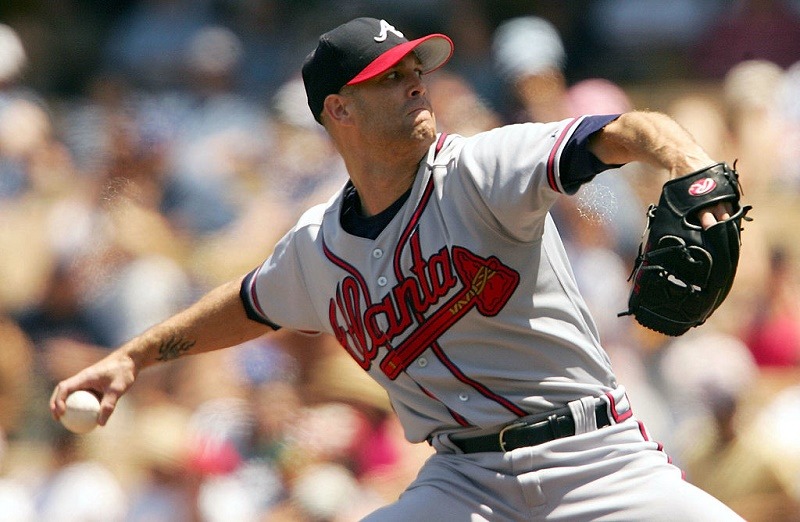 Talk about "Moneyball" all you want; without Tim Hudson, Barry Zito, and Mark Mulder, those budget-friendly offenses would have found winning impossible. Hudson in particular anchored those early A's teams with a 31-8 record in his first two seasons, including a second-place finish in Cy Young voting in 2000. Though he had better seasons later — including a 240-inning, 16-7, and 2.70 ERA performance in 2003 — Hudson never got that close to the award again.
Nonetheless, he did keep on dealing in small-market Atlanta for several years, where he continued his great career. It wasn't until his final season in San Francisco (2014) that Hudson got a World Series ring. A few injuries and years on non-winning teams kept him out of the limelight, but he still finished with a sterling 222-133 (.625) record and 3.49 ERA. Over the past 20 years, Hudson ranks 15th among all pitchers in Fangraphs WAR.
Connect with Eric on Twitter @EricSchaalNY
Stats courtesy of Fangraphs and Baseball-Reference.