Emboldened Formula 1 Driver Valtteri Bottas Already Getting Praise From Former Team That Left Him Behind
Formula 1 driver Valtteri Bottas is competing with a purpose.
After being left behind by his current team, Mercedes, Bottas signed with a new team in September. Since then, he has blitzed the F1 field.
Take that, Mercedes. See what you gave up.
Formula 1 driver Valtteri Bottas registers 51 points over the last three races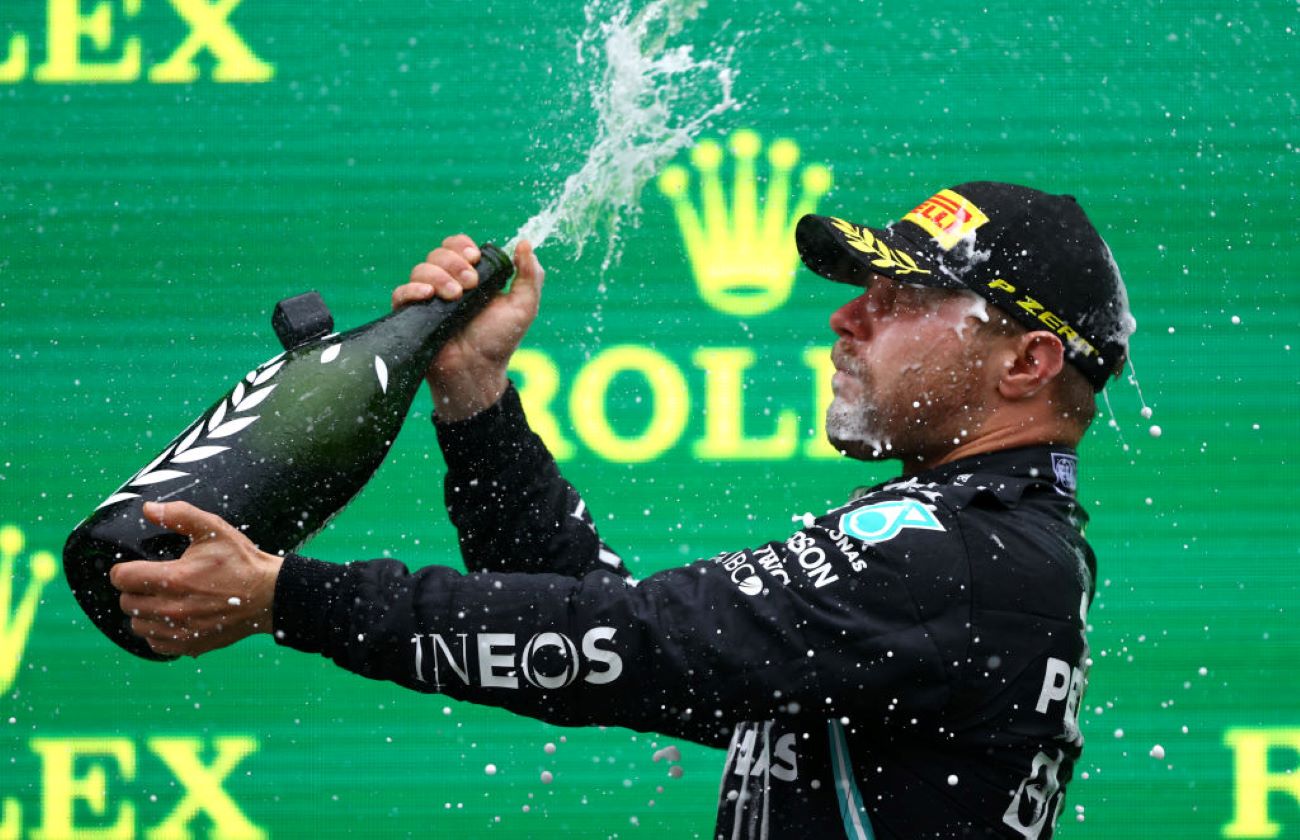 A teammate of one of F1's all-time greatest drivers, Lewis Hamilton, Bottas' recent effort shows his "current" team what it discarded, electing not to re-sign him to a contract extension.
Over the past three events, Bottas has collected 51 points, compared with F1 series leader Max Verstappen's 36 and Hamilton's 35.
By removing Bottas from the No. 77 machine after this season, Mercedes officials are eyeing rising driver George Russell to slide into Bottas' seat, according to formula1.com.
A collection of frustrating early-season finishes, including three DNFs and two P12s, likely helped Mercedes finalize its decision and allow Bottas to explore other options. He eventually signed with Alfa Romeo for 2022 before the September race in Italy.
The security appeared to embolden Bottas.
"… To be honest … I've been feeling very relaxed in any case and been able to just focus only on driving," Bottas said, reported by formula1com. "And for sure, that helps."
Bottas bolting through F1 field after signing a new deal
Since signing his new F1 contract, Bottas turned in the fastest qualifying performance at Monza and captured the sprint competition.
In Russia, he experienced an engine grid penalty, but still scored points.
In Turkey, he captured the flag from the pole.
"Well, I've had the confidence always, really, but it's nice to have a win and the reminder that you can win races," Bottas said. "It's been a while."
Bottas' previous win was Sept. 2020 in Russia when he beat Verstappen and Hamilton to the checkered flag.
With Verstappen and Hamilton pulling away from the field in the 2021 driver standings – Verstappen leads Hamilton, 262.5-256.5 – Bottas rests in third with 177 points. It's likely too far back to make a serious late-season charge.
Still, it must have meant something when his "former" boss, Toto Wolff, said he expected Bottas to win again under his banner.
"(The win in Turkey) may not be his last this season," Mercedes' team principal said after the race. "What he delivered was unbelievable. He started with an easiness from pole, pulled away, he was the quickest man on-track, the best in terms of tire management, kept it always under control, scored the fastest lap.
"This is a 10 out of 10."
Turkish GP winner Bottas to race like it's business as usual
The decision not to extend Bottas certainly was not perfect, but it could have created awkward situations in the team garage. The outgoing driver said the crew members continue to treat him with professional respect.
The F1 series is slated to resume racing on Oct. 24 at the United States Grand Prix. Bottas expects to continue attending all of the team's technical and pre-race meetings.
"I think the team has been good; nothing has really changed," he said. "Everything is normal, and the team has a good spirit overall, and we're really motivated for the rest of the year and working hard as always.
"I'm in every meeting that I've been in before, in these five years. If there's other meetings, I don't know about those. So for me, everything is normal!"
For the emboldened Bottas, his "new" normal seems to be collecting top-fives.
RELATED: Sebastian Vettel Executed a Disastrous Mid-Race Tire Switch to Slicks, and the Formula 1 Driver Knew It 'As Soon as I Left the Pits'