Embracing Speed Could Make the Spurs a Playoff Contender
Coach Gregg Popovich and the San Antonio Spurs have long been one of the most dominant NBA franchises, with five championships to show for it. Just as impressively, the Spurs have made the playoffs for 22 consecutive seasons — tied for the all-time NBA record. Yet a combination of retirements and roster changes in the last few years have put the Spurs' playoff legacy at risk.
This year, the Spurs have gotten off to a somewhat rocky start, primarily because of their lackluster defense. An over-reliance on midrange twos has also worried some critics. Yet many basketball experts agree that the Spurs may still be a dark horse playoff contender, thanks to their embrace of a new offensive weapon: speed.

The Spurs' offensive legacy
To explain why their new style of play is so revolutionary, it helps to take a look at the style of offense around which the Spurs built their legacy. The hallmarks of that system included patience, ball movement, and misdirection — attributes that lent themselves naturally towards a half-court style of play.

Much of that style was masterminded by coach Gregg Popovich, whose offensive sets have always been designed to open up flaws in an opponent's defense. As a result, the old Spurs were usually happy to proceed at a slow pace, carefully waiting for their opponent to make a mental mistake.

Of course, it didn't hurt that those old-school Spurs teams had some of the most dominant big men ever to play the game. In particular, the silky smooth post play of Tim Duncan ensured that San Antonio could always score effectively from the interior. For that reason, it isn't surprising that the Spurs always ranked among the slowest teams, as well as the least reliant on transition offense.

San Antonio embraces the NBA's speed revolution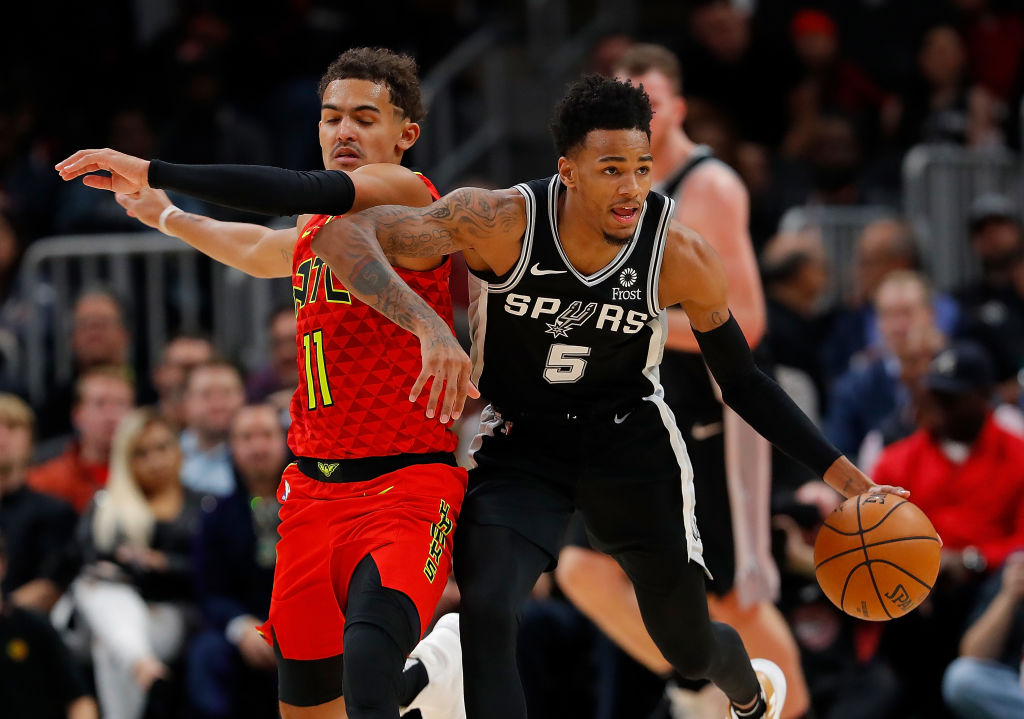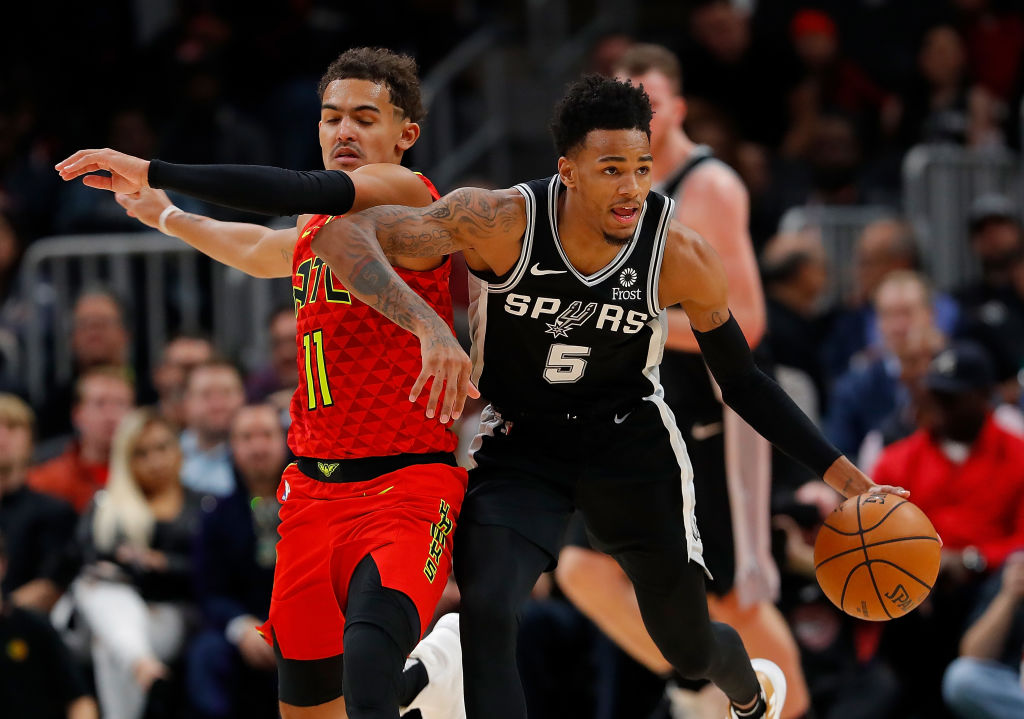 As the NBA landscape has changed in recent years, more and more teams have embraced up-tempo games built around speedy transition offense. The Spurs, meanwhile, have remained largely true to their roots. Last year, the Spurs ranked dead last in terms of transition frequency — a statistic that measures how many of a team's possessions begin with a transition play.

This year, however, the Spurs have made a significant change away from their plodding style of play. Tracking metrics show that San Antonio has risen all the way to sixth when it comes to transition frequency. But they're not just moving up the floor quickly, they're also scoring more efficiently in transition than any other team.

The Spurs' guards set the new tempo
So exactly what — and who — is responsible for this change in the way the Spurs are approaching offense? The two biggest names on the roster — LaMarcus Aldridge and DeMar DeRozan — both tend to prefer slower-paced half-court games. While their play has admittedly gotten a little quicker this year, they still can't account for such an overhaul.

Instead, the primary instigators of the speed revolution are two of San Antonio's young guards, Derrick White and Dejounte Murray. Both are excellent ball handlers who prefer to play an up-tempo style, weaving through transition traffic and slashing to the rim. Give Gregg Popovich credit for recognizing his guards' skillsets, and for giving them the green light to play at their preferred tempo.

Murray, in particular, has been revelatory, thanks to their virtually unstoppable combination of speed and finesse. He has proven equally effective at scoring in the paint, and at passing back out to open shooters. Once the team lifts his minutes restriction, it stands to reason that he will be even more impactful in terms of picking up the Spur's pace.

There can be no denying that the start of the season has been an uneven one for the Spurs. Yet if they continue their trend towards embracing speed, they will have a good shot at making the playoffs — even in the crowded Western Conference.