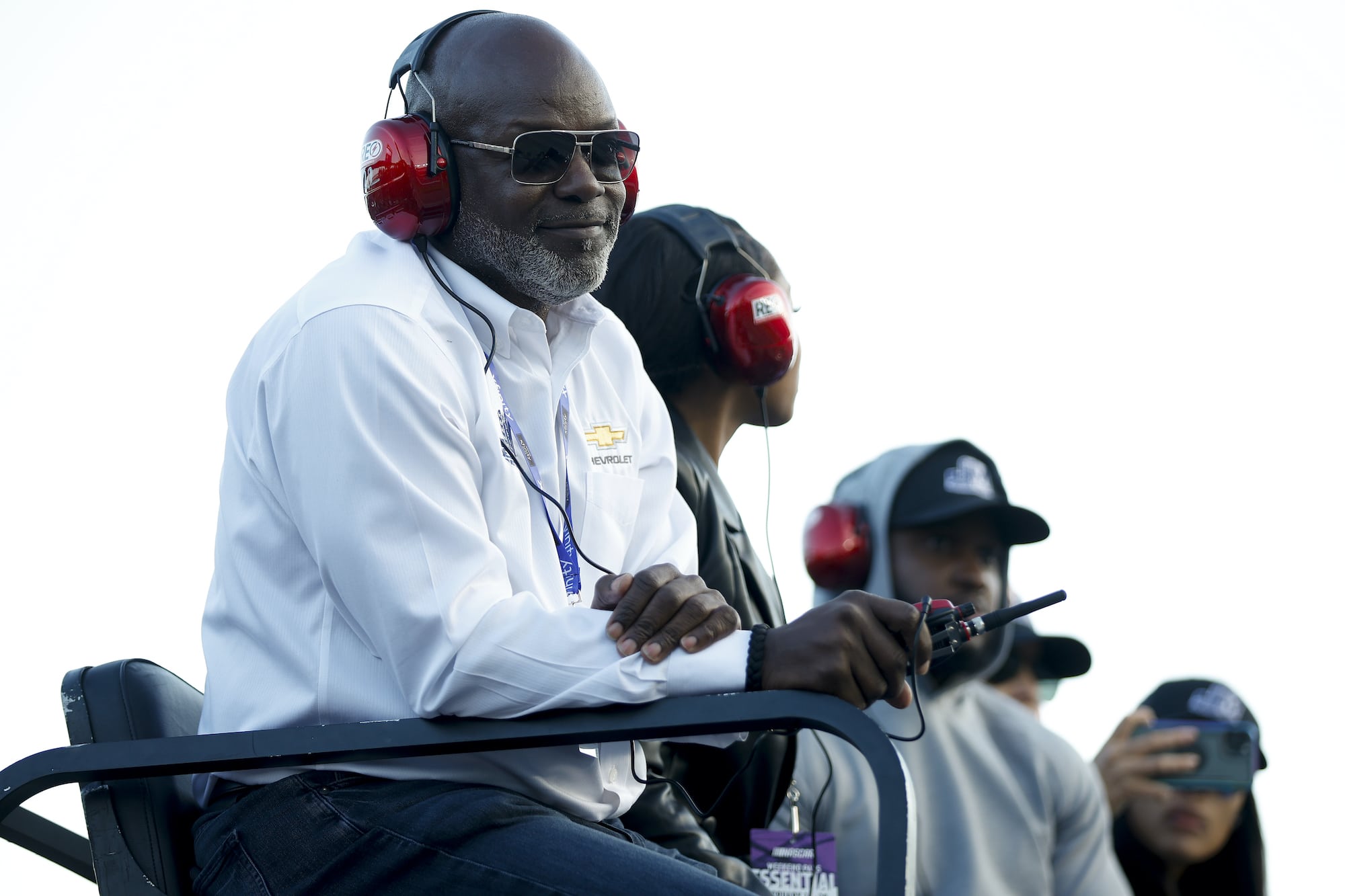 NFL Hall of Famer Emmitt Smith Is Latest Victim of NASCAR's Broken Business Model and Confirms Concerns Jeff Gordon and Others Expressed Months Ago
Dallas Cowboys great and NFL Hall of Famer Emmitt Smith is the latest victim of NASCAR's broken business model and part of a lawsuit trying to recover millions of dollars.
Former Dallas Cowboys star running back and Pro Football Hall of Famer Emmitt Smith is known for his gridiron greatness. But growing up, he had two passions — football and racing. In 2021, Smith got the opportunity to become part owner of a NASCAR Xfinity Series team and jumped at the chance.
This season, as co-owner of Jesse Iwuji Motorsports, the 53-year-old watched his first-year team struggle, which was not a surprise. What happened in September came as a complete surprise when the team learned that one of its primary sponsors would not honor its contract and pay the remaining millions of dollars owed. This move just confirmed what Jeff Gordon and others said months ago that NASCAR's business model is broken. 
Emmitt Smith becomes part owner of NASCAR Xfinity Series team
Emmitt Smith was introduced to Jesse Iwuji in 2021. He sponsored the driver for a single race at Texas. As they say, the rest is history.
"We became a sponsor during that particular race and that's how I got a chance to meet Jesse, understand what his mission was, understand what his plans were, and to try and be involved in every which way I possibly could to help enhance it," Smith said on NBC's Countdown to Green show. 
"And not only that but bring more attention and create those opportunities that Jesse talked about. Creating a legacy. A pipeline of people that have the potential but don't know the pathway to get there. Our mission is two or threefold. Obviously we want to win, but we also want to create opportunities for others." 
Smith watches team struggle and encounter sponsor issues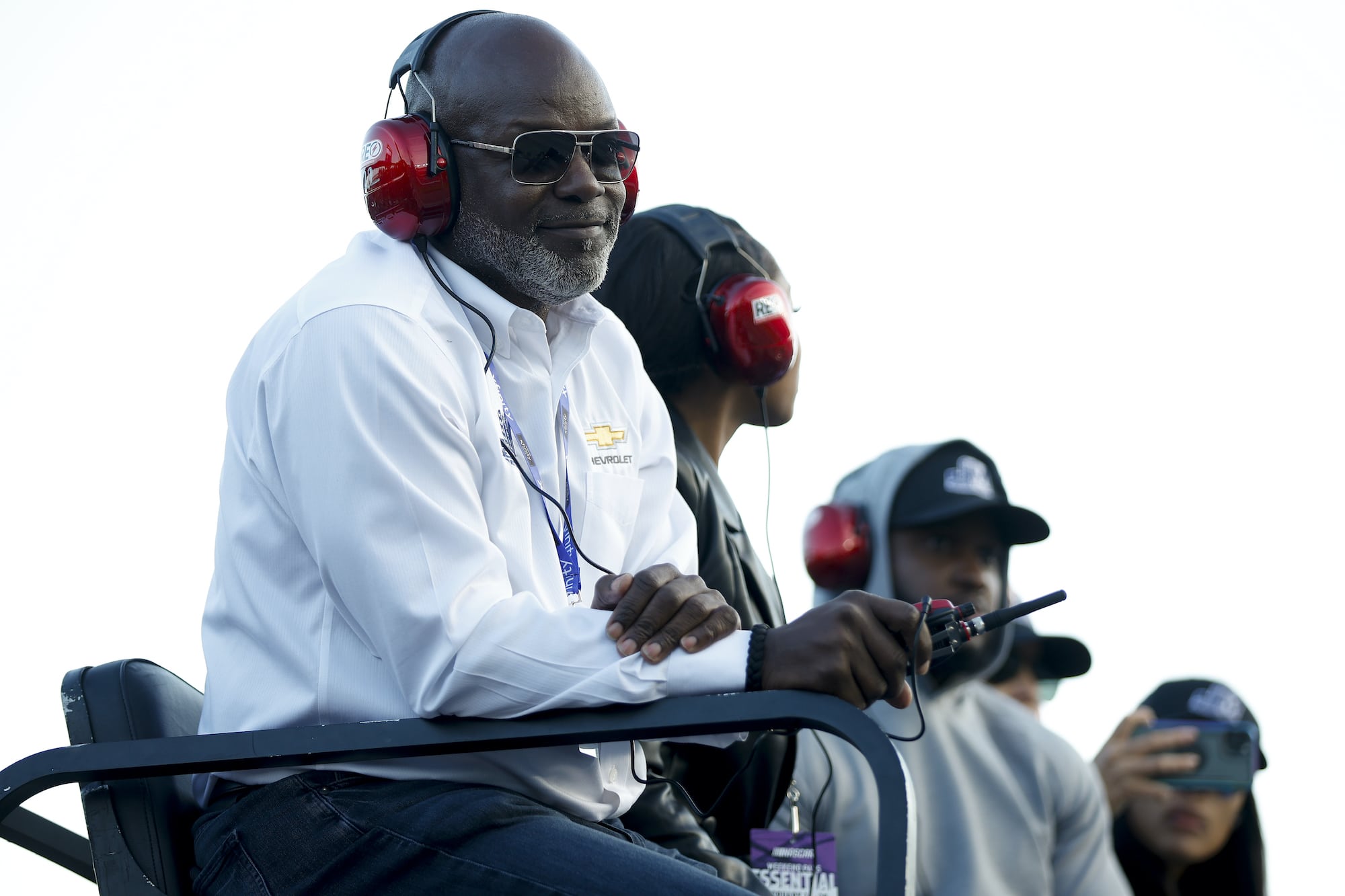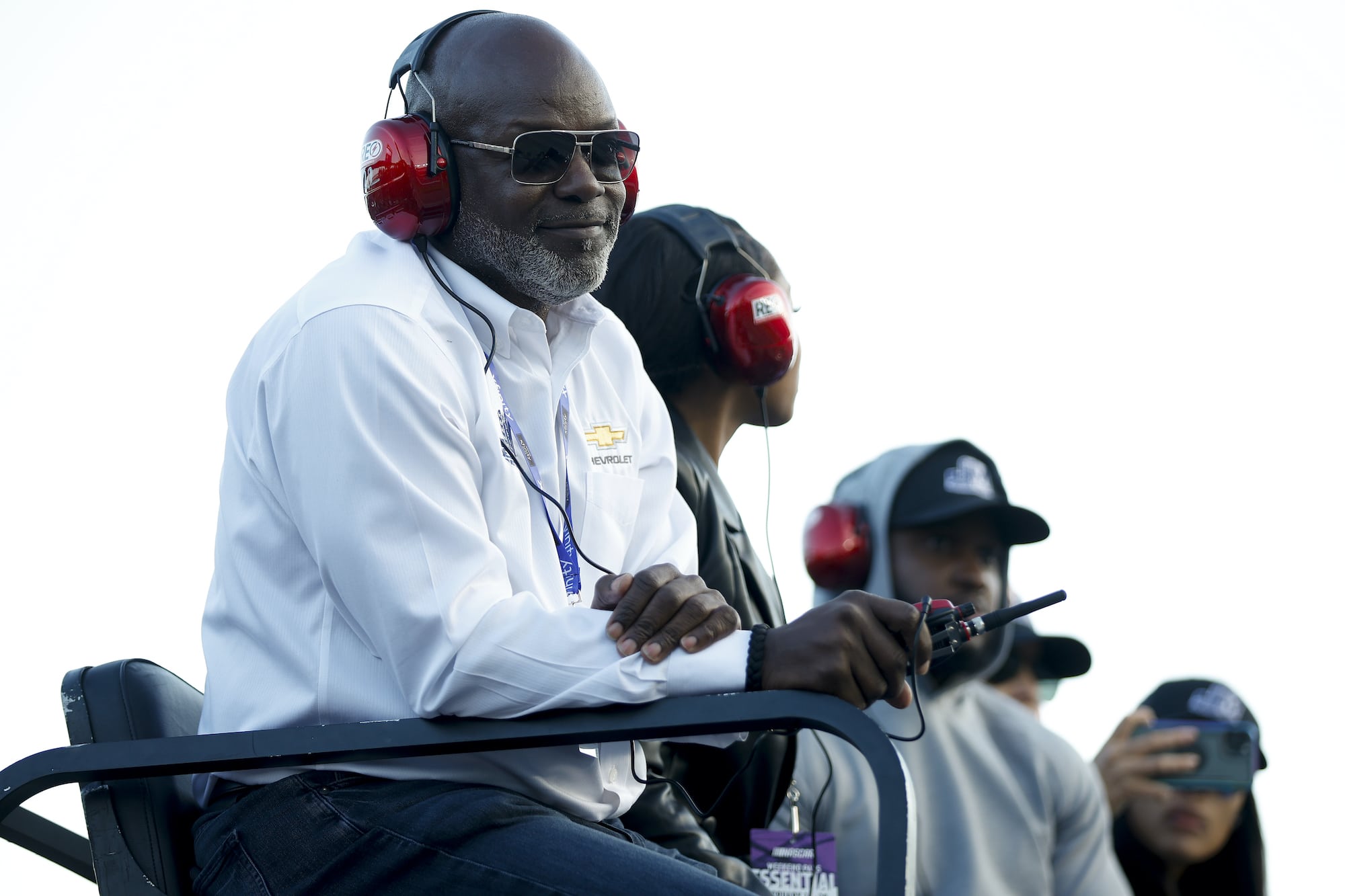 Winning in the team's first season was never going to happen. As is often the case for first-year teams, it's a struggle. It was for the No. 34 car, which scored a single top-10 finish and seven DNFs in split duty between Iwuji and Kyle Weatherman. The car also failed to qualify in three races. 
While those ugly numbers aren't surprising, what came as a total surprise to the team happened in September when an official at Equity Prime Mortgage, which sponsored the team for 14 races in 2022, informed the organization that it would not honor its sponsorship obligations and forego paying the remaining portion of the contract, totaling more than $4 million for a portion of 2022 and all of the races in 2023.  
This information became public last week in a lawsuit filed by JIM in Florida, asking for the $4.125 million.
Highlights issue Jeff Gordon and others raised months ago
In October, Jeff Gordon and several other top team executives and members of the Race Team Alliance called an impromptu press conference. In that meeting with reporters, the officials, which included Gordon, 23XI Racing investor Curtis Polk, Joe Gibbs Racing President Dave Alpern, and Roush Fenway Keselowski Racing President Steve Newmark, talked about the upcoming TV deal that ends after the 2024 season, and how the teams were negotiating to get a larger portion of the revenue, which is currently broken down to 65% to tracks, 25% to teams, and 10% to NASCAR. NASCAR owns numerous tracks. 
In that session with the media, the four men repeatedly highlighted how the sponsor-dependent model isn't working and no longer sustainable. Gordon even shockingly admitted that Hendrick Motorsports hadn't turned a profit in years. The members of the group acknowledged that these negotiations with NASCAR are a pivotal moment in the sport's history. 
What's happening to Smith and Iwuji is further proof of what Gordon and the others said. A business model that is so reliant on sponsorship, which according to reports, is 60 to 80 percent of the teams' annual revenue, is a recipe for disaster. Sponsors like Equity Prime can just up and leave and that can quickly put a team in a tough financial position. 
And that's why Gordon and the other executives are so insistent on changing the model so that teams don't have to worry about losing millions overnight, and more importantly, might be able to make money in a business venture that has been notorious for doing just the opposite since its very early days.