Emmitt Smith's ESPN Tenure Is Among the Worldwide Leader's Greatest Failed Experiments
Dallas Cowboys star Emmitt Smith learned firsthand that on-field success doesn't guarantee greatness on TV.
Smith is among the greatest players in NFL history, and he still holds the rushing yards and touchdowns records. Various TV networks, including ESPN, sought after Smith, quarterback Troy Aikman, and the most important players from the 1990s Dallas Cowboys' dynasty.
Some, like Aikman and Jimmy Johnson, have thrived on TV. The same can't be said for Smith, who left ESPN as one of the network's greatest failed experiments.
Emmitt Smith is among the greatest running backs ever
RELATED: Jerry Jones' Advice Transformed Emmitt Smith's Life — and Net Worth — Forever
Emmitt Smith could ball, and his place on the all-time leaderboards prove that fact.
The 17th overall pick in 1990, Smith ran for an NFL-record 18,355 yards and 164 touchdowns in 15 NFL seasons. Smith spent 13 of those seasons with the Dallas Cowboys, making eight Pro Bowls and four first-team AP All-Pro teams.
A capable receiver, Smith also turned 515 receptions into 3,224 yards and 11 touchdowns in his career. He led the NFL in rushing yards four times between 1991 and 1995.
Smith won the 1993 NFL MVP Award when he ran for 1,486 yards and nine touchdowns on 5.3 yards per carry.
Like many of his teammates, Smith shined in the postseason. Smith ran for 1,586 yards and 19 touchdowns on 4.5 yards per carry in 17 career playoff games. Dallas won three Super Bowls in the 1990s with Smith in the backfield.
Smith famously closed his career with the Arizona Cardinals from 2003-04.
Many of the 1990s Dallas Cowboys stars took TV jobs
RELATED: Are Troy Aikman and Joe Buck Friends Beyond the Fox Broadcast Booth?
The Dallas Cowboys are America's Team, and TV networks wanted to capitalize on that fact in their personnel departments.
Several of the league's affiliated networks pursued stars from the 1990s Cowboys dynasty. Starting quarterback Troy Aikman and head coach Jimmy Johnson both wound up at Fox.
Aikman has worked alongside Joe Buck since 2001, and the two became the network's top broadcast team a year later. Johnson, who worked as a studio analyst from 1994-95 before returning to coaching, has held that position since 2002.
Johnson now remotely appears on the Fox NFL Sunday pregame show. Daryl Johnston, a Pro Bowl fullback in the 1990s, has worked on Fox's NFL coverage since 2001. 
Legendary Cowboys receiver Michael Irvin spent several years at ESPN. Irvin joined the NFL Network in 2009 and has been there since then. 
The Emmitt Smith experiment failed in a big way for ESPN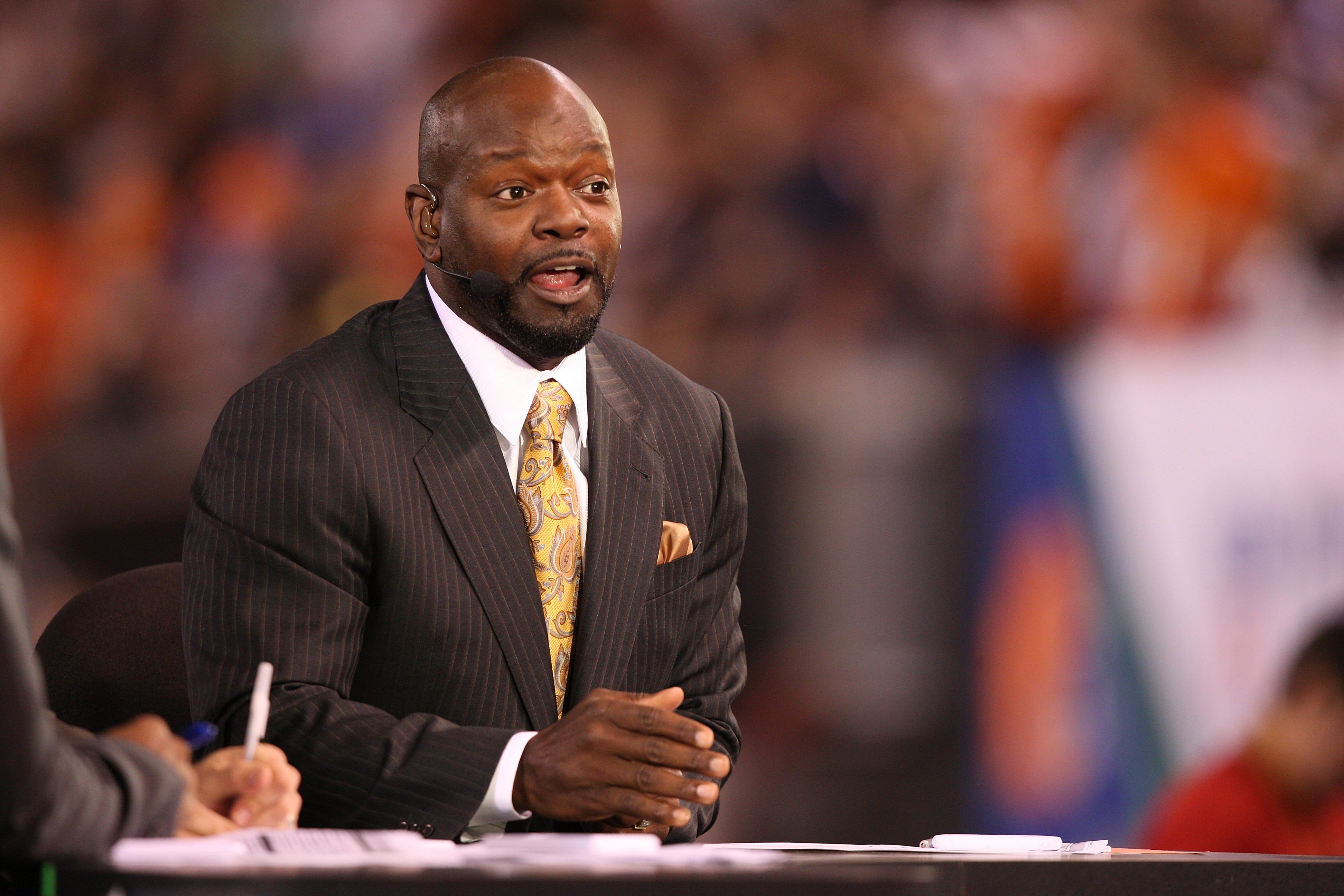 RELATED: Cowboys Great Emmitt Smith Kept a Promise to a Dying Walter Payton
Emmitt Smith immediately joined the NFL Network when he retired after the 2004 season.
Unlike ex-teammate Michael Irvin, who went from ESPN to NFL Network, Smith did the opposite in 2007. What followed is one of the greatest failed experiments in ESPN history.
Smith regularly received criticism for his malapropisms and inability to articulate. Walterfootball.com created a full list of Smith's "grammatically incorrect sentences and phrases."
Some of the highlights, if they can be called that:
"Brett Favre went into Dallas nine times and have a big goose egg."
"I'm concerned about a guy who fall down before get hits."
"[Matt Cassel], obviously, has not earned his rites of passages in the locker room."
"The NFC West is probably one of the weakest… CONFERENCES… in the whole NFC. These guys over here, you have the Cardinals, you have the 49ers, you have the Seahawks, and you also have the Rams…"
"If it slip in Week 1, it slip in Week 8."
"They started 6-2. Now, they're 6-3."
"The way you perform make them feel about you different."
"Eli Manning has been given the rice of passage."
Fans of The Sopranos should be furious that Smith and Little Carmine, he of the "sacred and the propane," never had a sitdown.
In all seriousness, it was clear Smith tried his hardest on the broadcasts, and some of his points made sense underneath the grammatical errors. ESPN did not bring Emmitt Smith back for the 2009 season, and it isn't hard to see why.
Like Sportscasting on Facebook. Follow us on Twitter @sportscasting19.