An Emotional Andy Murray Is Fighting at Wimbledon 2021: 'Each Match Could Be My Last'
Andy Murray is closer to his career's end, but what a wonderful ride it's been. Once one of the sport's best players, the Brit is now one of the sport's elder statesmen. As Murray nears retirement, we can reflect on what he's accomplished. Fortunately, fans have the chance to see the 34-year-old at Wimbledon 2021. So how did he qualify? Here's how Murray made it to Wimbledon, his thoughts on a possible retirement, and how he'll likely fare at the tournament.
Andy Murray entered Wimbledon via a wild card
According to Eurosport, both Murray and Venus Williams have received wild-card spots for Wimbledon. He did so by defeating Benoit Paire, the 46th-ranked player in the world, at Queen's. It was Murray's first singles match since March 2021 and his first win on grass since 2018. That's significant, as the Wimbledon surface might be the most famous grass court in the world. One could look at this win as a prelude to Wimbledon.
Murray's victory enabled him to gain entry to Wimbledon, where he's had success in the past. But it also gave Murray an opportunity to reflect on what this will mean to him.
Murray knows this may be his last shot
Murray was emotional following his victory over Paire. He reportedly "fought back tears" as he made his post-match comments. Murray's statement highlights that above all else, he's a competitor:
"I just really want to play. Like I said, I have not really had the opportunity to do that the last few years. You know, when I have, it's been pretty fleeting … Obviously, I said before there is obviously a lot of doubts as well like when you haven't hardly played. But in the back of my mind and in practice, I put in so much work and have done so much good stuff."
Murray has been plagued by injury issues for the past several years. According to The Independent, he had hip surgery in 2019 that put his career and marriage in jeopardy. His body was breaking down so much that he thought this year's Australian Open in January would be his last tournament. Luckily for him and for tennis fans everywhere, this isn't the case as he'll compete at Wimbledon.
Murray may not be in his prime anymore, but he's apparently not going to let that stop him from giving it his best shot anyway.
How Andy Murray is faring at Wimbledon 2021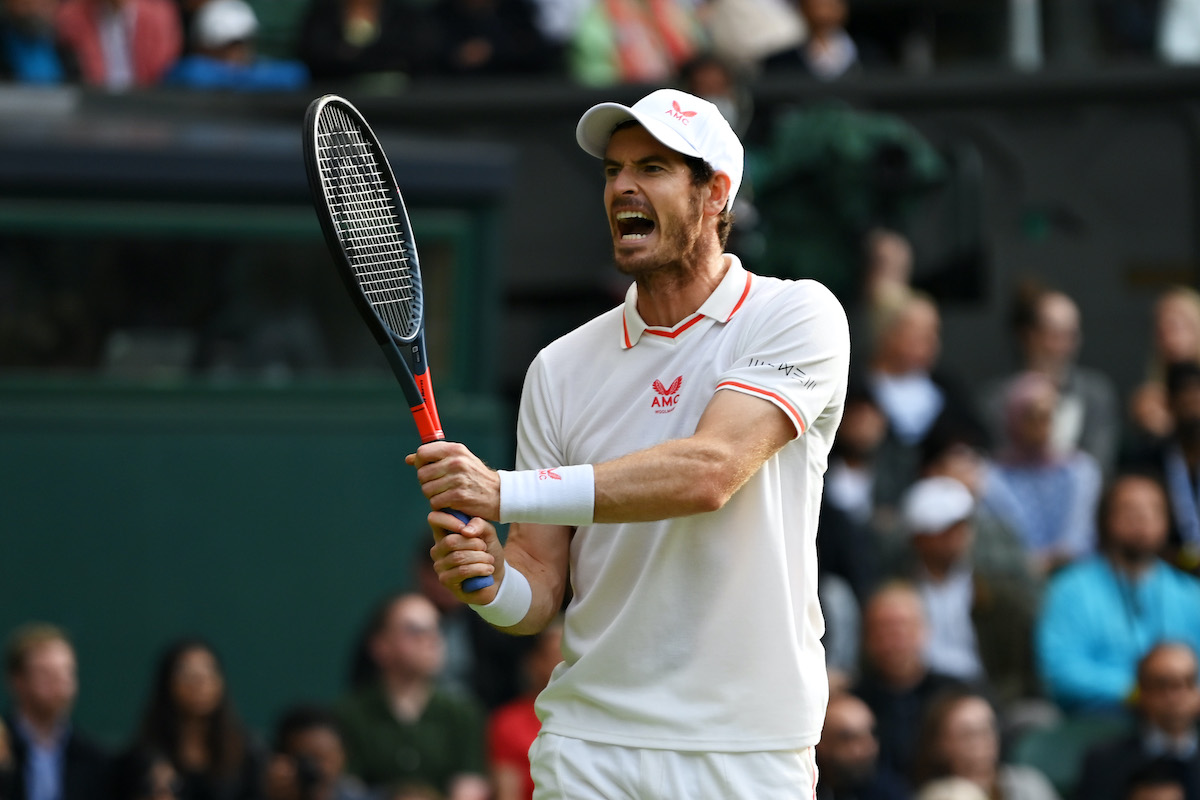 Murray's Wimbledon appearance is great for the sport. It gives his English fans another chance to see him (and possibly say goodbye). Murray has been great for tennis; he's a fan-favorite who's had his share of success, always representing himself and his country well at both Grand Slam and between-Grand Slam tournaments.
That said, Murray winning at Wimbledon is highly unlikely. According to his ATP profile, he's currently ranked No. 119 in the world. He has 46 career titles, three of which were Grand Slams. He's won at Wimbledon before, but that was a different player at a different time.
The truth is that while Murray is still beloved by fans, it would take nothing short of a miracle for him to win at Wimbledon in 2021. But maybe just being there is enough. Murray certainly deserves a proper sendoff in front of his British fans, and he'll definitely get that no matter how long he lasts in the tournament.
RELATED: Arthur Ashe and Jimmy Connors' Rivalry Ended With a $3 Million Lawsuit and Wimbledon Faceoff