An 'Emotional' DK Metcalf Has Plans for His Home State After Setting the Signing Bonus Record for a Receiver at $30 Million
DK Metcalf doesn't just want to be a football player. The Seattle Seahawks star wants to make an impact on the community that got him where he is today. Growing up in Mississippi, Metcalf grew to love his state. While his NFL career took him to the West Coast, his commitment only grew stronger as he became the Pro Bowl receiver he is today. 
Mississippi's finest
Metcalf wears his love for Mississippi on his sleeve. The wide receiver knows the insurmountable odds he faced en route to the NFL. Because of this, Metcalf doesn't shy away from using his wealth and platform to make life better for those around him, and the end game is noble: improving the lives of everyone back home.
According to Sporting News, he signed the fourth-year wide receiver to a three-year deal worth $72 million; $58.2 million guaranteed with a $30 million signing bonus, to boot. Anyone who knows of Metcalf's charitable side won't be surprised to see that he intends to use his money for good. 
For instance, the Seahawks star aims to promote a healthy lifestyle after struggling to properly do so during his youth.
"When I was growing up, Mississippi was also known as the most obese state in the U.S. So, just fixing that problem [is] probably number one," Metcalf said, according to the Tri-City Herald.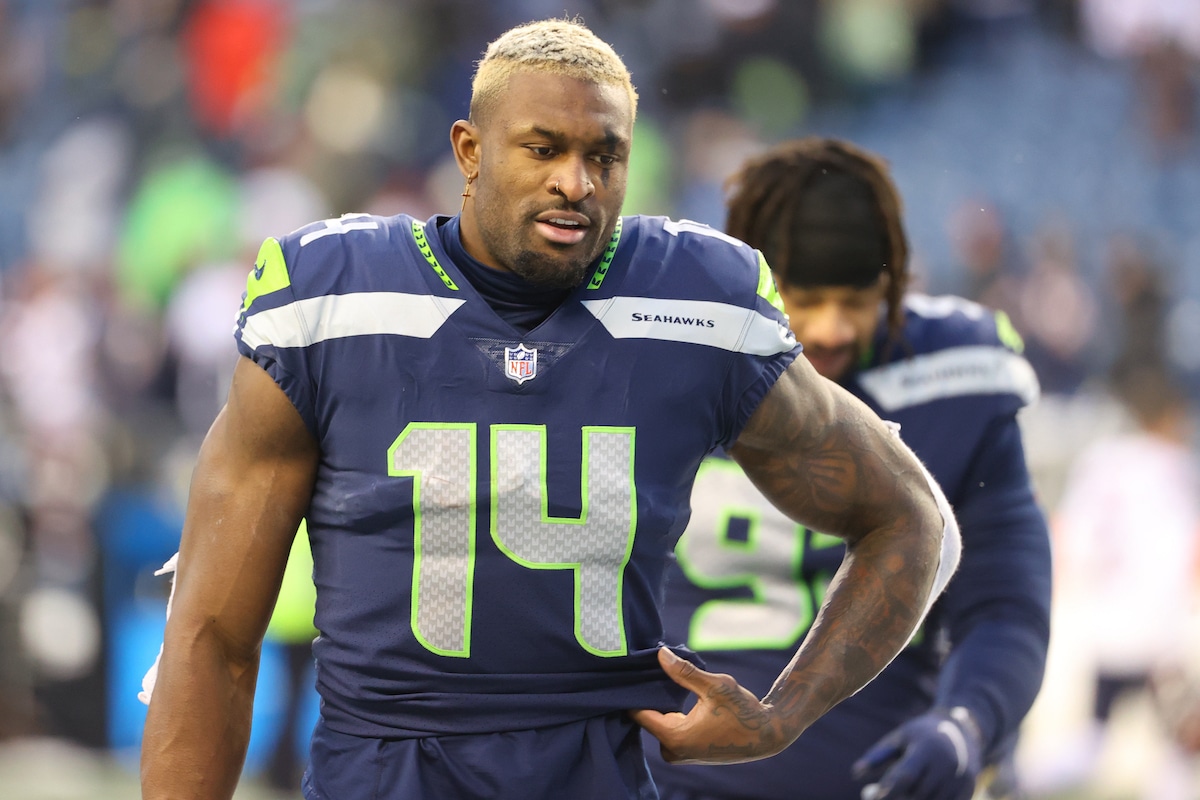 After all, he made it despite the insurmountable odds placed on him, and he wants to use his story and perspective to show people how to get ahead. 
"I'm about to get emotional," Metcalf stated. "It really hasn't hit me until now, that I'll have the opportunity to just help so many people back home, to help my family. And just thinking about when I broke my neck and I was told that I wasn't going to play football again."
Looking back at this long journey, his commitment to helping others makes more sense. 
Metcalf's journey to the NFL
Given DK Metcalf's unabashed love for his home, there was only one place to go for a true blue Mississippian like himself after high school. He played three years at Ole Miss, though he red-shirted after just two games during the first year. The following year, Metcalf received 646 yards in 12 games despite the injury that nearly cost him everything. 
Football doesn't care how hard you work to get there. In 2018, Metcalf almost lost it. He fractured his neck during a 2018 kickoff return at Arkansas. The harrowing injury silenced the opposing crowd and ended with him strapped to a stretcher with an air mask over his nose and mouth. An injury brought him down at the height of his amateur career, but Metcalf wasn't going out that easy. 
DK Metcalf journeys back to the NFL
Metcalf spoke about this trying season in his life with the Seattle Times in 2020. 
"Heartbreaking," Metcalf said. "I cried because football was taken away from me at that moment … I was just going to focus on getting my degree and finishing school."
However, Dr. Kevin Foley told Metcalf about another surgery that could keep his football dreams alive. Metcalf took him up on that, and the budding superstar is set to enter his fourth season with the Seattle Seahawks. According to Pro Football Reference, Metcalf is a one-time Pro Bowler with over 3,000 receiving yards in just 49 games. The Seahawks noticed.
Metcalf overcame adversity at nearly every step, and it's finally paying off beyond the field. Despite the multi-millionaires growing bank account, the kid from Mississippi has a heart for those who got him where he is. Now, he can pay it forward.
RELATED: Ranking Russell Wilson's 5 Greatest Seasons With the Seattle Seahawks