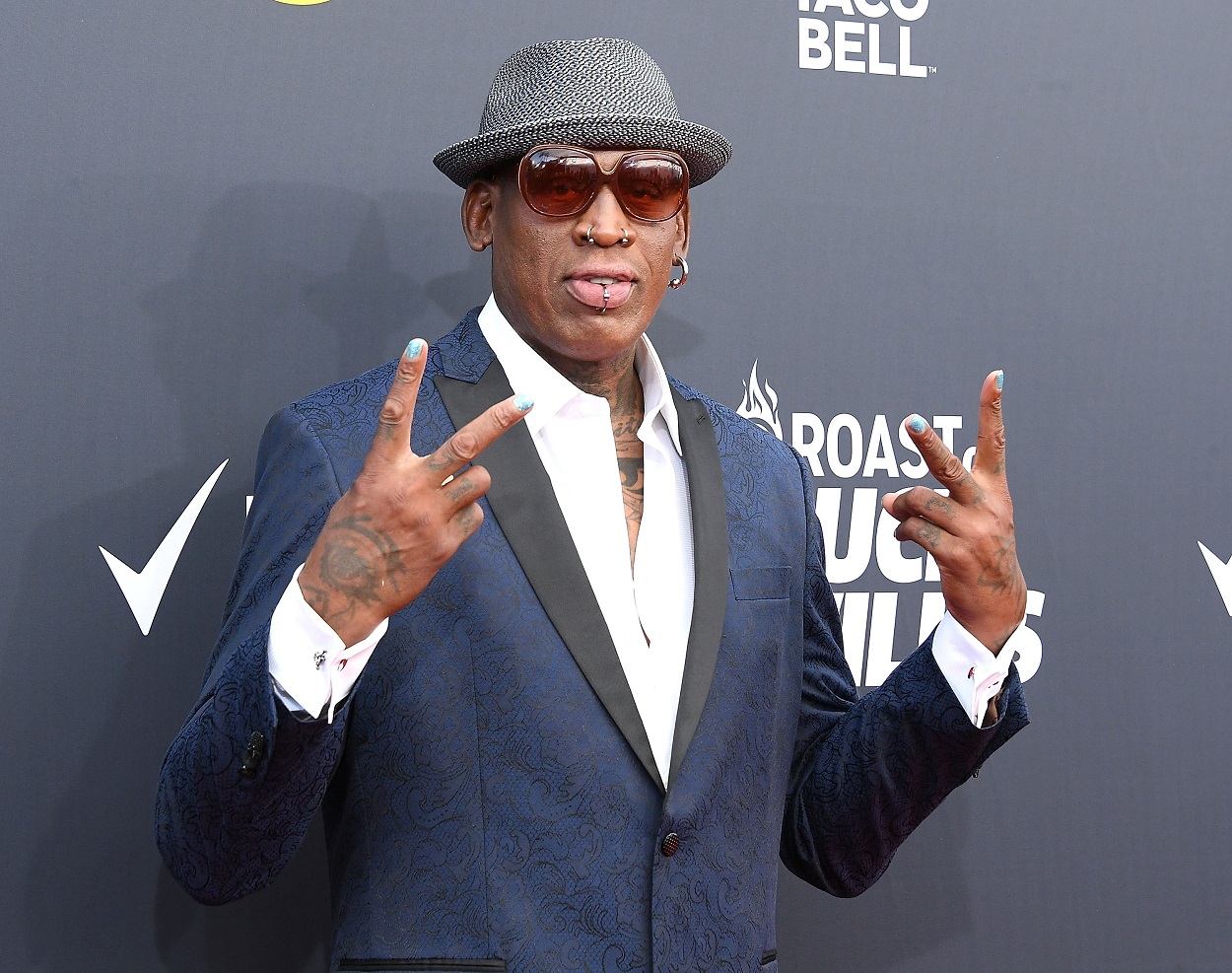 The Epic 'Last Dance' Tale Involving Dennis Rodman, Carmen Electra, and Michael Jordan Is Getting Its Own Movie
Dennis Rodman is serving as the executive producer of a feature film that chronicles his Las Vegas hiatus from the Chicago Bulls in 1998.
Of all the incredible stories to come out of last year's Chicago Bulls documentary, The Last Dance, one of the most entertaining was easily the one about Dennis Rodman taking what was only supposed to be a 48-hour sabbatical to Las Vegas midway through the 1997-98 season. Of course, we know that Rodman did not return in 48 hours, which caused Michael Jordan to get involved, which led to an epic encounter involving Carmen Electra.
Now, if you were watching The Last Dance and were disappointed not to get a little more info on that saga, you're in luck as a feature film centered around Rodman's trip to Sin City titled 48 Hours in Las Vegas is in the works at Lionsgate with "The Worm" himself serving as an executive producer. But as it tends to go in Hollywood, some liberties will apparently be taken.
Dennis Rodman took what was supposed to be a 48-hour hiatus from the Bulls in 1998 and had to be retrieved by Michael Jordan
For those who may not have watched The Last Dance or may not remember the story, here's the short version.
As Scottie Pippen missed the first 35 games of the 1997-98 season after delaying foot surgery, Rodman was asked by Jordan and Bulls head coach Phil Jackson to take on a little more responsibility, which he did. But it apparently took quite a toll on him, so not long after Pippen returned, Rodman asked to take a 48-hour sabbatical from the team to blow off some steam, which Jackson granted.
When asked by Jordan what he was going to do, Rodman said he would go to Las Vegas. As he explained in The Last Dance, Jordan told Jackson that if he let him go to Vegas, the Bulls "ain't going to get that dude back in 48 hours," which, of course, they didn't.
While Rodman had returned from Las Vegas to Chicago, he still failed to meet his deadline, at which point Jordan took it upon himself to go to Rodman's apartment to "get his ass out of bed." Electra gave a short (or edited) version of what went down when Jordan showed up during the documentary but gave a little more insight in an interview with the Los Angeles Times shortly after The Last Dance aired.
"I was hung over and we were naked on the floor. Dennis gets up to answer, and there's Michael Jordan! I got up and tried to hide. I knew Dennis was in trouble. That was a big deal and a shock to me."

Carmen Electra on Michael Jordan showing up to retrieve Dennis Rodman
So about this movie.
Rodman will serve as an executive producer for a feature film about his famous trip to Las Vegas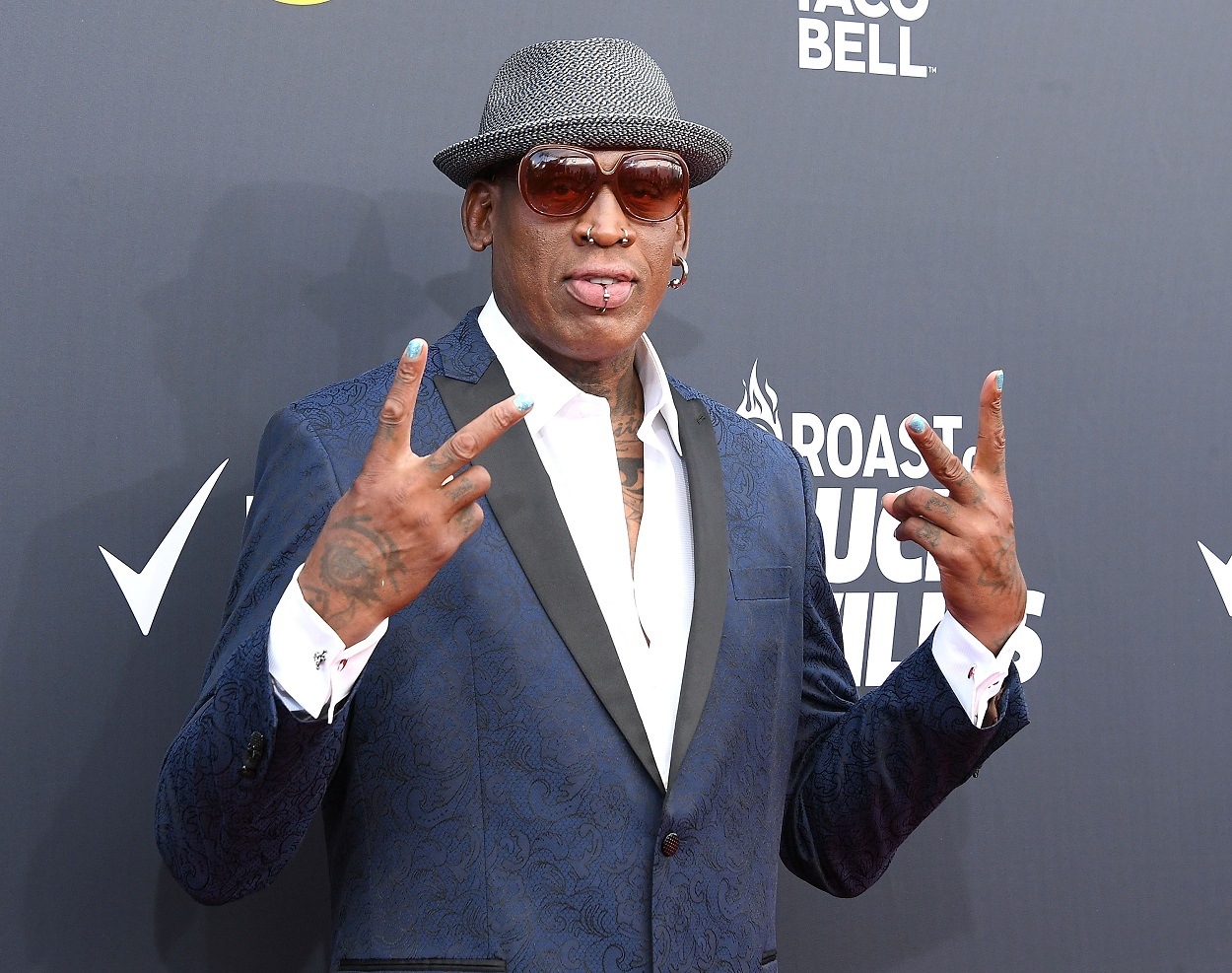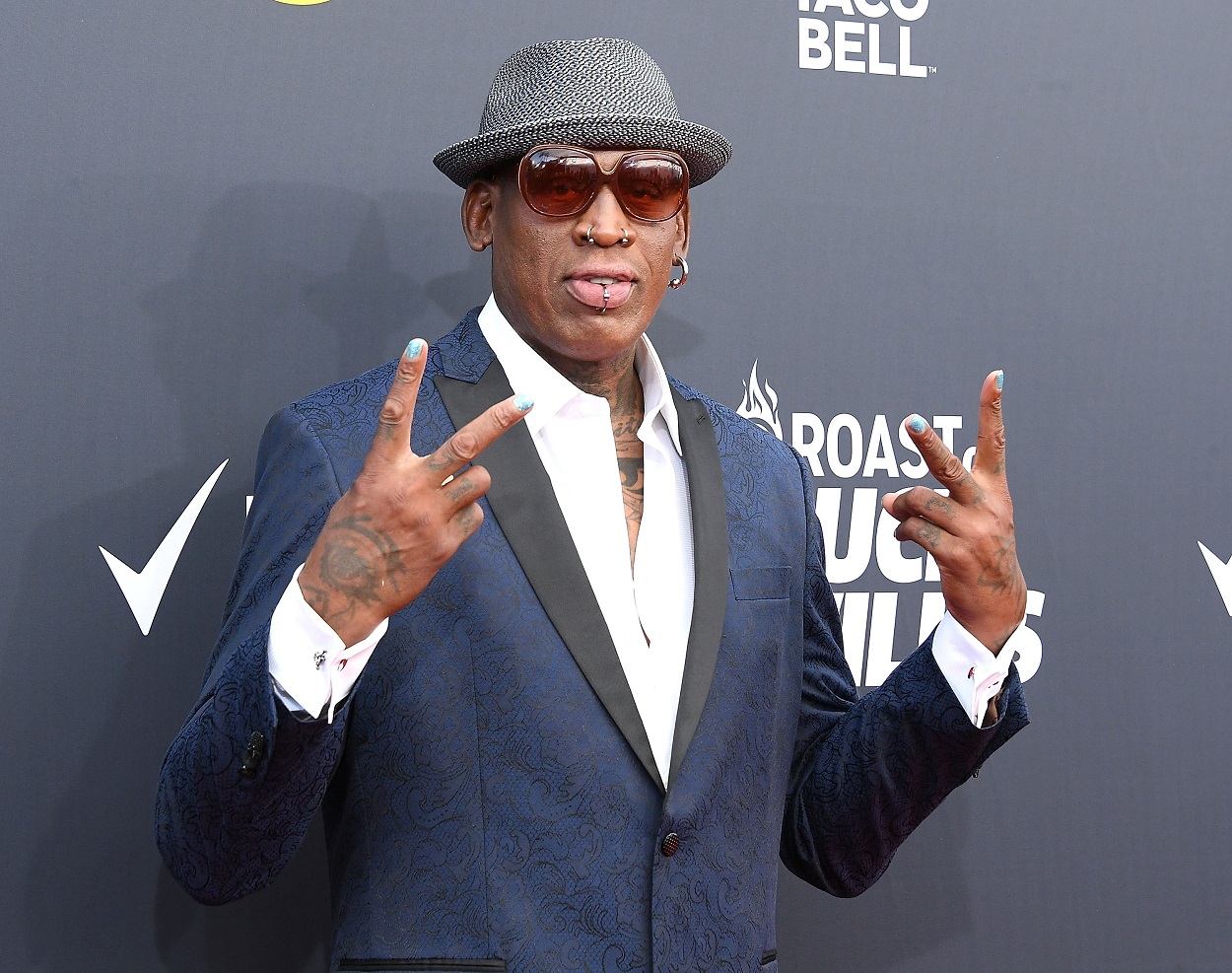 On Monday, Deadline reported that Rodman will serve as an executive producer for 48 Hours in Vegas, which will chronicle his trip to Las Vegas.
Jordan VanDina wrote the script during the pandemic (assumingly after watching The Last Dance), and Lionsgate was apparently extremely aggressive in pursuing the rights. Phil Lord, Chris Miller, and Aditya Sood will serve as the producers for 48 Hours in Vegas, a project Lionsgate is clearly thrilled about.
"There's only one Dennis Rodman. In 1998, there was nobody on Earth who'd be more fun – or maybe more dangerous – to party with. And yet that's not even half of who he is. This movie takes you on an unforgettable ride with the myth, the legend, and also the man that Dennis is, behind everything you think you know."

Lionsgate Motion Picture Group president Nathan Kahane on the new Dennis Rodman movie, 48 Hours in Vegas
Now, it's a little unclear at this time whether or not 48 Hours in Vegas will include Rodman's return to Chicago and Jordan showing up to his door. And we certainly hope it does. But what we do know is that the timing of his trip in the movie doesn't seem to match up with when it played out in reality.
The film seems to be set during the 1998 NBA Finals, not the regular season
Per a press release regarding 48 Hours in Vegas, it seems as if the film will see Rodman and his "skittish assistant GM" partying in Sin City during the 1998 NBA Finals in which the Bulls were playing the Utah Jazz, not the regular season. While this does add a bit more drama to the movie, it's simply not accurate. But that's Hollywood for you.
However, there is some truth to Rodman ditching the Bulls during the '98 Finals as he famously skipped practice to participate in an episode of WCW Monday Nitro alongside Hulk Hogan as part of the famed New World Order stable. But that trip was to his old stomping grounds in Detroit, not Las Vegas. And he certainly wasn't gone for 48 hours that time and certainly didn't have to be dragged back to practice by Jordan.