Eric Bledsoe's Trade to the LA Clippers is His Last Chance to Show His NBA Value
Eric Bledsoe's career began in LA with the Clippers, and it's now come full circle. After being dealt from Milwaukee, the point guard was traded to LA from Memphis by way of New Orleans. Bledsoe's first stint with the Clippers showed promise from the former Kentucky product. But he eventually told the Suns he was done and ended up as part of a big three with Giannis Antetokounmpo and the Bucks.
But his 2020-21 season with New Orleans left a lot to be desired. Bledsoe's biggest warts showed during his two playoff runs in Milwaukee. It's probably not a coincidence the Bucks won a title the year they traded Bledsoe for Jrue Holiday.
Bledsoe's second stint in LA could be his last chance to prove he's still a legitimate NBA role player.
Eric Bledsoe's trade is his second in three weeks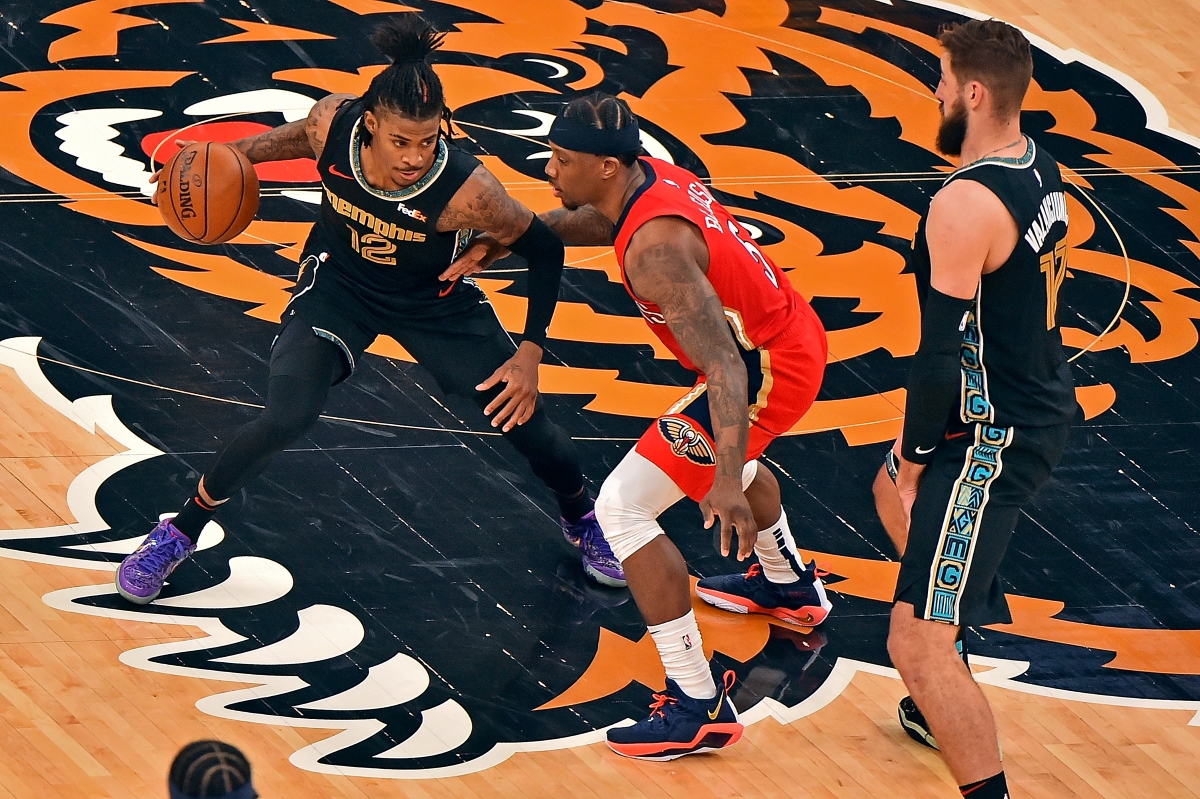 The 6-foot-1 point guard's most recent career odyssey began on July 26, when New Orleans dealt him with Steven Adams and two first-round picks to the Grizzlies in exchange for Jonas Valanciunas and the 17th overall pick. That trade came on the heels of a disappointing season for the 11-year veteran. Bledsoe averaged just 12.2 points, 3.4 rebounds, and 3.8 assists per game in his lone season with the Pelicans. His point total was his lowest since 2012-13 in LA when he was 23 years old and started only 12 games.
The Clippers' acquisition of Bledsoe in exchange for Daniel Oturu, plus Pat Beverly and Rajon Rondo's expiring contracts, gives the team depth in the backcourt. It also saves LA $30 million in luxury tax and gives the team an $8.3 million trade exception.
Bledsoe ended up in New Orleans when Milwaukee dealt him and a slew of picks and pick swaps for Holiday. This will officially be the 31-year-old's fifth different stop since he was drafted in 2010.
Bledsoe seems to be at his best when he has something to play for
Starting 25 games his rookie season and playing in 81, Bledsoe was a contributor right away. But LA acquired Chris Paul prior to his second season. Bledsoe then started just one game the next year and averaged 3.3 points per game in 11.6 minutes. That was barely more than half of the 22.7 minutes he played during his rookie campaign.
Two years later, the Clippers dealt Bledsoe to Phoenix. He immediately doubled his scoring production and averaged career highs in rebounds, assists, steals, and shooting percentage. It was clear he wanted to prove he deserved a starting job in the league. Bledsoe was a constant in the Suns' lineup through the 2016-17 season. However, Phoenix experimented with a starting lineup that included three point guards during his tenure, with Bledsoe being flanked by Goran Dragic and Isaiah Thomas. It didn't go well.
By the time the 2017-18 season rolled around, the Suns were in a clear rebuild. The team had won 23 and 24 games, respectively, the prior two seasons. But Milwaukee, looking for a third star and an upgrade at point guard alongside Antetokounmpo and Khris Middleton, saved Bledsoe. The Bucks added him to their starting lineup, where he averaged a career-high in steals as Milwaukee's main perimeter defender.
His role alongside Antetokounmpo and Middleton wasn't to score. He was asked to lead the charge for the team's defense, which he did well. Milwaukee finished with the best record in the Eastern Conference the following two seasons.
Bledsoe regressed after his trade away from a contender
Bledsoe's numbers dipped across the board once he ended up in New Orleans. Although he started 70 games for the Pelicans, it was his worst statistical season since 2012-13 when he was backing up Paul in LA.
Last season, he was traded away from a championship contender and toiled away in New Orleans, where the team finished 11th in the West. There could have been other reasons for Bledsoe's lack of production last season. Maybe it was head coach Stan Van Gundy's system (he was fired after one year). Maybe it was a poor fit alongside the Pel's other players. But his career track record shows that Bledsoe is at his best when he has something to prove. He did not have that in 2020-21.
The point guard needs to prove he's still a legitimate starter in the league or even a main option off the bench. He's in a good situation for it with the Clippers. Motivated Bledsoe needs to show up this season, for his career and for LA's chances at a deep postseason run.
All statistics courtesy of Basketball-Reference.