Eric Gordon's Trade Value Has Increased Dramatically, but the Rockets Could Keep Him For Reasons Beyond the Box Score
Eric Gordon is a name that has been thrown about in trade rumors as the Houston Rockets continue to rebuild in the post-James Harden era. But while Gordon's strong season could make him valuable to several NBA contenders, the Rockets might not be inclined to trade him.
After a 1-16 start, Houston ripped off seven straight wins and made history in the process. Although the Rockets are nowhere close to contending, they appear to value the impact veterans like Gordon have on the younger players on the roster. That might result in Gordon staying in H-Town past the February deadline.
Eric Gordon's rebound in shooting efficiency makes him a commodity in the trade market
Eric Gordon has typically relied on heavy volume from beyond the arc throughout his career. So he looked like a suboptimal offensive player in the past couple of seasons.
Gordon shot a combined 32.2% from deep on 8.1 attempts per game in the last two campaigns. That's an unsavory figure for a guy who needs the outside jumper to set up straight-line drives to the basket.
But the former Indiana Hoosier is shooting the ball far more efficiently this season. Through his first 23 games, Gordon is converting 44.8% of his triples on 5.4 attempts per contest. That places him just outside the top five in 3-point percentage.
Gordon showed his explosive scoring potential during a Dec. 13 win over the Atlanta Hawks. He poured in 32 points on 10-of-16 shooting, including 5-of-8 from 3-point range. The Indianapolis native, who will be 33 on Christmas Day, can still get buckets.
Much attention is sure to be given to John Wall's situation with the Rockets and whether they try to trade him or even can trade him at all. However, Gordon's remarkable shooting numbers and scoring pedigree make him as valuable a trade chip as any Rockets player. He can give inquiring teams vital backcourt scoring, perhaps in a bench role.
Still, Houston could choose to retain the 14-year veteran through the deadline.
Executives believe Gordon could move, but the Rockets seem to value his leadership
A disconnect might exist between general consensus around the league and Rockets decision-makers.
Bleacher Report's Jake Fischer reported that rival executives consider Eric Gordon one of the "viable" trade candidates on Houston's roster. But Jonathan Feigen of the Houston Chronicle hears something different.
Feigen reported the Rockets feel Gordon's value is higher on the current roster than in "whatever return he would draw in a trade." Additionally, Feigen noted the organization believes Gordon's intangibles, particularly his "professionalism and work ethic," rub off on his younger teammates.
Gordon has embraced this new era of basketball in Houston. He said this past January that the team looked forward to moving on and having a sense of direction after Harden's departure. That sends a strong signal to other players, rather than also demanding a trade.
Moreover, Gordon's become an engaged member of the community in H-Town. He recently helped sponsor a holiday shopping event for children in the South Park and Sunnyside areas of Houston.
Ultimately, the Rockets figure to take a wait-and-see approach with the veteran 2-guard.
The Rockets are unlikely to make a decision before the deadline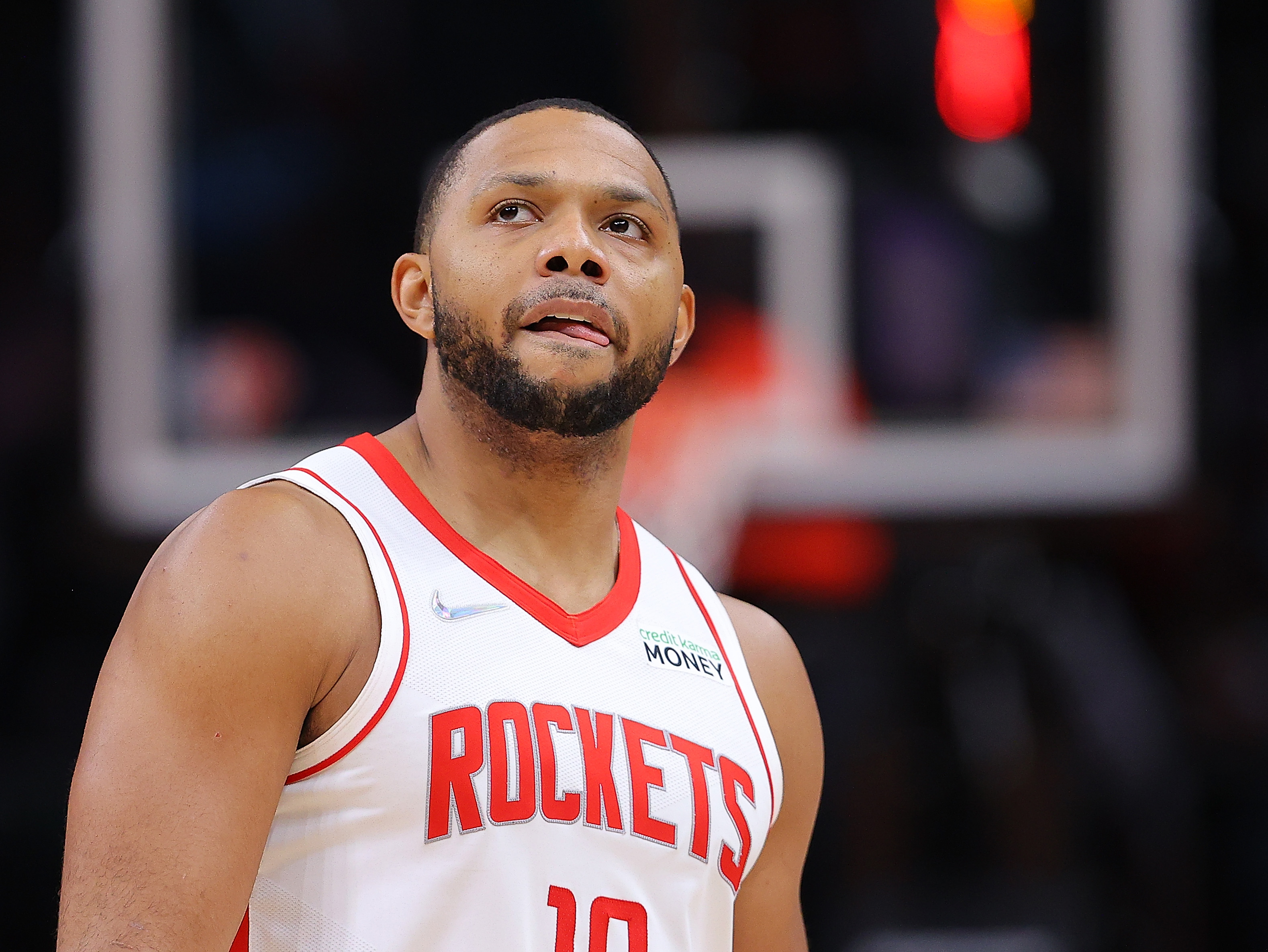 Feigen reported Houston's front-office members feel no rush in trading away some of their assets. Indeed, the Rockets could wait until February before deciding whether to trade Eric Gordon.
The seven-game winning streak injected just a bit of life into Houston's season. Stephen Silas might have found something, and he's no longer in danger of joining his father on the wrong side of history. The Rockets could prefer to see how Gordon and the other veterans help nurture the young guys in contributing to winning.
All told, the Rockets would likely prefer to get caught in a cycle of continuous selling. It might also be a little easier to trade Gordon this summer, at which point he'll have just one guaranteed season remaining on his contract.
In any event, Houston appears to prioritize Gordon's impact on the current roster over his value on the current roster.
Stats courtesy of Basketball Reference.