Eric Show Allowed Pete Rose's Record-Breaking Hit, Then Tragically Died From an Overdose
Eric Show's permanent place in baseball history is as the pitcher who allowed Pete Rose's record-breaking hit in 1985.
Show was far more than that, though. For a decade, he was a reliable starting pitcher who helped Tony Gwynn and the San Diego Padres to a World Series appearance in 1984.
Unfortunately, less than a decade after Show found himself in the record books for the wrong reasons. The veteran pitcher tragically died from a drug overdose.
Eric Show pitched most of his career in San Diego
A 6-foot-1 pitcher who grew up in Riverside, Calif., Show took the 100-mile drive south as a professional pitcher. Show (which rhymed with now) went 100-87 in 309 starts (230 starts) in 10 seasons with the Padres.
He finished eighth in NL Rookie of the Year Voting in 1982, a year he finished 10-6 with a 2.65 ERA.
Two years later, Show's 15-9 mark in 32 starts guided the Padres to the World Series. Show took the loss in both postseason starts and allowed 11 earned runs in eight innings.
Show remained a solid pitcher for the next few years. He won a career-high 16 games in 1988 and had a staggering 13 complete games that year.
Show wasn't the same after that season, though, and was out of the league by 1992.
Show famously allowed Pete Rose's record-breaking hit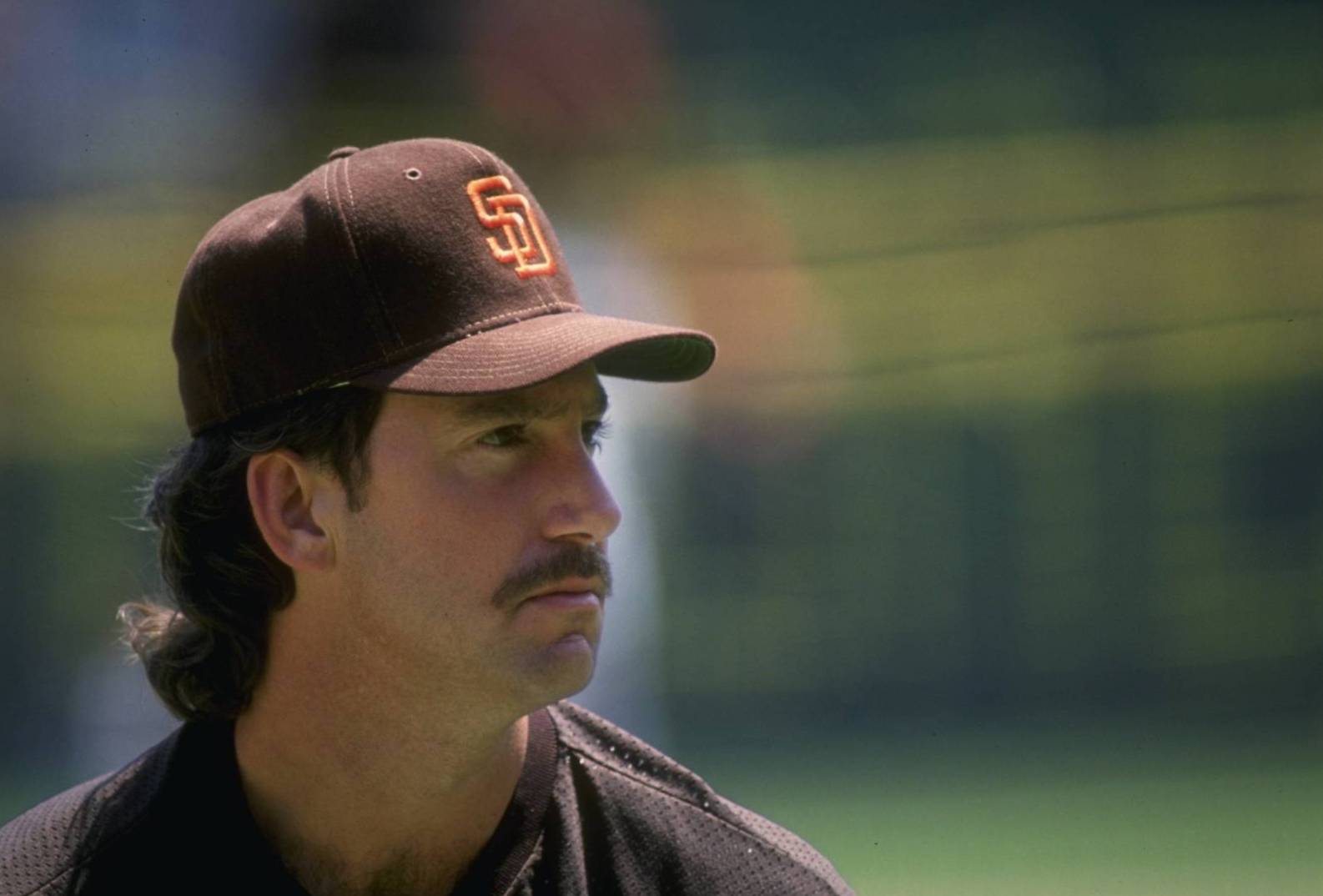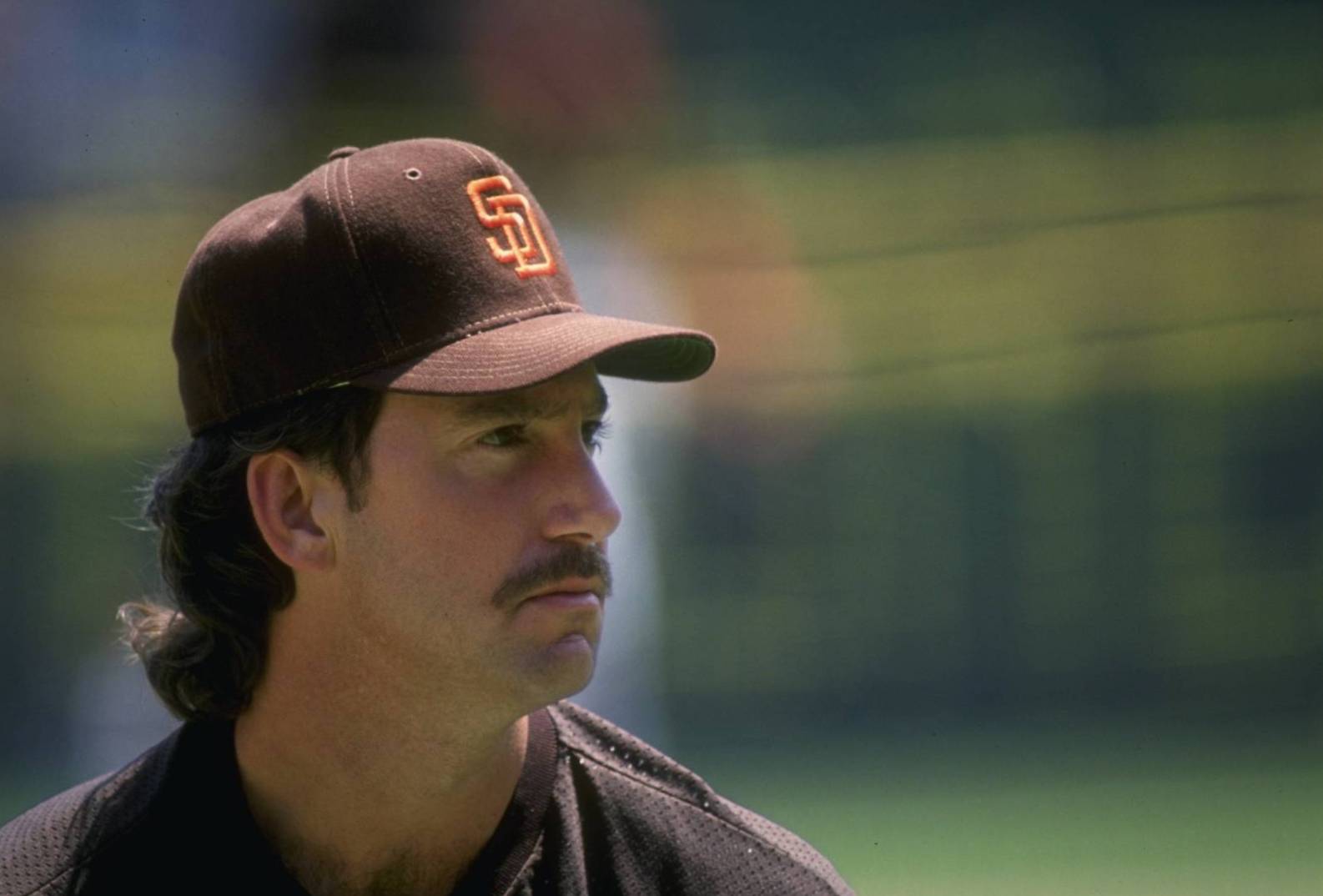 On Sept. 11, 1985, Reds veteran Pete Rose lined a hit to left field. The single marked the 4,192nd hit of his career.
Fireworks exploded at Riverfront Stadium in Cincinnati. Rose embraced his teammates and his family.
That hit came off Show, then in the final weeks of a 12-win season with a 3.09 ERA in 35 starts. Show famously sat on the mound after he congratulated Rose.
Show's Padres teammates openly criticized his behavior. Third baseman Graig Nettles joked the Birch Society, an anti-Communism group, "is going to expel Eric for making a Red famous."
In a 2010 interview with ESPN, Hall of Fame reliever Goose Gossage explained why the Padres were so frustrated with Show.
"We were like, 'If you don't want to be here, go do something else. We were, 'Your attitude stinks — your mannerisms, the way you carry yourself.' It got to the point where it was a big dark cloud."
Interestingly, Rose technically broke Ty Cobb's hit record three days earlier. The San Diego Union-Tribune found in 2015 that Rose's first-inning single against the Cubs on Sept. 8, 1985, was the real record.
At the time, baseball figures believed Cobb retired with 4,191 hits. He actually retired with 4,189.
Show created later controversy when he left the stadium without speaking to reporters.
Eric Show died from a drug overdose in 1994
Eric Show struggled with back problems and declining stats before he retired in 1992.
ESPN reported in 2010 that Show had been battling a drug addiction in the final years of his career. His sister, Cindi supplied him with drugs, including crystal meth.
Less than three years after his final pitch, Show was found dead in his room at a drug rehabilitation center in Dulzura, Calif. He was two months shy of his 38th birthday.
Show overdosed on cocaine and heroin, according to the Union-Tribune.