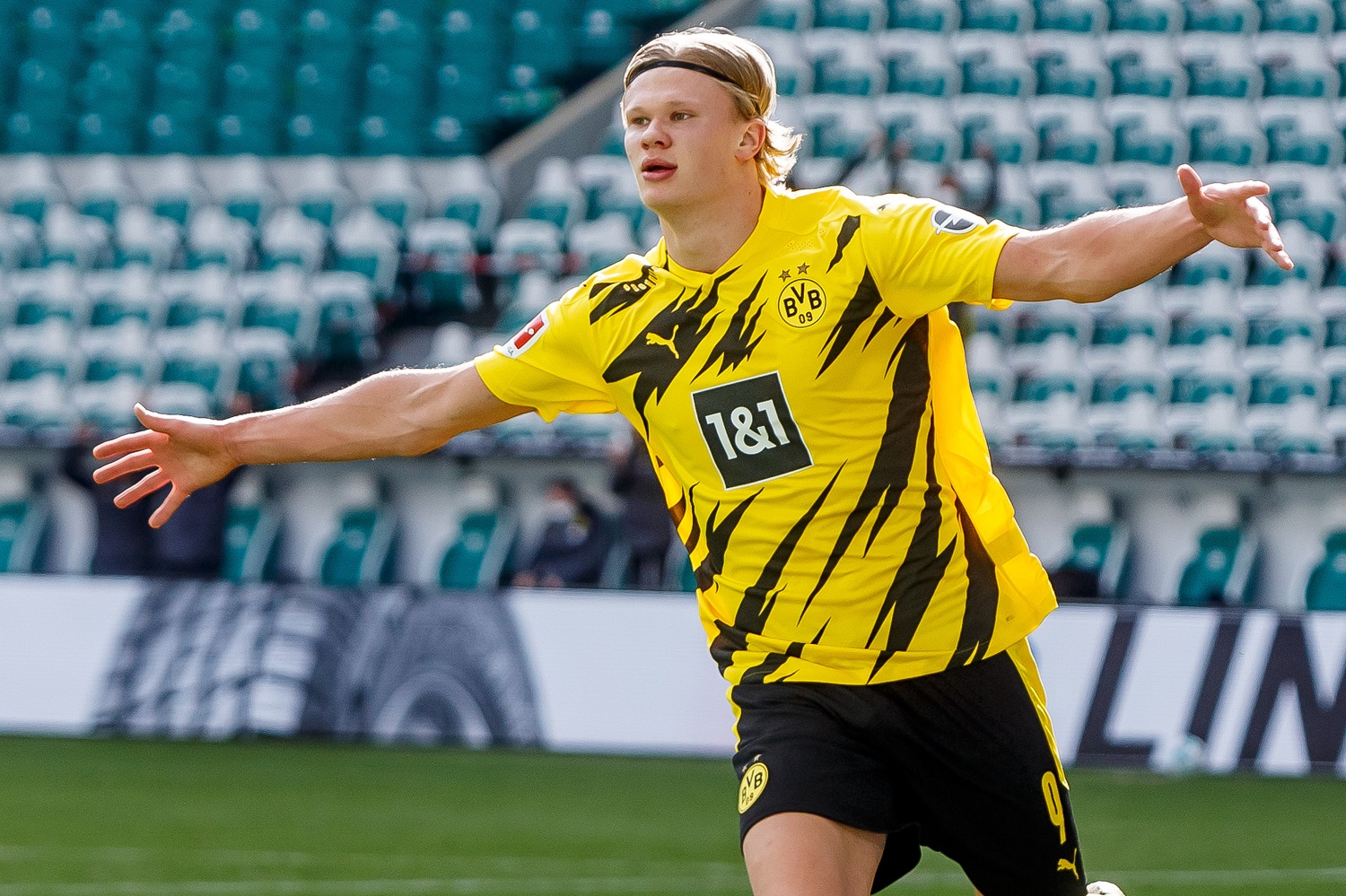 Erling Haaland's Biggest Deal Ever Is on the Horizon
Erling Haaland, a 20-year=old striker from Norway, has emerged as a major star in European soccer. The transfer fee for his services could reach $150 million this summer.
The hottest name in soccer signed his coolest deal yet, but European sensation Erling Haaland isn't remotely close to finished making headlines this year. The bidding for his services in the months ahead could make the transfer fees that teams have spent on Cristiano Ronaldo look like they came from the petty cash drawer.
Erling Haaland is on a scoring rampage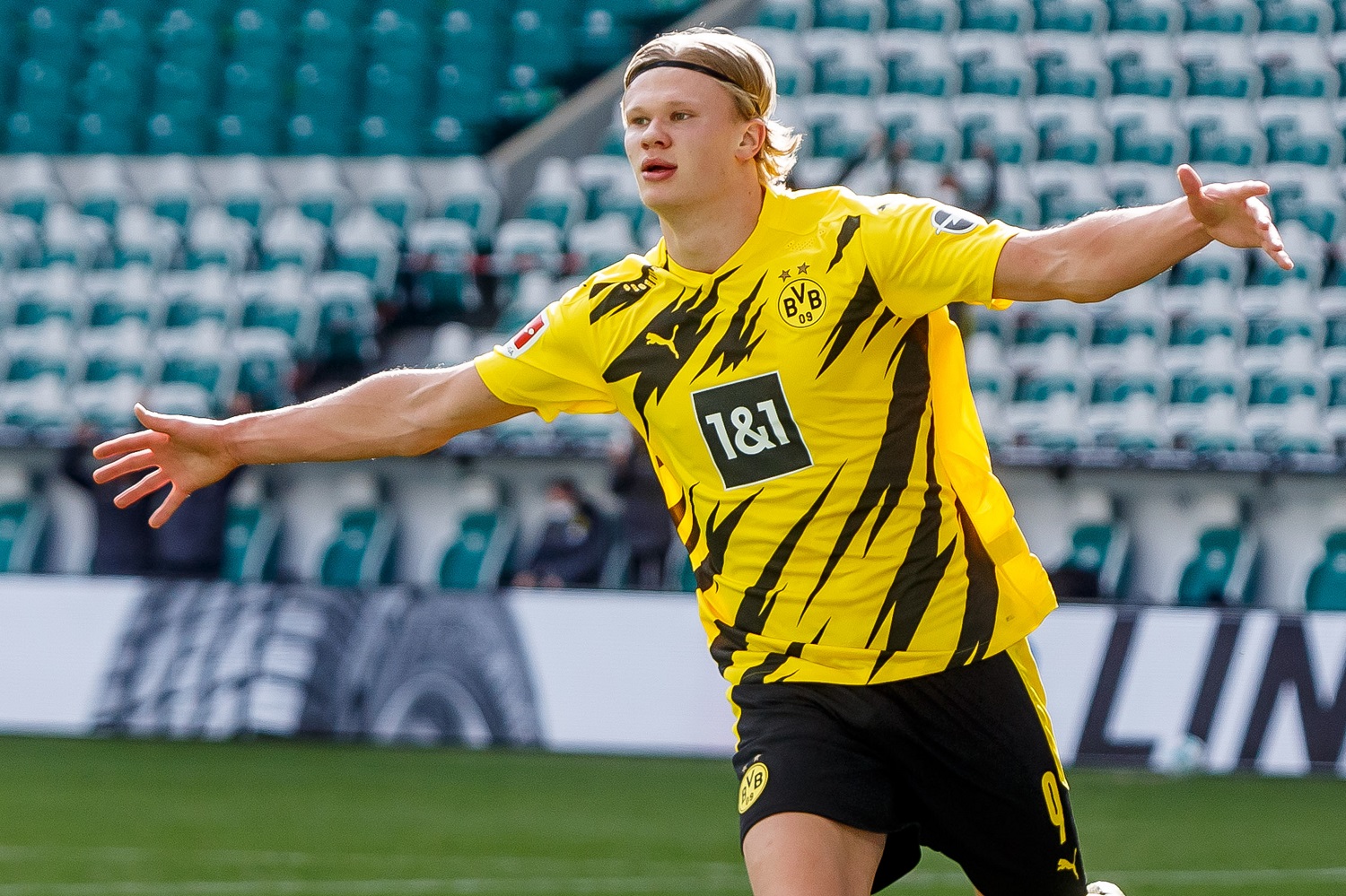 Borussia Dortmund is in a frantic race in the Bundesliga, the top division of German soccer. With the season down to a handful of games, Dortmund is one of four teams fighting for the final two spots in next season's UEFA Champions League. A run to the semifinals of that continental competition in 2022 could easily be worth more than $100 million to the club.
Leading the way is Haaland, the 20-year-old prodigy from Norway who was one of the stars of the Champions League this season, scoring 10 goals in eight games. Dortmund reached the quarterfinals before bowing out to Manchester City. Domestically, Haaland tallied 25 times in his first 26 Bundesliga matches.
The combined production in the two competitions has made Haaland the most discussed player in Europe for much of the season. With 122 goals in 167 appearances since breaking onto the professional scene in 2015, he creates visions of unlimited success for top teams and their supporters across Europe.
The soccer star has teamed up with Hyperice
Hyperice announced that it has signed Haaland, the 6-foot-3 Dortmund striker, as a brand ambassador for the muscle recovery equipment manufacturer. He becomes a crucial component of the company's bid to break into European markets including Germany, Spain, France, Italy, and Great Britain.
"I've used Hyperice recovery tools before and after matches for years to help me maintain and compete at the highest level," Haaland said in a statement. "It's amazing to be a part of their distinguished global athlete roster as Hyperice technology not only helped me get to the top of the game, but also keeps me there."
Like other endorsers, including Patrick Mahomes and Naomi Osaka, Haaland came aboard as an equity investor. He already endorses Nike products and has some smaller deals in place, but his stake in Hyperice could turn into something enormous. The NFL became an investor in the company in November 2020, setting the table for what will likely be a major marketing push beginning this fall for a company already valued at $1 billion.
Haaland could be heading for a seismic change
The monster of all soccer transfer deals happened in 2017 when Paris Saint-Germain acquired Neymar for $262 million.  A year later, the French club spent $213 million to land Kylian Mbappe. Both figures blew past the $111 million that Real Madrid paid for Ronaldo in 2009 and then the $118 million that Juventus spent on the same superstar in 2018.
Borussia Dortmund officials reiterated recently that they expect to bring Haaland back next season. However, The Athletic reports that there is a $91 million release clause in his contract that takes effect in July 2022.  European powerhouses like Manchester United and Real Madrid would almost certainly enter the bidding this summer if Dortmund were to put Haaland on the market with a starting bid as high as $150 million.
Like Sportscasting on Facebook. Follow us on Twitter @sportscasting19.