Ernie Johnson Gives Emotional Speech to Alabama Football Team: 'Make Somebody's Life Better'
Ernie Johnson is well-known in the sports world as the host of TNT's Inside the NBA. Johnson has hosted the show for more than three decades. He's also part of the network's MLB playoffs and NCAA Basketball Tournament coverage.
But Johnson has also been faced with several personal challenges throughout his life, and he hasn't shied away from being open about them in the hope that his story inspires others.
The latest evidence of Johnson's desire to help came when Alabama head football coach Nick Saban asked him to speak to his team prior to the 2021 season. His speech went viral, and for all the right reasons.
Ernie Johnson has always been willing to share his life with the public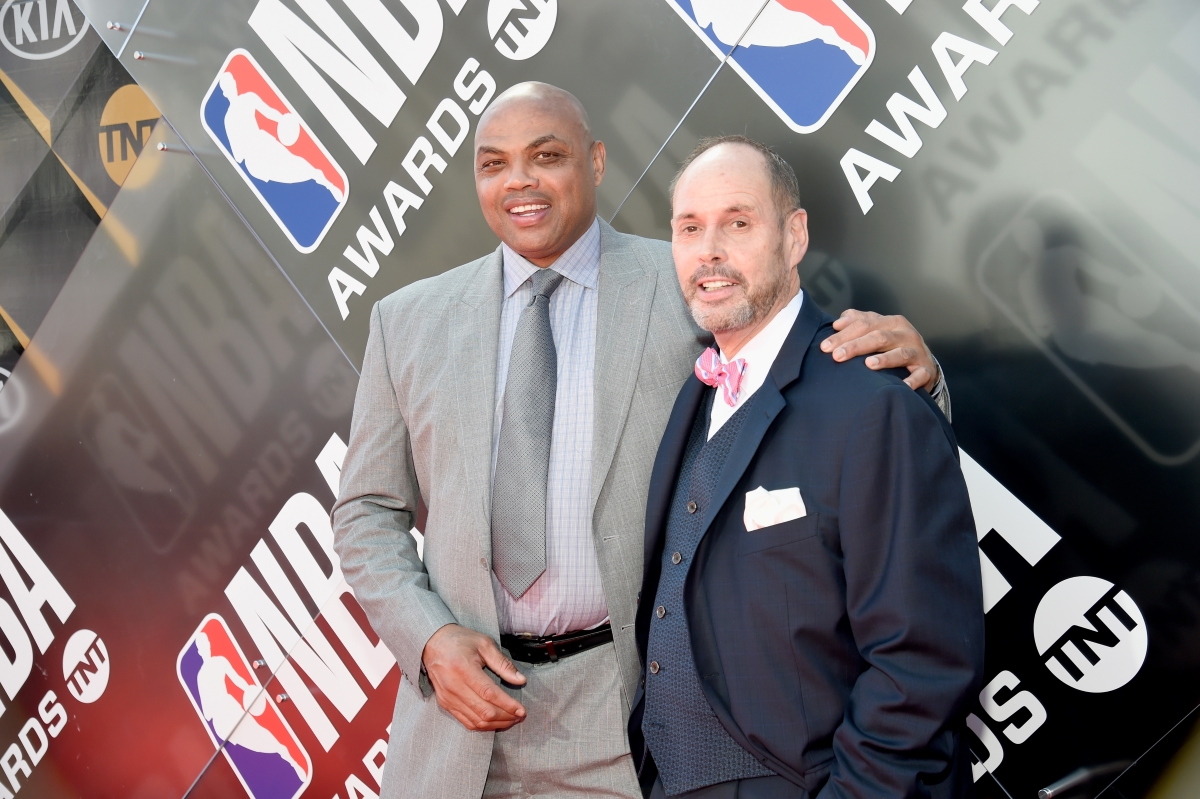 E.J. is the self-described "point guard" of his TNT crew alongside Charles Barkley, Shaquille O'Neal, and Kenny Smith. He is the anchor of a show that often goes off the rails into hilarity.
But Johnson also battled non-Hodgkin's lymphoma in 2003. Still, he returned to host Inside the NBA while undergoing chemotherapy, according to Yahoo. When he was younger, he and his wife also adopted a child with muscular dystrophy from Romania.
"He's a better person than a player" is a phrase often used to describe athletes. In this case, Johnson would be a "better person than a host." Semantics aside, the 65-year-old truly is an uplifting human being. His speech to the Crimson Tide football team is just another example.
Johnson was asked by Saban to speak to his Crimson Tide players
Johnson has made moving speeches before. In fact, he's kind of known for it. His life story is inspiring, even when ignoring his rise to the top of his profession. But his speech to the Tide went viral almost immediately after he gave it.
Johnson began telling the team about his son, Michael. In high school, Michael was asked to join the basketball team. Johnson explained that the team's head coach wanted to bring Michael aboard to teach his team two lessons: The importance of giving maximum effort and the importance of heart. With muscular dystrophy, Johnson explained it takes maximum effort for his son to move any part of his body. But he also explained that Michael tells everyone, "Love you too," unprompted.
The Milwaukee native told the players the life lesson he's learned from his son:
"There's value in everybody.

"When you step away from your agenda and notice that there are moments that can make somebody's life better, that's all I try to teach me and teach my kids. When you wake up in the morning, 'How am I going to make somebody else's life better today?' There's a team much bigger than this. There's a team that is trying to make somebody's day better. That's all of us."

Ernie Johnson when addressing the Alabama football team
Johnson then unbuttoned his dress shirt to reveal a t-shirt that says "Be a Better Human."
"How are you going to do it?" he asked the team.
Johnson's speech drew love from all corners of the sports world
ESPN's Field Yates tweeted, "It will be worth your time" to watch Johnson's speech. Rex Chapman called him a national treasure and asked people to take a few minutes to watch him address the Alabama players. Jason Romano tweeted, "This is the best thing you'll watch today." E.J.'s speech was universally recognized and applauded.
As his t-shirt said, "Be a Better Human." Johnson lives that every day.