ESPN Analyst Dan Orlovsky Emphatically Declares Joe Burrow Is the Best NFL QB 25 Years Old or Under: 'He's That Special'
Joe Burrow put up the biggest performance of his young NFL career in a Week 16 victory over the Baltimore Ravens. His eye-popping stat line caught the eyes of many, including former quarterback Dan Orlovsky. The ESPN analyst has been gushing over the Cincinnati Bengals quarterback all season, and he's seen enough.
Orlovsky delivered a bold take on Burrow that's sure to ruffle some feathers.
Dan Orlovsky says Joe Burrow is a top 5 NFL quarterback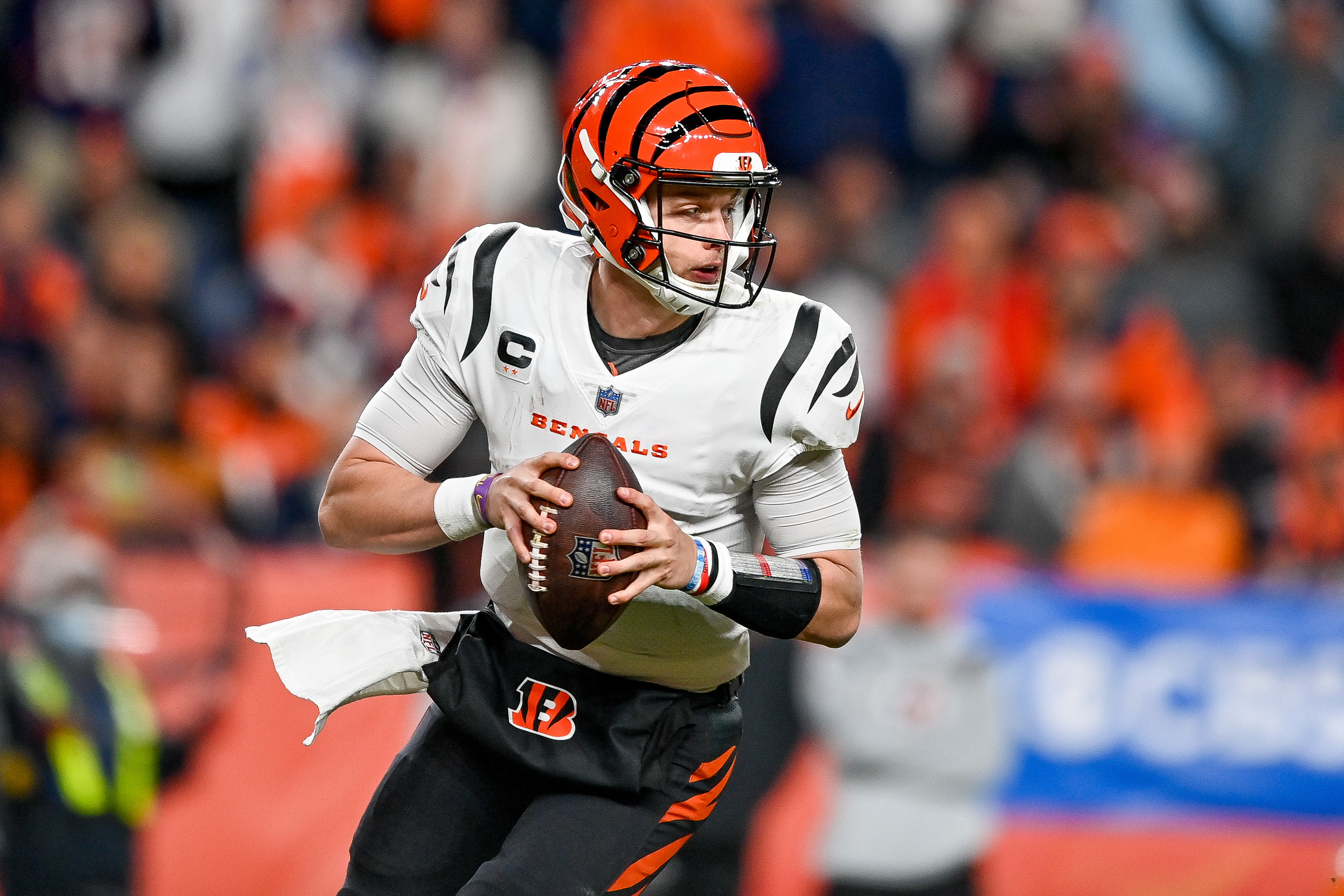 Whenever you throw for 525 yards and four touchdowns, you deserve to be the hot name in the media. Joe Burrow did just that and rightfully made headlines for his historic performance.
Former NFL quarterback Dan Orlovsky debated with Ryan Clark on ESPN's First Take on if Burrow is top 5 in the NFL right now. Orlovsky delivered his response with the ultimate conviction.
"Joe Burrow's a top-5 quarterback in the NFL," he said. "Absolutely. There's not a single quarterback under the age of 25 that I would take over Joe Burrow. I think he's that special of a player. My job is to be in the moment."
The ESPN analyst feels the Bengals' second-year signal-caller has officially arrived.
"Joe Burrow's got a chance to lead the Cincinnati Bengals to 11 wins," he added. "He threw for 525 yards in an NFL game, easily. It was an easy 525."
Ryan Clark cautioned Orlovsky because he's still young and has a lot of work to do. However, his counterpart doubled down.
"I only get five, and I would take Joe Burrow," Orlovsky said.
The Bengals QB caught fire at the perfect time
Joe Burrow saved the best performance of his NFL career for the perfect occasion. The Cincinnati Bengals welcomed the Baltimore Ravens to town for a battle for first place in the AFC North.
Zac Taylor's squad ran roughshod over John Harbaugh's crew pretty much from start to finish. After a week filled with trash-talking, Cincinnati easily took care of business, sweeping the season series against its division rivals.
While the Week 16 masterpiece was a signature moment for the 25-year-old LSU product, he's been balling for most of the 2021 season.
Burrow has thrown for 4,165 yards, 30 touchdowns, and 14 touchdowns through 15 games. He leads the NFL in interceptions, but his completion percentage (69.9%) is also a league-high.
After suffering a gruesome knee injury that prematurely ended his 2020 season, the Iowa native has bounced back in a major way. His stellar play has the Bengals in a prime position to win the AFC North and make the playoffs for the first time since 2015.
Which players under 25 did the ESPN analyst snub?
Dan Orlovsky was adamant in declaring Joe Burrow a top-5 NFL quarterback right now. The former signal-caller could be a prisoner of the moment, as the league features several elite passers.
As bold as that take was, it was also audacious to say he's the best under 25 years old. Joe Burrow just recently turned 25, but let's humor Orlovsky.
The ESPN analyst snubbed a few notable names who make strong cases of their own.
If Burrow counts, then so does Josh Allen (25). The Buffalo Bills quarterback probably makes the strongest case out of anyone, especially considering how well he's been playing for most of the 2021 season.
Let's not forget that Lamar Jackson (24) is a former MVP. Injuries have decimated the Baltimore Ravens roster, but imagine the type of numbers he could put up when at full strength.
Justin Herbert (23) is coming for the crown, but his Week 16 performance against the Houston Texans didn't live up to his usual standard.
As for Kyler Murray (24), Burrow has probably definitively passed him. The Arizona Cardinals star was once an MVP candidate, but he's plummeting his own stock.
No matter where you rank Joe Burrow, he's undoubtedly one of the NFL's brightest young quarterbacks.
All stats courtesy of Pro Football Reference