NFL: Why 1 ESPN Analyst Thinks Drew Brees is About to Decline
The Saints' Drew Brees is one of the greatest quarterbacks of his generation, but at 40 years old, he is past his prime. He's still better than many of the NFL's current crop of quarterbacks, but one ESPN analyst believes that the former second-round pick's decline has already begun and his production may go down even further this season.
Drew Brees started 2018 strong
Through the Saints' first 11 games last season, Brees led the team to a 10-1 record and an average scoring output of 37.2 points per game. Brees completed more than 76% of his passes in those games, throwing for 3,132 yards (8.8 yards per attempt) and an impressive 29 touchdowns, compared to just two interceptions. He had a 127.3 quarterback rating and an 87.1 QBR.

A disappointing ending to the 2018 season
In his last six games of the 2018 season — his final four regular-season games and two postseason games — Brees led the Saints to a 4-2 record, but their scoring average dropped to 20.7 points per game. Brees completed just over 69% of his passes, and he threw for 1,407 yards (6.7 yards per attempt). His touchdown-to-interception ratio dropped off considerably, with seven touchdowns and five interceptions during that span.

A concerning sign of things to come?
ESPN analyst Bill Barnwell thinks Brees' performance in his last six games last season should be concerning to the Saints. After he put together what Barnwell wrote "might be the best stretch of play we've ever seen from an NFL quarterback" in his first 11 games, Brees' play late in the season was "ordinary," according to Barnwell, putting him in the range of quarterbacks like Case Keenum and Derek Carr. At 40, Brees is entering territory that not many other quarterbacks have been. Barnwell notes that the only 40-year-old quarterbacks in league history who have played a full season are Tom Brady and Brett Favre.

Can Brees bounce back this season?
While Brees' stats dropped off in the second half of last season, he wasn't that much worse than the league-average quarterback late in 2018, and Barnwell thinks that Brees looked better on tape than his numbers would indicate. Brees has also come back from worse five-game stints earlier in his career.
Given all of that, Brees still can play well and potentially lead the Saints to another NFC South title, even at his advanced age. The Saints say they still have confidence in their veteran quarterback, and quarterbacks coach Joe Lombardi suggested that Brees' struggles late last season could be chalked up to random chance more than any type of pattern. And let's not forget who Brees has surrounding him on the offense, specifically star WR Michael Thomas, who the Saints just signed to a big-money extension after a season in which he caught 125 passes for more than 1,400 yards and nine touchdowns.
Some tough tests for Brees early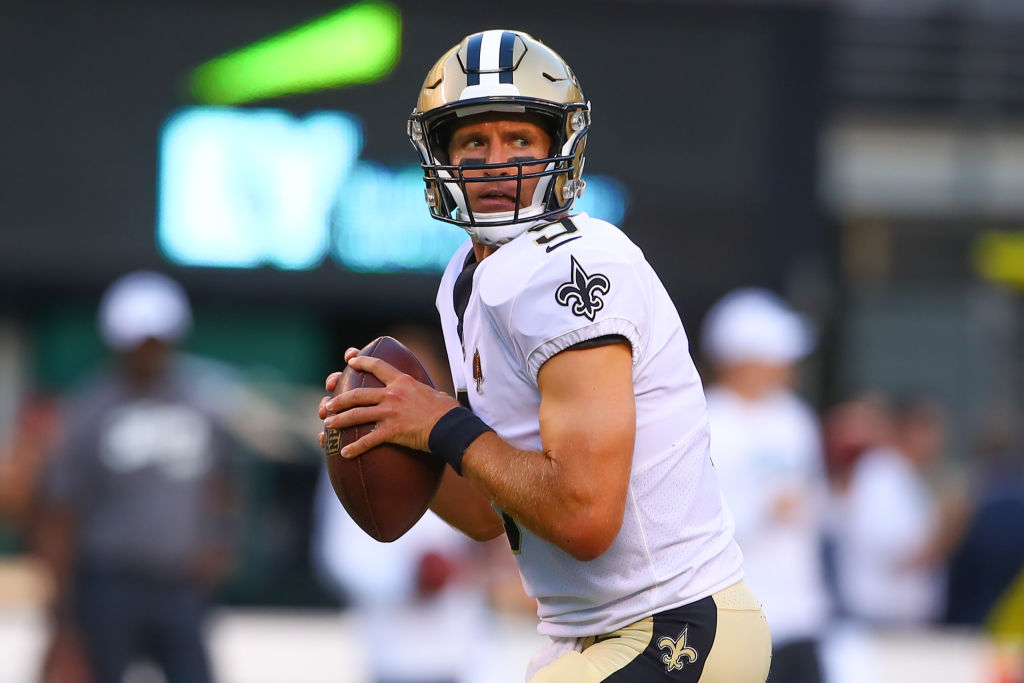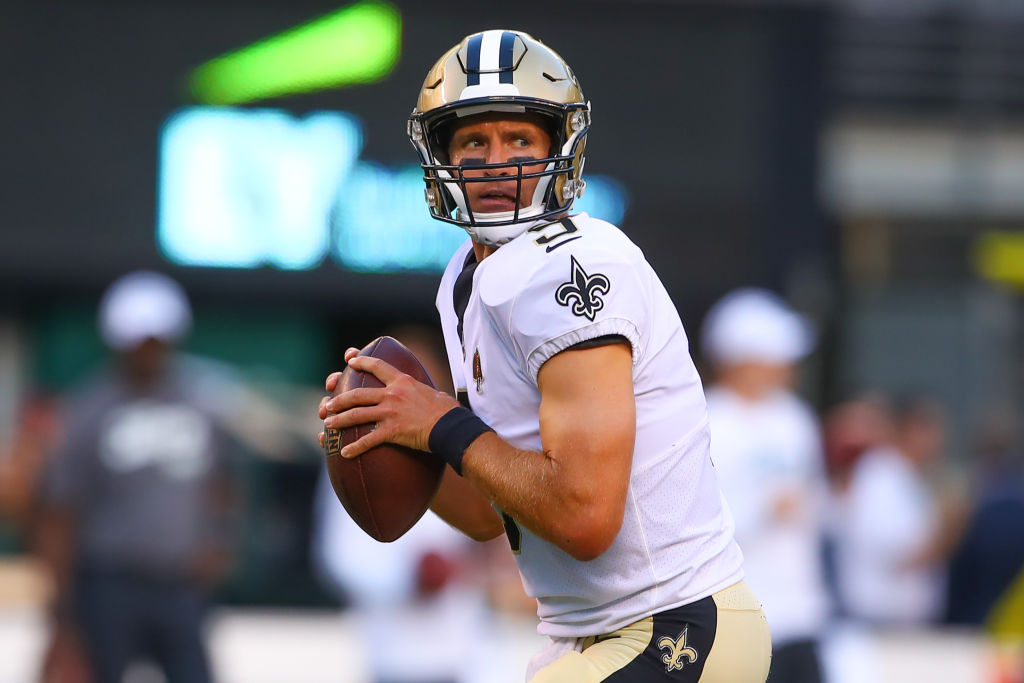 Brees will face some tough competition early in the season. He gets a primetime game right away, hosting J.J. Watt and the Texans in the first Monday Night Football game in the Week 1 doubleheader.
Then in Week 2, it's an NFC Championship rematch when the Saints visit Jared Goff and the Rams, and another West Coast game follows when the Saints play at the Seahawks in Week 3. Brees and the Saints then finish off their first quarter of the season with another primetime game, hosting the Cowboys in Week 3. The Saints play some good offenses in that stretch — particularly the Rams — so Brees will be challenged to keep up with the opposition in what could be shootouts. That could give us an idea early on how good Brees still is in his age-40 season.