ESPN Analyst's Terrible Take on the Kansas City Chiefs Will Be Proven Wrong Against the Dallas Cowboys
Damien Woody won two Super Bowls with the New England Patriots. That much can never be taken away from him. He's above reproach in that regard. Now a "talking head" for ESPN, though, Woody's recent hot take on the upcoming matchup between the Kansas City Chiefs and Dallas Cowboys is, frankly, terrible.
Woody thinks the Chiefs will have a hard time staying on the same field as the Cowboys, let alone beating them. Now that's a take that should be taken away from him. Even two Super Bowl rings can't excuse that kind of analysis.
Damien Woody says the Kansas City Chiefs need to prove 'that they can stay on the same field' as the Dallas Cowboys
What do the Chiefs need to prove against the Cowboys this weekend? That was the question Woody was asked on a recent episode of "Get Up" on ESPN.
Keep in mind that these shows are meant to create drama, and hot takes are the expectation. It gets people talking (or writing), right? With that said, Woody's take on the upcoming matchup between the Cowboys and Chiefs is borderline irresponsible for a professional analyst.
He thinks the Chiefs have to prove they can stay on the same field as the Cowboys, let alone beat them.
"I'm not trying to disrespect the Kansas City Chiefs like that, but Dak Prescott, I think right now he's the MVP," Woody explained. "Can this defense make Dallas one-dimensional at all? If Dallas has its way running the football, this thing could be a wrap early."
Let's break this terrible take down.
Patrick Mahomes and the Kansas City offense is hard to count out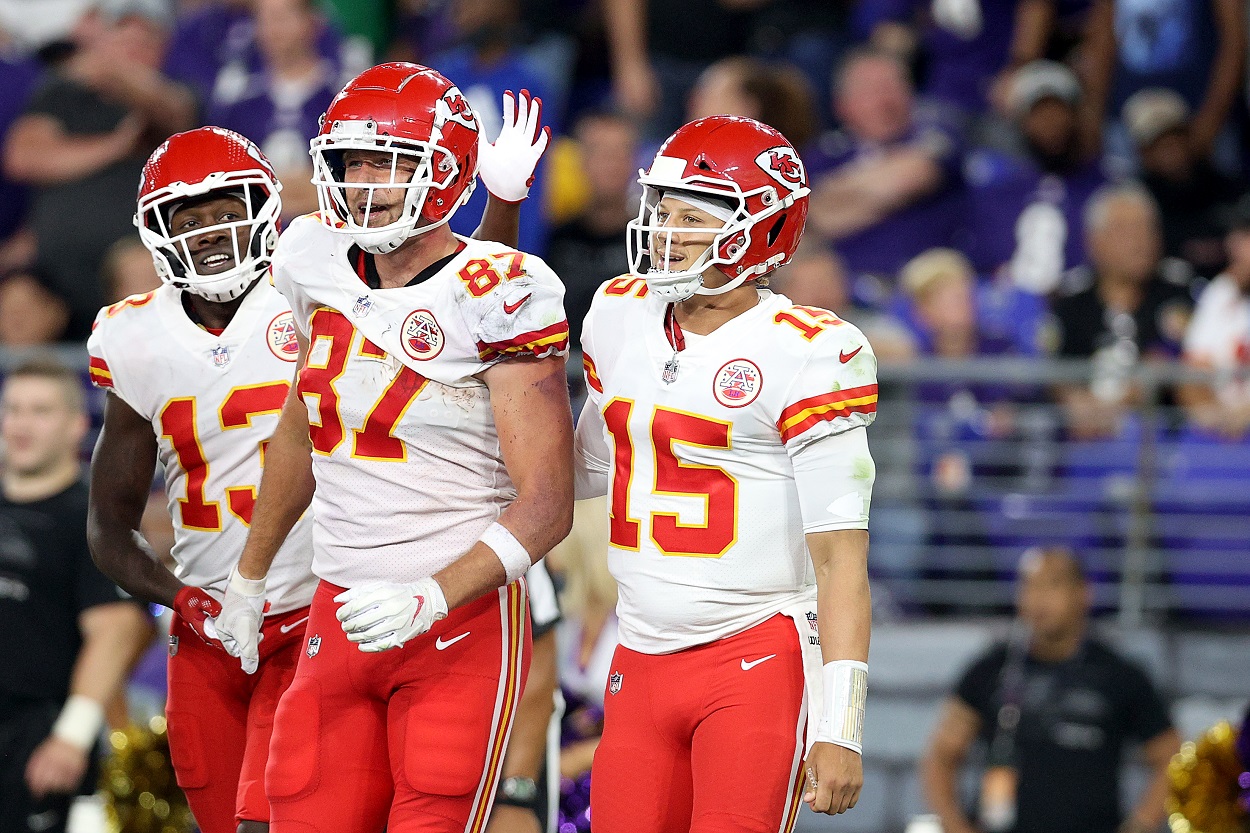 Woody apparently believes that the Cowboys are going to roll on offense and meet no resistance from Kansas City's defense, but has he completely forgotten about the Chiefs' offense?
Yes, Patrick Mahomes has struggled at times this season, especially with turnovers, but he's coming off a game against a divisional opponent in the Las Vegas Raiders that saw him throw for 406 yards and five touchdown passes. Mahomes may still have to prove that he's "back" per se, but suggesting that an offense that features Mahomes, Travis Kelce, and Tyreek Hill with Andy Reid calling plays can't keep up with Dallas? That's just silly.
Yes, Dallas is exceptionally well-rounded on offense, and Prescott is playing like a Pro Bowler or maybe even an MVP. It seems as if Woody forgets that Kansas City was basically built for shoot-outs, though.
Even in a down year, the Chiefs have a Top 10 offense. Despite his struggles, only Matthew Stafford has thrown more yards than Mahomes this season, and only Tom Brady has thrown more touchdowns.
These are two surprisingly close teams on paper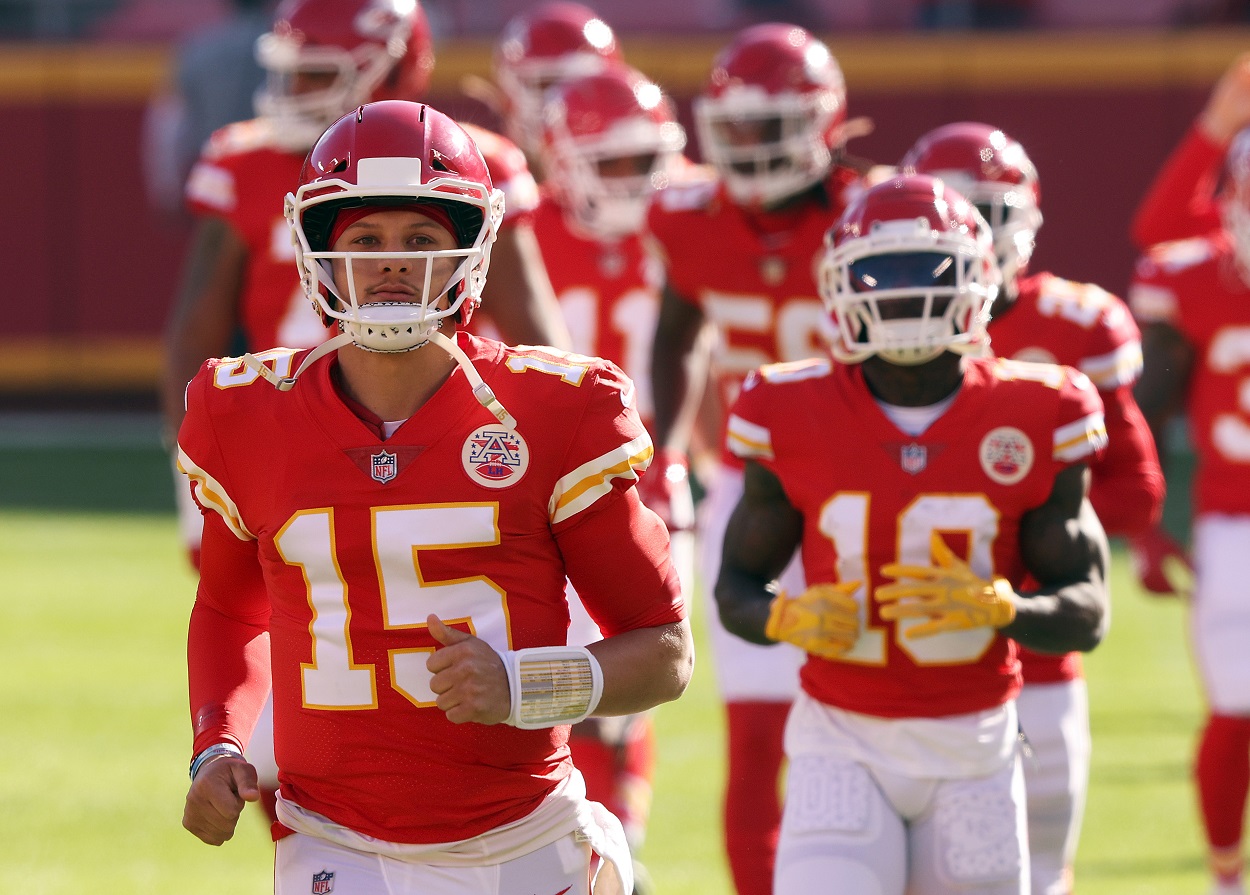 Predicting a blowout in this matchup is just foolish. Let's not even consider the fact that Kansas City will be at home, and Arrowhead Stadium is easily one of the most challenging places for a visiting team to play in the NFL. Let's also forget the Chiefs' offensive explosion against the Raiders.
The Cowboys give up 21.7 points per game defensively. Kansas City's much-maligned defense is not much worse at 24.1. Dallas allows 371.3 yards per game to opponents. Kansas City's defense gives up 383.8. The Cowboys put up 444.1 yards per game on offense. The Chiefs aren't far behind at 414.3.
On paper, this is still a close matchup, and it's far from a matchup that should have the Chiefs wondering whether or not they'll be able to play on the same field as Dallas.
Yes, Kansas City struggled earlier this season, but the Chiefs are riding a three-game win streak, and they've won four of their last five. At 6-4, they're the top team in a tough AFC West conference featuring Justin Herbert and the Los Angeles Chargers as well as a scrappy Raiders squad. Heck, even the last-place Broncos blew out these very same Cowboys a few weeks ago, which goes to show you how dangerous the division can be.
Yes, even despite the ugly loss to the Broncos, the Cowboys are 7-2, but they also play in the putrid NFC East, where six wins are basically awarded to them every season.
Let's be honest. What has been Dallas' biggest test this season? It certainly wasn't the Atlanta Falcons on Monday Night Football and it wasn't the Giants or Eagles. Looking back on it, it was probably the New England Patriots, and at the time of that game, the Pats were just getting their footing at 2-3 and they took the Cowboys to overtime.
The only NFC power Dallas has faced this season has been Tom Brady and his Buccaneers in the Week 1 kickoff, and the Cowboys ended up losing that contest.
The point is, Dallas is far from a team that can run away with a game against a good opponent on the road. That's not to say they can't win, but predicting a blowout? That's what makes Woody's take so terrible.
That's not meant to be a dig at the Cowboys, either. It's just a realistic look at a team that looks nice, but still has a lot to prove in a league that loves parity.
Mahomes and the Chiefs still have a lot to prove as well, which makes it silly to predict that they'll just lay down at the slightest sign of adversity against the Cowboys this weekend.
Stats courtesy of ESPN and Pro Football Reference.