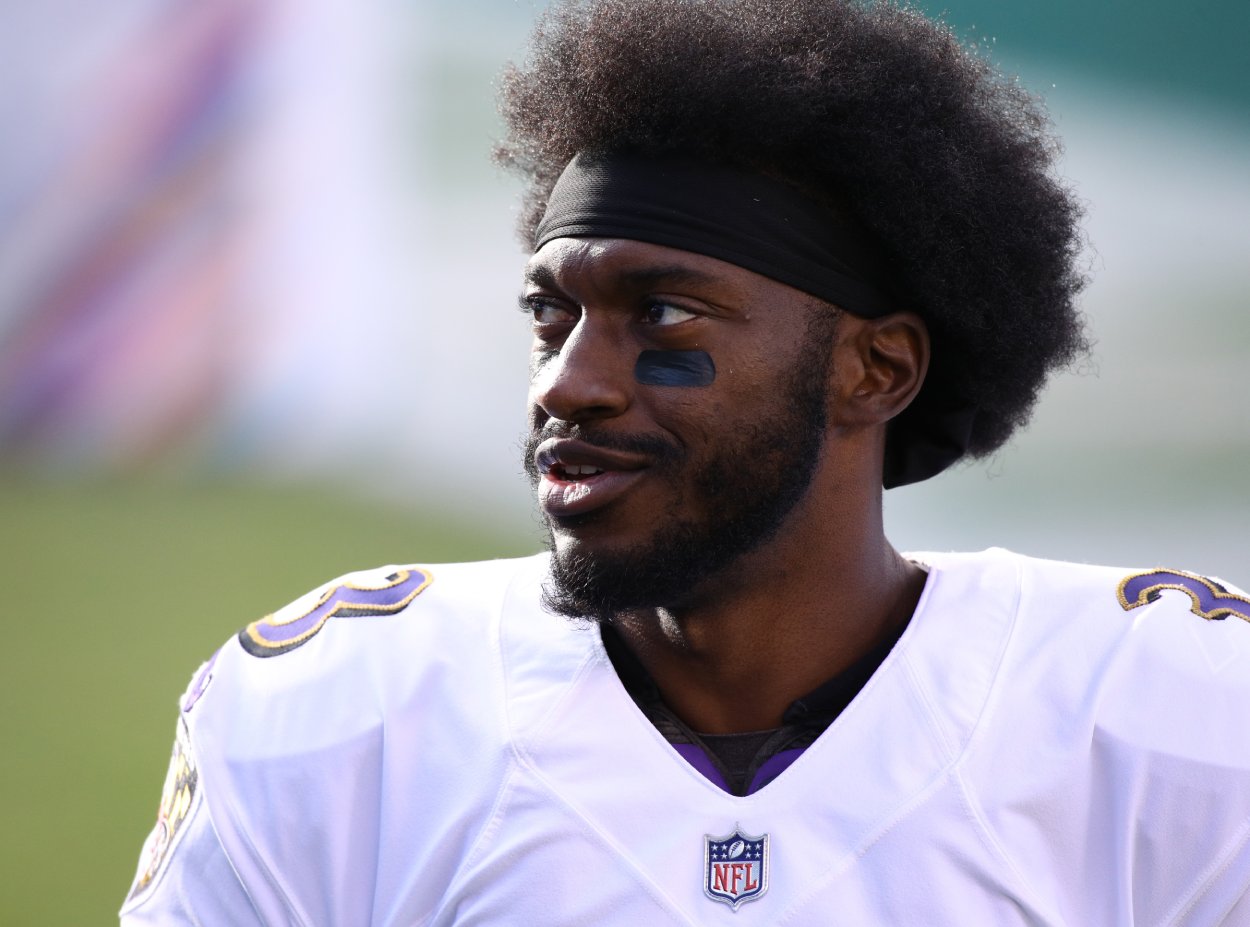 ESPN and Fox Each Sound Prepared to Make Robert Griffin III Their Newest Star
ESPN and Fox Sports are each reportedly interested in hiring Robert Griffin III in an analyst role.
If his days of playing professional football are officially behind him, Robert Griffin III could be coming to a TV screen near you.
A litany of injuries forced Griffin, the 2011 Heisman Trophy winner, into spending much of his NFL career as a backup quarterback. Instead of returning for the 2021 NFL season, the 31-year-old may choose to walk another path involving sports.
Robert Griffin III reportedly impressed ESPN and Fox Sports in tryouts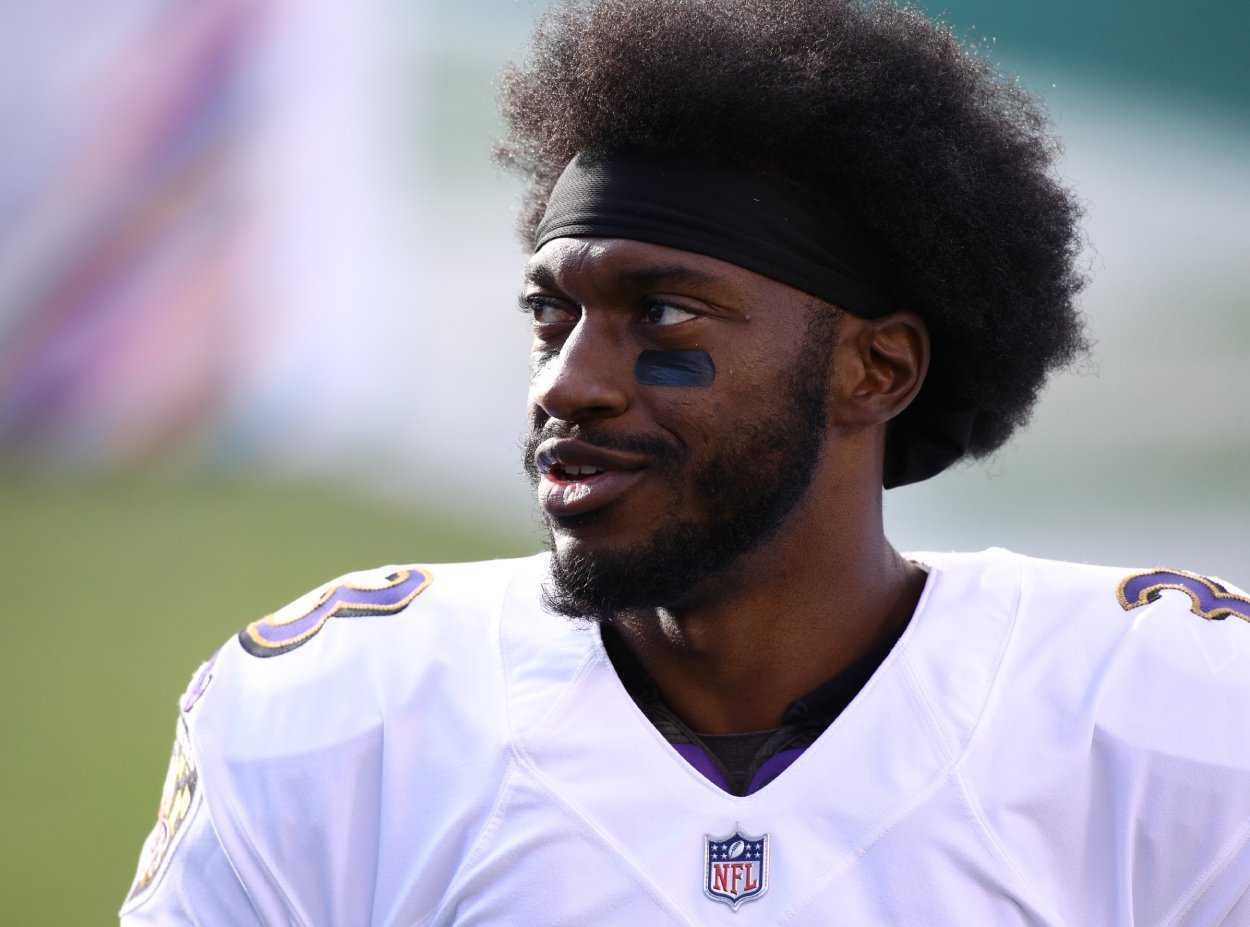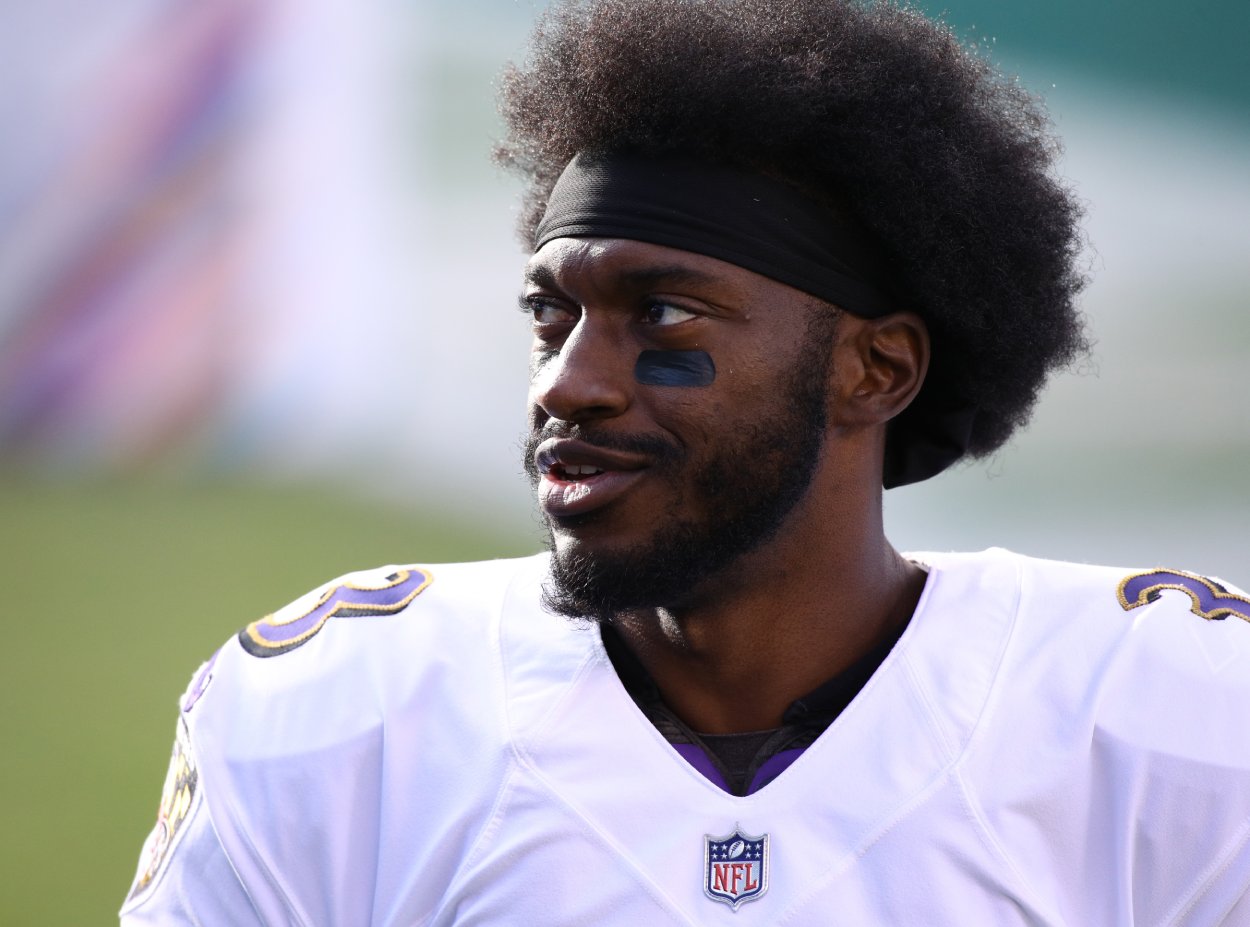 The summer is a time where the NFL's broadcast rights holders, from ESPN through Fox, often interview potential new hires. Active players, former coaches, and everything in between meet with the networks and audition to join their roster.
Robert Griffin III could be the next to trade his cleats for a microphone. The New York Post reported that the former NFL Offensive Rookie of the Year auditioned with ESPN and Fox Sports for a hybrid role that would allow him to call games and appear on studio shows.
Griffin reportedly left the networks "blown away" after his auditions. As of publication, he had not accepted an offer from either network.
If ESPN hired Griffin, he'd call college football games, work in the studio, and appear on shows such as Get Up! during the week. Fox would do something similar but potentially allow Griffin to work some NFL games as an analyst.
Griffin showcased his skills during the 2021 NFL draft
In a situation where Griffin provided analysis about the NFL or college football, it wouldn't be his first time doing so for a major outlet.
After the high-flurry activity of free agency came by without him signing anywhere, Griffin contributed to Bleacher Report's coverage of the 2021 NFL draft. The former second overall pick handled himself exceptionally well and provided excellent insight into some of the selections.
Griffin also showed a willingness to tackle sensitive issues involving current NFL players. His former teammate, Kirk Cousins, is the Minnesota Vikings' starting quarterback. When the Vikings used a second-round pick on Texas A&M quarterback Kellen Mond, Griffin immediately declared that Cousins wouldn't be pleased with the selection.
"Because Kellen Mond represents exactly what [Cousins] doesn't do well. Kellen Mond is the big, physical quarterback. He can run it, throw it all over the field, and I don't think that's something that No. 8 is able to do in Cousins in Minnesota. But, I think that's what the coaching staff and administration is looking for."

Robert Griffin III
According to USA Today, Griffin also accused Cousins of "collecting checks" by leading the Vikings to mediocre seasons. Cousins earned over $94 million in his first three seasons with the Vikings.
Griffin might join Mark Sanchez among Fox Sports' newest hires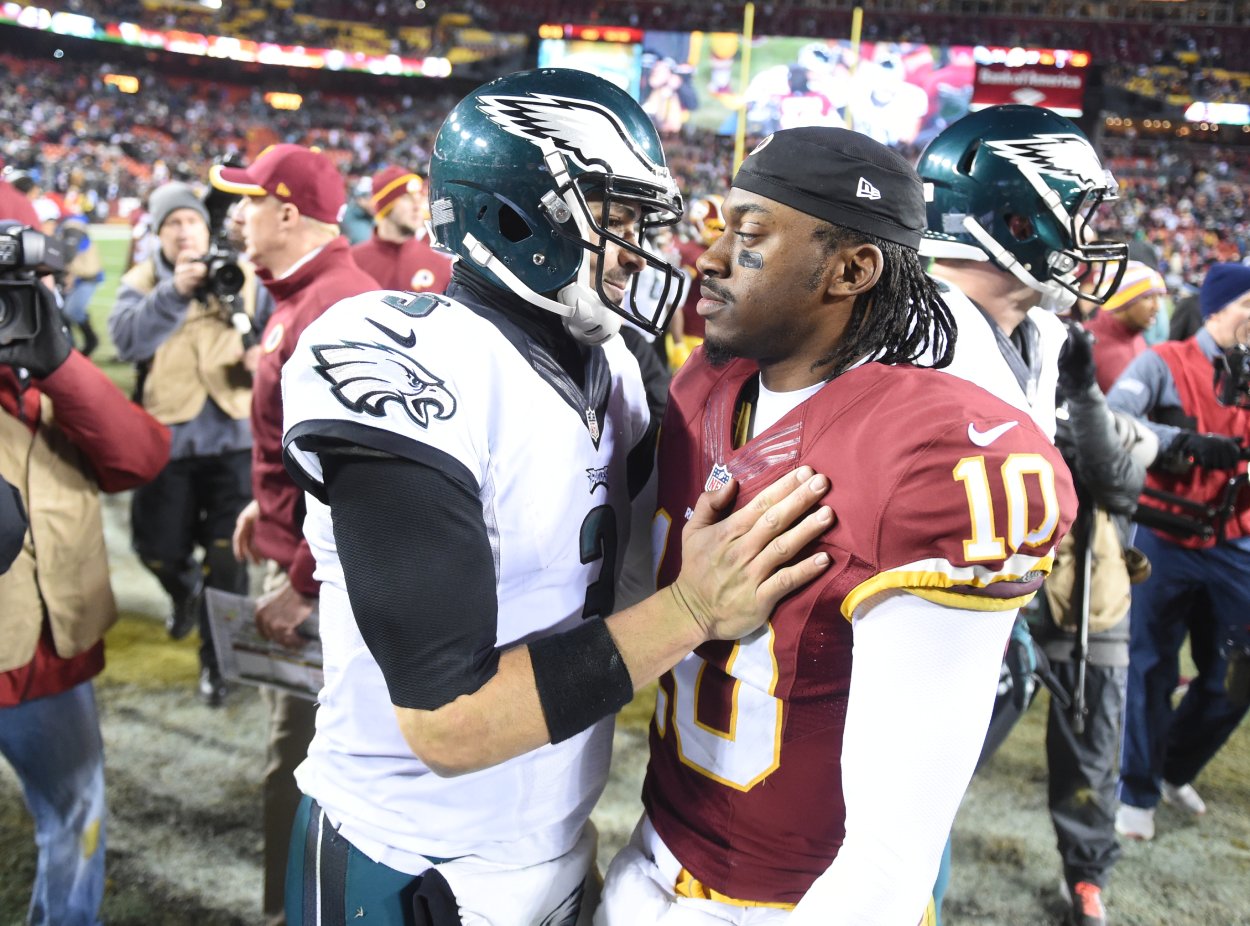 If Griffin signs with Fox Sports, he might join another former Washington quarterback on the network's payroll.
The New York Post reported that Fox offered Mark Sanchez, who currently works at ESPN, a game analyst role. The ex-Jets starting quarterback would fill the role previously held by Chris Spielman, who joined the Detroit Lions' front office earlier this offseason.
Spielman worked with Kevin Krugler and Laura Okmin on the network's No. 5 broadcast team in 2020. It is not known who Griffin would call games with if he joined Fox.