ESPN's Jay Williams Makes an Absolute Fool of Himself in Forgetting/Not Knowing the Boston Celtics Had Numerous Black Head Coaches (Including the 1st in NBA History) Before Hiring Ime Udoka
ESPN's Jay Williams is under fire for wrongly tweeting out the Boston Celtics had never had a Black head coach before hiring Ime Udoka.
Three weeks after Brad Stevens left the sideline to become the Boston Celtics' new president of basketball operations, replacing Danny Ainge, he's now found his own replacement. The team is finalizing a contract with Ime Udoka, a veteran NBA assistant coach who worked this past season under Steve Nash with the Brooklyn Nets. Naturally, when a new head coach is announced for any team, let alone one as notable as the 17-time NBA champion Celtics, people are going to react.
ESPN's Jay Williams was one of those people to react as he took to Twitter when the news broke to congratulate Udoka (who also served as an assistant with the San Antonio Spurs for seven seasons before spending one year with the Philadelphia 76ers) on becoming the "first head coach of color" for the Celtics.
Wait, what?
That's right. Apparently, Williams either didn't remember or didn't know the Celtics have had five Black head coaches before hiring Udoka, including the first-ever Black head coach in NBA history in Bill Russell and three who have led the Celtics to at least one NBA championship.
Jay Williams mistakenly tweeted that Ime Udoka was the "first head coach of color" for the Boston Celtics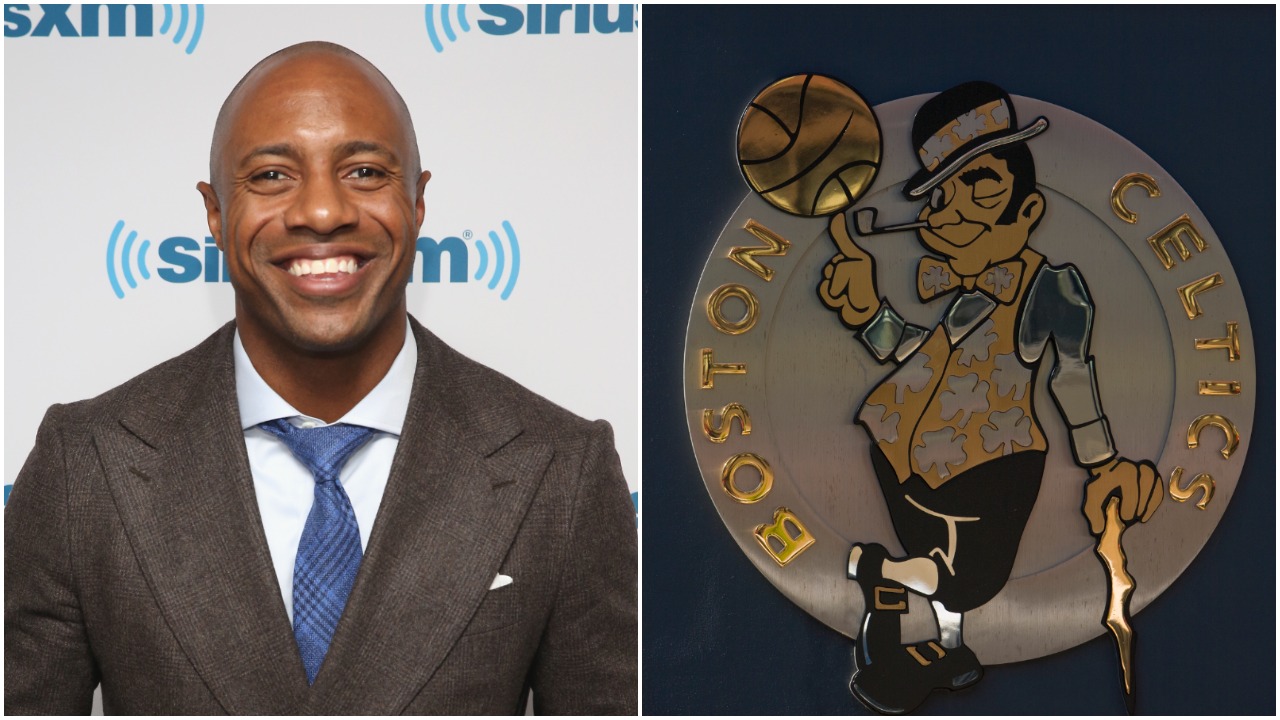 Not long after ESPN's Adrian Wojnarowski tweeted the news that Udoka was finalizing a contract to become the 18th head coach in Celtics history, Williams took to Twitter himself to congratulate the veteran assistant. But he quickly deleted said tweet after he either was told how completely wrong it was or perhaps remembered that he's supposed to be an NBA "expert" and actually did some research.
If you didn't happen to see Williams' comments before he took them down, plenty of people got a screenshot of it, which you can view below.
Naturally, the backlash was swift and severe as Twitter exploded with reactions to…well, Williams' reaction. But we're not just talking the general public as fellow media members jumped in as well.
Trust us, there are thousands more tweets like this out there, and they're still coming in.
On Wednesday evening, Williams jumped back online to face the backlash and went with this old excuse.
Is it possible? Yes, always. Is it likely? No. Of course, there's always the possibility that someone else is running Williams' Twitter account and that person posted the original. But, again, that just doesn't seem likely in this case.
So just in case Williams (or his "hacker" or the person who runs his Twitter account) needs a refresher, here's a quick history lesson on the Black head coaches the Celtics have had over the years.
Bill Russell was the first Black head coach in NBA history
In 1966, after leading the Celtics to eight consecutive NBA titles and nine in 10 years, Red Auerbach stepped down as head coach in Boston but still remained the franchise's general manager. But Auerbach didn't even wait until his final season on the sideline was complete before naming his successor.
After the Celtics lost Game 1 of the 1966 NBA Finals to the Los Angeles Lakers, Auerbach named Russell as his successor, making the five-time NBA MVP the first Black head coach in NBA history. Boston came back and won the series in seven.
Russell served as player-coach for the next three seasons, leading the Celtics to two more NBA championships before retiring from both roles in 1969. In those three seasons, Russell had a win-loss record of 162-83 in the regular season and 12-6 in the postseason. He returned to the bench to coach the Seattle SuperSonics for four seasons in the mid-1970s and later coached 58 games for the Sacramento Kings in 1987-88.
lme Udoka is the sixth Black head coach for the Celtics
Since Russell left the Celtics bench in 1969, Boston has employed four additional Black head coaches, now five with Udoka coming to Beantown for the 2021-22 campaign.
Tom "Satch" Sanders, who won eight titles alongside Russell in Boston as a player and was the first Black head coach of any sport in the Ivy League, coached 62 games for the Celtics in 1978 (split over two seasons), posting a 23-39 record.
K.C. Jones, who also won eight titles with the Celtics as a player, took over as the head coach in Boston in 1983. Over five seasons, he went 308-102 in the regular season and 65-37 in the postseason, winning titles in 1984 and 1986.
M.L. Carr, who won two titles with Boston as a player in the 1980s, also coached the Celtics for two seasons from 1995 to 1997, going 48-116 and missing out on the postseason in both years before being replaced by Rick Pitino.
And then, of course, there's Doc Rivers, who has the third-most regular-season wins in franchise history with 416 against 305 losses. Rivers also went 58-46 in the postseason and led the Celtics to their 17th and most recent NBA title in 2008.
As for Udoka, he inherits a Celtics team that went 36-36 in 2020-21 and lost in the first round of the NBA playoffs to his now-former employer, the Brooklyn Nets.
So there you have it, Jay. Make sure to let us know if you need anything else.
Stats courtesy of Basketball Reference