Did ESPN's Jesse Palmer Ever Play in the NFL?
ESPN has long employed a list of former college quarterbacks, and Jesse Palmer joined the ranks in 2007. 
Much like Kirk Herbstreit before him and Tim Tebow in the years to come, Palmer went from throwing touchdowns at a premier college football program to discussing his alma mater on television. Did Palmer, who started at Florida in the late 1990s, ever suit up in an NFL game?
Jesse Palmer is a popular ESPN college football analyst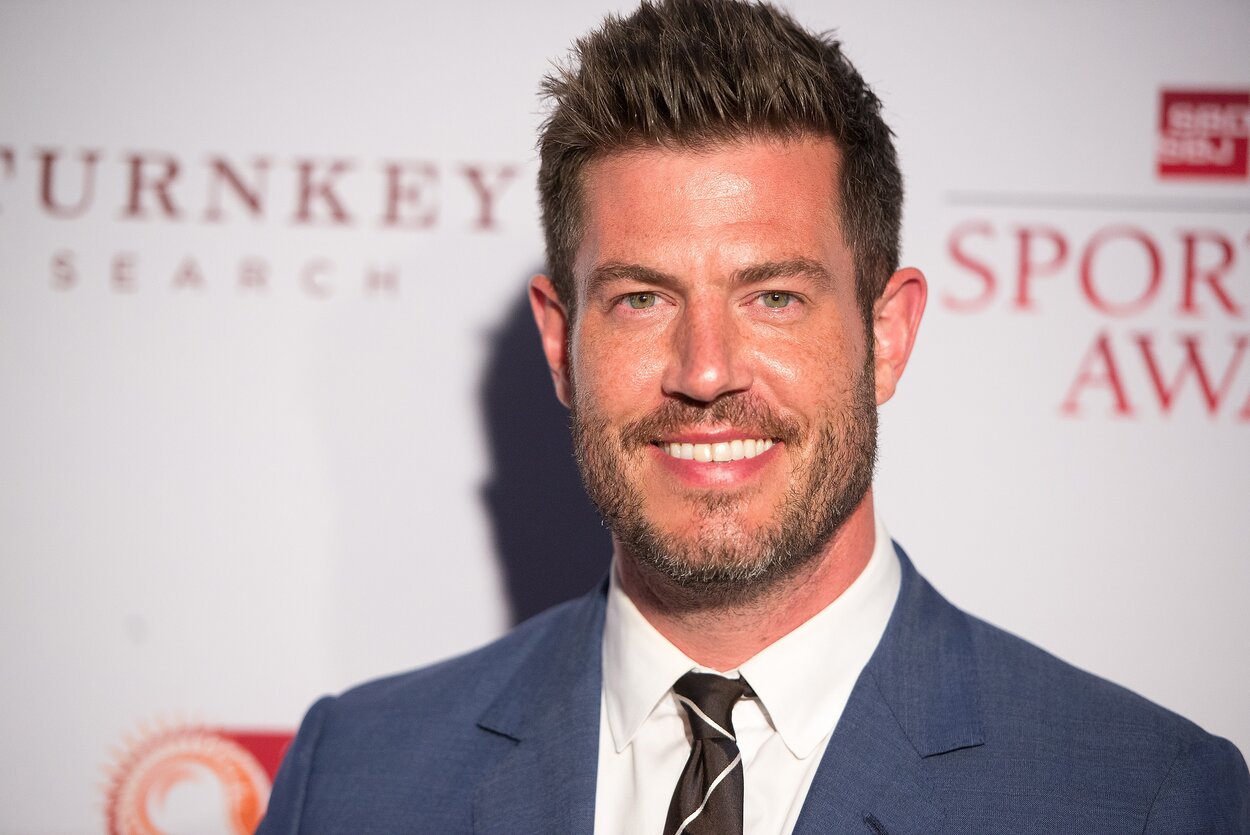 RELATED: Kirk Herbstreit Has a Nice Net Worth Despite Being a Lousy Quarterback at Ohio State
Any ex-athletes who have charm, charisma, and look like a quarterback should try following in Jesse Palmer's footsteps.
Palmer has worked as both a studio analyst and color commentator for ESPN and other ABC-owned properties, including the SEC Network, since 2007. In recent years, Palmer has served as a college football studio analyst on ESPN.
On Saturday nights during the fall, Palmer co-hosts College Football Final with Matt Barrie and Joey Galloway, the former Tampa Bay Buccaneers receiver. 
In addition to discussing college football, Palmer has had no shortage of other TV roles over the last two decades. Palmer appeared on The Bachelor in 2004 and later acted in Law & Order: Special Victims Unit. He also hosted DailyMailTV from 2017 through 2020. 
Palmer played college football at the University of Florida
RELATED: Just How Good Was Tim Tebow in College at Florida?
Long before he donned a suit and headset at ESPN, Jordan Palmer started at quarterback for the Florida Gators.
In four seasons at Florida, Palmer completed 53% of his passes for 3,755 yards, 31 touchdowns, and 17 interceptions. He also ran for six touchdowns, all coming during the 2000 season.
Palmer ended his college career as the starting quarterback of a Florida team that went 10-3 and won the SEC in 2000. Miami, ranked No. 2 at the time, defeated No. 7 Florida in that season's Sugar Bowl.
Did Jesse Palmer ever play in the NFL?
RELATED: What Is Eli Manning's Net Worth and How Does It Compare To His Brother Peyton's?
The New York Giants, fresh off a Super Bowl loss to Trent Dilfer and the Baltimore Ravens, selected Palmer in the 2001 NFL draft's fourth round. Palmer spent four seasons with the Giants, completing 52.5% of his passes for 562 yards, three touchdowns, and four interceptions.
Most of Palmer's action came in 2003 when he started three games — and lost all of them — on a Giants team that went 4-12 in Jim Fassel's final season. The Giants had the No. 4 overall pick in the 2004 NFL draft and acquired Ole Miss quarterback Eli Manning in a draft-day trade with the Chargers.
The Giants cut Palmer before the 2005 NFL season began and that all but marked the end of his playing career. Palmer briefly spent time with the San Francisco 49ers and the Montreal Alouette of the Canadian Football League, but never played a down for either team.
Like Sportscasting on Facebook. Follow us on Twitter @sportscasting19.