ESPN May Have Already Made a Bold Decision on Rachel Nichols' Future Covering the NBA
For all of her accomplishments at ESPN, Rachel Nichols' legacy at the Worldwide Leader could come down to a single conversation.
Nichols' leaked comments about Maria Taylor, her former colleague who is now at NBC, cost the veteran reporter a chance at working the 2021 NBA Finals. Although the 2021-22 season is still months away, ESPN may have already made a monumental decision on Nichols' future covering basketball for the network.
ESPN reportedly will not let Rachel Nichols host the 2022 NBA Finals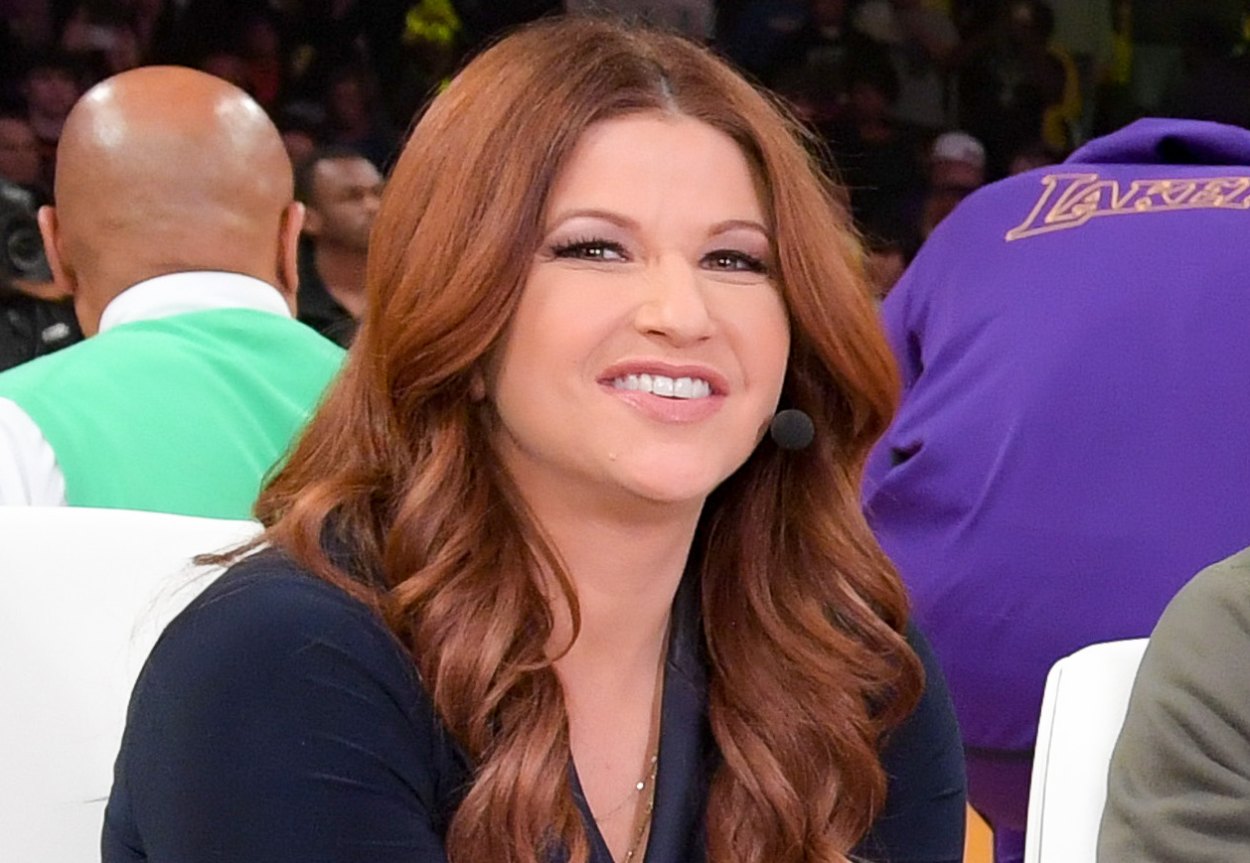 The NBA Bubble feels like forever and a day ago, so you'll be forgiven for forgetting Nichols served as ABC's sideline reporter when LeBron James and the Los Angeles Lakers defeated Jimmy Butler and the Miami Heat.
Although ESPN planned to have Nichols fulfill that role this year, the network replaced her with Malika Andrews. Nichols still hosted The Jump, ESPN's daily basketball show, even amid the ongoing controversy involving her 2020 comments about Taylor and ESPN's troubled history with diversity.
With Taylor now at NBC, ESPN will eventually need to decide on a new host for the 2022 NBA Finals. The Athletic's Richard Deitsch reported that Nichols is not a candidate to replace Taylor in that role.
It is not yet known if ESPN is committed to keeping Andrews as the sideline reporter going forward. Andrews, who is only 26, earned rave reviews for her questions and professionalism during the NBA Playoffs.
ESPN also could try to buy Nichols out of her contract
For all we know, Nichols might not even be at ESPN when the network starts preparing for the 2022 NBA Finals.
Deitsch suggested ESPN and Disney will attempt to buy Nichols out of her current contract. He made clear that his belief is "pure guesswork," and he has not heard anything credible regarding a potential buyout. It is not known how much Nichols makes per year or how many years she has remaining on her contract.
A fresh start might be prudent for all sides, especially given the lingering issues with some of her ESPN colleagues. Adrian Wojnarowski, the network's lead NBA reporter, reportedly called her a "bad teammate." If ESPN has already decided that she can't host next year's Finals, then Nichols needs to start working on a way out.
No one is excusing what Nichols said or how she may have handled aspects of the controversy. But ESPN, both the network's decision-makers and her colleagues, need to make a choice. Either the network buys her out and moves on, or they keep her around, and everyone tries putting the past behind them. If they can't forgive without forgetting, then it's not worth trying to make things work.
Who could be in line to host the 2022 NBA Finals?
If Nichols is already off the table as an NBA Finals host, ABC and ESPN will have several qualified options to fill that role.
Deitsch listed Cassidy Hubbarth, a longtime ESPN studio anchor, as a possible candidate. Hubbarth, who turns 37 in September, currently hosts Hoop Streams, an on-site digital show which airs before high-profile NBA games.
Doris Burke and Sage Steele each have experience working the Finals. However, Burke currently works as one of ESPN Radio's national commentators for the Finals, so promoting her to host would require further restructuring. Steele hosted the Finals from 2014-16.
A dark horse option could be Rece Davis, the veteran anchor who hosts College GameDay. He also has experience hosting the NBA Draft, so he's clearly used to hosting marquee basketball events.
The butterfly effect is still running rampant through sports. If not for Nichols' conversation being recorded and leaked, this article may never have happened.
Like Sportscasting on Facebook. Follow us on Twitter @sportscasting19.